FROM FRUSTRATION TO SUCCESS [ENG-ESP]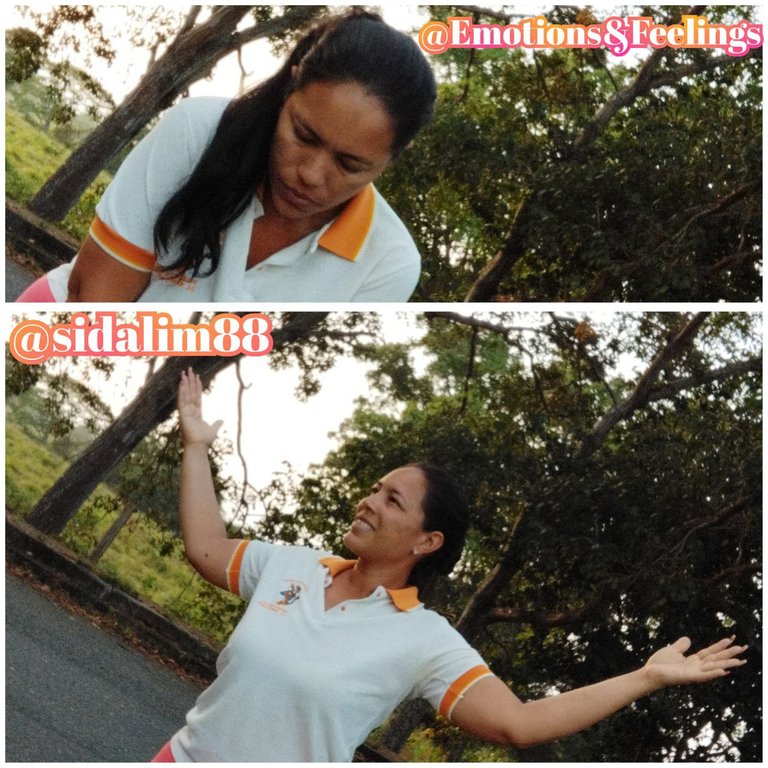 Cover image made by @sidalim88, using photos of my property and taken with the camera of the Redmi Note 9T phone. The design was made with the GridArt application.
---
---
VERSIÓN EN INGLÉS
---
---
Greetings my dear readers. I give you a warm welcome to my blog.
Today I want to share with you the story of two men well known worldwide for the space where they developed and how they were climbing with victorious steps to see their dreams consolidated. Many times we observe how people succeed and we say how lucky they have been, tell me if at some point you have not thought that? but if we study a little of their history we can see that not everyone climbs at the same pace and that there are people who suffer a lot in this process, who must take steps guided with intentionality and that even when the road is very steep and steep they decided to continue.
The first man I want to talk about is Abraham Lincoln, who became president of the United States, but do not think that this man had a simple path, he is a clear example of perseverance, because on several occasions he tried to be part of a political office and was not supported by the people and what do we do in these cases? Some will say I give up and change the direction of my plans, while others like him continue trying again, again and again and many times more, since he received many refusals but none of them made him change his conviction and purposes.
I imagine that at different times Abraham Lincoln came to feel disappointed and even frustrated, because that is normal to happen, we are human beings and we have our feelings and the truth is there is nothing wrong with feeling that way, the real problem is to let those feelings surround you and do not allow you to go far. On the other hand this man every time he received a no, he used it as a catapult to continue and try again, it is something similar to when you are walking down a mountain with many holes and these make you fall. Well the decision to stay there regretting what happened is yours or on the contrary you can decide to shake your legs and continue until you reach the highest peak of the mountain.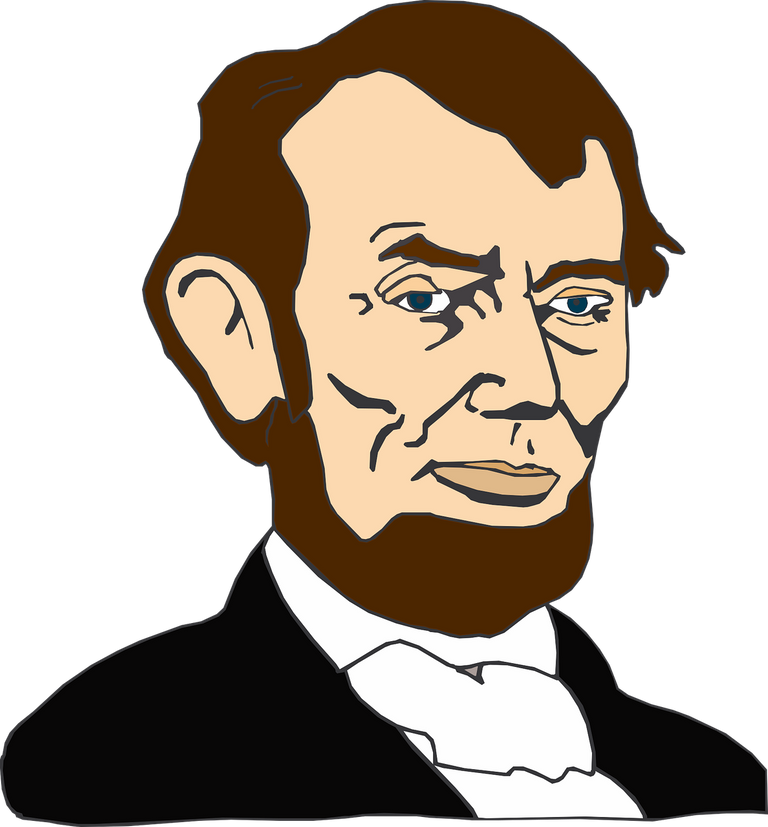 Public domain image, extracted from: Pixabay, Oberholster Venita:
From many people's perspective you could label this man as a man who went from failure to failure, I would say that he is a man who chose to grow and be successful, you may wonder where is the growth? Every time he tried to run for political office he was overcoming the fear barrier that does not allow you to continue and perfecting the strategy to such an extent that he never gave up on his aspirations to be president of the United States and later did an excellent job for his country, since he was elected a second time.
The other character I want to talk about is an athlete named Michael Jordan, who like Abraham did not have an easy childhood, he had to deal with the situation that his father wanted him to be a baseball player, while his interests were inclined to basketball so even when he did not have an indispensable requirement such as height, he made a great effort to perfect his technique and of course increase the necessary centimeters to be able to play his desired sport.
This man experienced on several occasions the pains of failure and from an early age, a situation that caused him a deep frustration, but which in turn drove him to focus on overcoming those limitations that did not allow him to reach his goals.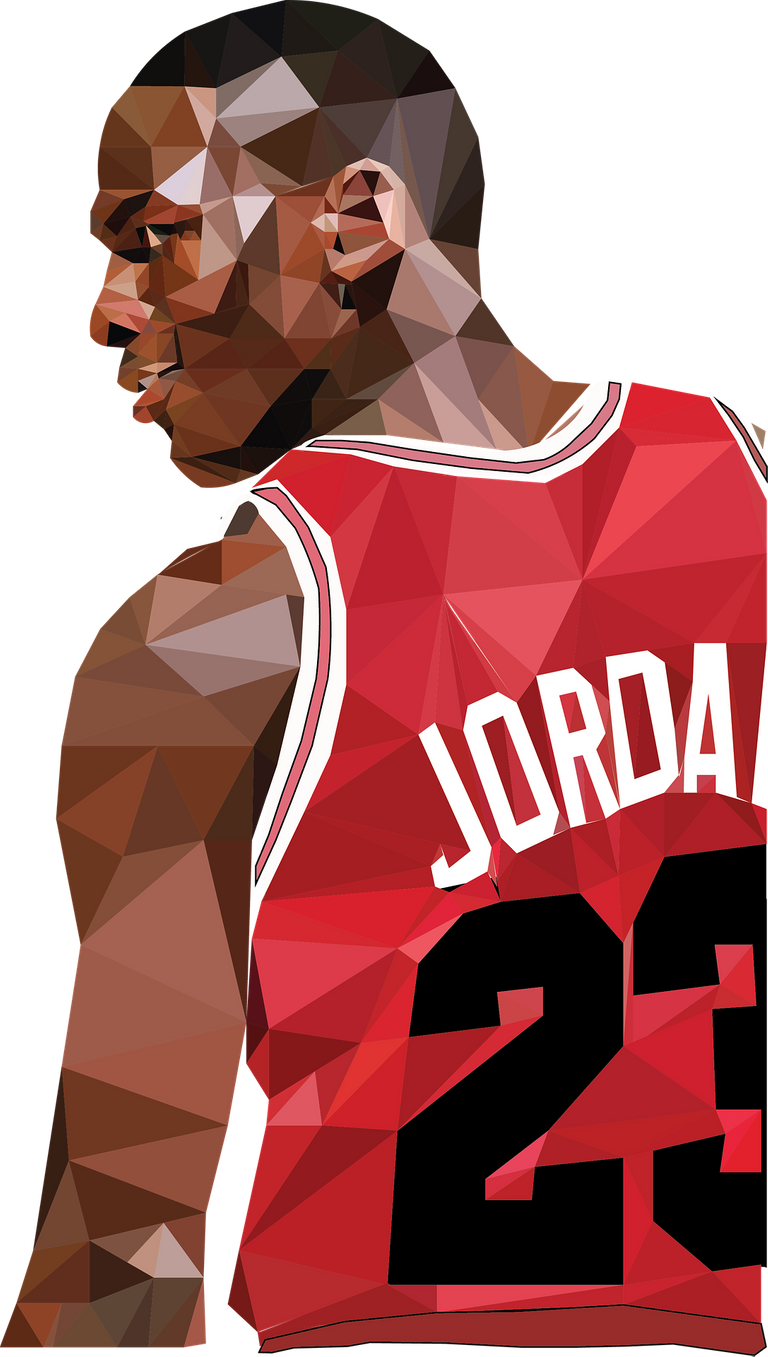 Public domain image, extracted from: Pixabay, Kelin23:
Undoubtedly these stories should be inspiring life experiences for all those people who have planned goals and throughout life we have gone through obstacles and challenges along the way, no one said that getting to where we want was going to be easy, often we have to be resilient, the true essence of success is to try again and again and never but never give up.
Don't let other people make the decisions for you, be constant, perseverant and fight tirelessly for that dream that your heart yearns for. Imagine for a moment what would become of these people's lives if they decided to give up. I could tell you that they would not have been the successful people they have managed to be throughout history and that is because they would have lived frustrated for not loving what they do, everything you do from your heart you do with love and in its reward you are immensely happy, you achieve success and continue to nurture your growth.
In this sense, when you feel that fear and insecurities want to invade you, just remember that everything bad is not negative in your life, every situation leaves you an innovative teaching that applied in a timely manner will guide you along the path of a life surrounded by success, growth and happiness, a necessary trilogy for all those who want to transcend in destiny and leave a legacy for the future.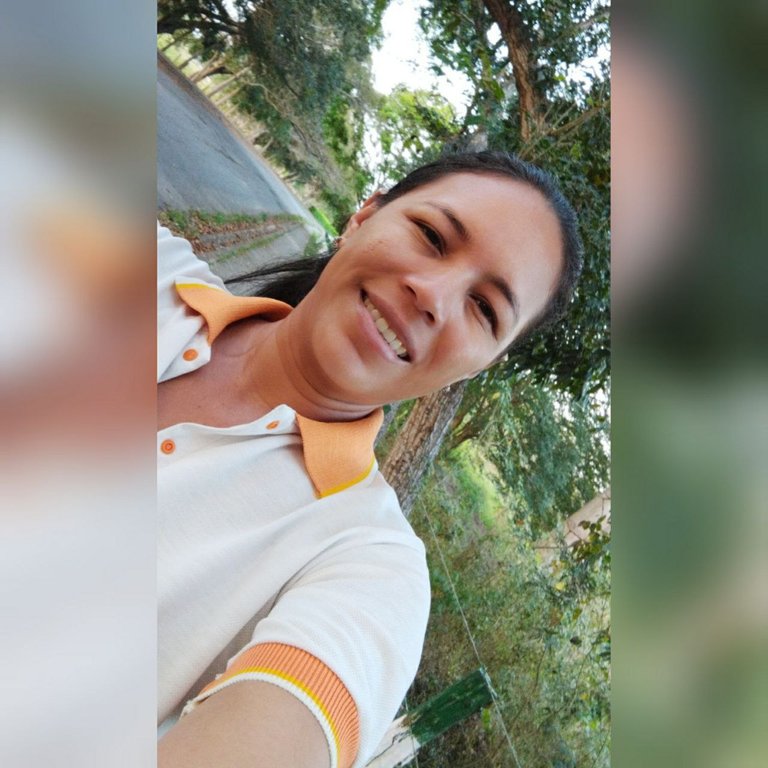 " Do not be afraid of failure, it will not make you weaker, but stronger." Abraham Lincoln
"I have missed more than 9,000 shots in my career. I have lost almost 300 games. Twenty-six times, I've been trusted to take the winning shot and missed it. I've missed time and time again in my life. And that's why I'm successful." Michael Jordan
---
---
Thank you in advance for dedicating part of your valuable time to read my work and may God multiply the support you give to my publication. Blessings
The photos used here are my own and were taken with the camera of my Redmi Note 9T phone. The design was made with the GridArt application.
---
---
VERSIÓN EN ESPAÑOL
---
---
DE LA FRUSTRACIÓN AL ÉXITO
---
---
Saludos mis apreciados lectores. Les doy una cordial bienvenida a mi blog.
Hoy quiero compartir con usted la historia de 2 hombres muy conocidos a nivel mundial por el espacio donde se desarrollaron y como fueron escalando con pasos de vencedores hasta ver consolidados sus sueños. Muchas veces observamos como triunfan las personas y decimos que buena suerte han tenido, díganme ustedes ¿si en algún momento no han pensado eso? pero si estudiamos un poco su historia podemos constatar que no todos suben al mismo ritmo y que existen personas que sufren mucho en ese proceso, que deben dar pasos guiados con intencionalidad y que aun cuando el camino es muy inclinado y empinado ellos decidieron continuar.
El primer hombre del que les quiero hablar es de Abraham Lincoln, quien llegó a ser presidente de los Estados Unidos, pero no crean que este hombre tuvo un camino sencillo, él es un claro ejemplo de perseverancia, pues en varias oportunidades intento ser parte de un cargo político y no fue apoyado por el pueblo y ¿Que hacemos nosotros en estos casos? Algunos dirán yo desisto y cambio la dirección de mis planes, mientras otros como el continúan intentándolo una, otra vez y muchas otras veces más, ya que el recibió muchas negativas pero ninguna de ellas le hizo cambiar su convicción y propósitos.
Yo me imagino que en distintos momentos Abrahán Lincoln llegó a sentirme decepcionado y hasta frustrado, pues eso es normal que pase somos seres humanos y tenemos nuestros sentimientos y la verdad no hay nada de malo en sentirnos así, el verdadero problema está en dejar que esos sentimientos te envuelvan y no permitan que tú llegues lejos. En cambio este hombre cada vez que recibía un no, lo usaba como catapulta para continuar y volverlo a intentar, es algo similar como cuando vas caminando por una montaña con muchos hoyos y estos te hacen caer. Bueno la decisión de quedarte allí lamentándose por lo sucedido es tuya o por el contrario puedes decidir sacudirte las piernas y continuar hasta llegar a la cima más alta de la montaña.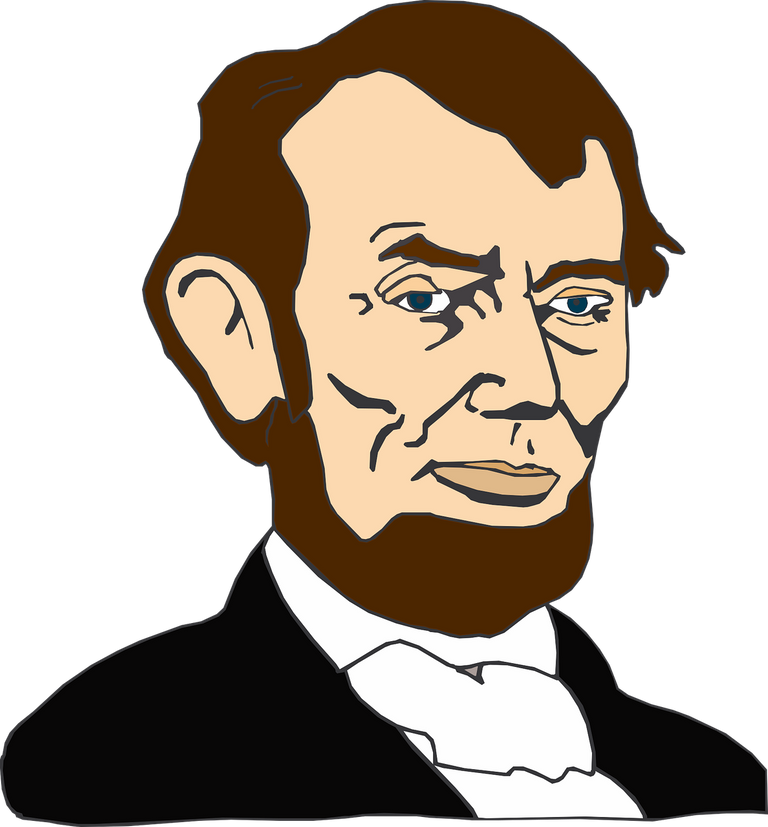 Imagen de dominio publico, extraída de: Pixabay, Oberholster Venita:
Desde la perspectiva de muchas personas podrán catalogar a este hombre como un hombre que pasó de fracaso en fracaso, yo diría que él es un hombre que eligió crecer y ser exitoso, ustedes se preguntarán ¿Dónde está el crecimiento? Cada vez que el volvía intentar lanzarse aún cargo político él estaba venciendo la barrera del miedo que no te permite continuar y perfeccionando la estrategia a tal punto que nunca se dio por vencido ante sus aspiraciones de ser presidente de los Estados Unidos y posteriormente realizo para su país un excelente trabajo, ya que fue elegido en una segunda oportunidad.
El otro personaje del que les quiero hablar es un deportista llamado Michael Jordán, quien al igual que Abraham no tuvo una infancia sencilla, él tuvo que lidiar con la situación de que su padre quería que el fuese beisbolista, mientras que sus intereses estaban inclinados al básquet por lo que aun cuando no contaba con un requisito indispensable como lo era la altura, se esforzó en gran manera hasta poder perfeccionar su técnica y por su puesto aumentar los centímetros necesarios para poder jugar su deporte deseado.
Este hombre experimento en varias oportunidades los sinsabores del fracaso y desde una temprana edad, situación que causó en él una profunda frustración, pero que a su vez lo impulso para que él se centrara en vencer esas limitaciones que no le permitieron llegar hasta sus objetivos.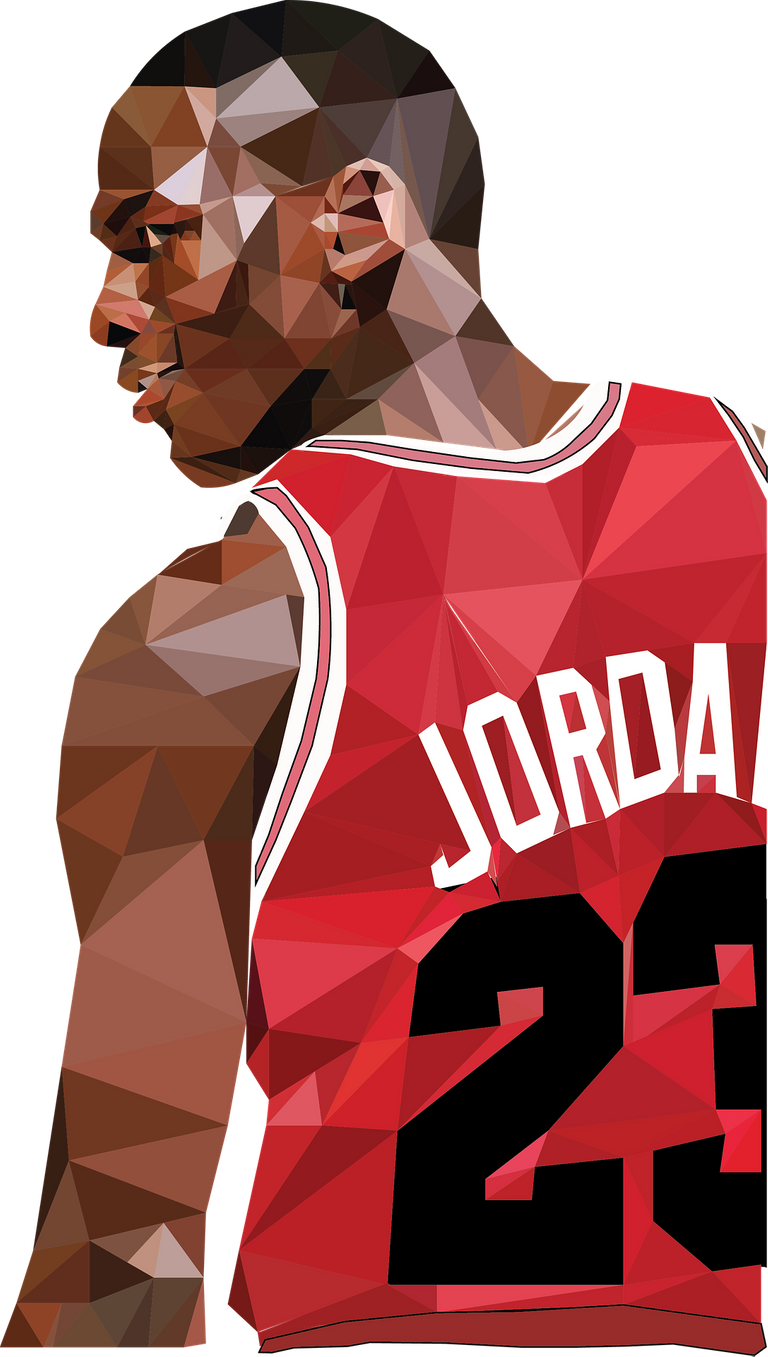 Imagen de dominio publico, extraída de: Pixabay, Kelin23:
Sin duda alguna estás historias deben ser experiencias de vida inspiradoras para todas aquellas personas que tenemos metas planeada y que a lo largo de la vida hemos pasado por trabas y desafíos en el camino, nadie dijo que llegar hasta donde queremos iba ser fácil, en muchas ocasiones nos toca hasta ser resilientes, la verdadera esencia del éxito está en volverlo a intentar una y otra vez y nunca pero nunca darnos por vencido.
No permitas que otras personas tomen las decisiones por ti, se constante, perseverante y lucha incansablemente por ese sueño que tú corazón anhela. Imagina por un momento que sería de la vida de estas personas si deciden desistir. Yo podría decirle que no hubiesen sido las personas exitosas que han logrado ser a lo largo de la historia y eso se debe a qué hubiesen vivido frustrados por no amar lo que hacen, todo lo que tú haces de corazón lo haces con amor y en su recompensa eres inmensamente feliz, alcanzas el éxito y continuas en alimentando tu crecimiento.
En este sentido, cuando sientas que el miedo y las inseguridades te quieran invadir, solo recuerda que todo lo malo no es negativo en tu vida, cada situación te deja una innovadora enseñanza que aplicada de una forma oportuna te guiara por el sendero de una vida rodeada de éxito, crecimiento y felicidad, una trilogía necesaria para todos los que quieren trascender en la destino y dejar un legado para el futuro.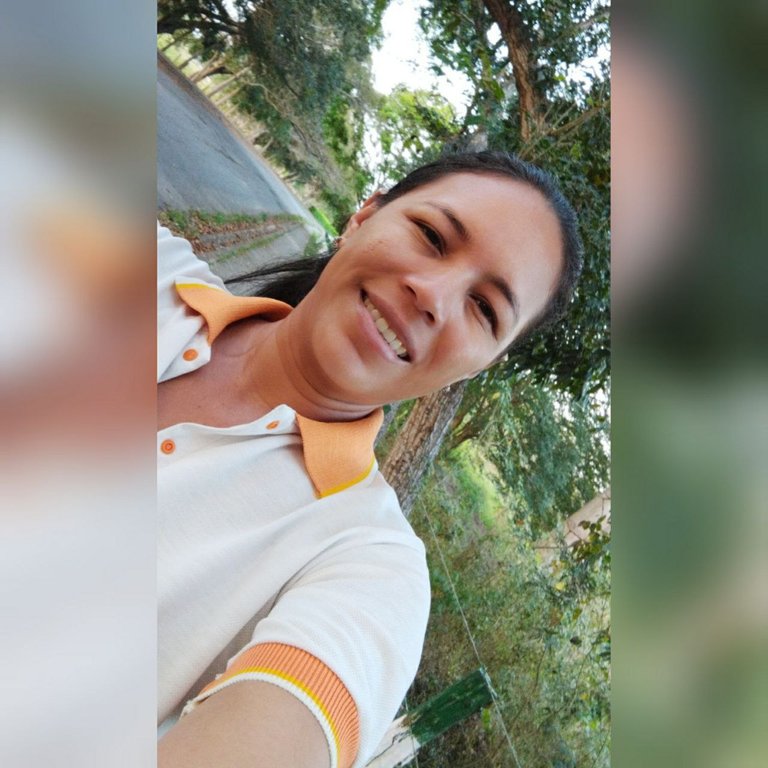 "No le temas al fracaso, que no te hará más débil, sino más fuerte" Abrahán Lincoln
"He fallado más de 9,000 tiros en mi carrera. He perdido casi 300 juegos. Veintiséis veces, se me ha confiado para tomar el tiro ganador y lo he perdido. He fallado una y otra vez en mi vida. Y es por eso que tengo éxito" Michael Jordán
---
---
De ante mano agradezco el que dediques parte de tu valioso tiempo para leer mi trabajo y que Dios te multiplique el apoyo que le aportes a mi publicación. Bendiciones
Las fotos aquí utilizadas son de mi propiedad y fueron tomadas con la cámara de mi teléfono Redmi Note 9T. El diseño fue realizado con la aplicación GridArt.
---
---
---
---

---
---
---
---

---
---
---
---
---