[En-Esp] Watercolor: sunset.

The sunset is a very beautiful time... especially if you have the opportunity to enjoy it near the sea, you can always appreciate an infinity of colors and above all it almost always highlights a beautiful pink color with orange and blue tones that intermingles in the clouds giving an air of tranquility that can transport you to the depths of your thoughts.
El atardecer es una hora muy hermosa… sobre todo si tienes la oportunidad de disfrutarlo cerca del mar, siempre se aprecian infinidad de colores y sobre todo resalta casi siempre un lindo color Rosa con tonos naranja y azules que se entremezcla en las nubes dando un aire de tranquilidad que te puede transportar a lo más profundo de tus pensamientos.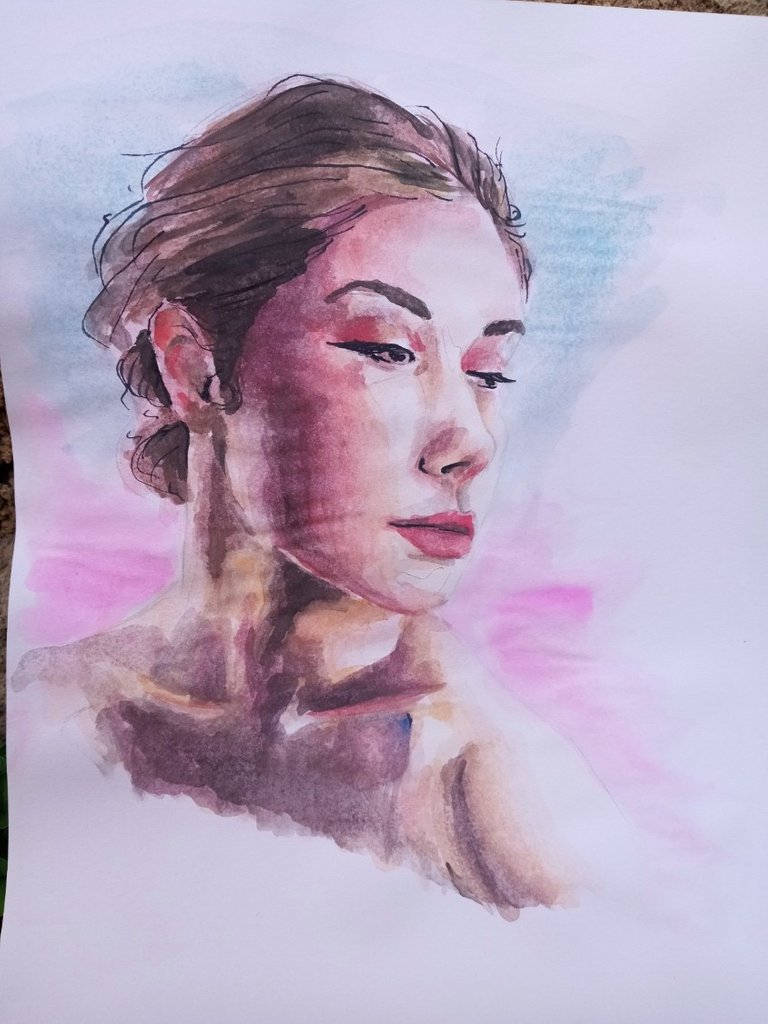 I'm still learning (I think it's obvious) but I'm very pleased to be able to see that I can mix colors with much more tranquility than before... although I can't deny that during this watercolor I was very scared because when I made an area of the face so dark there came a point that when I saw it always, so close, I only saw a frighteningly brown spot, despite adding blue and red to the area... sometimes my bad memory plays a trick on me and forgets such basic things as moving away to appreciate the whole.
Aún sigo aprendiendo (creo que es obvio) pero me complace mucho poder ver que puedo mezclar colores con mucha más tranquilidad que antes… aunque no puedo negar que durante esta acuarela me asusté mucho ya que al hacer una zona del rostro tan oscura llega un punto que al verla siempre, tan cerca, solo veía una mancha espantosamente marrón, a pesar de agregar azul y rojo a la zona… algunas veces mi mala memoria me juega una mala pasada y se olvida de cosas tan básicas como alejarte para apreciar el todo.

Even so, I relaxed a lot remembering the colors and trying to capture them on the skin... I must say that practicing with watercolor is a good way to take my mind off the computer and especially being a painting style that requires me to wait while a layer dries, I am forced to rest, something that my patience does not tolerate but my neck is grateful for...
Aun así me relaje mucho recordando los colores y tratado de plasmarlos en la piel… debo decir que practicar con la acuarela es una buena forma de despejarme un poco de la computadora y sobre todo al ser un estilo de pintura que requiere que espere mientras se seca una capa, me veo forzada a descansar, cosa que mi paciencia no tolera pero mi cuello agradece…

This time I didn't even keep time, I just tried to enjoy it, maybe very much like the result itself. I didn't mention it before in my other post, but I'm using a cardboard of unknown origin lol and some temperas with pretty basic colors (12 specifically) my idea is to be able to practice first and then acquire some professional watercolors, a good paper and start with all my strength. You have already seen the result but I always like to show you the process, so you can see how this beautiful watercolor is being formed layer by layer.
Esta vez ni siquiera lleve el tiempo, solo trate de disfrutarlo, quizás muy parecido a el propio resultado. Anteriormente no lo mencione en mi otro post, pero estoy usando una cartulina de origen desconocido lol y unas temperas con colores bastante básicos (12 específicamente) mi idea es poder practicar primero y luego adquirir algunas acuarelas profesionales un buen papel y comenzar con todas las fuerzas. El resultado ya lo vieron pero siempre me agrada dejarles el proceso, así pueden ver cómo se va formando de apoco y capa tras capa este linda acuarela.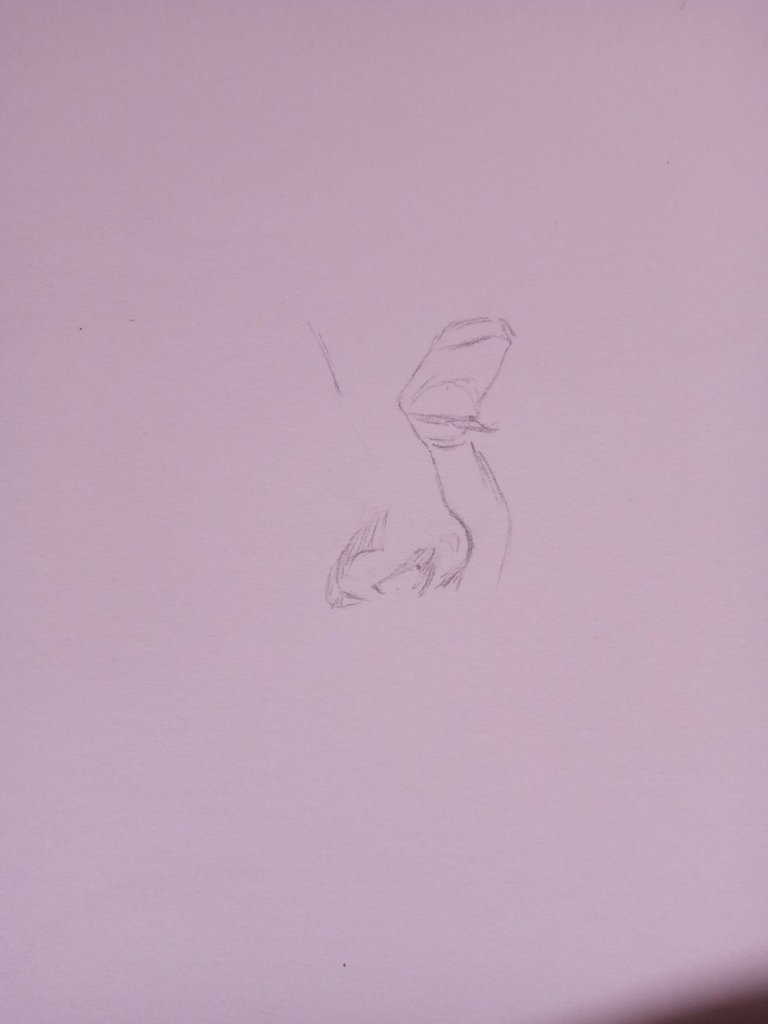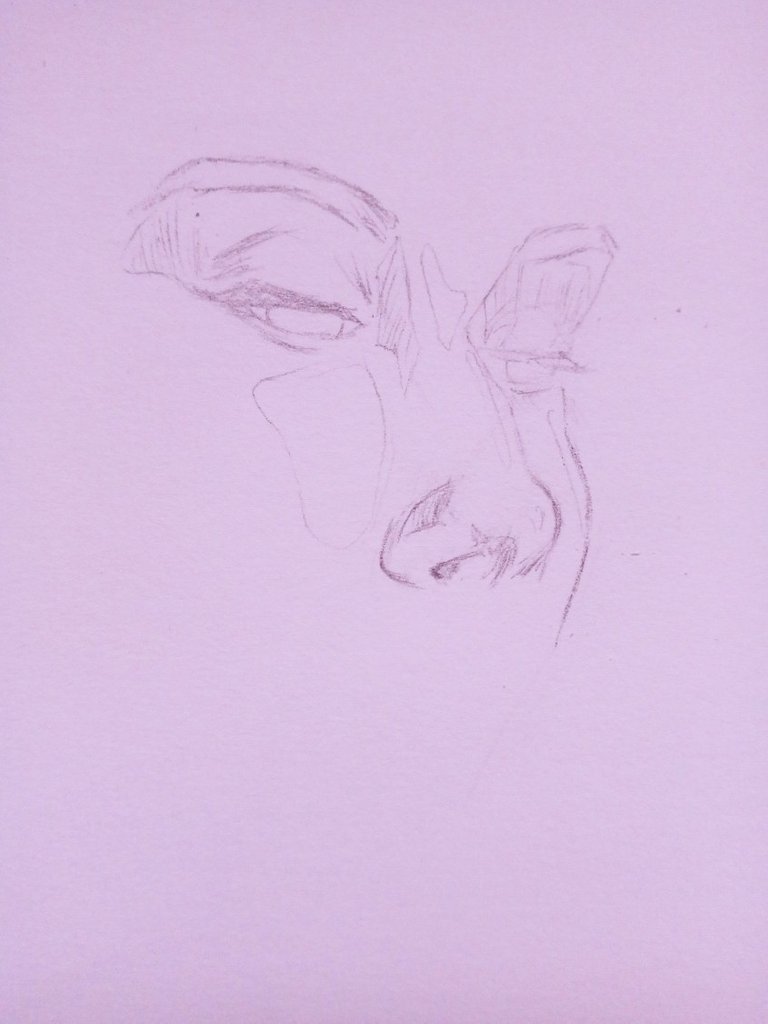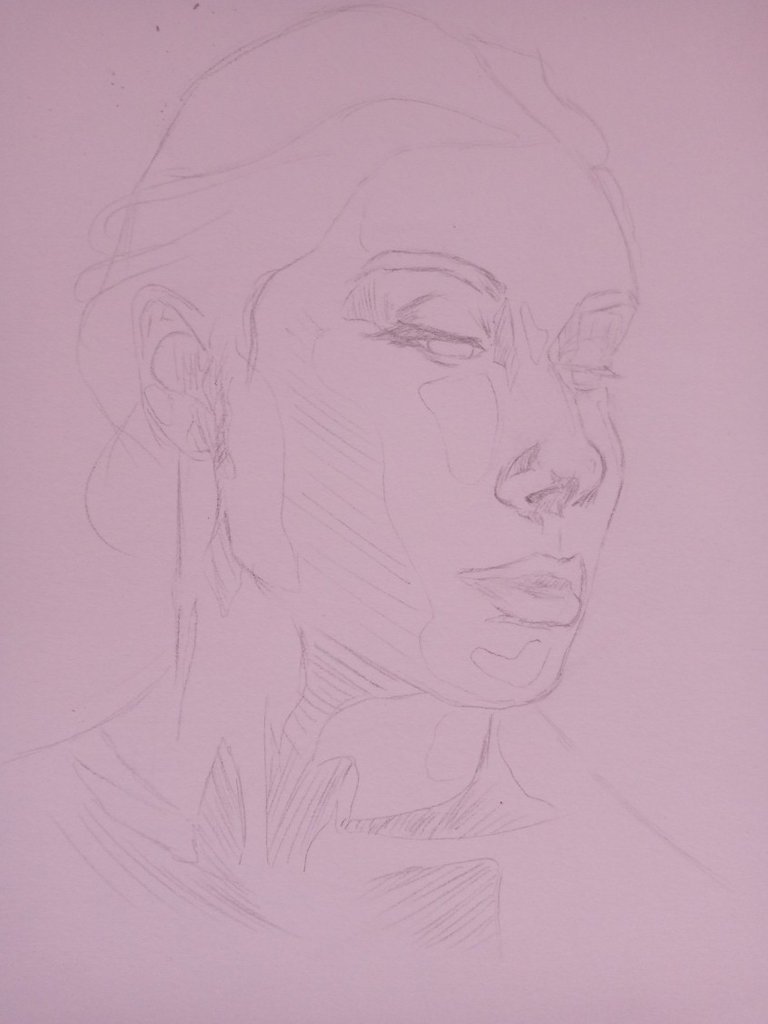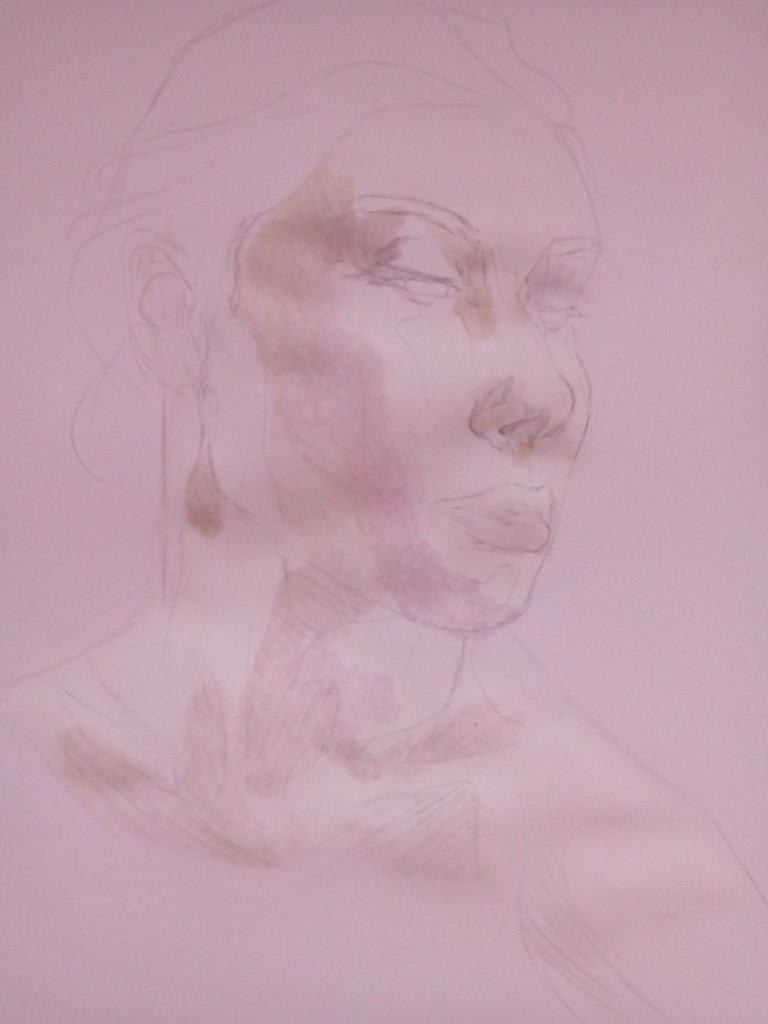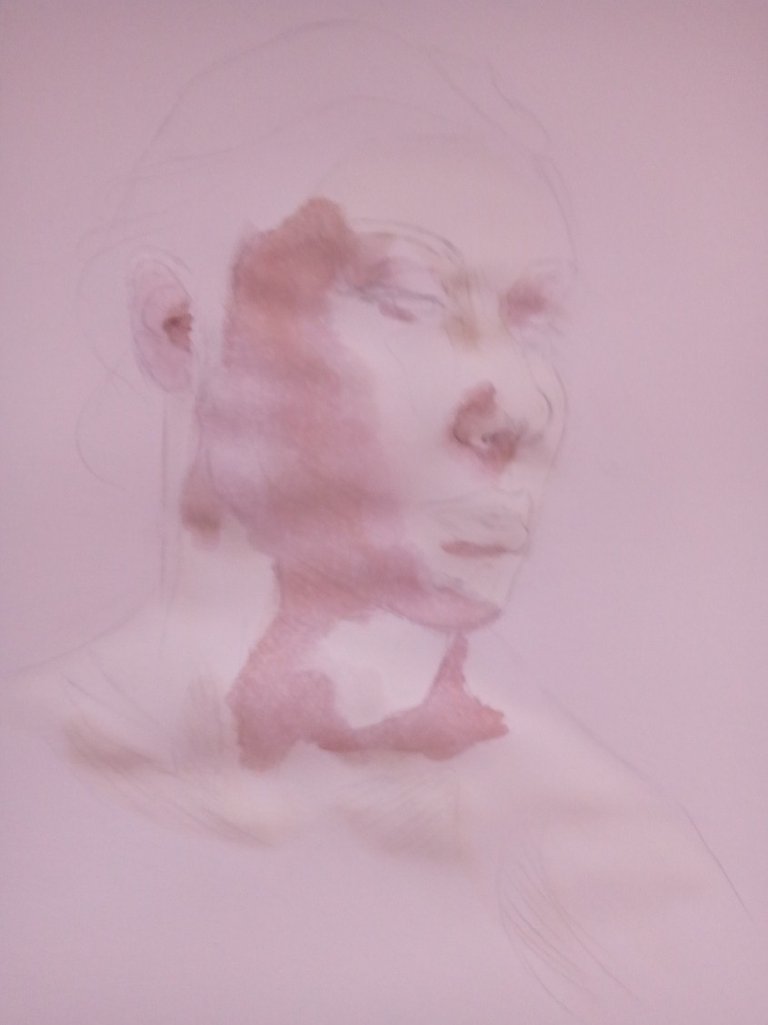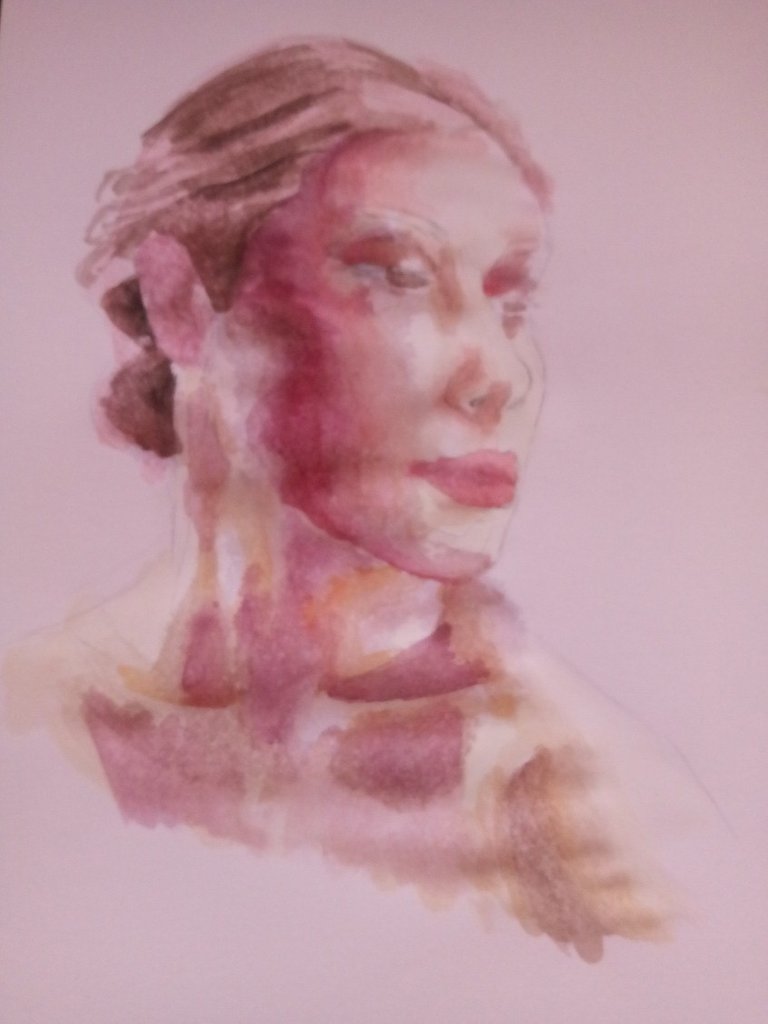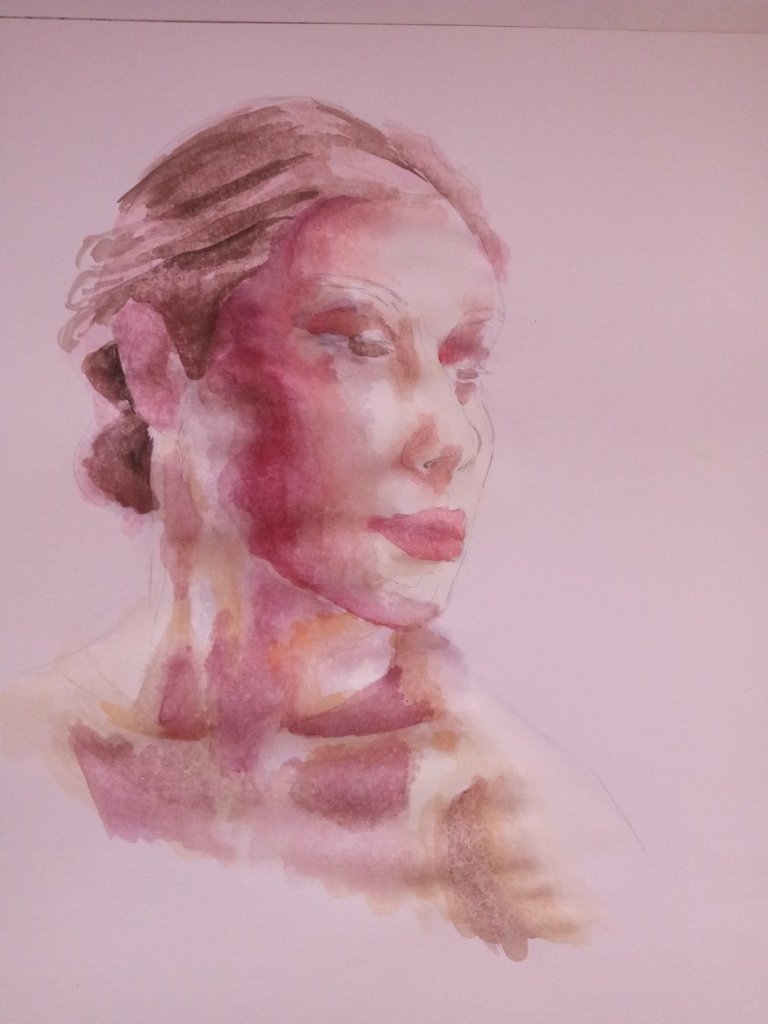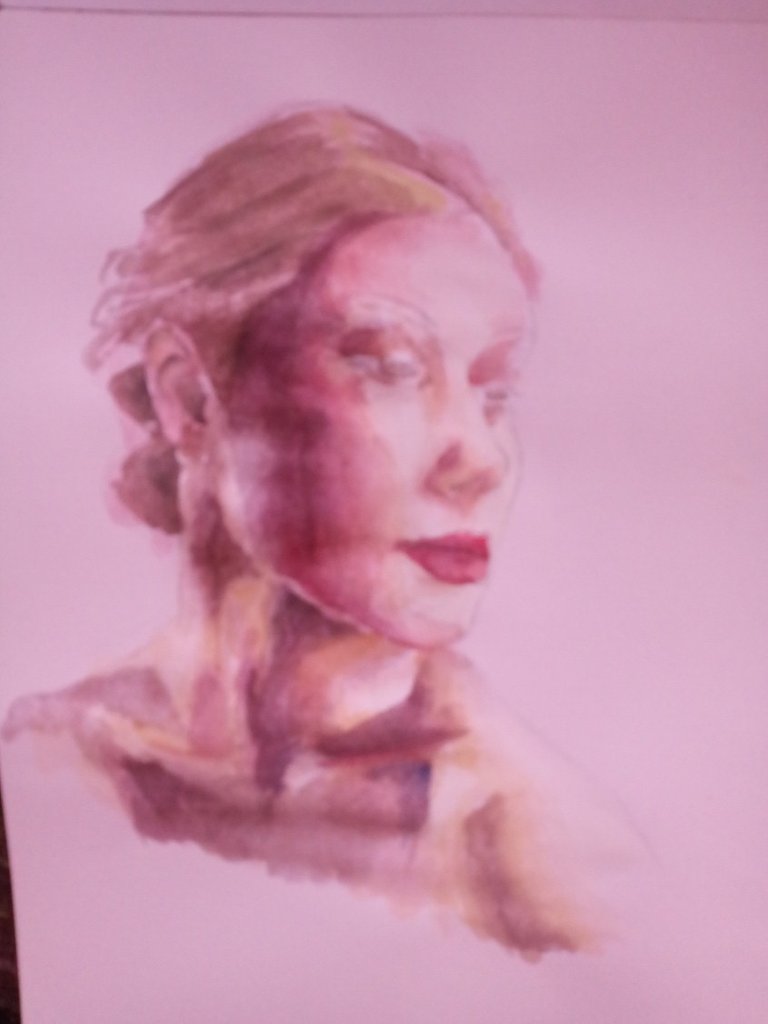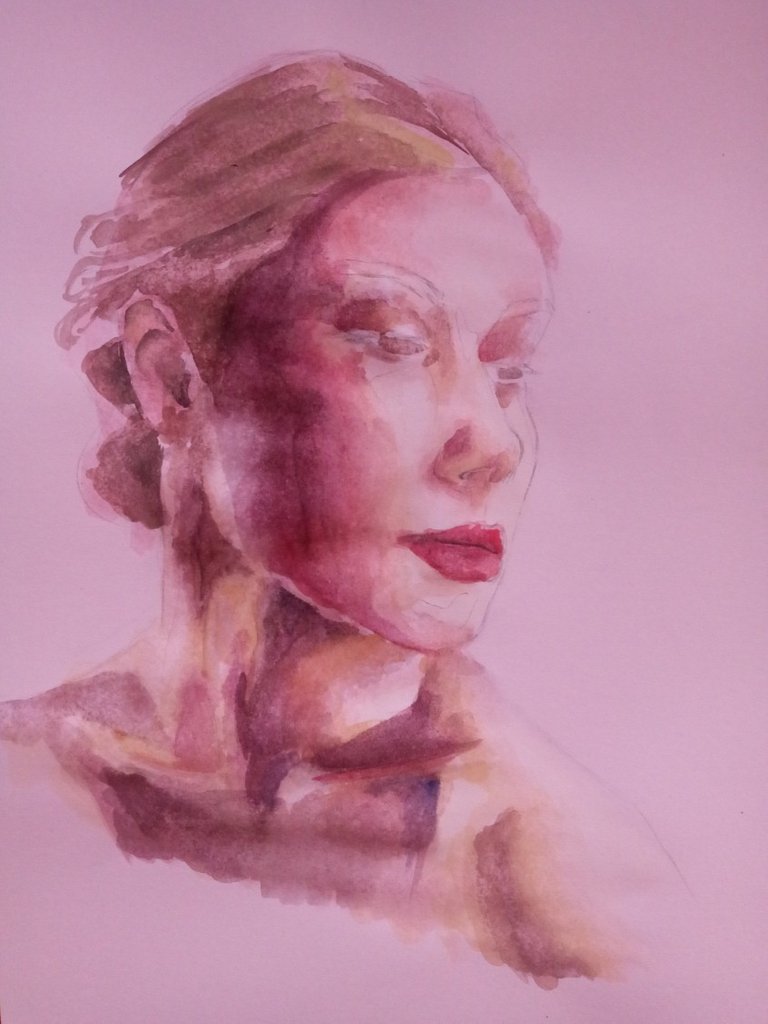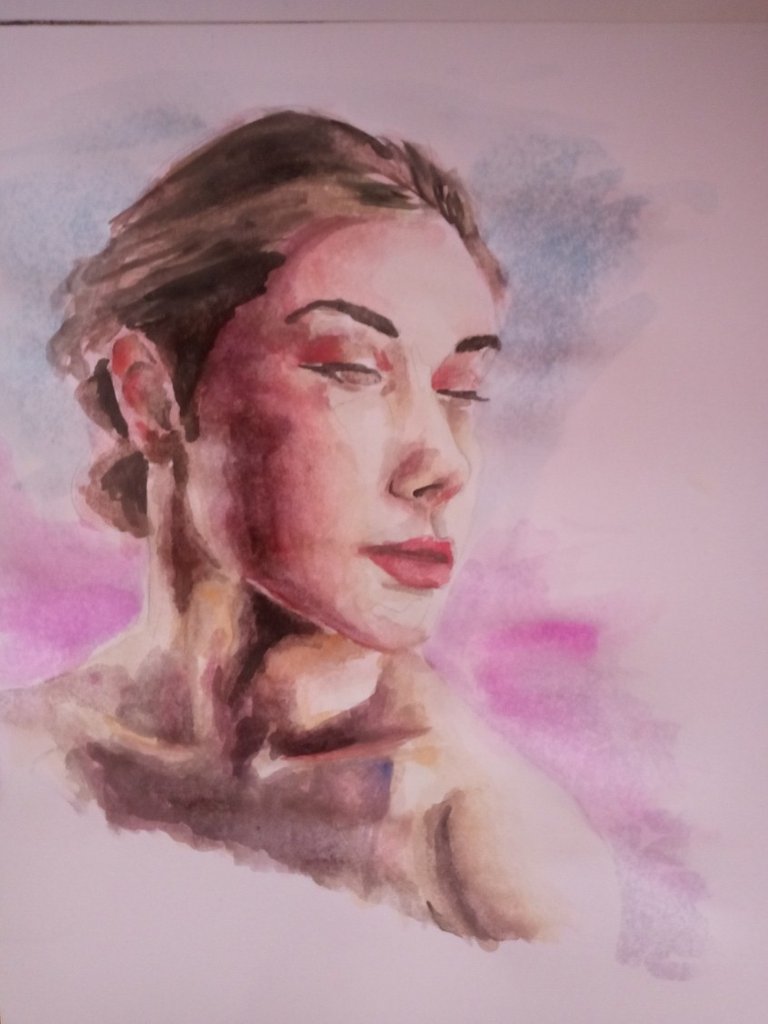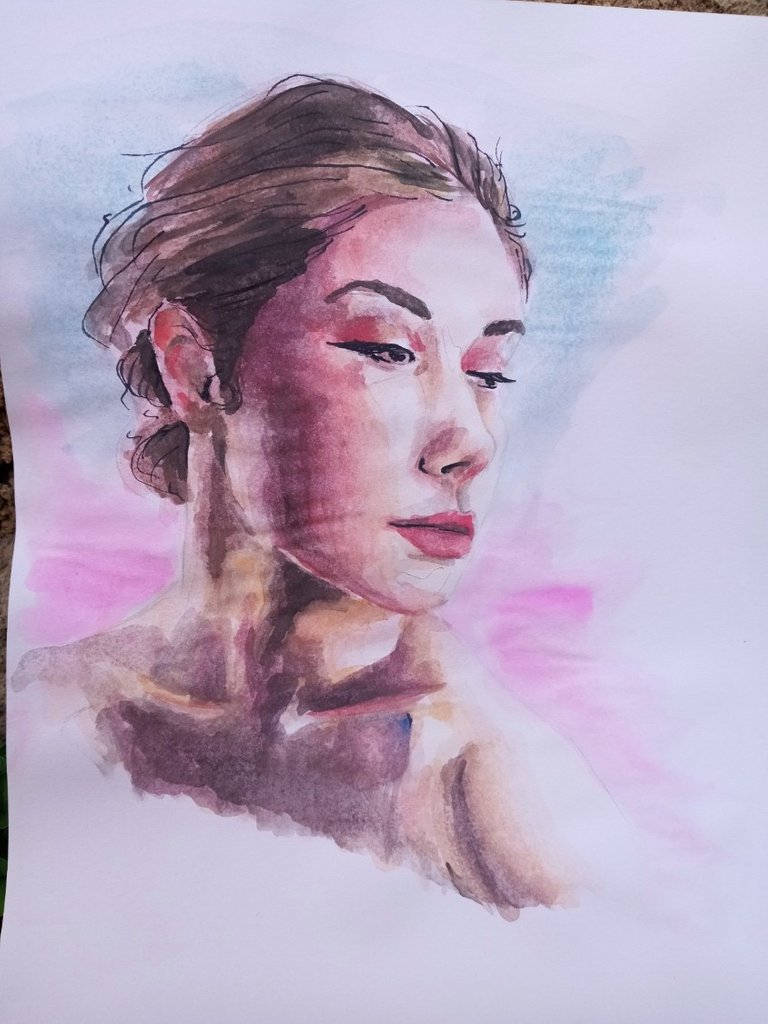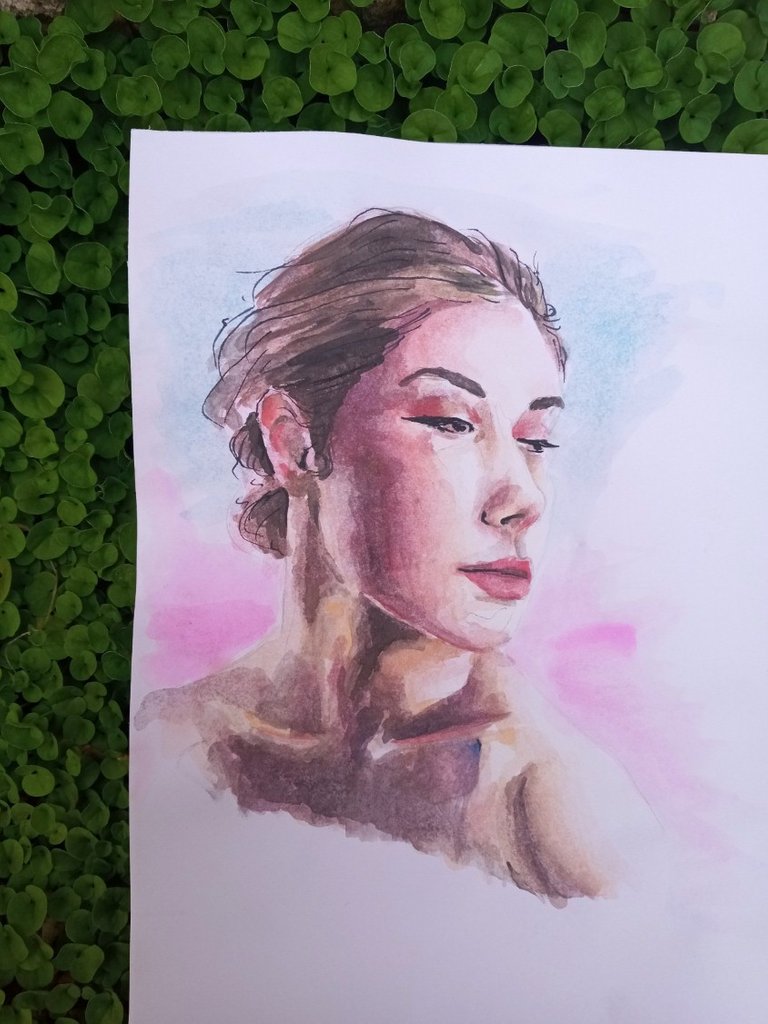 To better appreciate the shape of the painting on the canvas I leave some images with a close-up of the areas that I think stood out the most.
Para que aprecien un poco mejor la forma de la pintura en el lienzo les dejo algunas imágenes con acercamiento a las zonas que a mi parecer destacaron mucho más.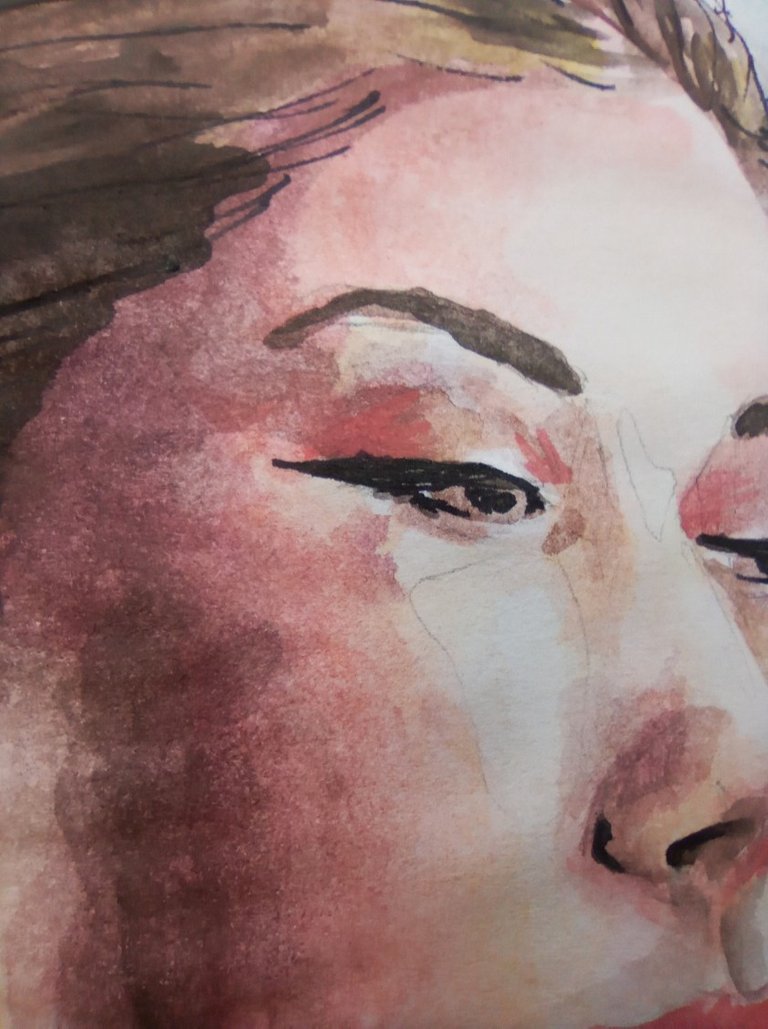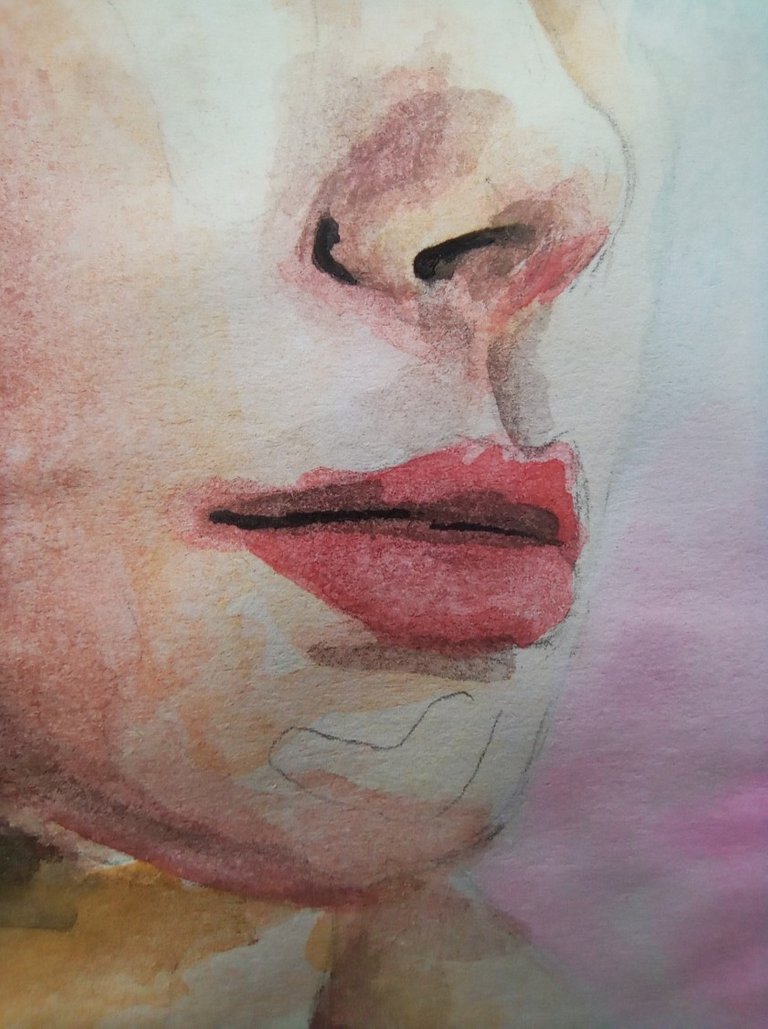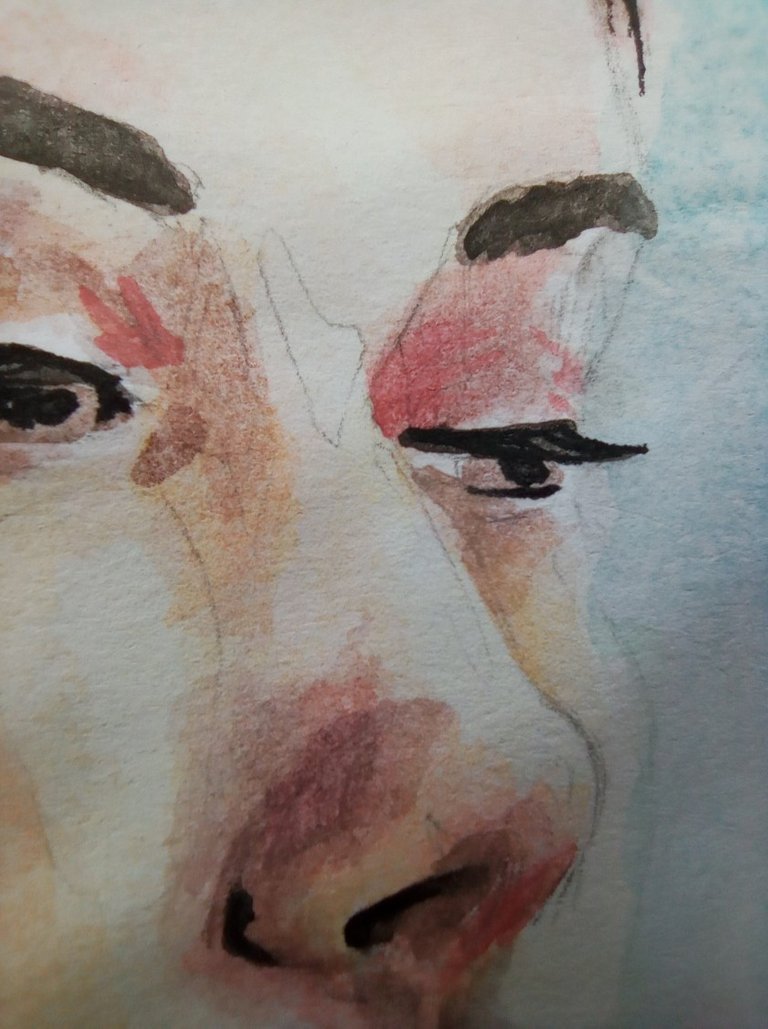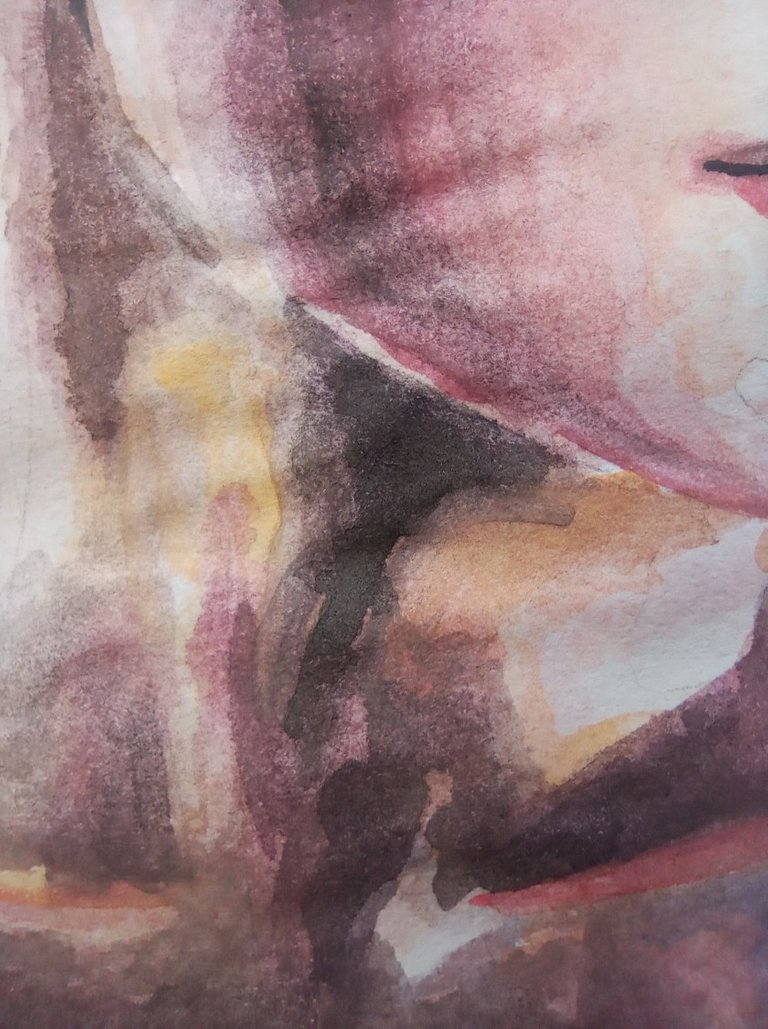 I hope you liked the result, love you @shirahoshi I hope to see you in a future post.
Espero que les gustara el resultado, los quiere @shirahoshi los espero en un próximo post.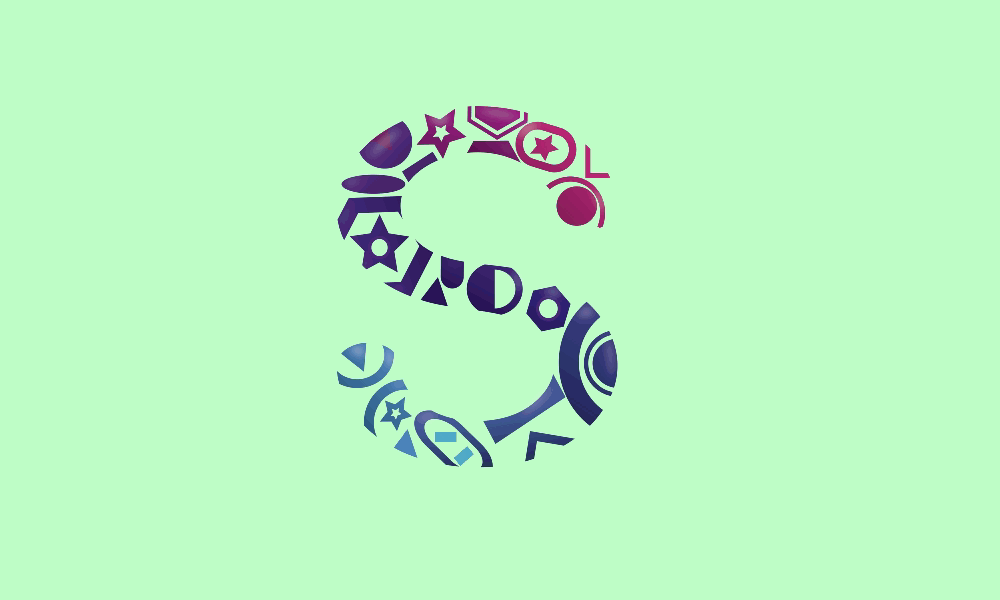 The photographs are my own and were taken by me with a Redmi 9 and were edited in powerpoint.

The Step by Step Gif was made by me in AdobePhotoshop CC2014.

The logo was designed by me in Adobe Illustrator CC 2015 and its animated version was made in After Effects CC 2017.

Language corrector used Deepl.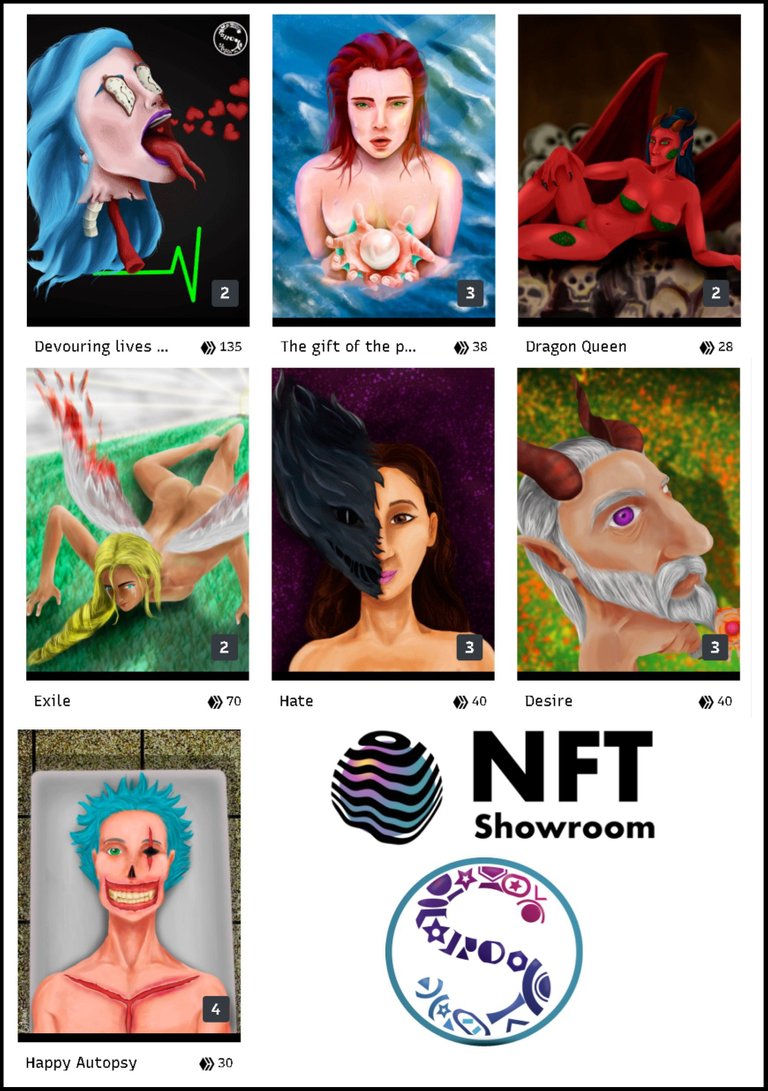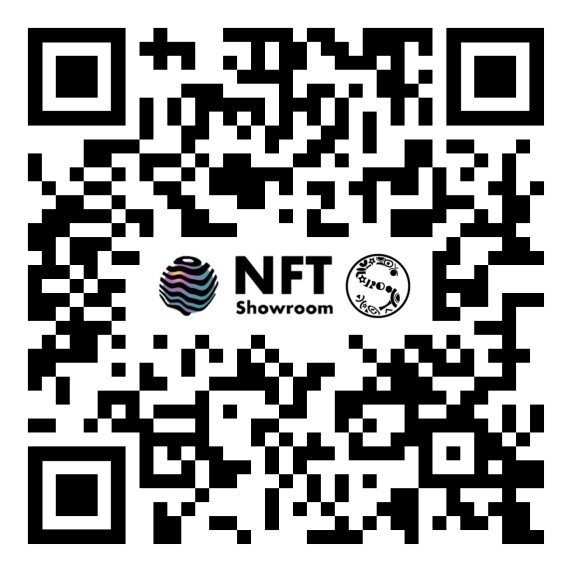 Remember that you can purchase these beautiful pieces of art made and tokenized by me at Nftshowroom at an excellent price. Link to the gallery here
---
---