Thai Steam Squid with Spicy and Lime Sauce 🇹🇭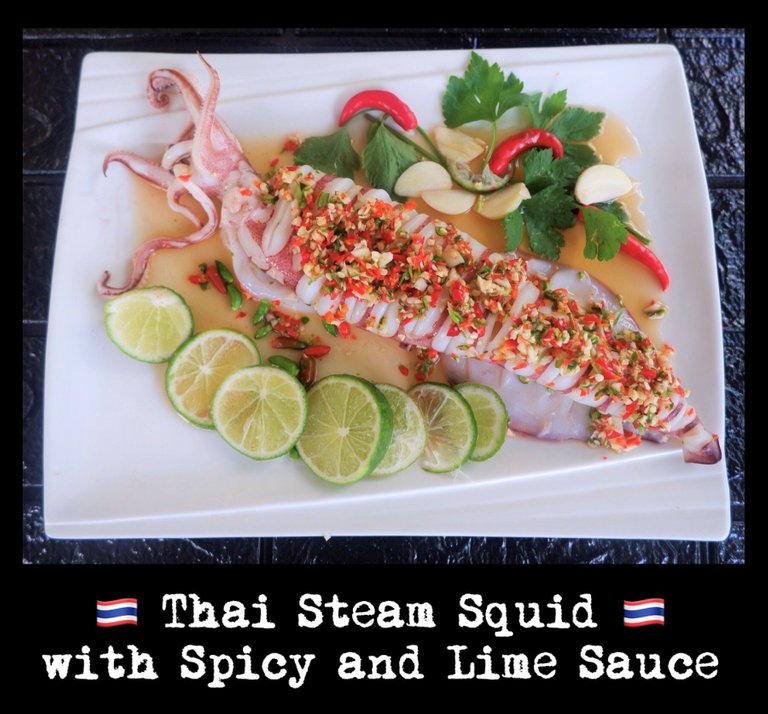 Sa Wad Dee Ka 🙏 Hive community ^^
This morning I went for a walk at the beach and visiting the seafood market on the street which offers a wide range of fresh seafood and I also buy a huge squid from local freshly caught. 😀
 
🇹🇭 So today I would like to share with you an authentic recipe to cook Thai Steam Squid with Spicy and Lime Sauce which is a popular seafood dish in Thailand that you can find both at the street food restaurants and high end restaurants.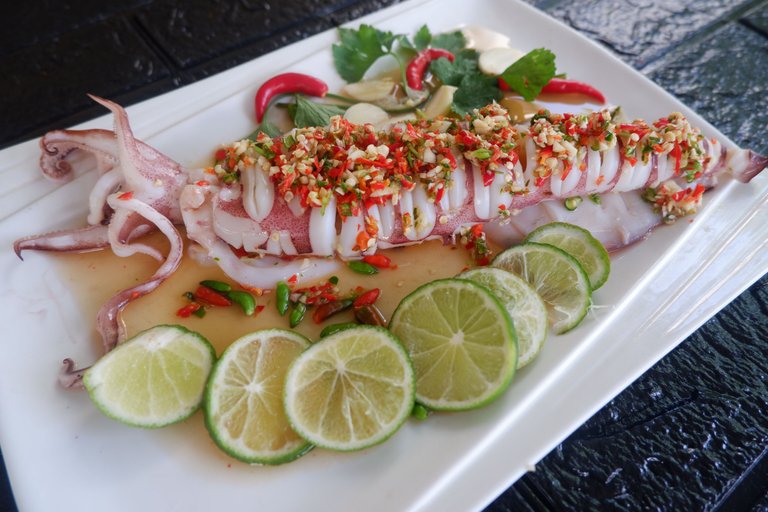 For those who love seafood as me! This recipe is definitely must try. Steam is the easiest way to cooked the squid and bring out the best tenderize of squid through your mouth. Fresh squid steam with simple ingredients that give spicy, salty, sweet and sour taste,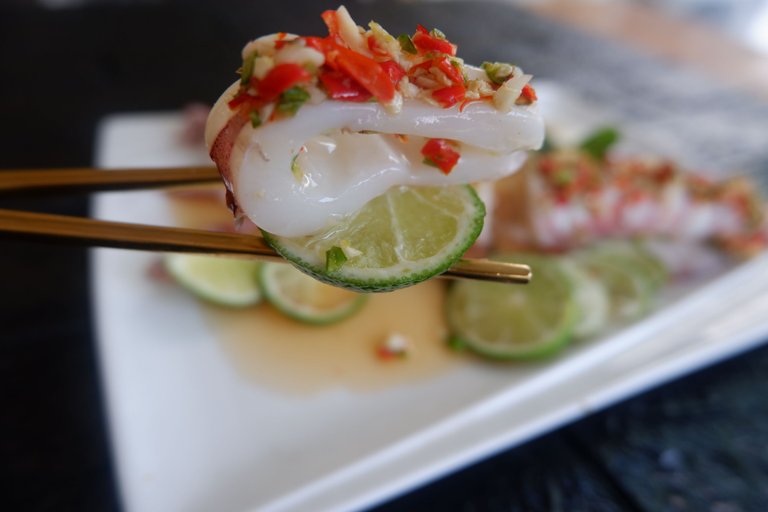 This dish can be made in just one blink and quite easy. Here are the main ingredients!
1 Squid (700 Gram for this recipe)
3 Tablespoon Chili
2 Tablespoon Garlic
2 Tablespoon Coriander Root
3 Tablespoon Fish Sauce
3 Tablespoon Plum Sugar
1 Thai Celery (For Garnish)
3 Tablespoon Pickled Garlic Sauce (Optional)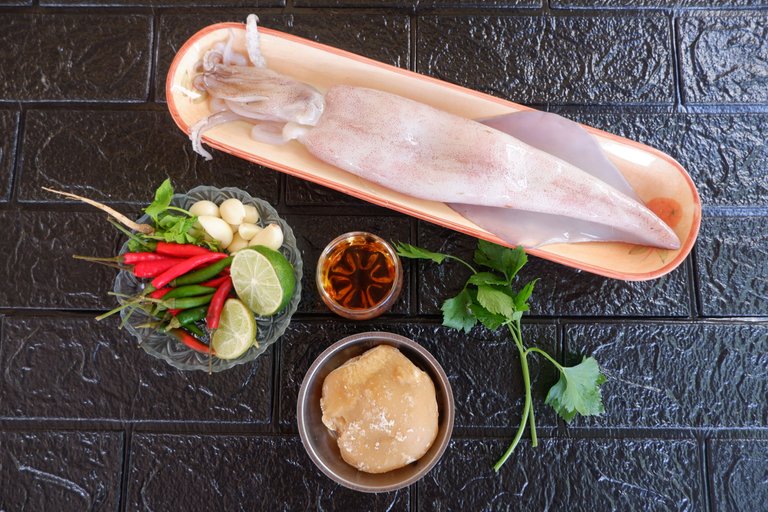 How to cook!
Pour hot water into plum sugar and melting the plum sugar into liquid then add the fish sauce, lime juice, plum sugar liquid, pickled garlic sauce and blending by using food processor.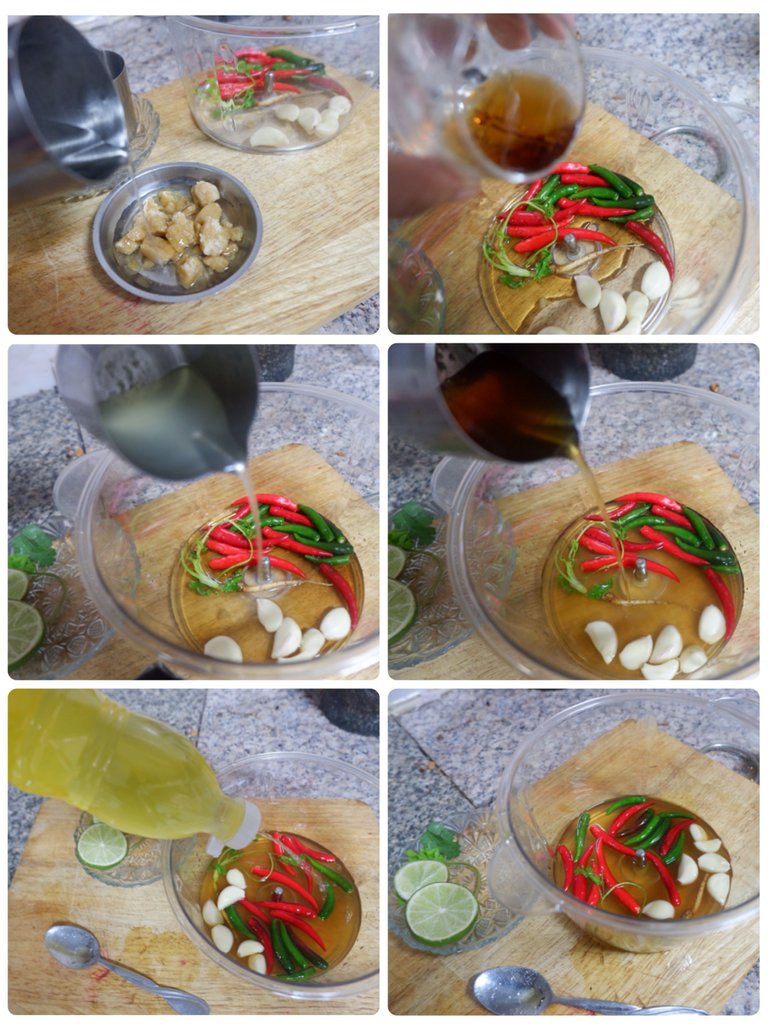 Here the Seafood Dipping Sauce!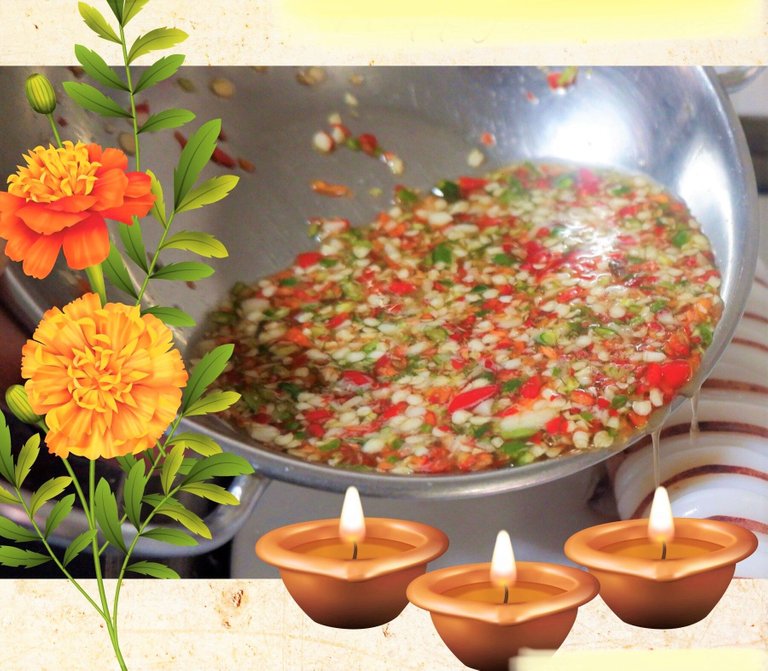 Squid Preparation
Clean the squid and take the ink inside away then slice through the squid into 1/2 inch but not all the way. Do the same for both side.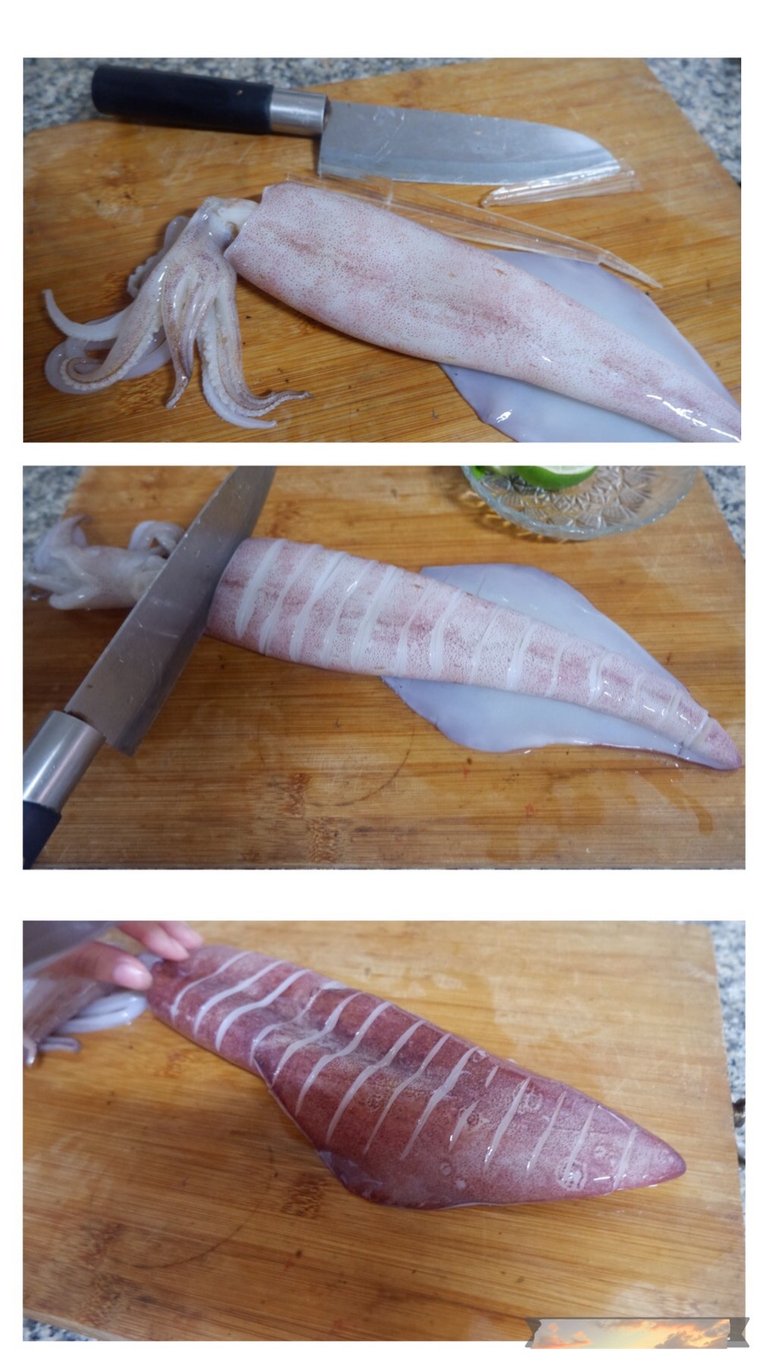 Arrange the squid on a plate with the head.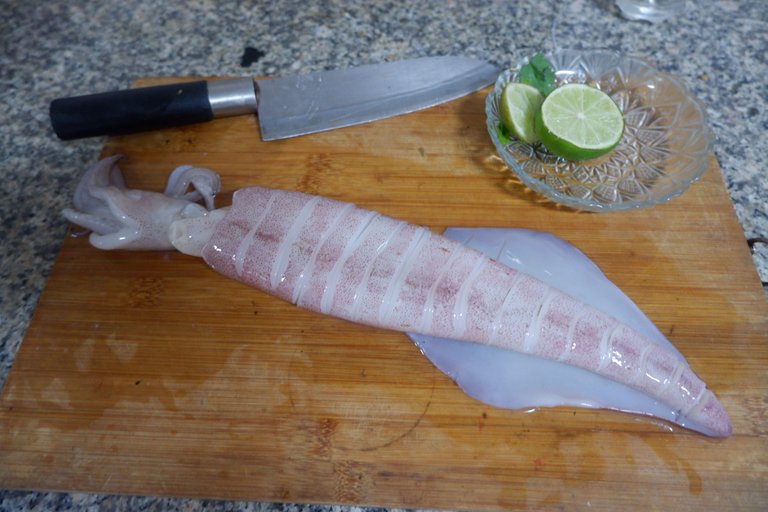 Heat the water for steamer until boiling and put the plate over
the steamer for 5 minutes or the squid cooked then drop the seafood dipping sauce over the squid and save the liquid sauce for serving time later.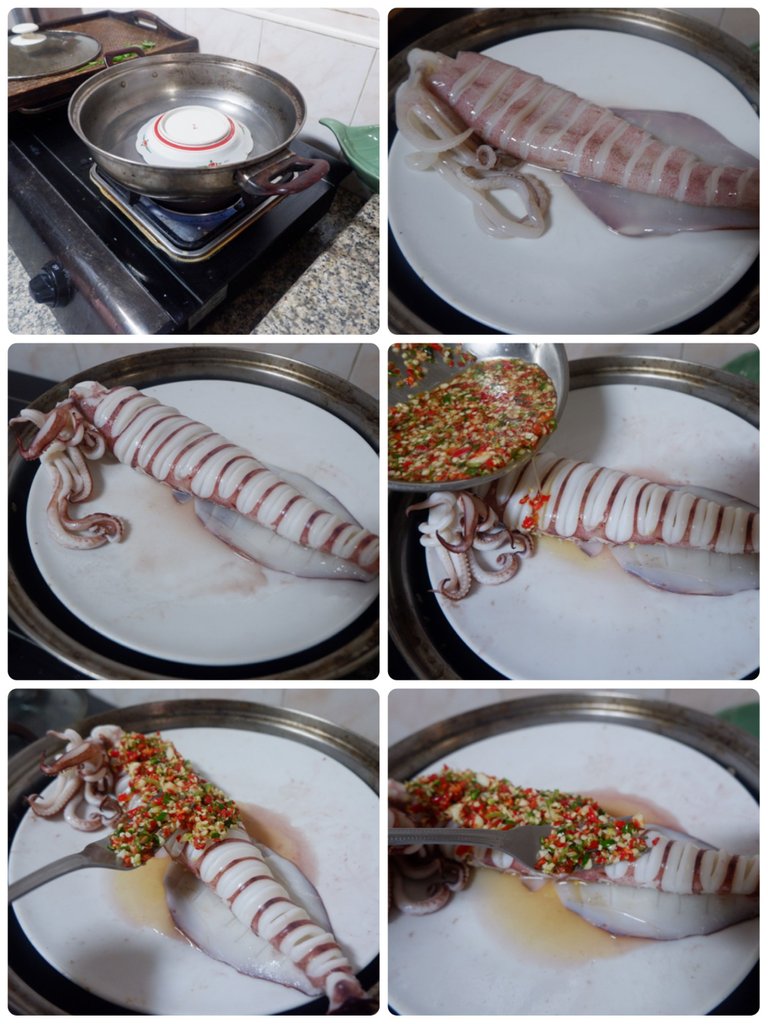 After the squid cooked then move the squid to the serving plate and pour seafood dipping sauce into the squid.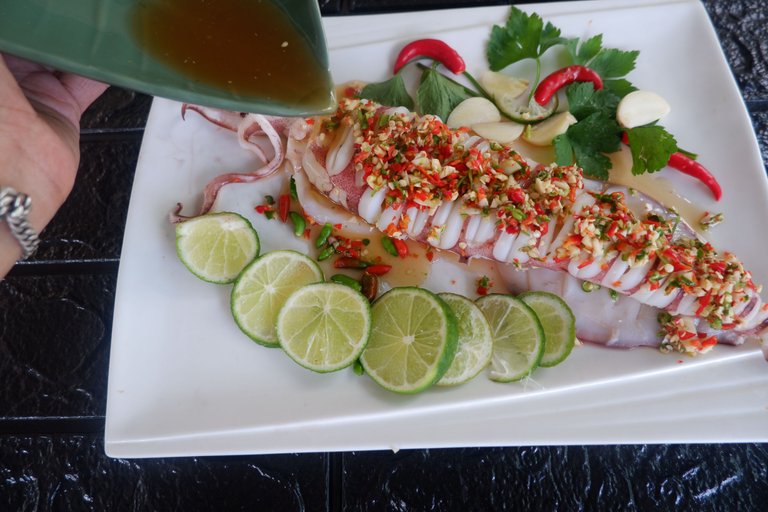 It is very flavorful and colorful dish!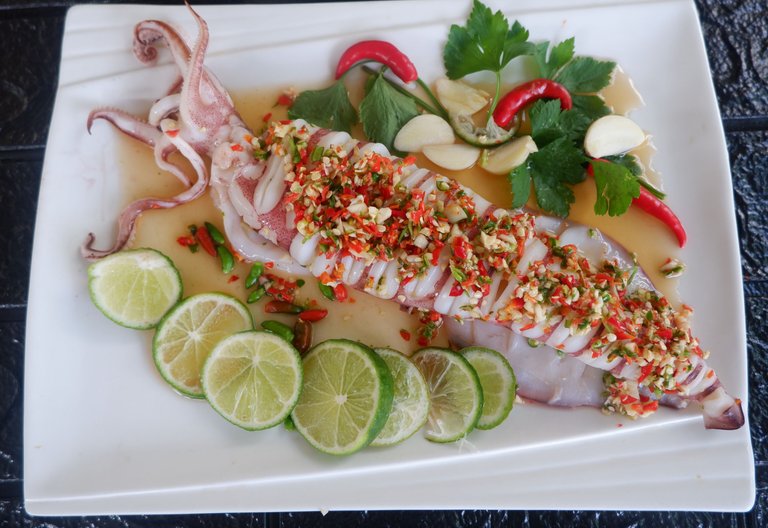 Thai Steam Squid with Spicy and Lime Sauce can eaten as a meal in its own or as as an appetizer!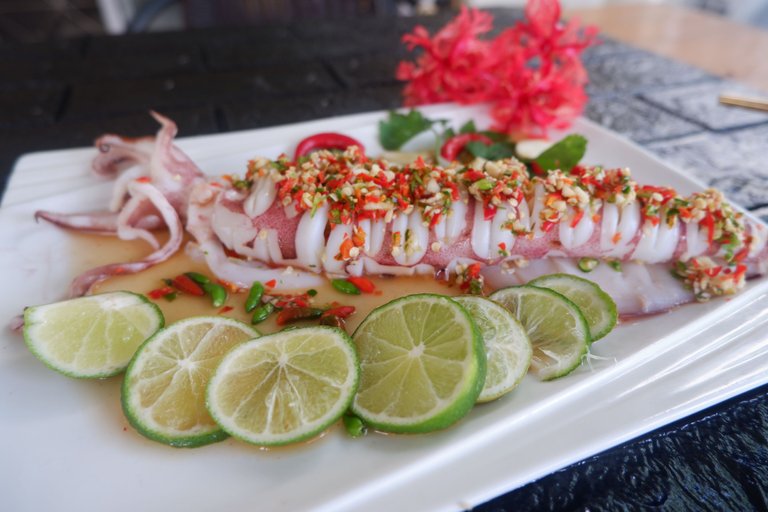 Time to enjoy and taste the freshness of squid and sazzy sauce!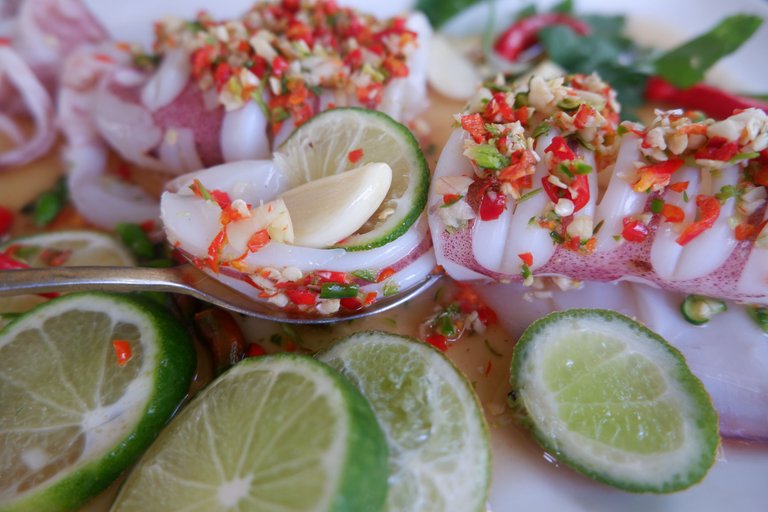 Let's Eat!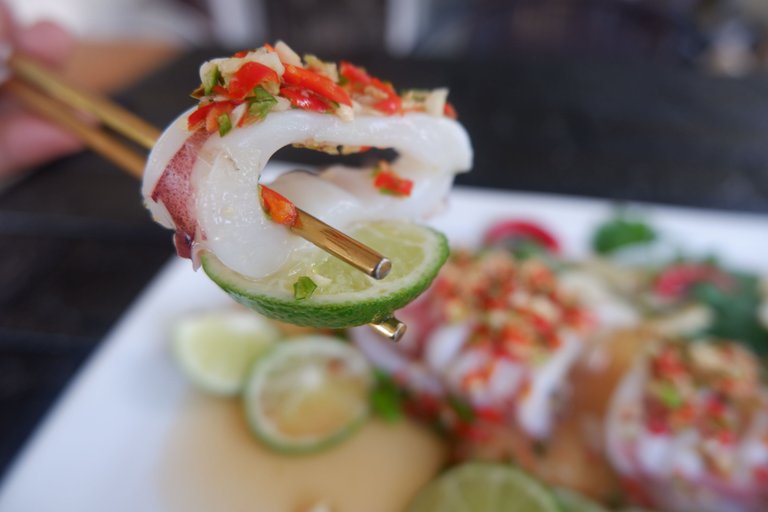 Hope you guys have a great day!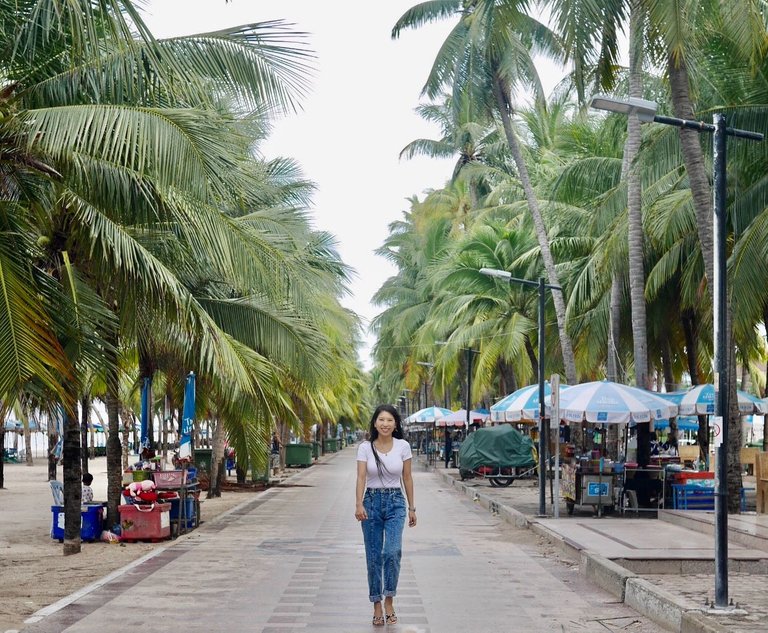 ---
---