A Visit of Love and Affection: A Very Cute Pet!
Hello my friends of the community, are you all right?
This Sunday we had a very fun and lively visit! The newest puppy that my aunt got as a gift! Her name is Futrika🐶! He is a male shih-tzu, born on July 31st of this year, which means he is 58 days old, very young.
These are my children, Sofia Alves and Davi Lucas, and they were very happy to see Futrika. They played a lot and cuddled him a lot.

Despite his scared face he likes my kids and my aunt's family very much, one of the things he does most is to sleep and play at biting his toe, maybe he thinks it's food haha.
My daughter loves animals, she already has many pictures with some other pets and even a little bird!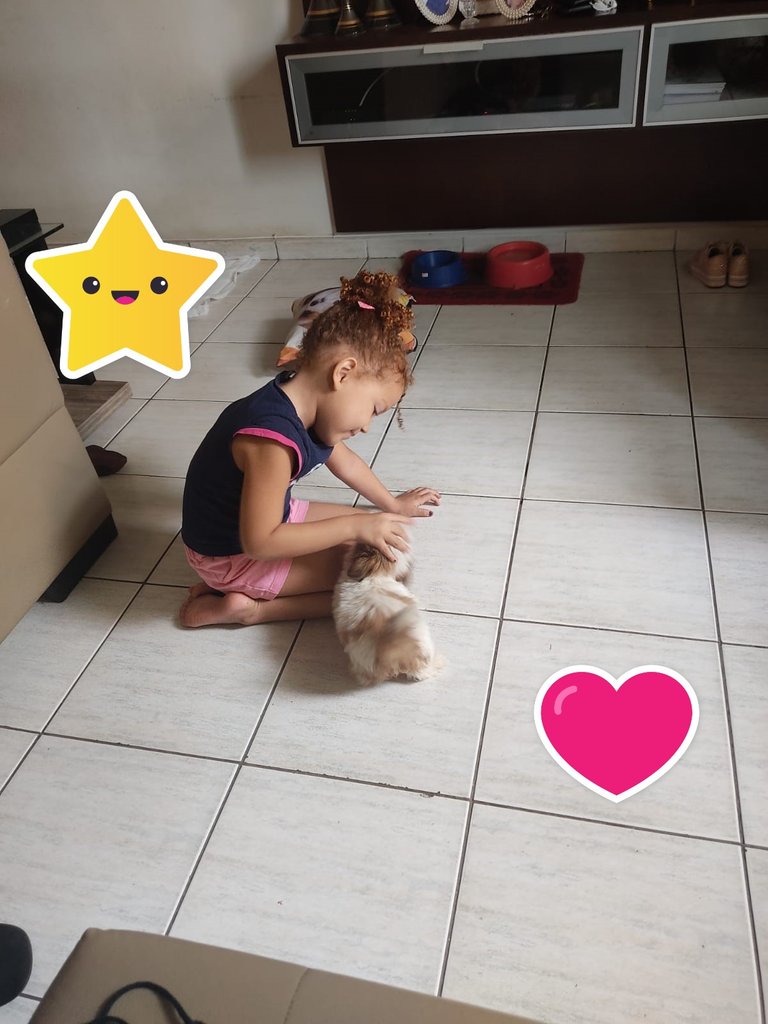 She takes care of Futrika as if he were a baby, her own little boy. Children and pets are so sweet, with their innocence and their intense and affectionate way of loving ❤️.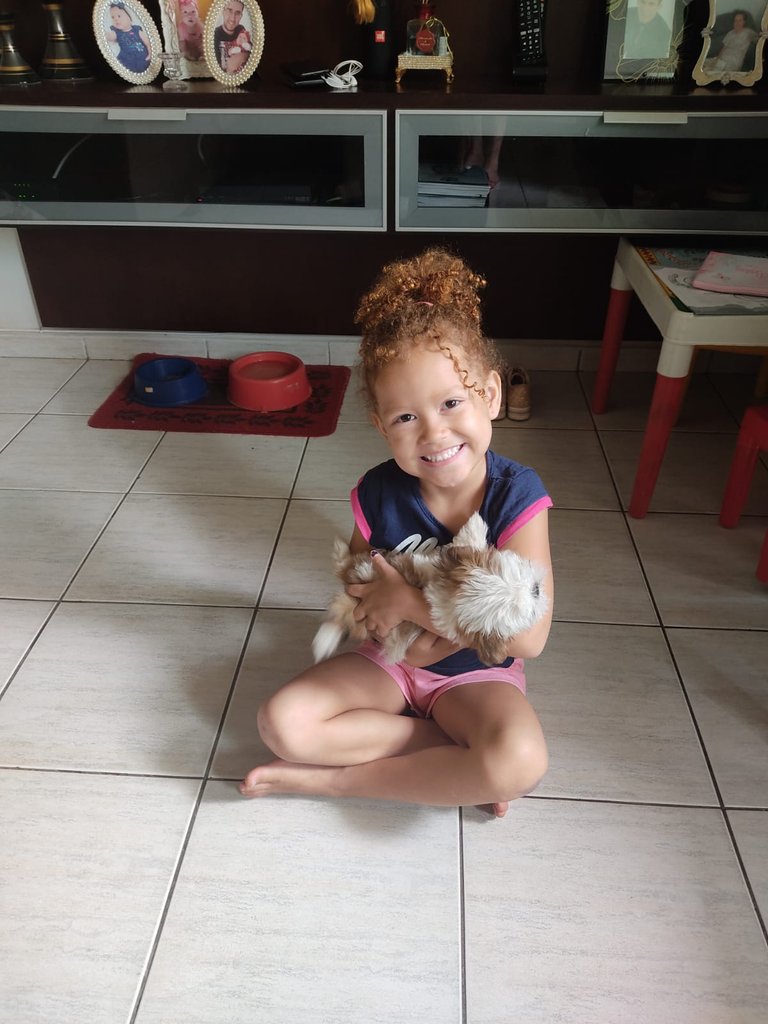 Thanks to everyone for your attention and for your support.
I hope to soon bring more pictures about Futrika and other pets! Thanks!
---
Credits
Images: Personal File
Footer Designed With Canva


---
---