Keen Eye Looking For A Sockeye 🌊 Sea Photography Contest Week 192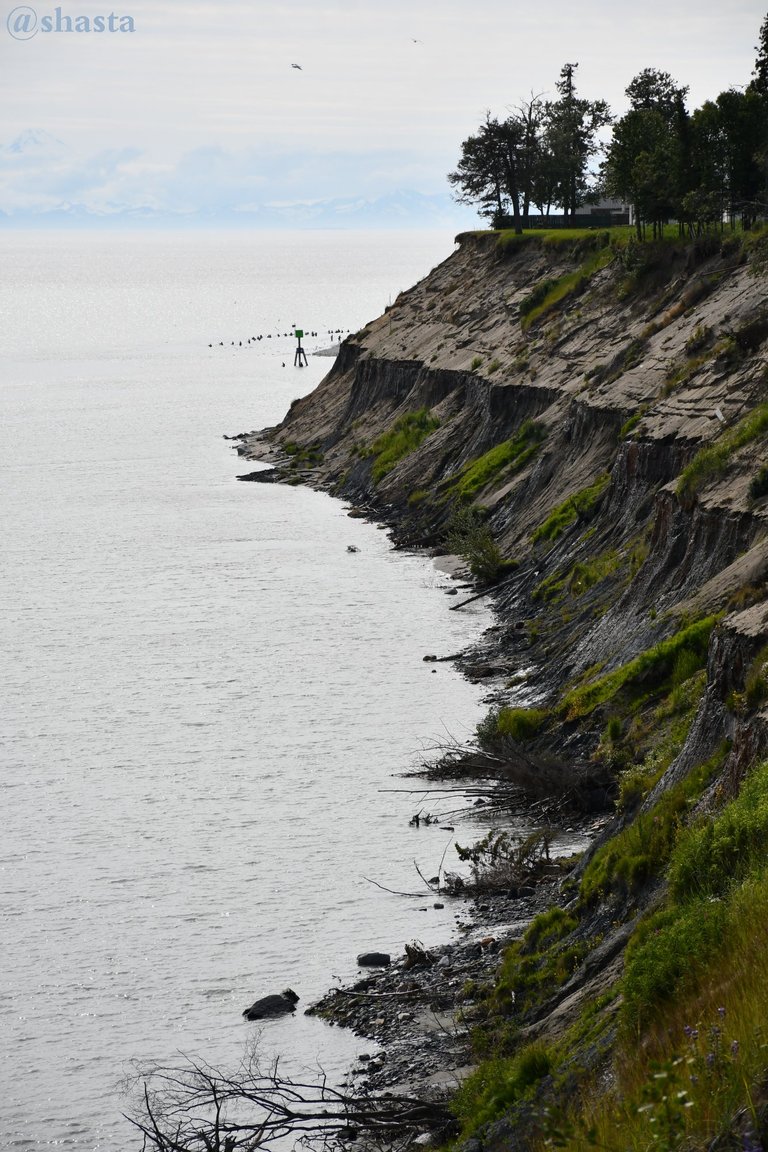 Along the bluff where the Kenai river meets the Cook inlet in Alaska is the town of Kenai, the name sounds like keen eye. With a keen eye in this location on a clear day you can see for a long ways down the inlet. It was a hazy day with much cloud cover that made the distant mountains look like parts of the sky.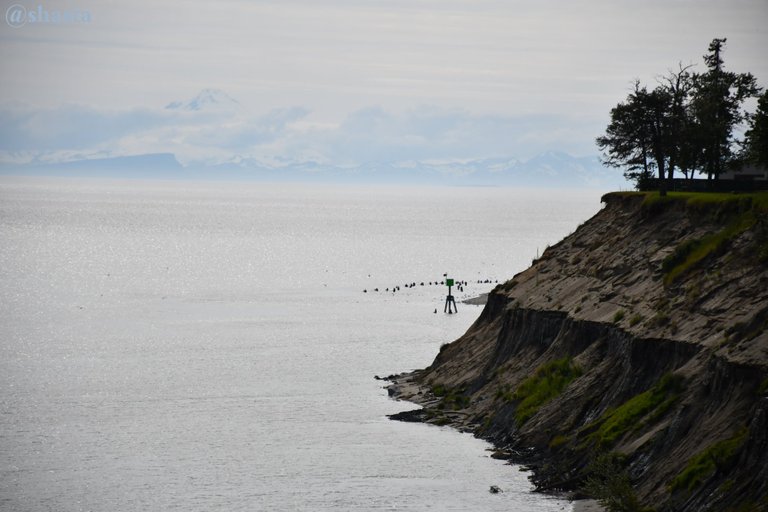 Old floods and volcanic ash layers can be seen along the bluff like layers of a cake. The bluffs are also prone to erosion, so you don't want to live on the edge.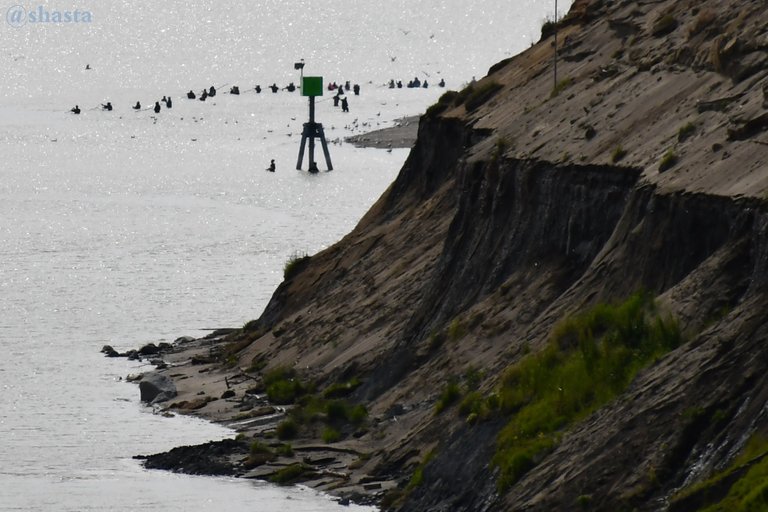 The little dots in the distance I thought might be remnants of a old dock, but with closer inspection I noticed the dots had form.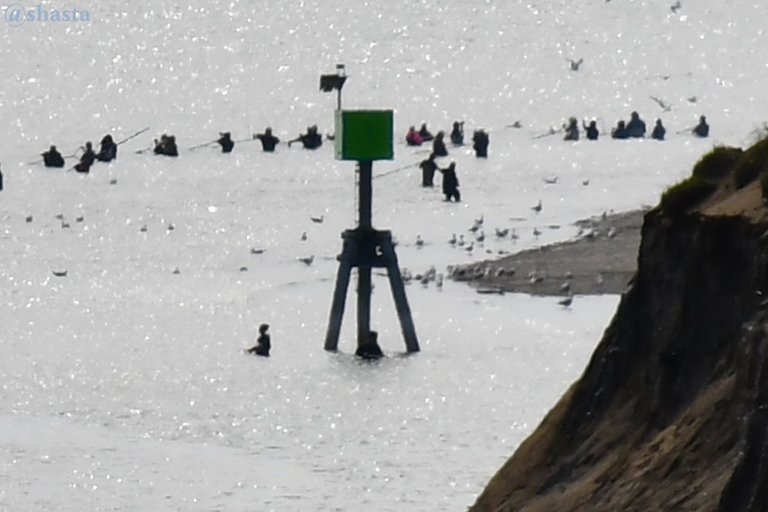 Zooming in it became more clear.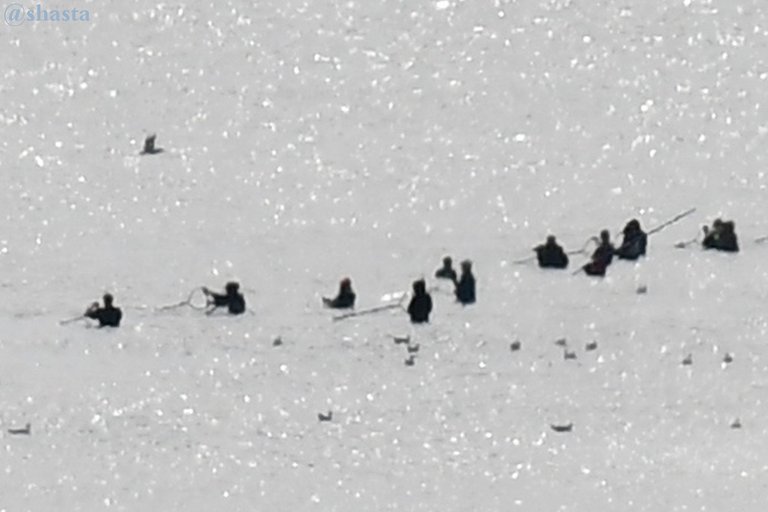 These were a line of dip netters hoping to catch something with the incoming tide and some gulls waiting for snacks.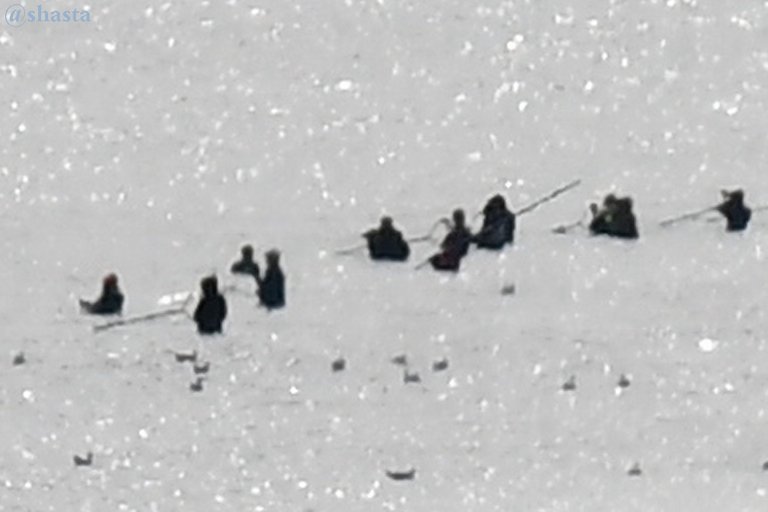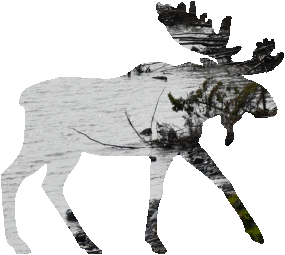 © Photos and words by @shasta
June 23rd 2022 9:09 PM O'rock Alaska

---
---