Ginger 💕 Moose Monday Number 89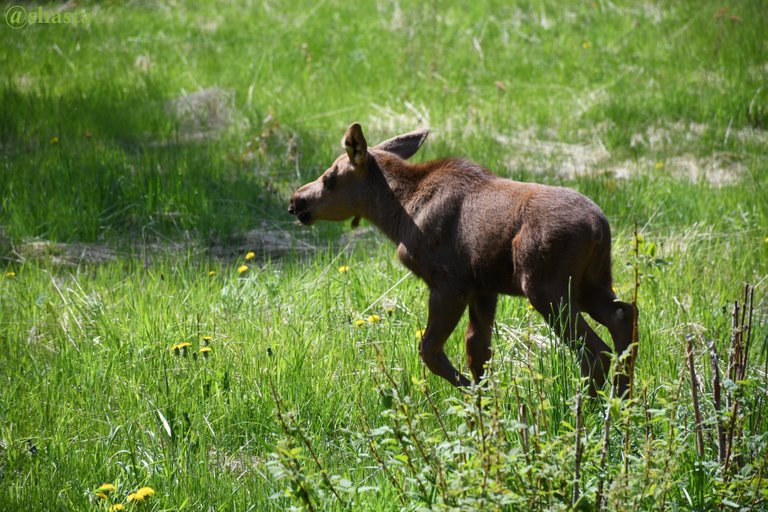 Ginger was looking for Fred, he was around a few weeks ago. Baby moose calves look a lot a like, I can usually tell who's who when I see their mom.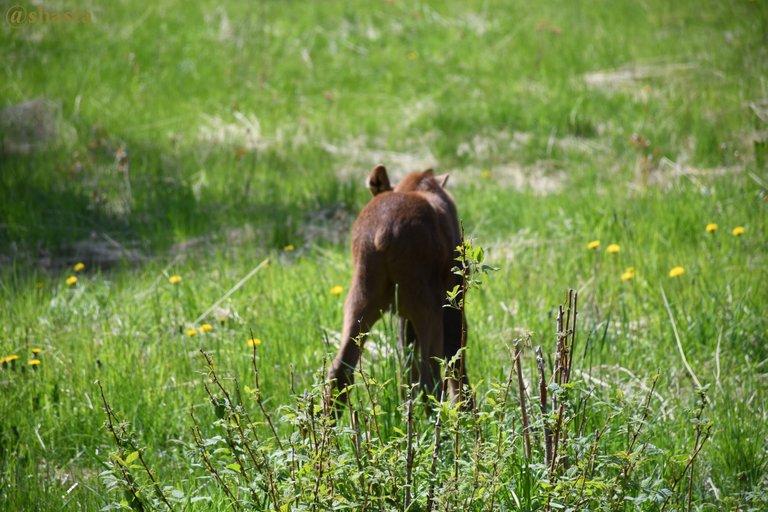 The moose like coming in my yard cause its quiet here and there is lots of good things to snack on.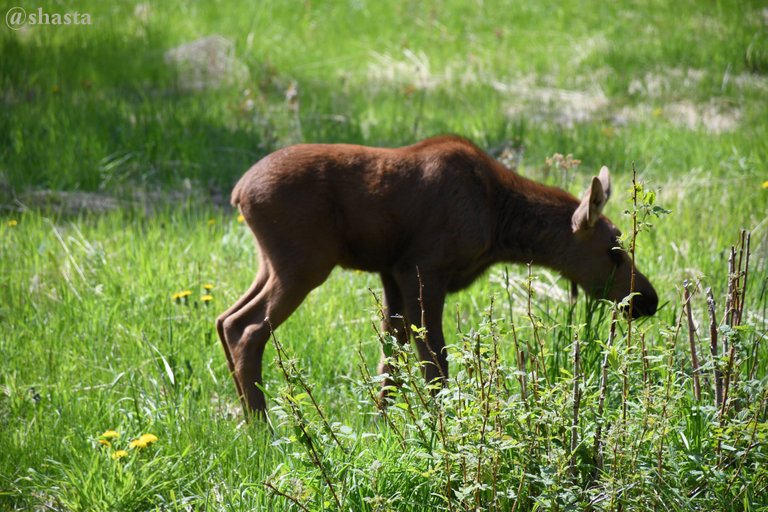 Like this little patch of red raspberries, they keep them pruned for me.
Moose also look good in black and white light.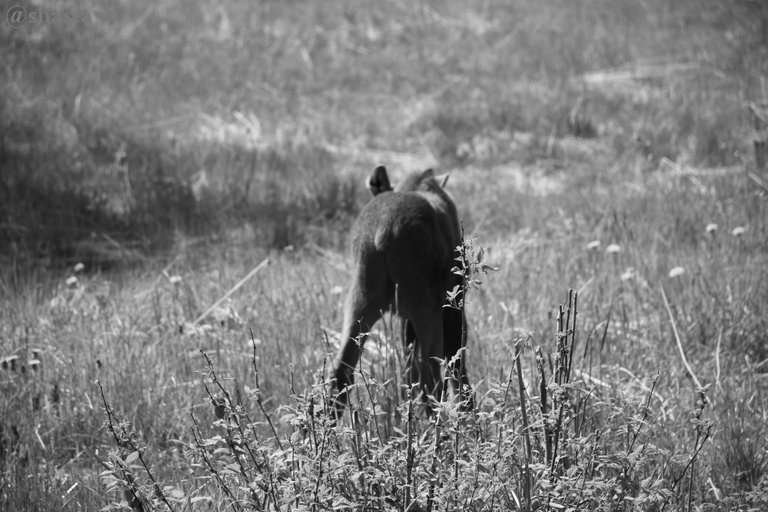 Merry little moose in the month of June up in Alaska.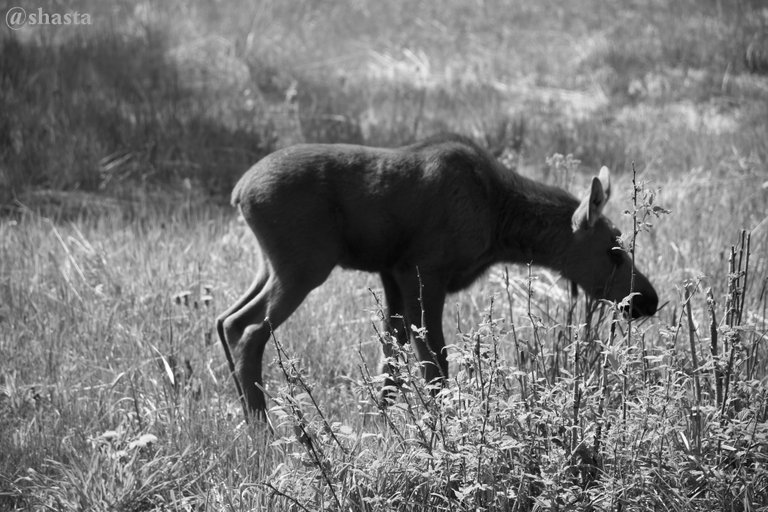 Where the deer and yak
can also play!
All moosemonday postings
Link scrolls back many moose ago.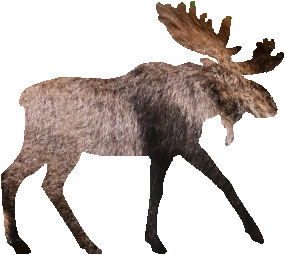 © Photos and words by @shasta
Sept 10th 2022 6:54 PM O'rock Alaska

---
---