I can't get enough of hikes just before sunset
It may seem slightly dangerous to go out right before sunset after I got lost on the first hike of this trip a couple of weeks ago. Well, that first hike taught me a valuable lesson and I now make sure to know not only where I'm going but whether or not I'm on track at any point in time. I probably deserve to be lost in the dark if I have technology that can assist me and I don't use it.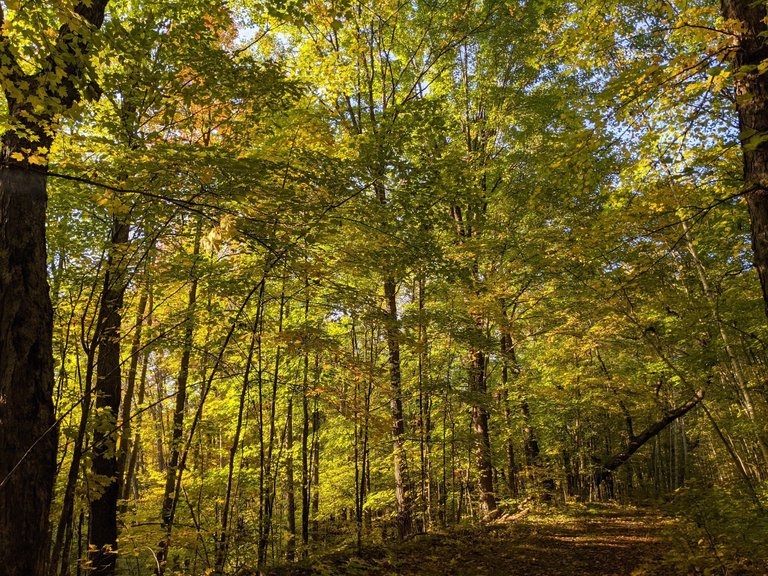 Photographers call this the golden hour or something like that, and it's easy to see why. A source of warm light illuminates everything you see from the side. You can make something that looks like an ordinary forest 20-22 hours a day look magical.
Layers are visible that wouldn't be otherwise.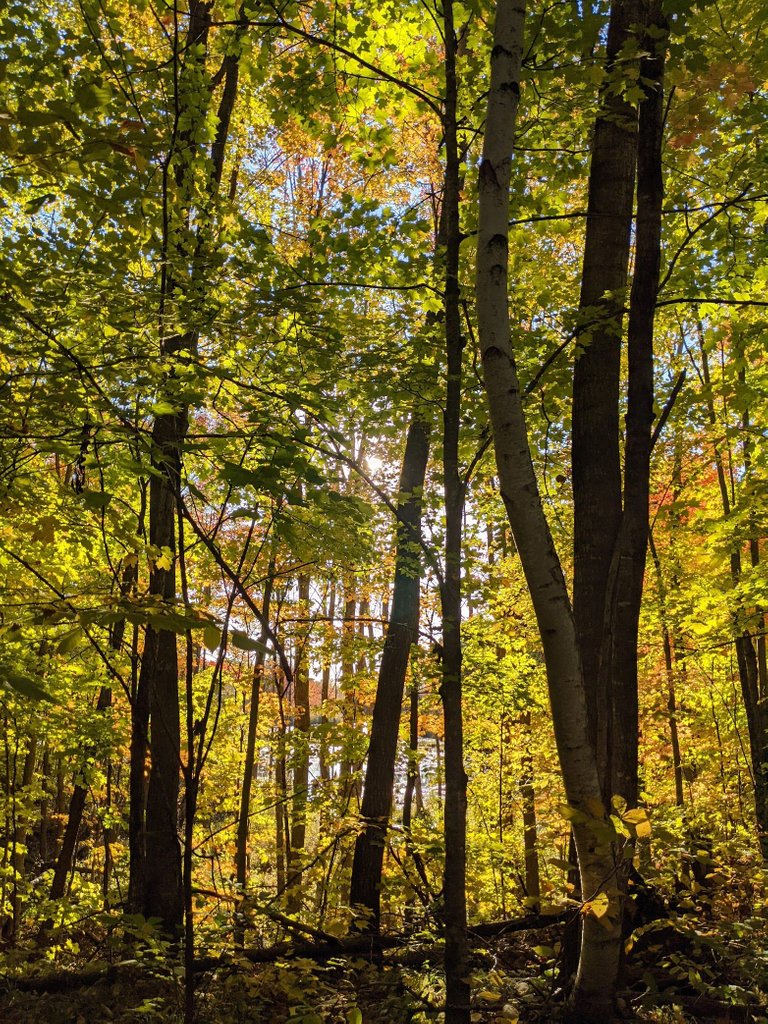 I visited the same area the last two days, but I took slightly different walks each time. On my first trip, I parked on the road and walked to a parking area that seemed more official. It wasn't until after my second trip that I realized I probably should have parked at the spot I hiked to the day before.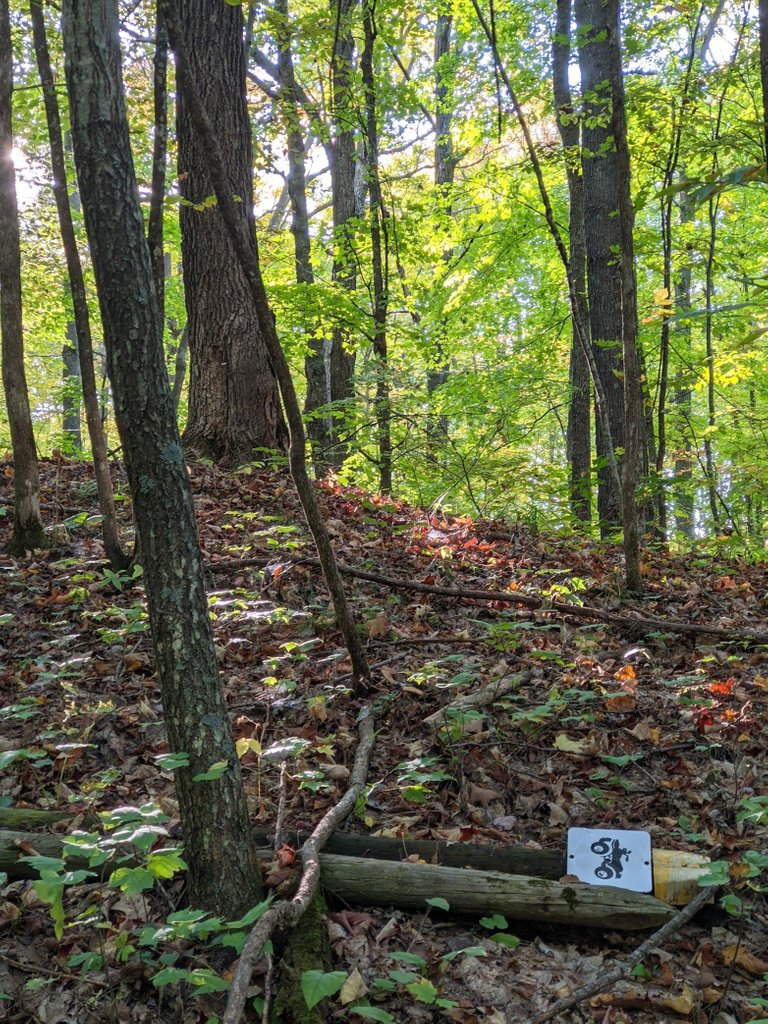 I saw this and wondered why the sign was knocked over and where it was. The trail isn't supposed to have ATVs on it, and it was up in the woods, next to the trail. There is an ATV trail that's further up the trail, but far enough that it didn't make sense that the sign was here. As far as mysteries go, it's not a very surprising one, I suppose.
Ironically, I said I can't get enough of these walks in the title, but I'm not sure I'll be going today. I've been going every day for a while and probably could stand a day to just recuperate. I've got plenty of food, plenty of good views since I'm right next to a lovely lake, four guitars, and no obligations.
Sometimes, I feel like I have to leave the area and go do something, but that's not true. I can just stay right here for a day and enjoy the day.
I've only got two more nights in this cabin and then I'm finally headed back toward home. I still don't know what I'll be doing once I get there, but I'm okay with that.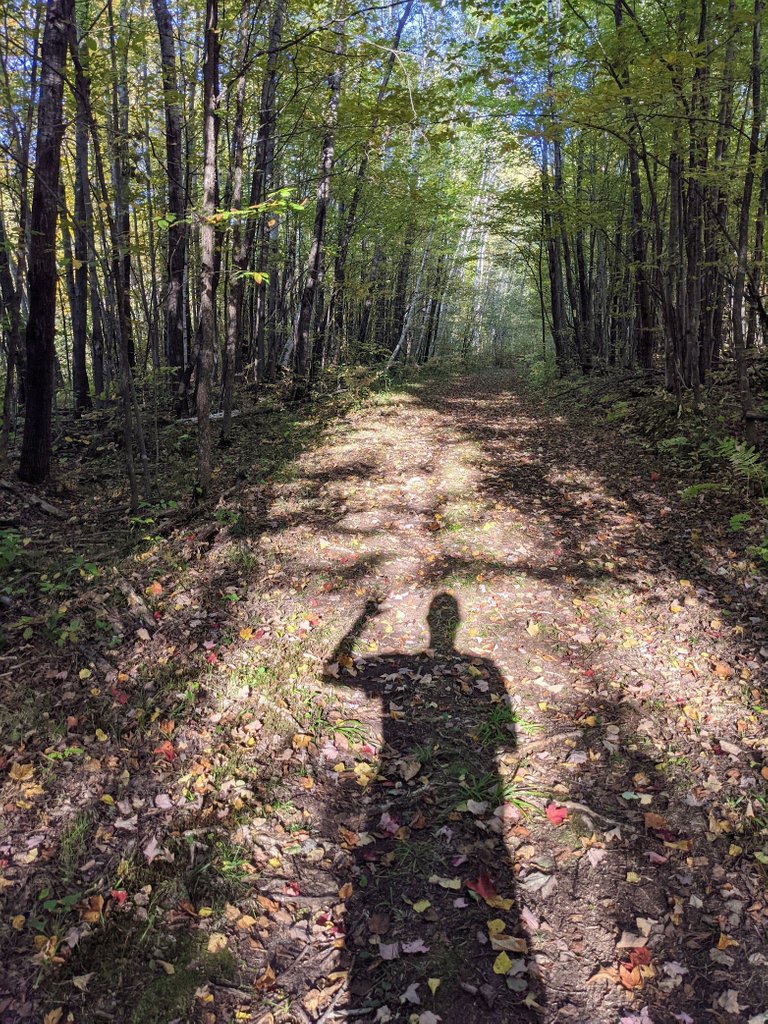 ---
---