I signed up to BLURT but I didn't really.

Someone suggested I should use Blurt because my post was getting downvoted over $100 on hive.blog. I was told that my posts would never be allowed to trend on main Hive due to altleft account affiliates and their supporters that constantly demonstrate their hive power on hive users that they do not agree with etc.
So anyway I went to make an account on blurt.
I decided to join up using blurt tokens, in order to get my blurt tokens I swapped some Hive tokens over on Tribaldex by Hive-Engine into swap.blurt tokens.
So here is where I signed up to Blurt but not really as the sign up page on Blurt just said to transfer 50 Blurt to ecosynthesis so I did that.
I waited for an email for signup confirmation but nothing ever came. So I got some help in blurt discord and was immediately met with a helpful person who was able to fix the problem by creating me a new account with the username I was trying to make one for. 🤔
Now after that brief conversation on discord I started thinking something still isn't right. Then it clicked, that I sent 50 swap.blurt to a hive account called @ecosynthesis from tribaldex Hive-Engine.........🤦‍♂️
Anyway I was going to go see if I could find the hive account and try to contact it somehow.
Well the account did not exist on Hive... 🤣
So I first tried to make an account named @ecosynthesis on ecency however it did not work, then I used 3speak and it worked!
I login to hive keychain and to my surprise there are the 50 swap.blurt tokens there sent from my Hive account..
But there was more than just my coins in there. It seems others have made the same mistake as I did..
So I have now sent those accounts their blurt tokens back to their hive wallet accounts. 👍
Funny thing is I still have no idea how to send blurt coins from my hive wallet into a blurt account, yet I now have a Blurt account... 🧐🤣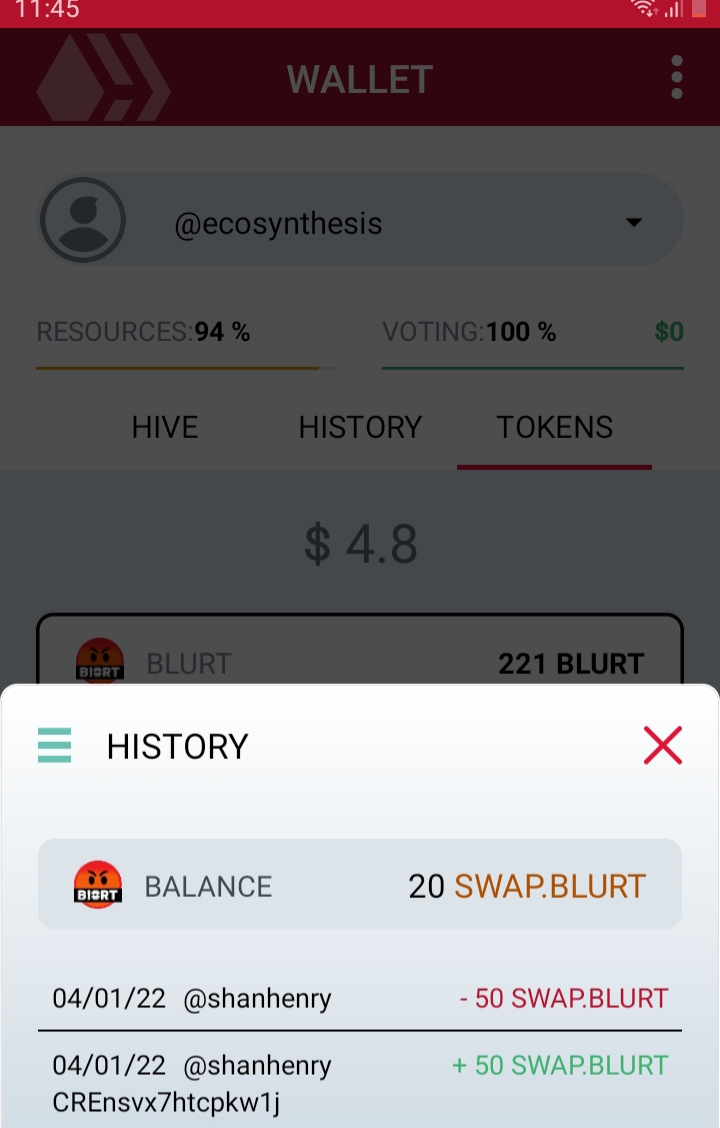 ---
---