The First Day of the New Year and 31 Day Challenge. Are You In?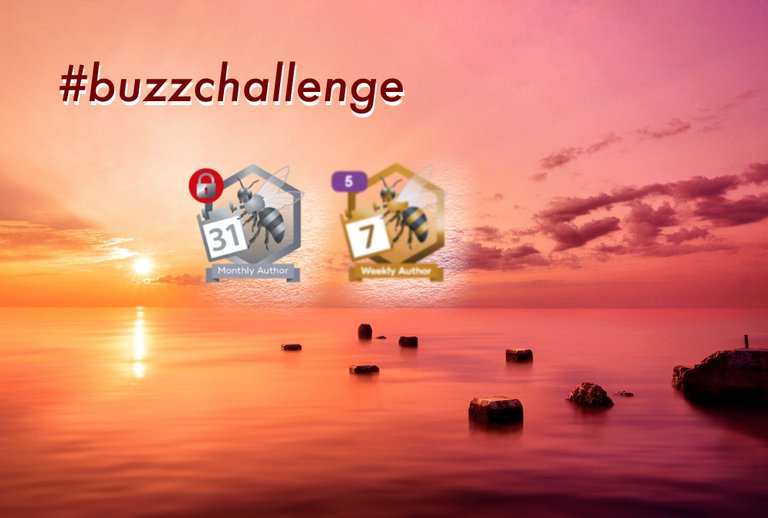 Well, we got through 2021. Living through a global pandemic hasn't been a picnic, although going on picnics is one safe activity.
One thing I have appreciated about the last two years is how it's given me the time to focus on doing things I want to do instead of trying to squeeze time in while I do other things for other people.
Now, that's not a complaint. I chose to do those other things and they did meet my belief in the value and power of community. I also allowed those things to take priority over other things.
In the last two years I have started creating and publishing what is called low content books (LCBs). These are books consumers use like journals, logbooks, colouring books, sketch books, activity books etc. I've learned some new skills along the way and will continue to learn some more as I go.
Creating a Writing Streak
In December I finally broke the on again off again approach to writing that I'd developed. My posts here were intermittent at best for quite some time.
After doing a hard push to get a bunch of books published in November for the Christmas season, I settled into doing more writing in December as I started getting setup for 2022.
This post will be my 27th post in 27 days. That is the longest unbroken chain of writing I've ever done.
But I'm not stopping there.
If you've not already found it, there is a project on Hive called @hivebuzz, their site is here. You don't actually have to do anything to join it other than posting and interacting on Hive. As you earn the badges you'll get a visit from the team and they leave a comment letting you know what you earned.
Two of the badges that you can actually have some control over earning is the Weekly Author and the Monthly Author. There's also a Posts badge for the total posts you've done. If you go after getting the weekly or author one, the posts badge looks after itself along with some others.
Why am I zeroed in on those two?
Well, until I started this streak of writing, I'd only ever earned the Weekly Author badge three times and the Monthly Author badge, never. I want to unlock that Monthly Author badge.
Now, you'd think I just need about three more posts to do that wouldn't you? Nope, there are rules:
A month begins the first of the month and ends the last day of the month (like on calendars), and be aware that HiveBuzz uses UTC time to validate when you published your post! If you miss one post on one day, you will miss this monthly award and you will have to wait for the next month to try to obtain this badge again.
While the rule is not specific, I've assumed that midnight UTC each day is when the next day rolls over for the purposes of this badge.
For some reason I had figured here in Eastern Time I would need to post by 4pm ET each day to meet the deadline. I just went to check that and found nope, by 7pm. Perfect, I set a deadline well ahead of the actual one.
I'm laughing at the number of times in the last 27 days I've watched the clock moving toward 4pm and pushed to get my post done. I need to keep that in mind for the next 31 days.
Here's the challenge.
I want that Monthly Author badge to start off 2022. That means for the next 31 days I need to publish every day before 4pm ET (I know 7pm ET, but what the hell, it's been working).
Who wants to join me and get their author badge?
You may need to scramble to get today's in if you've not already done one. Check your time zone and see where you stand. You'll have to publish before 11:59pm UTC today (Jan.1) to get in on the month one.
I know, I should have posted about this yesterday but I didn't get the bright idea that someone else might want to take part until today. I'm getting old and slow.
There are options
If you miss for the Monthly Author.. That's okay go for the Weekly and then try again in February for the Monthly.
UPDATE: If you are going for the weekly, the week starts on Monday and ends on Sunday.
That is what sparked my 27 day streak, was getting in the habit and getting more weekly badges as I waited for December to finish.
So, like I said… Are you in?
Let's use the tag #buzzchallenge.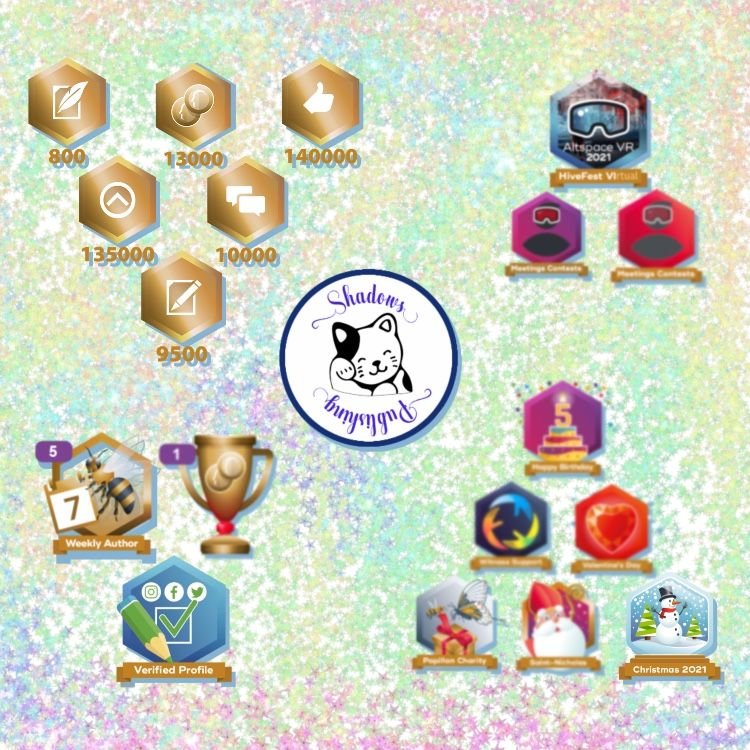 Shadowspub is a writer from Ontario, Canada. She writes on a variety of subjects as she pursues her passion for learning. She also writes on other platforms and enjoys creating books you use like journals, notebooks, coloring books etc.

She created Prompt A Day to share with others. You can subscribe to Prompt A Day to get started.
---
---