PYPT Returns Thursday October 7th at Noon Eastern
Pimp Your Post Thursday live curation show returns to Discord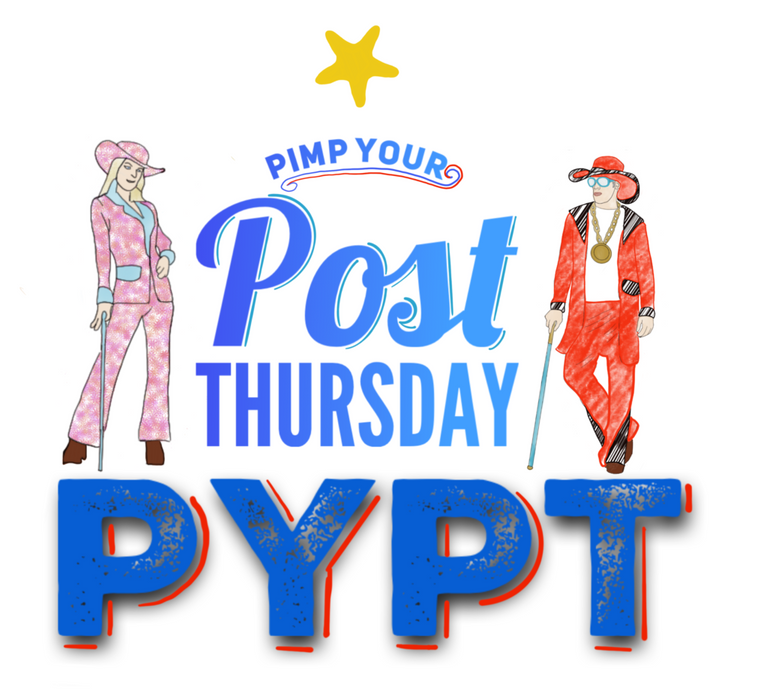 Back in the fall of 2017 I started a voice chat on Discord that became known as Pimp Your Post Thursday or PYPT. It was and still is a show that encourages people to support each others posts. It grew in popularity at times running as long as four hours. I don't expect to run that long.
People got to know each other, friendships formed, connections were made, ideas were launched. It was cool to watch and be part of facilitating community in action. We're all community, some are just more spread out than others. We had content creation as common ground.
Last year I took a break from doing PYPT. At the time I thought it had run its course. I've learned over the last several months that my perception wasn't necessarily true. Many have asked me to bring it back. I've decided it's time to give PYPT new life.
The Basic Format Remains But With a Wider Choice
The basic format of the show remains the same. People present their post on voice while dropping a link into a text channel for others to go and have a look. Supporting each other and getting to know the creators. The original show focused primarily on Steem and then Steem and Hive after the hardfork. This time, it's open to anyone who creates content any where: Hive, Medium, Vocal, their own blog or any of the other sites where people post their content.
Dreemport Discord Will Host PYPT
Previously PYPT ran on The Ramble discord.
@dreemsteem
has agreed to host it on the
Dreemport discord server
. The DreemPort project is currently in the testing stage. It's quite literally a port where you visit, curate some posts and submit your own before returning to your favourite content site or even your own blog.
The basis of DreemPort is very much in line with PYPT. A place to come, share your work and meet others while creating content on your favourite site.

There's not a lot of rules to follow, but there are a few:
The post/article must be in English or have an English version.
The post can be your own or some else's that you'd like to support.
You can present more than one post but you have to wait for a turn on each post. You can't present more than one post at the same time.
If the post is behind a paywall, like on Medium, use your friend link so everyone can have a look.
If possible, leave a comment on the posts to let them know you were there. Comments are an important way of engaging content creators.
What to Expect
It can feel a bit intimidating to participate in a voice based show. Think of it as being in a room of people except you don't have to get dressed, unless you want to. See, how to dress is out of the way really fast. I'm sure that
@dreemsteem
and some others will share how it felt for them the first time. I've seen Dreem talk about it so I mentioned her.
You're only a stranger once. We all know what that's like and are always willing to help. If you've not used voice chat before, it would be a good idea to join early and test your mic setup. You will have to use a setting called 'push to talk'. That keeps your mic muted when you're not talking on air. You then press a button to talk.
People will have to take turns and to make that work smoothly there is an emoji you simply add to the text chat channel when you are ready to get in line. Your name gets added to the queue. This is what the emoji looks like.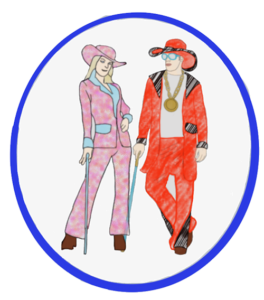 When your name is called, you come onto voice, put the link to your post in the text chat and talk a little bit about your post. It's really pretty easy. You don't have to say a lot, just enough to give people the idea of what the post is about or what you want the reader to learn from reading it. Sort of the elevator pitch but a bit longer than 30 seconds.
While you're talking people will be loading the post to have a look at it. Some will read it right then, some may return later to read and some wont find it of interest. That's okay, we all have our own tastes in content. Sometimes we learn that connecting the author's voice to the content adds interest. Audience members can ask questions, make comment. Sometimes discussions break out.
What If You Really Can't Use Voice?
If you have network issues or you just can't get setup on voice, you can use text to present your post. You still have to wait your turn like everyone else. You must have the text ready to copy/paste into the text channel when your turn is called. I will then read it for you so it gets picked up on the recording. I make no guarantees on properly pronouncing some words, but I'll try.
Here's something you need to keep in mind. If you don't have the text ready to copy/paste, you are best to say so and let someone else go until you have it ready. If you start typing it into the text and expect everyone to wait for you, you'll lose your turn. It's disrespectful to expect everyone to wait for you to type what could be ready.
Come and Join in
I hope to see you join us on Thursdays at noon Eastern time in the
Dreemport Discord
. You're welcome to drop in and just listen as well.

Shadowspub is a writer from Ontario, Canada. She writes on a variety of subjects as she pursues her passion for learning. She also writes on other platforms and enjoys creating books you use like journals, notebooks, coloring books etc.

She created Prompt A Day to share with others. You can subscribe to Prompt A Day to get started. You choose between the Daily Edition or the Mon/Thurs Edition
---
---