Market Friday- Ang Lechon Manok ni Sr. Pedro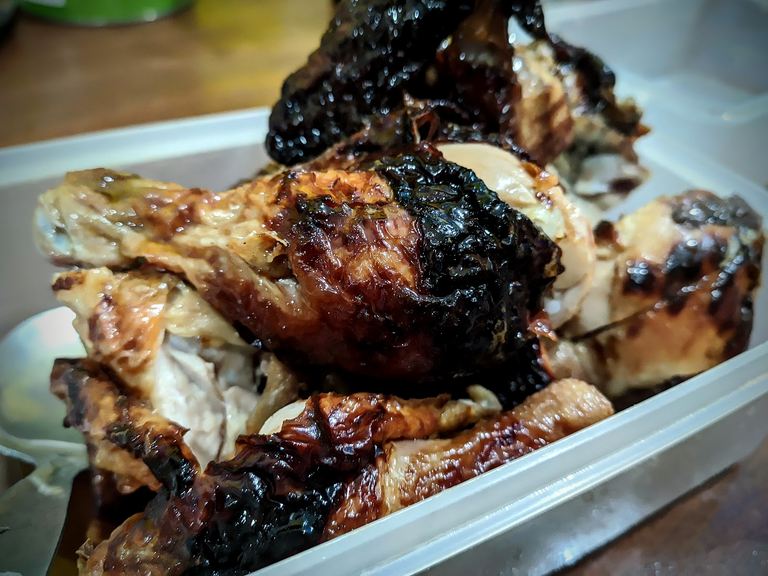 ---
Ang Lechon Manok ni Sr. Pedro
---
Here's my entry for Market Friday by @dswigle. Before going to my girlfriend's place, she asked me if I could buy chicken for our dinner. I was supposed to go to Baliwag but when I went there, it was closed. So I saw this place which was beside and decided to get the chicken from here. In their description it says No. 1 in Visayas and Mindanao, I wonder how true this is. I haven't tasted the chicken from here yet, so I was also curious. This was just a small place and if you look at the photo closely you could see their plastic barrier.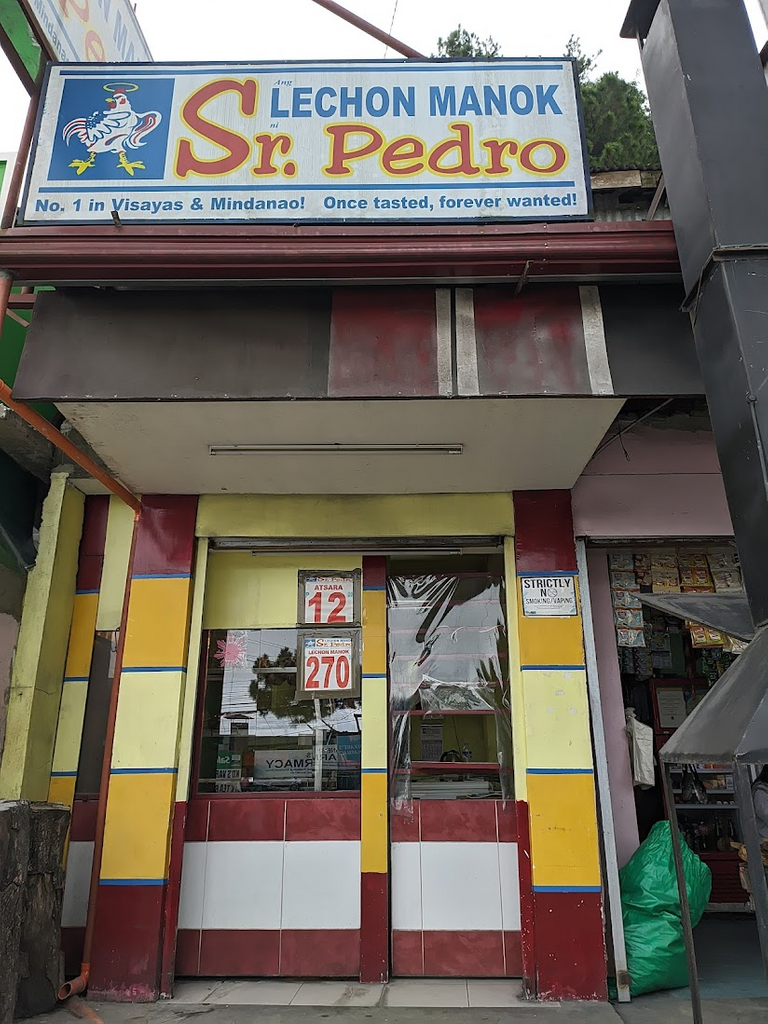 They were only serving 2 items and it's their Lechon manok and their Atchara/ Papaya Relish. You could actually watch them prepare the chicken. Nothing beats fresh chicken.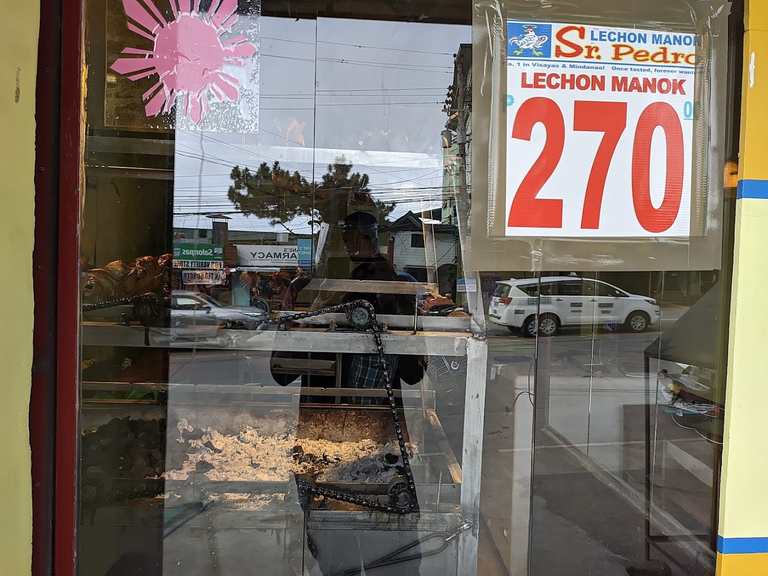 I asked the person in charge to cut it up so we don't have to do it at her place. The chicken was wrapped inside this plastic bag.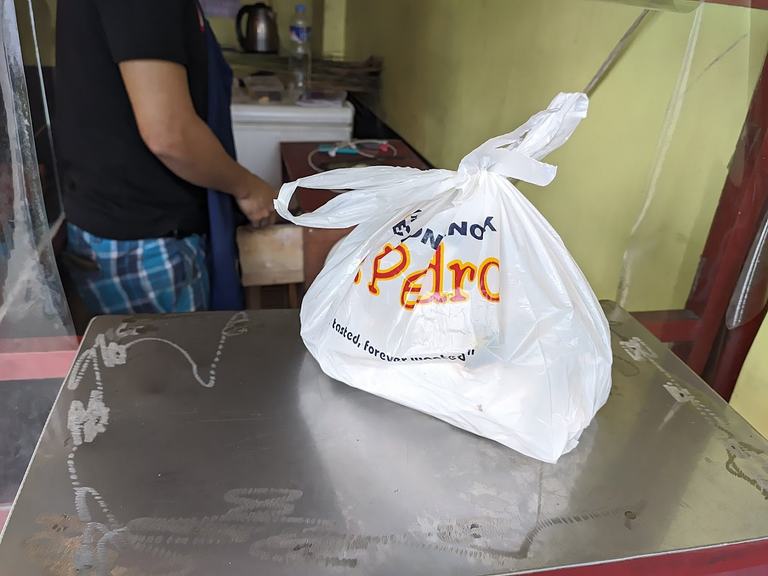 This was the chicken, we had to heat it for dinner. I usually eat the white meat of the chicken because that's what my girlfriend doesn't like so that is usually my basis on comparing it with the other lechon manok joints located here in Baguio. It was actually flavorful, and it wasn't that dry which were huge points for me. Because I have tasted chicken where their white meat and was dry as a desert haha. It also came with soy sauce. Overall, it actually good and the chicken is actually cheaper compared to the other famous joints here. It costs 270 Php or that's around 5.32 USD. To be honest I still prefer the chicken of Baliwag.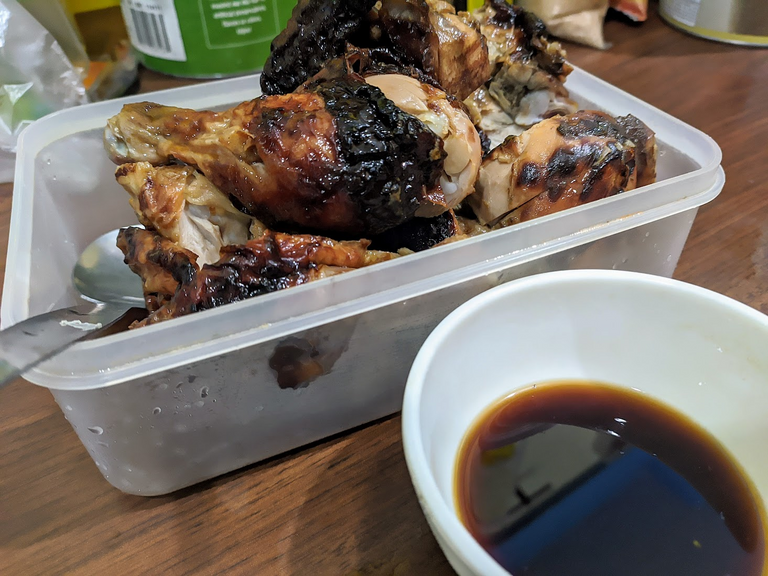 I just had to insert this guy who usually sits and looks at us while we are usually eating looking for some attention hehe. Hope that you guys have a great weekend ahead!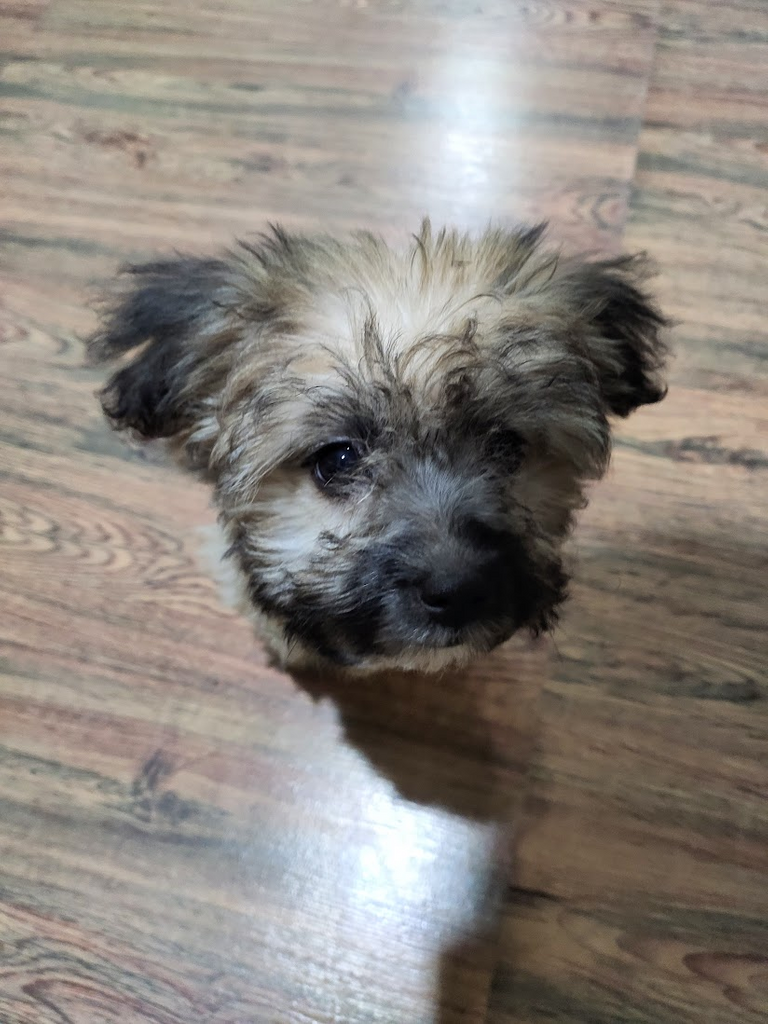 Thanks for reading and Stay safe always!
The photos used in this post are owned by me .


Banner by @justinparke

EARN BITCOIN CASH BY CREATING AN ACCOUNT HERE AND POSTING
---
---