Mang Inasal- Crema De Leche Halo-Halo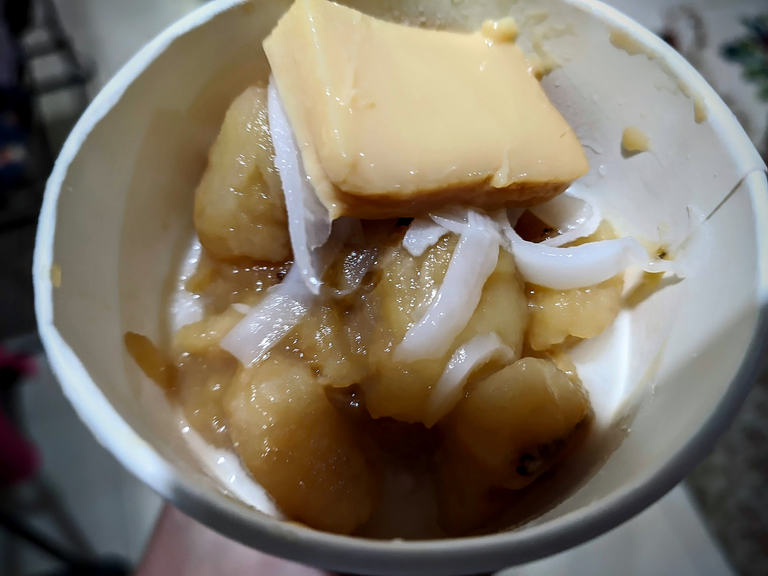 ---
Mang Inasal
Crema De Leche Halo Halo
---
We just came from a trip and it was really hot that day, so me and my other family members decided to pass by Mang Inasal which is located at Legarda, Mount Crest Hotel. Luckily there was parking because the parking slots here are usually packed with a lot of cars.
We went there to get dessert and we ended up getting their Crema de Leche Halo-Halo. Before entering the fast-food joint, You have to log in by either filling up a small piece of paper or logging in using a QR code, this is for the health declaration form. We also had to take our temperature before going inside. They are also strict with rules No Faceshield, No Facemask, NO ENTRY.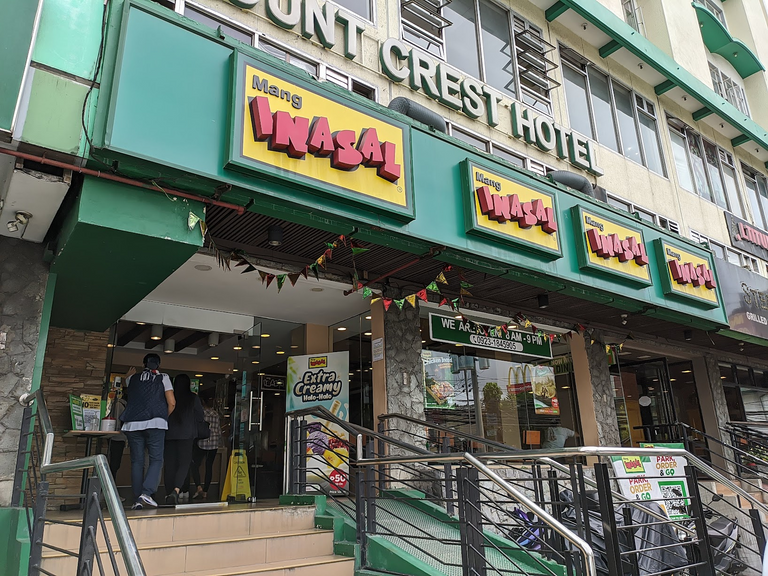 As soon as we entered this was how their counter looked like. They had huge acrylic sheet panels. This joint is actually known for their Chicken Inasal, where you have a choice to get it with unlimited rice. Then people usually eat their meals flooding them with the chicken oil. They have a lot of Filipino dishes, but we were there for their halo-halo. As we ordered we had to place our payment on that small container.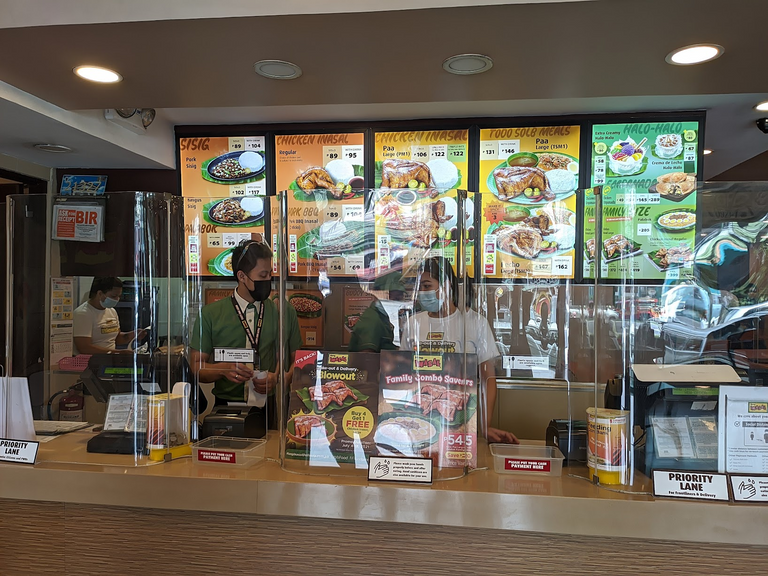 While waiting for the order, I took a photo of their current setup. As you could see most of their tables are for 1 to 2 persons only. You can't sit with a whole group. And there are markings on the floor to guide you with the flow on where to exit.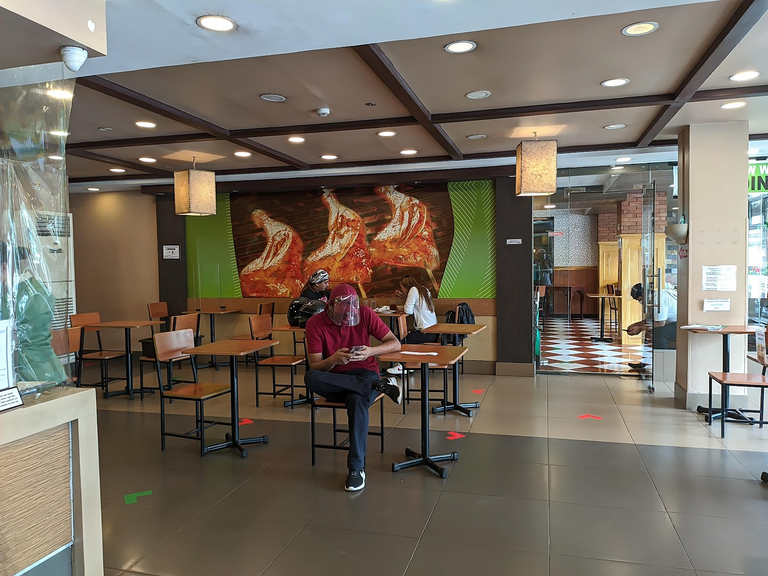 The halo- halo were tightly sealed with scotch tape on the covers and they were placed on a drink carrier. I was really excited to go home and eat it.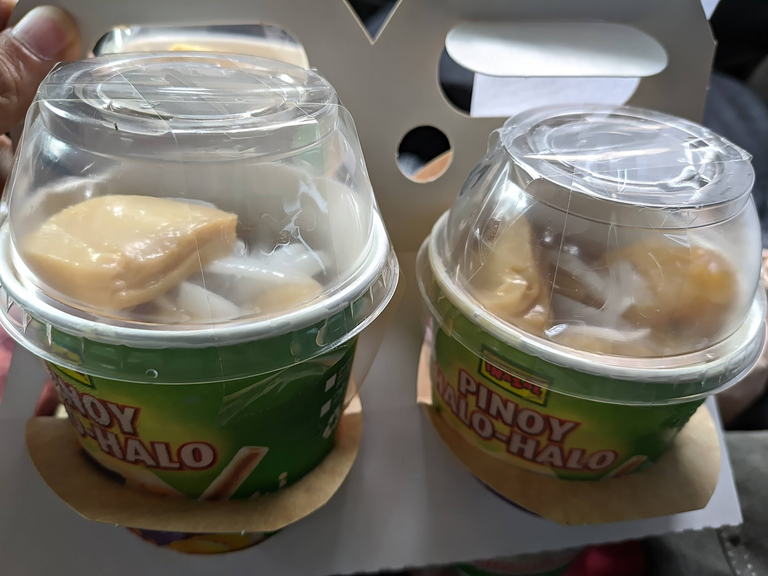 This is how the Crema de Leche Halo-Halo looks like. It had cuts of sweetened Saba bananas, Macapuno, Ice, milk, and my favorite Leche Flan. The creamy milk is the one that made it really delicious to eat. This is also one of the most refreshing desserts to get whenever it's hot.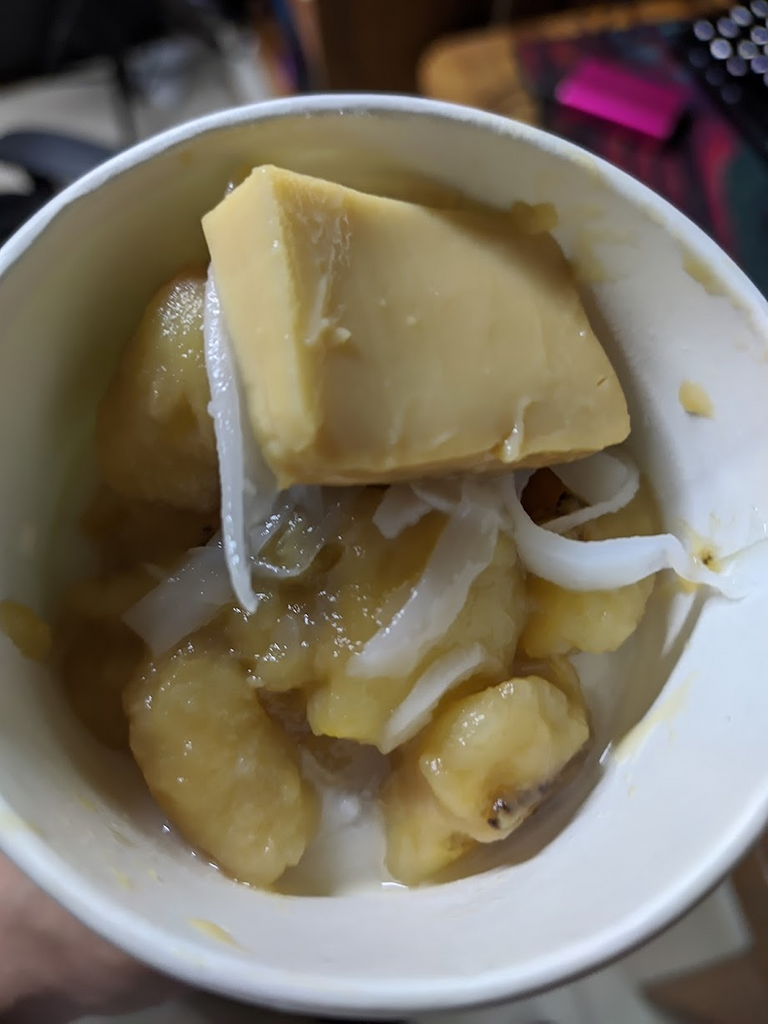 Thanks
@dswigle
for hosting Market Friday
Thanks for reading and Stay safe always!
The photos used in this post are owned by me .

EARN BITCOIN CASH BY CREATING AN ACCOUNT HERE AND POSTING
---
---