Chung Chun Rice Corn Dog- SM City Baguio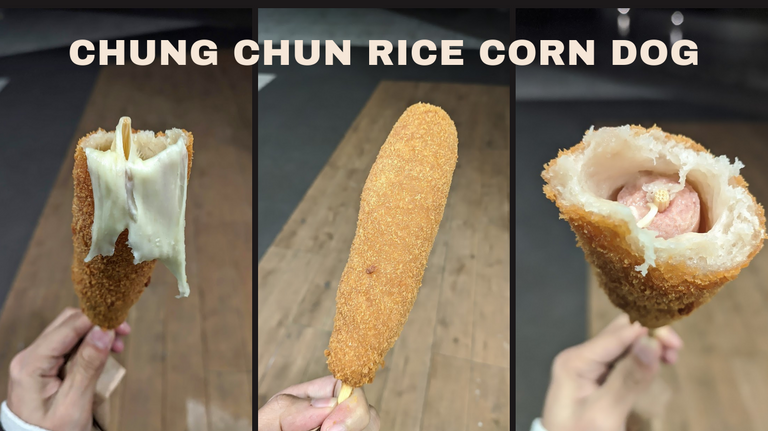 ---
Chung Chun Rice Corn Dog
SM City Baguio
---
We were going around SM City Baguio and me and my brother felt hungry. We asked my sister if we could order using her Food Panda application because there are times where you can get discounts when the item that you get is for pick up. We ordered from this place called Chung Chun Rice Corn Dog. So we ordered something using her app and we just had to wait a few minutes before getting it.
Location
This place is located on the third floor, in front of one of the cinemas, as you could see before you enter, you have to take your temperature and disinfect it. There were tables available there for dining in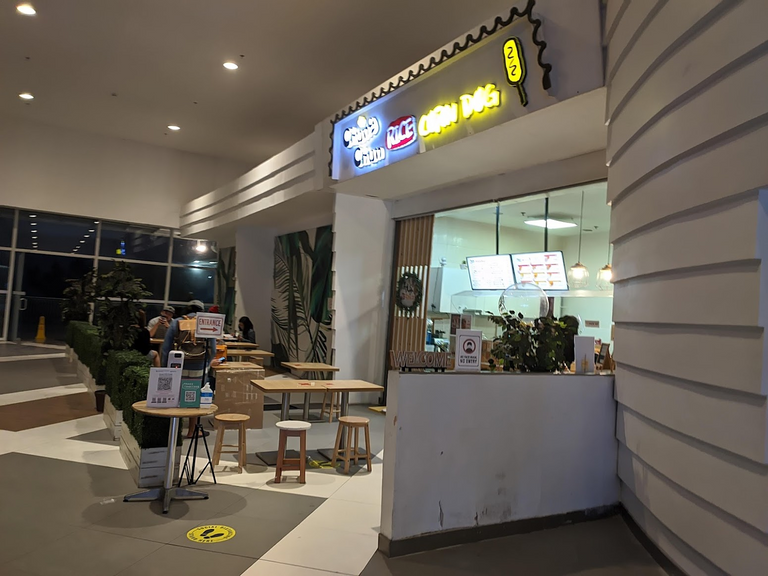 The Menu
I just took a screenshot of the different flavors of their rice corn dog that are available on this joint. But they also serve Buckets, Sotteok- Sotteok(Grilled sausages), Mozza Cheese Ball, Cheddar Cheese Ball, Tteok- Bokki, coffee, milk tea, latte, shakes, ice tea, and ade.


Experience
I ordered Mozzarella and my brother ordered the Cheddar Cheese. They came in brown paper bags. Me and my brother just decided to go to the terrace to eat our food because there were not many people there.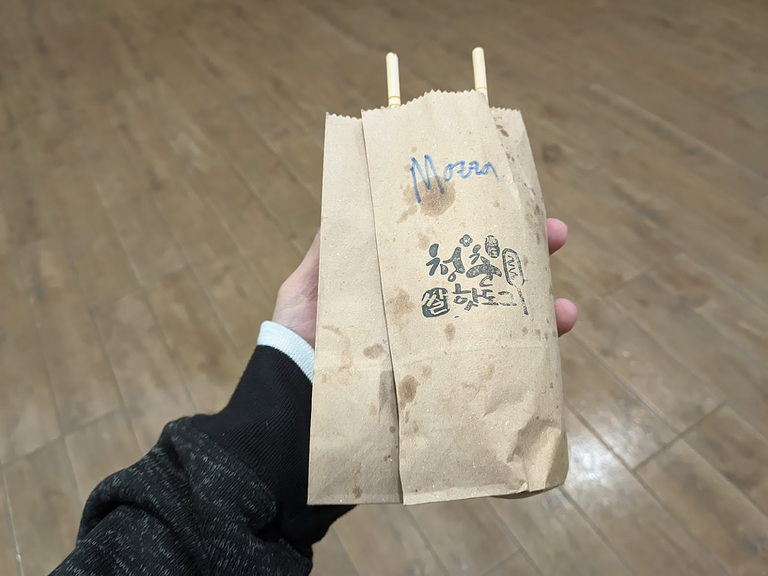 As soon as I pulled it out from the bag, I started salivating. So after taking a photo I took a bite.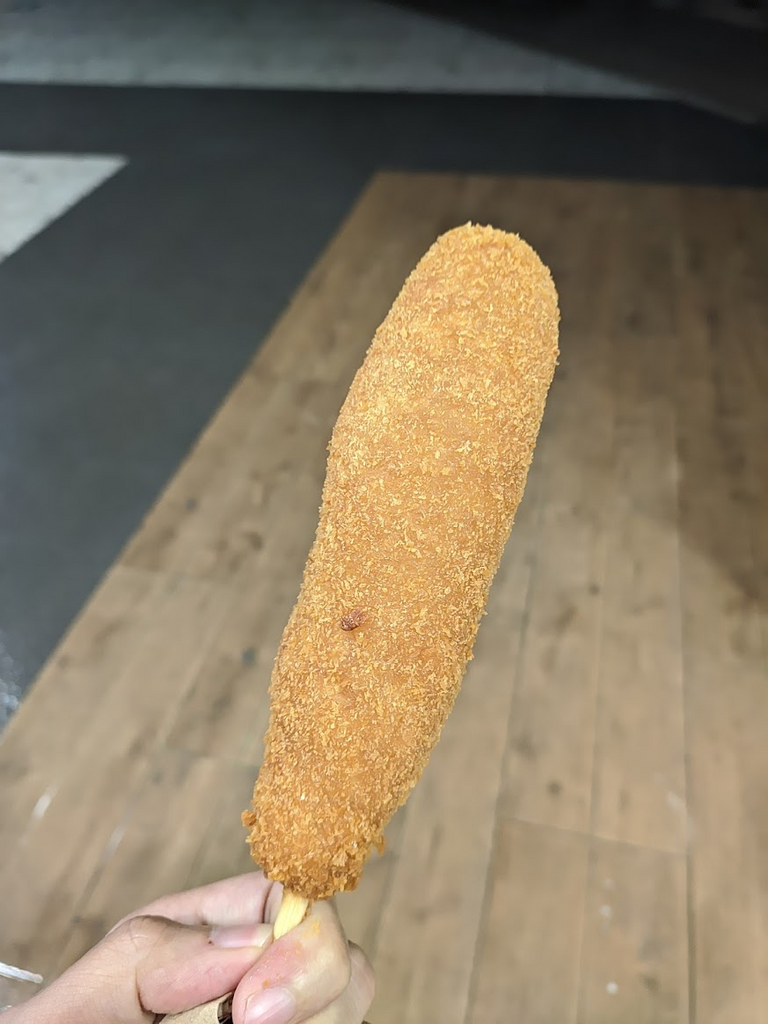 As I bit it, the mozzarella started stretching out making a really great cheese pull. I just love the taste of the breading of the corn dog because it's really unique. It's really crispy on the outside and chewy on the inside. It really complimented it well.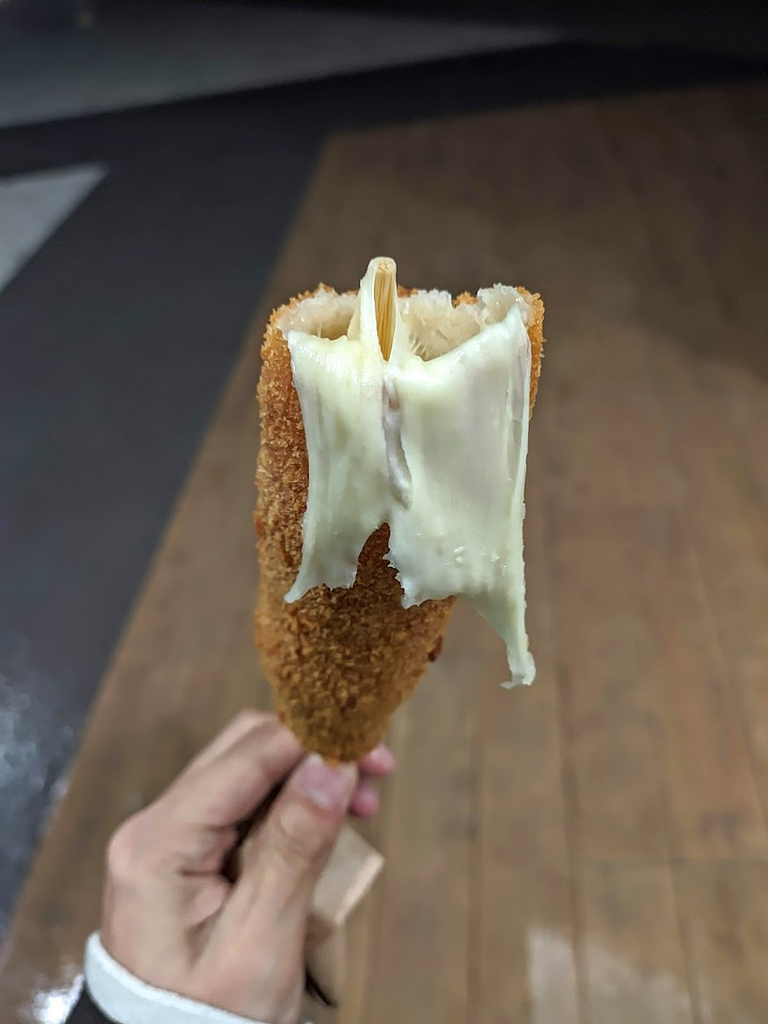 To be honest, I was wondering where the hot dog was during my first bite, and when I finished the cheese, the hotdog was below it. I really thought that it would be a whole hot dog wherein it would be surrounded by the cheese. But Overall, I really loved this snack. The breading made it a really different experience comparing it to a normal corn dog.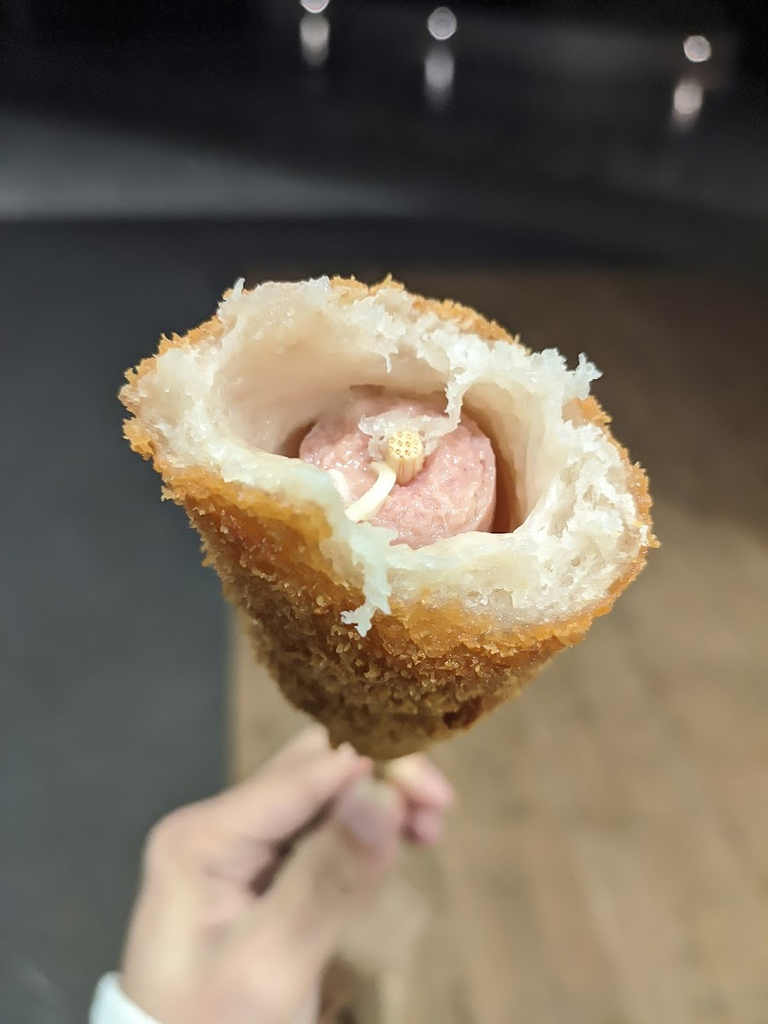 Thanks for reading and Stay safe always!
The photos used in this post are owned by me .


Banner by @justinparke

EARN BITCOIN CASH BY CREATING AN ACCOUNT HERE AND POSTING
---
---