Banh Mi Kitchen- Baguio City Philippines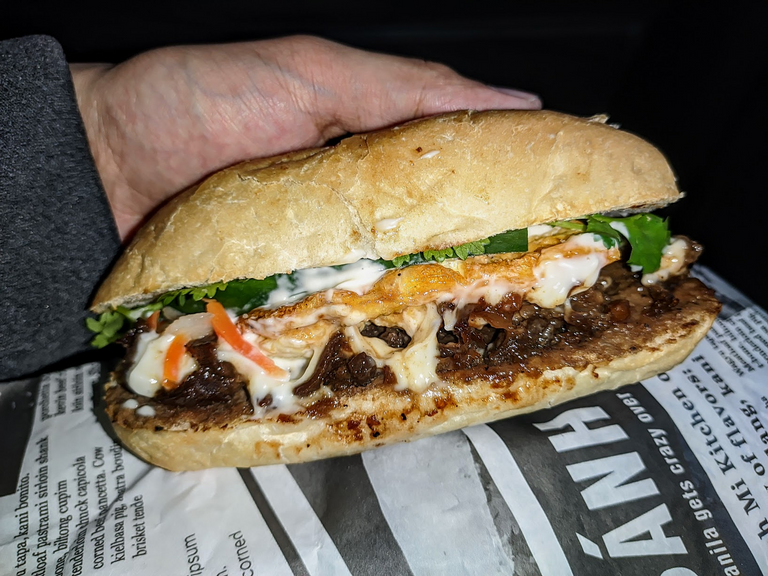 ---
Banh Mi Kitchen
---
We were at SM, which is the biggest mall in our City. We had to do some errands. After doing some errands my sister decided to get a Sandwich for herself. She decided to get a sandwich from a stand called Banh Mi Kitchen. This is located at the Food Court.
I was really curious what a Banh Mi was because I never tasted one yet. A Banh Mi is a thin, crisp baguette with a light, airy feel. It is frequently split lengthwise and stuffed with flavorful ingredients.
As you can see they have acrylic barriers and a bottle of alcohol on the counter, this is the new normal for most of the establishments here.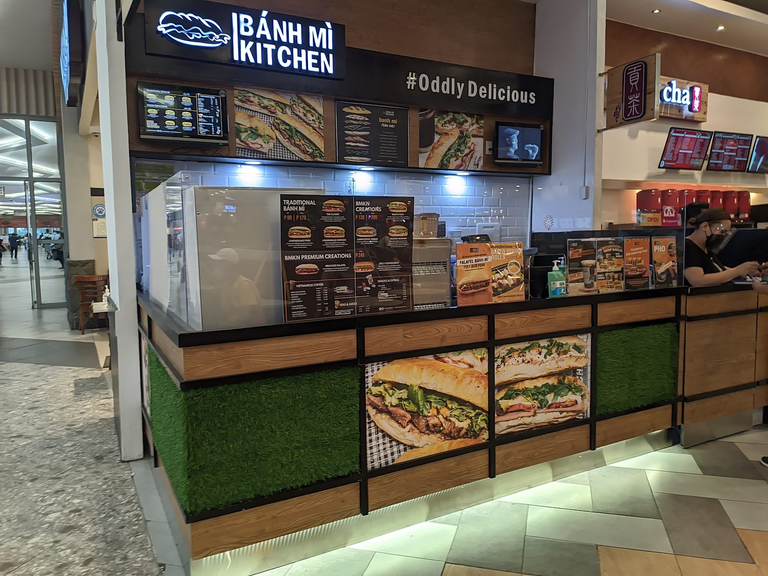 This was their menu. They have 2 different sizes a Junior or a Full. They serve Traditional Banh Mi, which has the flavors, the classic, lemongrass pork, and lemongrass chicken. They Have their BMKN Premium Creation which is a meatless Falafel ad lastly their BMKN Creations which are Wagyu Tapa, Samgyupsal Kmichi, Protein monster, and Spicy Lechon Belly. You could also put add ons but it's kinda pricey. They also serve Vietnamese Coffee.
My sister order a Jr Wagyu Tapa Banh Mi and to make the deal cheaper, she asked my mom to get it for her because my mom could use her senior card to get a discount.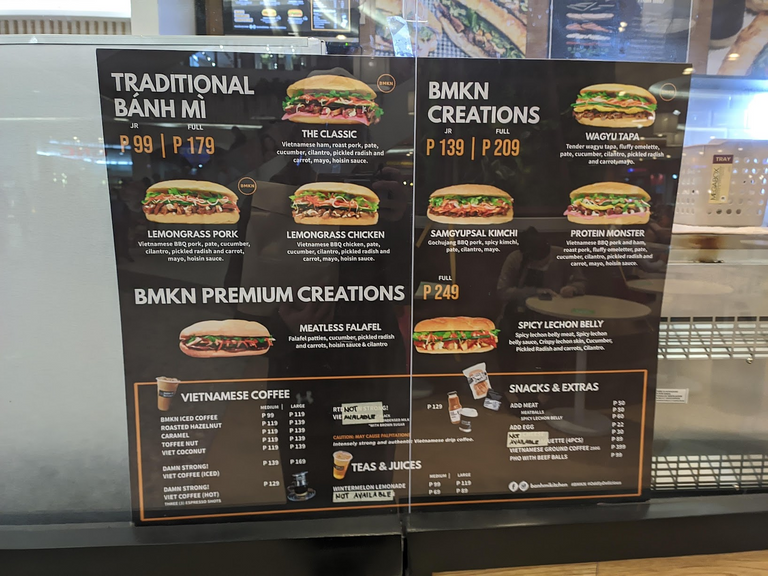 This was how they wrapped the sandwich, it looked like it was wrapped in a news paper.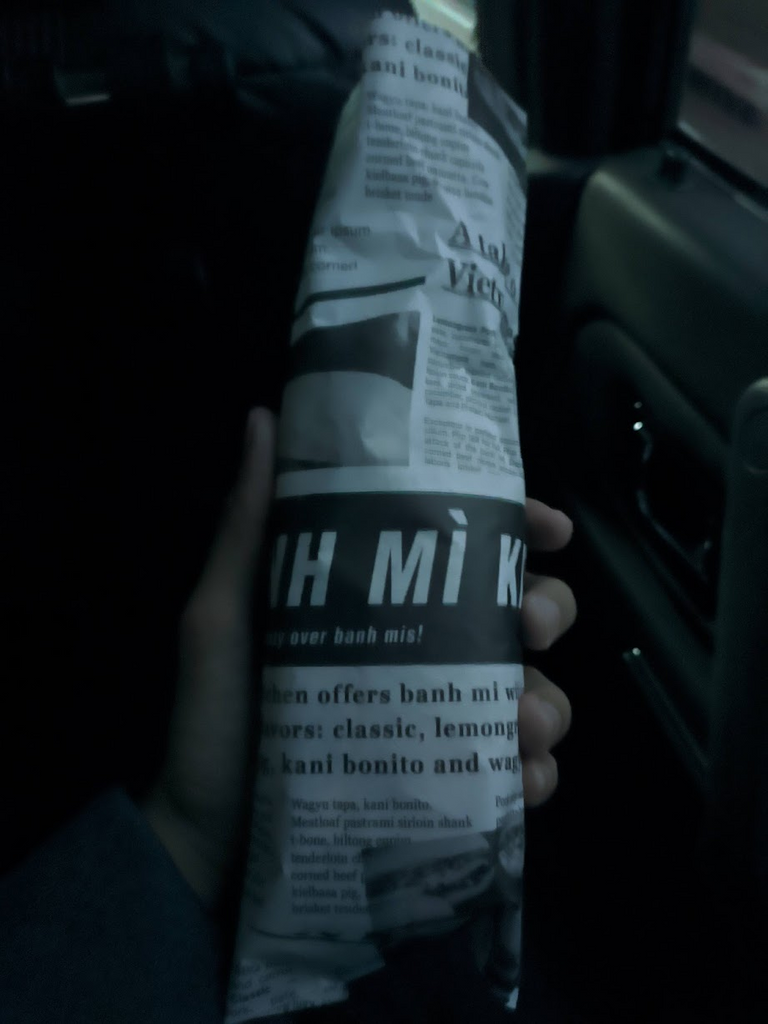 I asked my sister if I could taste it, so I pulled it out of the bag, as soon as I pulled it out it looked really appetizing and it smelt really good. I then took a photo of it, I had to use the flash because it was dark inside our car.
I took a bite and it tasted really delicious, the meat was really tender and everything was so flavorful. I enjoyed tasting it. The only downside that I can think about this place, it is kinda expensive haha.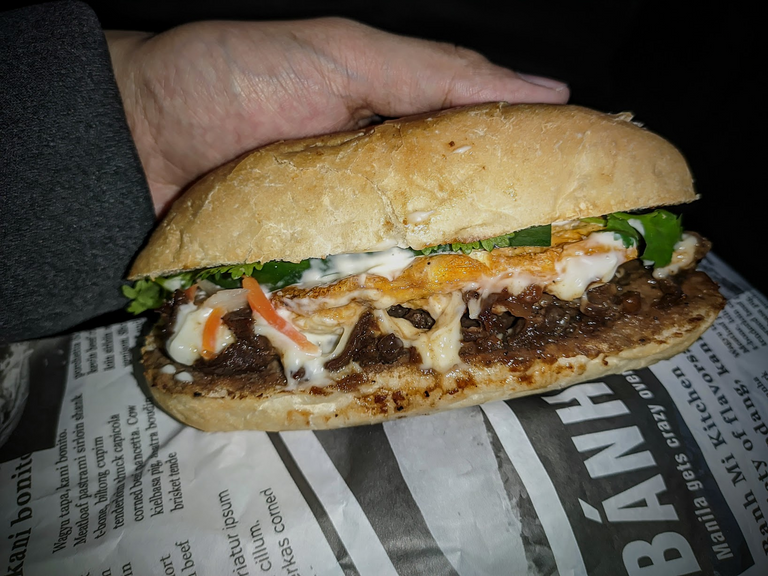 Thanks for reading and Stay safe always!
The photos used in this post are owned by me .

EARN BITCOIN CASH BY CREATING AN ACCOUNT HERE AND POSTING
---
---