Refurbishing of our House Cracked Floor
Welcome to my Home, I hope your day has been good, welcome to a new week, it shall be a fruitful one for us all.
Today I would like to share how mine day went today.
Due to the nature of mine work ( I am Bricklayer/Building Engineer) I am harldy at home, so today I was at home and I decided to do some refurbishing work on the floor of the surrounding of the house.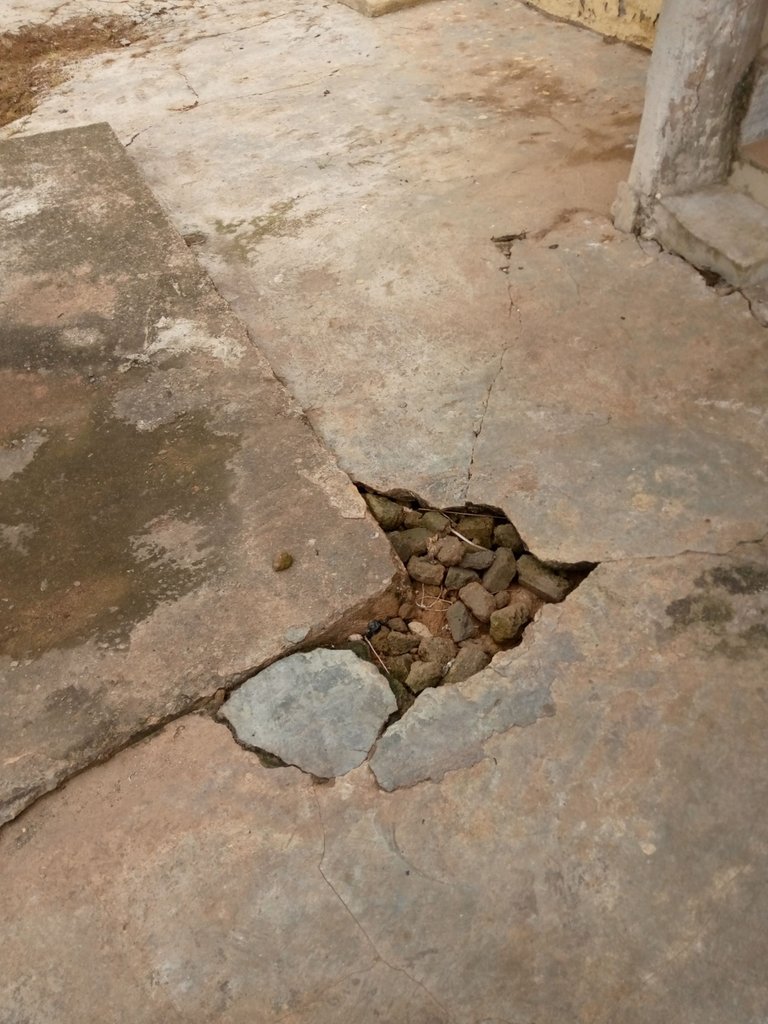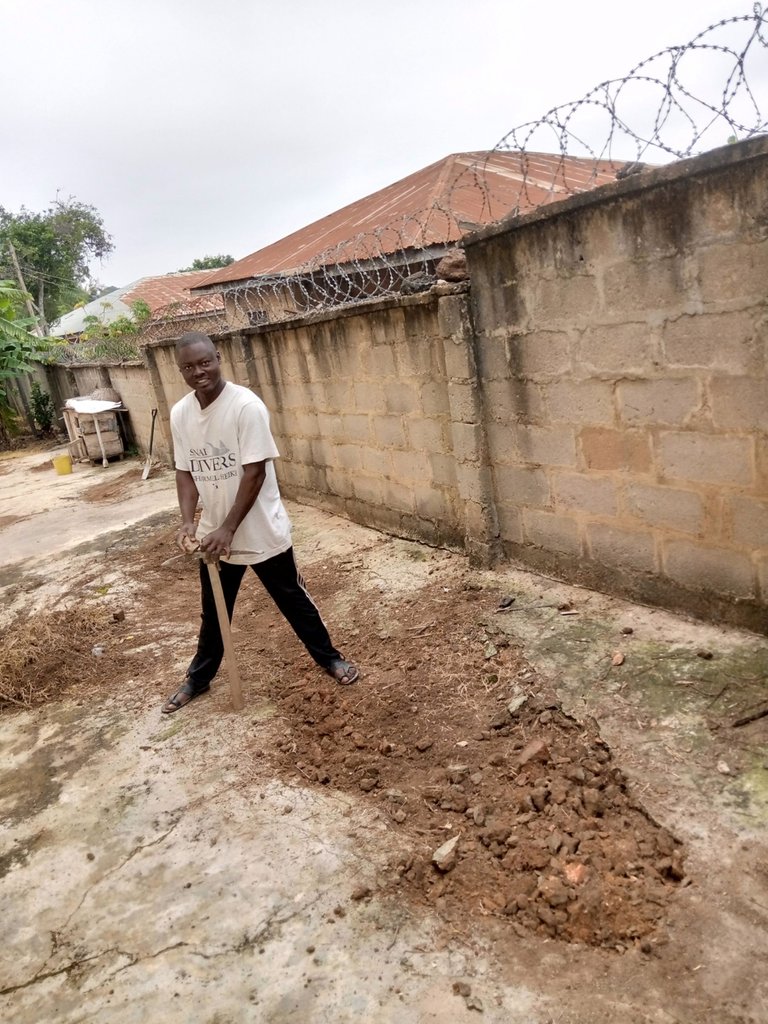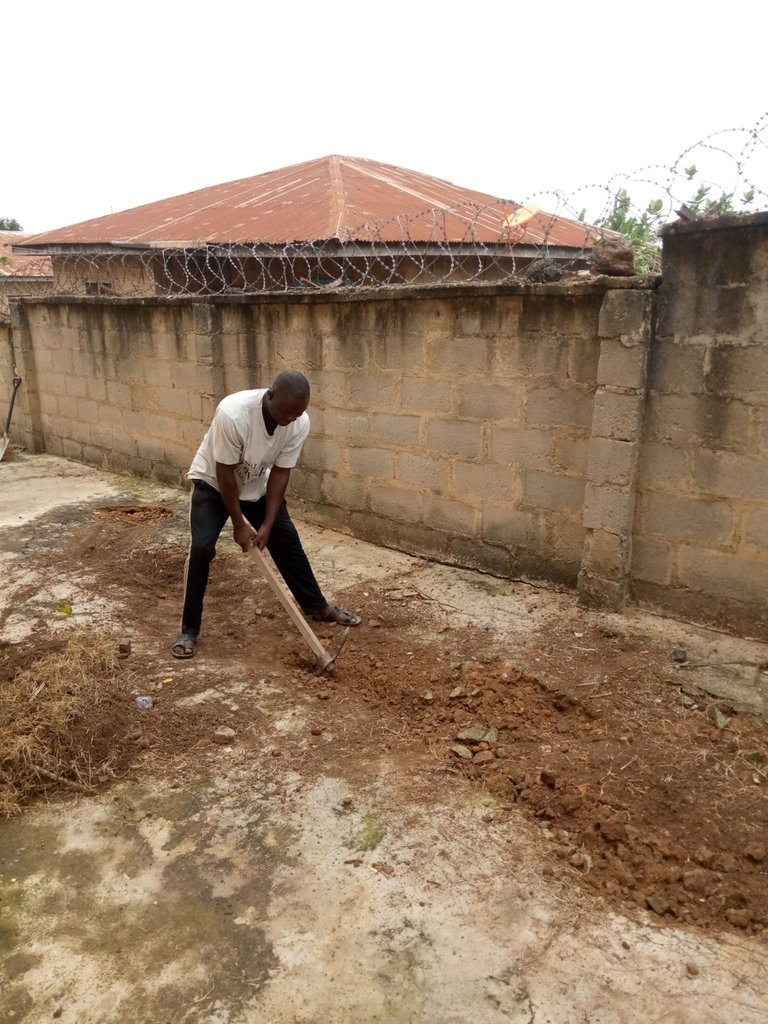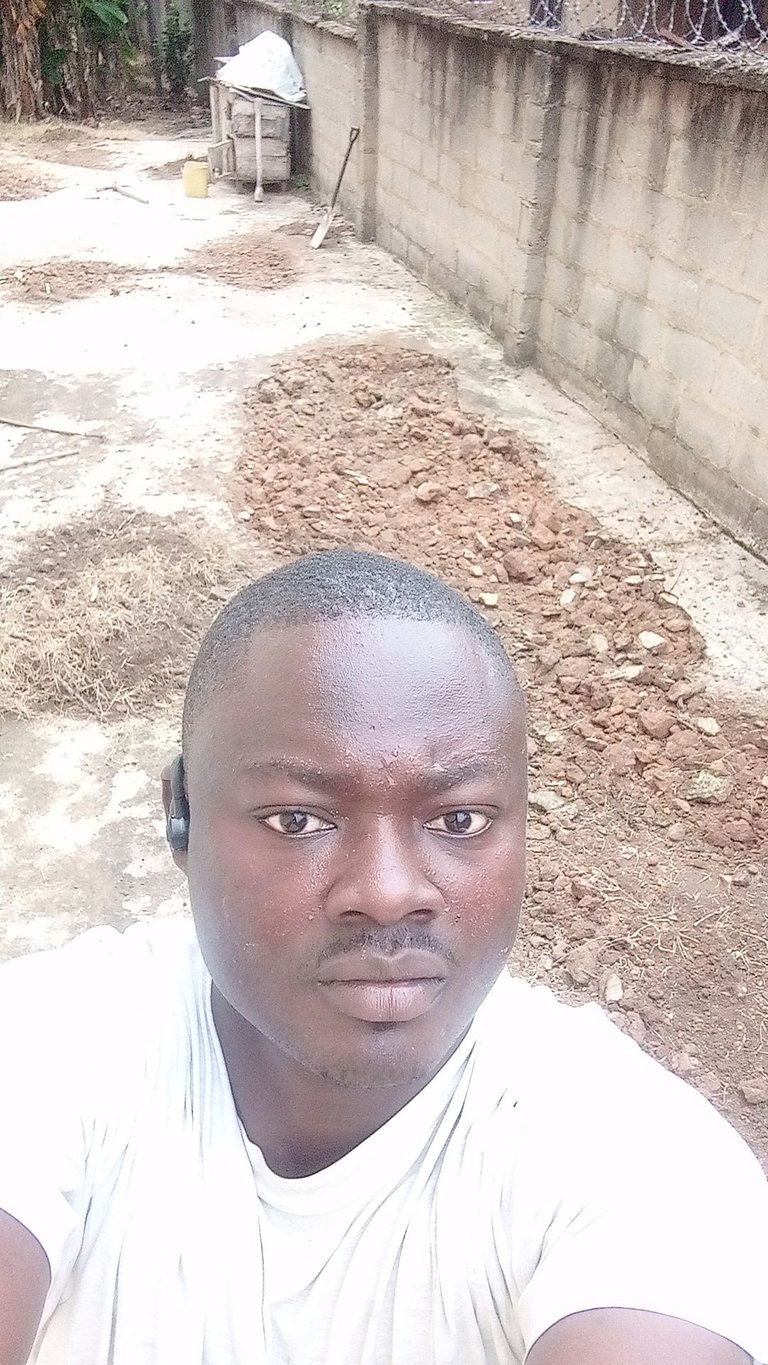 To do this I had the help of one of mine apprentice and mine beautiful daughter tag along too. The floor of the undeveloped surrounding land has cracks and some has even sunk-in, this is due to the heavy rain fall and lack of proper drainage by the contractor mine dad sublet the building work to years ago while I was still a child.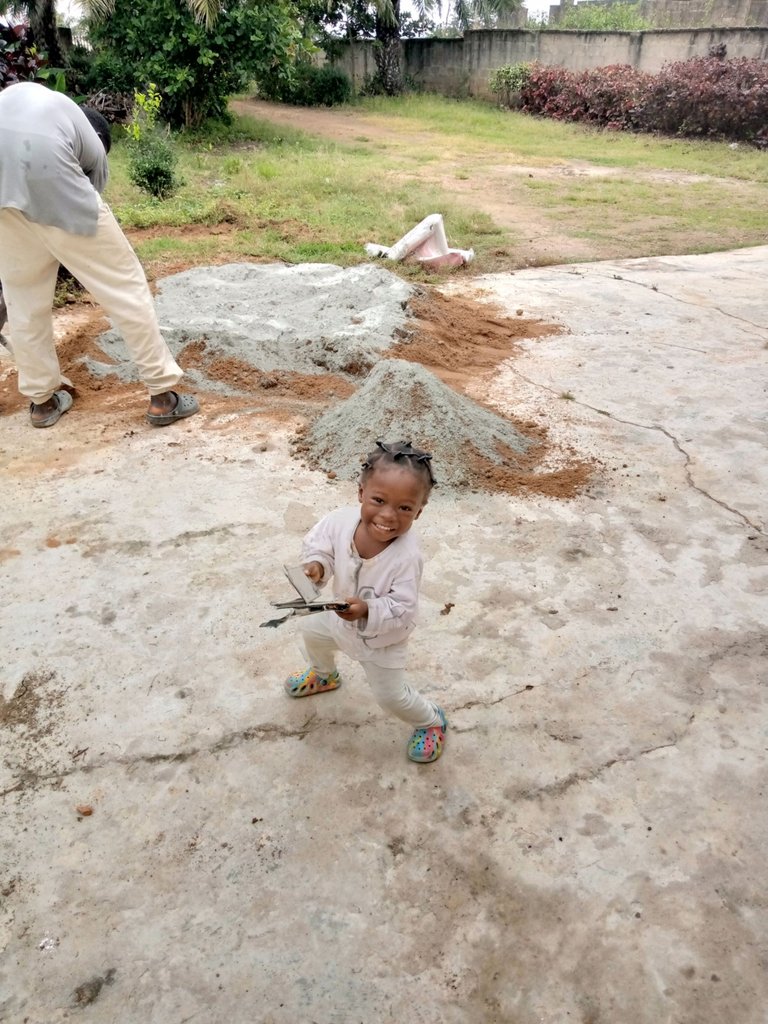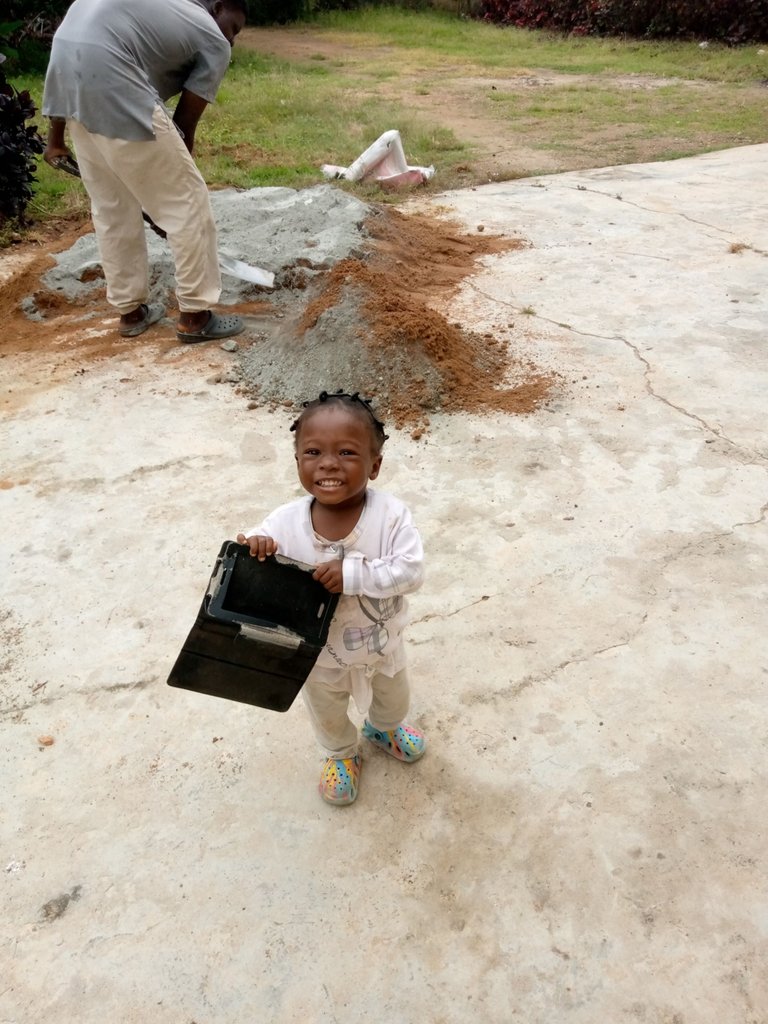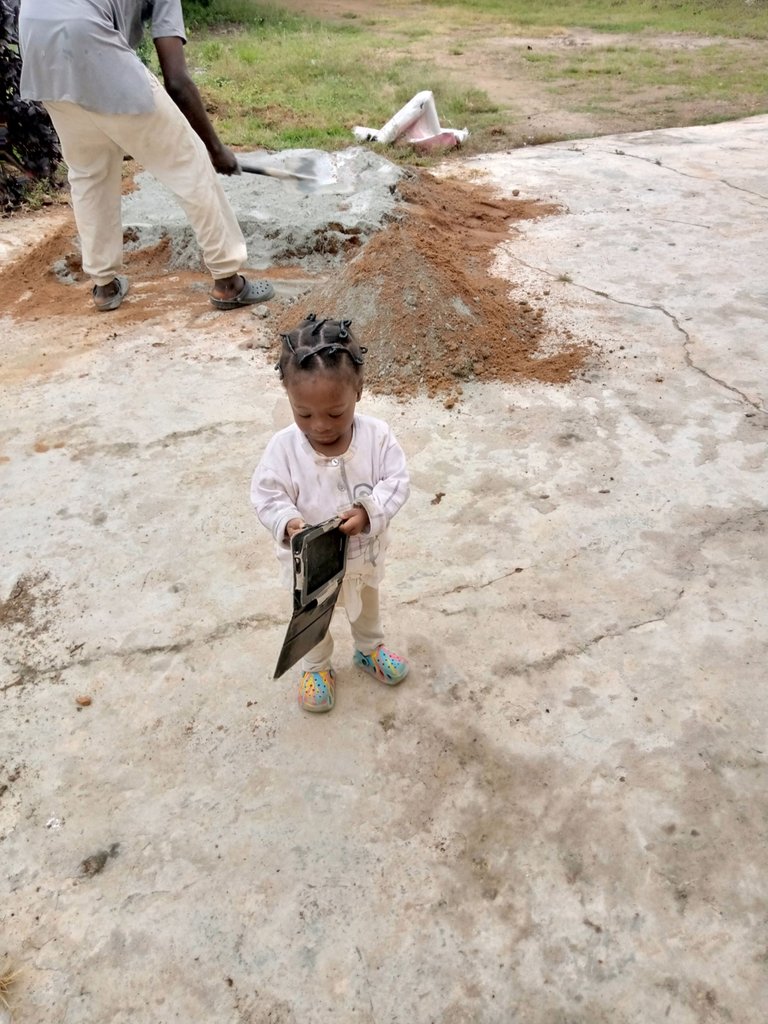 So in order to rectify the cracked floor, I dig the crack joints with the use of a Digger and shove off the back particles, then wet the area wet, there after I instructed mine apprentice to mix up a proportion of Sharp-Sand, Gravel, Cement with Water to form the concrete paste that will be used.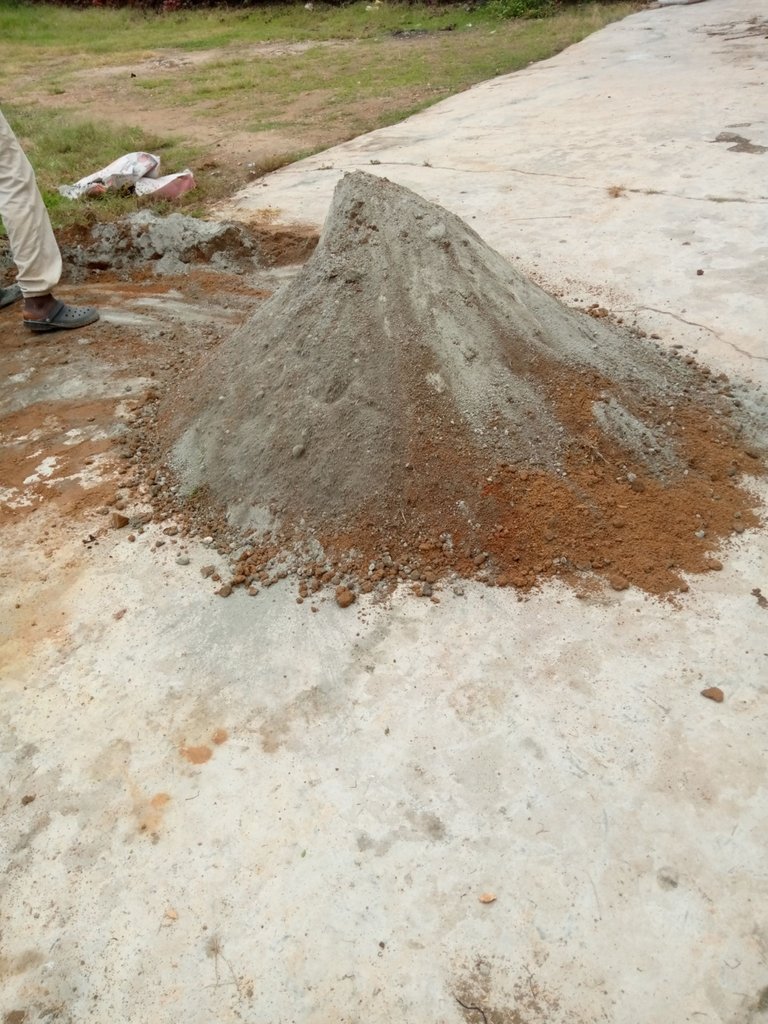 The concrete from the mixture above is poured into the cracks that has been expanded for mending, with use of of mine Hand Trowel, I spread it evenly and also apply cement on the concrete to make it stronger and gives it smooth surface.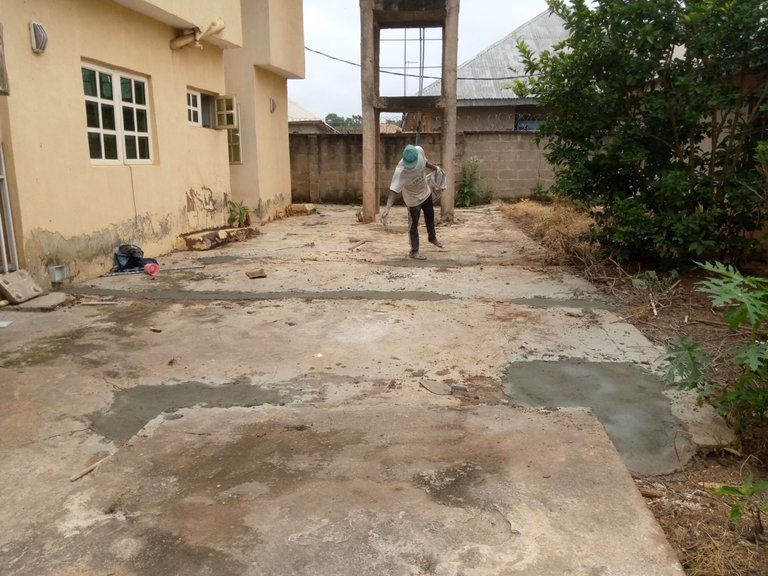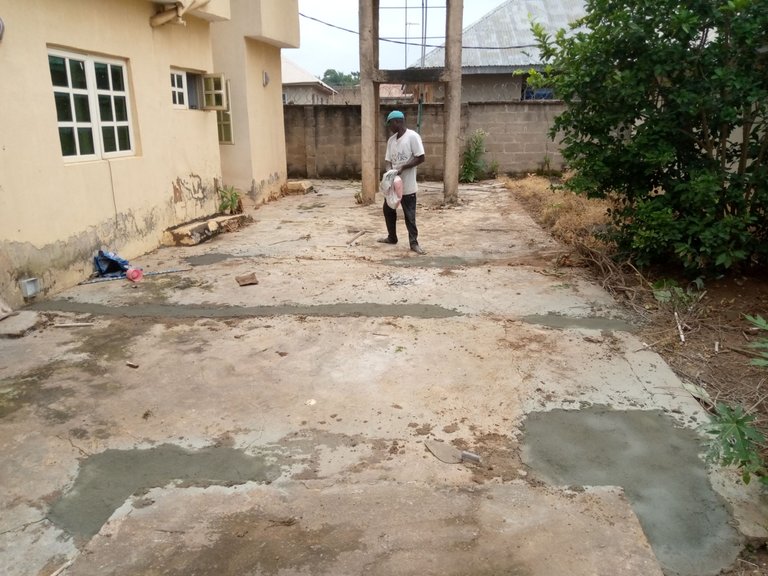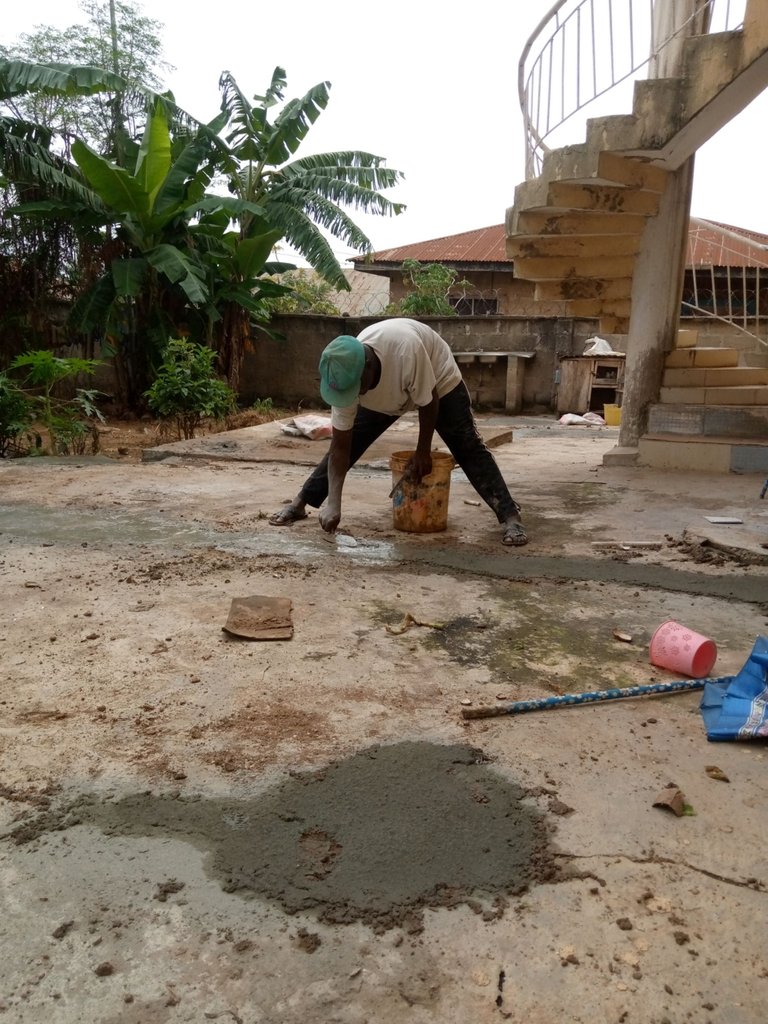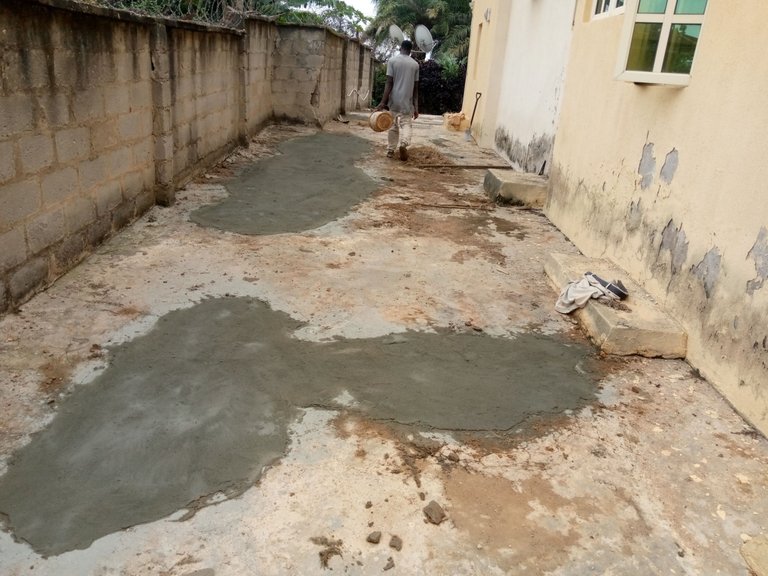 Through the above work today I was able to put mine skill and expertise to use for mine family and also cutting cost of what would have been incurred by giving the work to an external party. I also had a fun time with mine wife and child. It has really been a funfilled day though I am was so so tired by the time we rounded up in the evening.
That's all about how mine day went for today, I hope you learn something here and put some to practice as you do somethings for yourself while saving cost instead of paying someone else to do it for you, thanks for staying with me thus far, have a pleasant night rest.
---
---