First time visiting a Cafe Rouge after 10 years in the UK
Read this post on TravelFeed.io for the best experience
---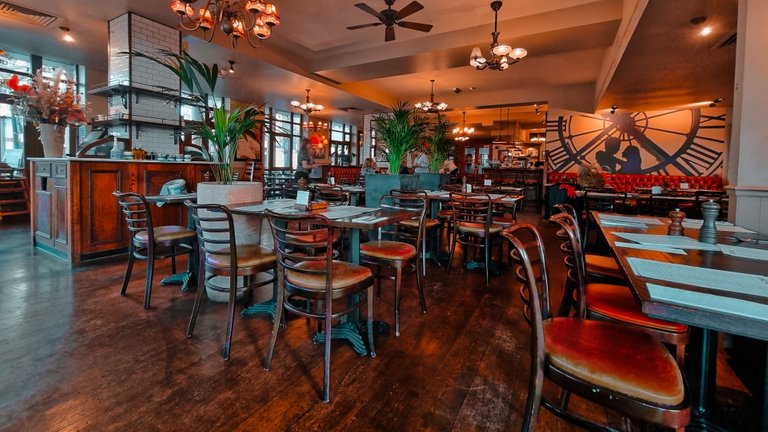 ---
More Italian than French
I feel like this place is a French inspired place, or at least I that's what I thought for 10 years. This is a chain company restaurant and you can see it all over London.
Maybe the reason I have never visit this before is also because I have always had the idea that was more a of fancy place, so because I don't feel like I was in the same crowd I never got curious enough to go to this place.
But since now I am trying to find new and interesting places I thought it was time to try and give it a go. 
The first thing I can say about it is that I felt more of an Italian restaurant vibes than French ones. There are many chains of Italian restaurants in the UK and when I've entered Cafe Rouge I did got exactly the same vibes.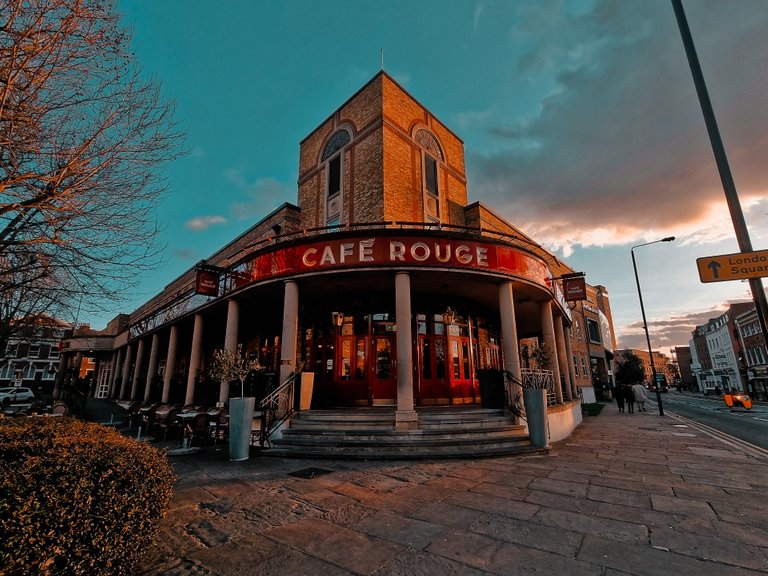 Great location and nice sitting outside for sunny days
By looking at the menu, my idea of that this is just a very random and generic restaurant haven't changed. Other than the fact they offer steaks, I got a very Italian, main stream European restaurant. My whole idea of what it would be a French restaurant was not this one.
But in all honesty I have never visited France before so I might be wrong. If you are French or ever visited France let me know if I am wrong and tell me if you get French vibes from this menu and place. Specially if you have visited Cafe Rouge in the UK.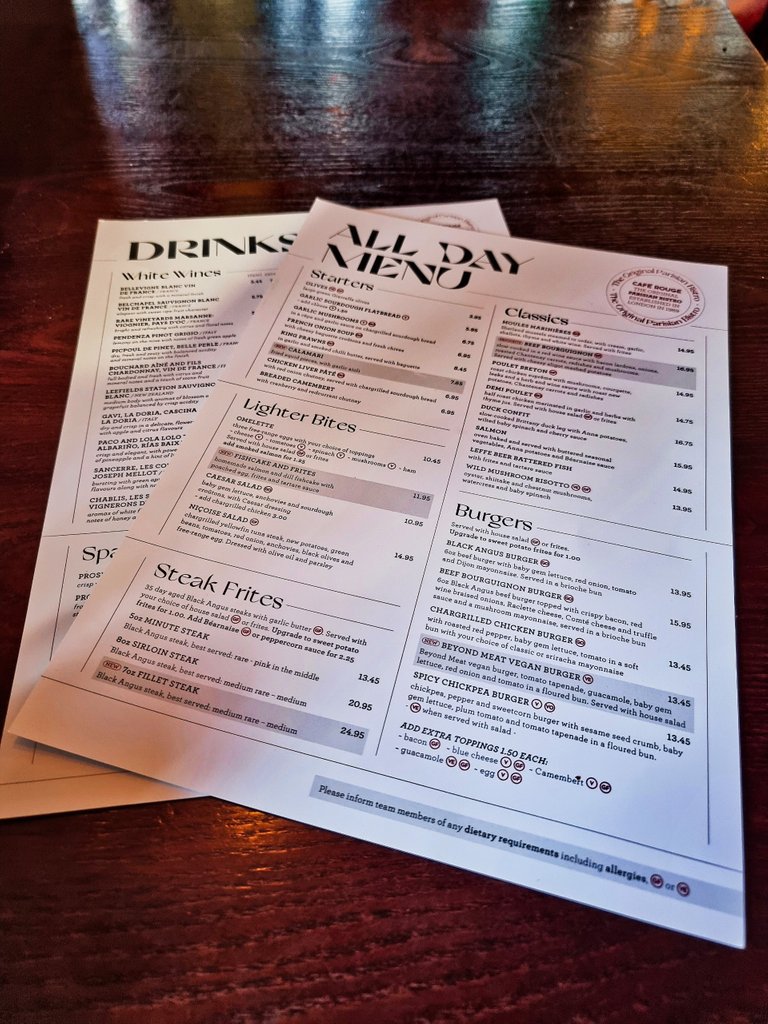 Large Menu with a lot of options
I have to say that this specific place that I have visited looked good and it was a very large restaurant. It was nice and very open, had a cosy feeling to it and the fact that the restaurant was almost separated in section that felt independent from each other, gives you the idea that even if you are in a really big place it is cosy and you don't feel that you are in a big cold hall just getting some food.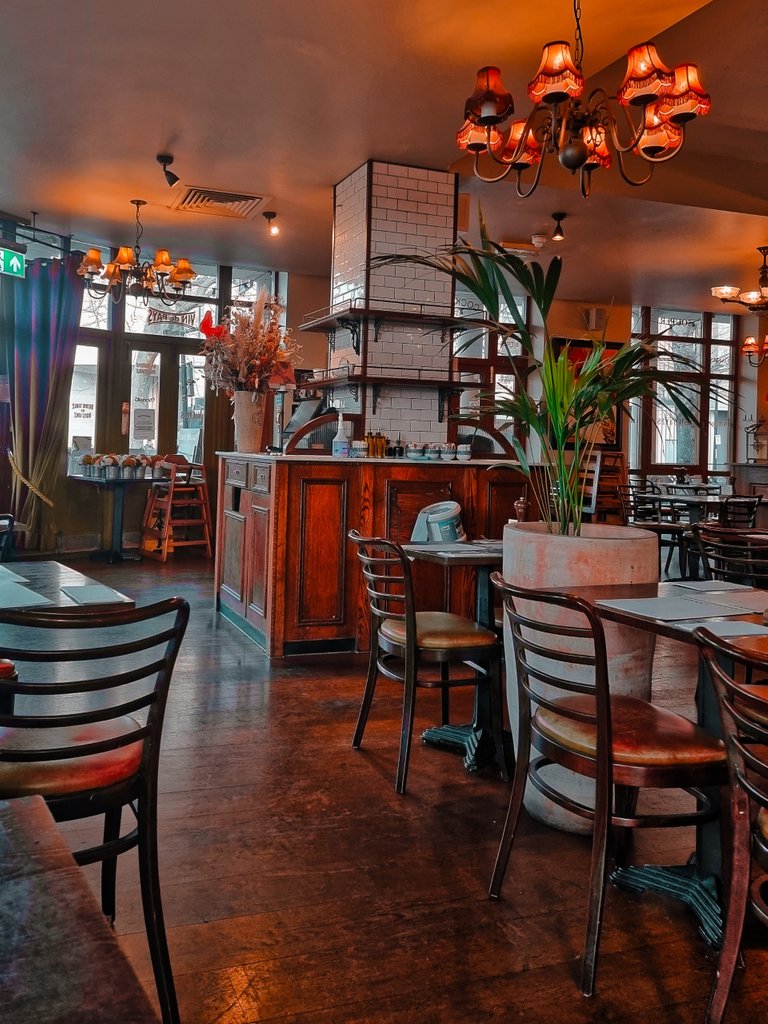 This one is a large venue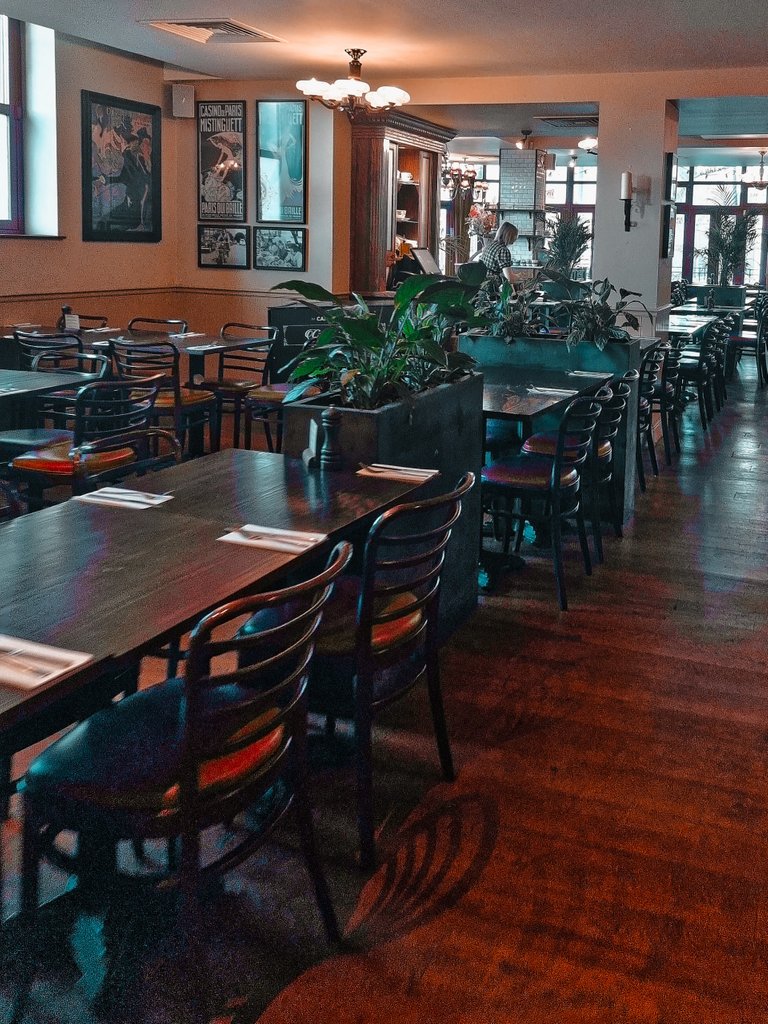 A lot of covers, bet it gets busy during summer time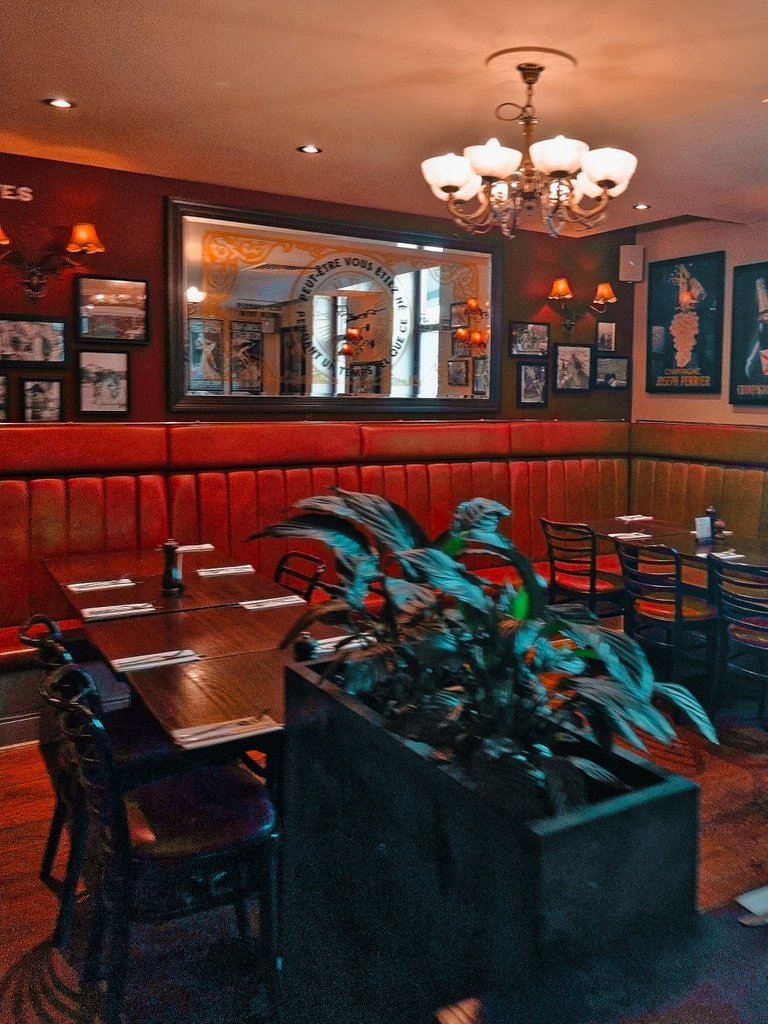 A lot of different separate series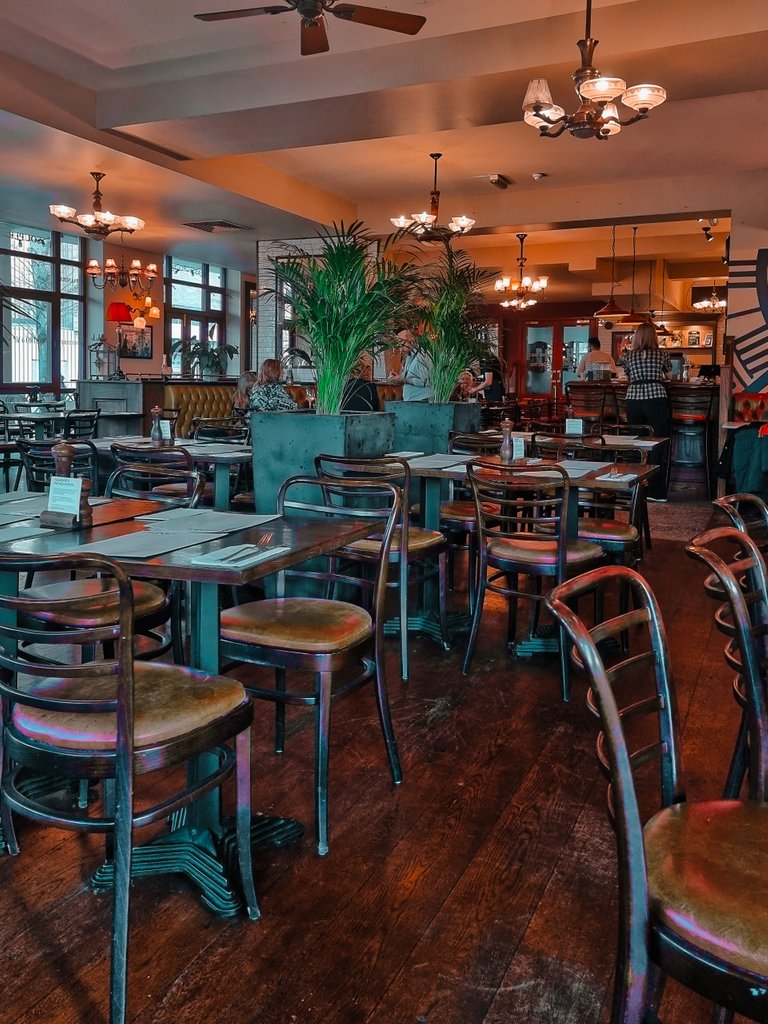 Nice decorations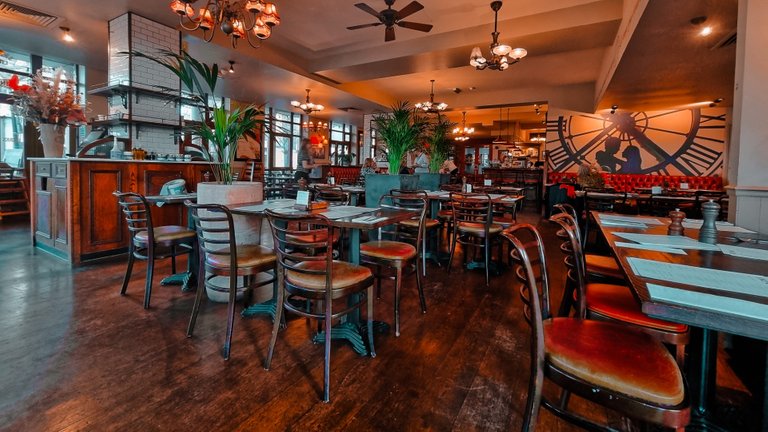 Large area
The room decorations was nice with natural plants all over the place and a lot of wall art. There was also a theme around: clock's, clock's everywhere in the walls. I didn't really got the connection with anything else but it looked great. 
Do you know if this is a common in all the branches or the decorations are slightly different from place to place?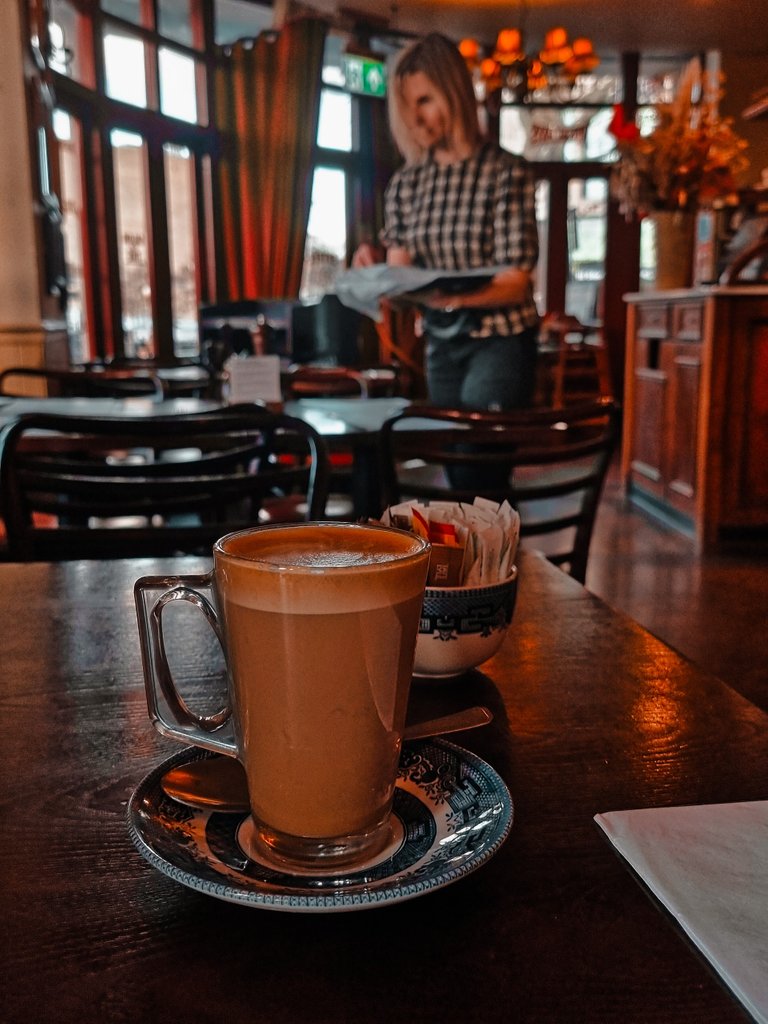 My latte was actually very nice
By the time I have visited it was the middle of the afternoon so it was not to busy. This places is usually more busy during meal times and I think that mainly at dinner time.
For was I know people like to grab a couple of drinks in this place as well and not only food. 
There were still a couple of tables finishing their meals and I was going to order something to nibble on, but after look at the menu as I said I got a little bit disappointed and decided to go only for a latte.
I was walking around and outside was a little bit cold so I needed something to help me warm up.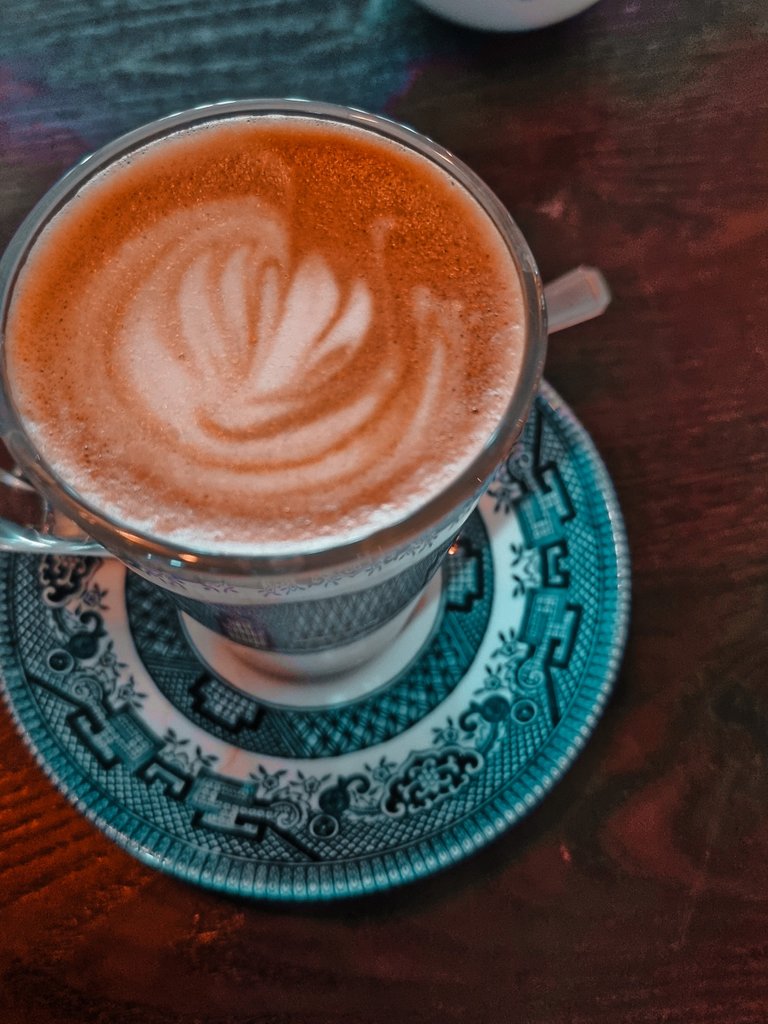 An attempt to coffee art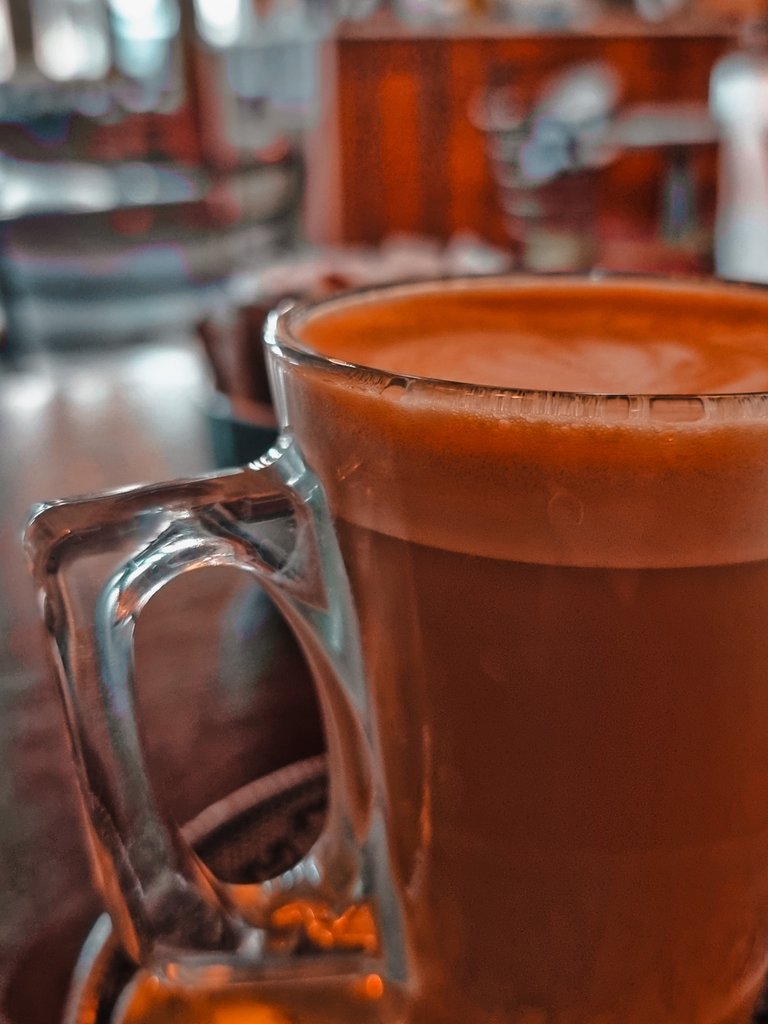 A little smaller than I would like
The coffee was nice and the latte was served in the usual latte glasses that are the most popular. I can't say it was amazing but I also can't say it was bad. Just another average coffee in this series of places that I have been visiting.
This place in Greenwich is very close to the park and not only the inside are is nice but there are sits out side that might be very nice to sit on a sunny warm day to have maybe a nice cocktail or a wine spritzer while you enjoy the vibes of all the students and tourists walking around and going on with their life.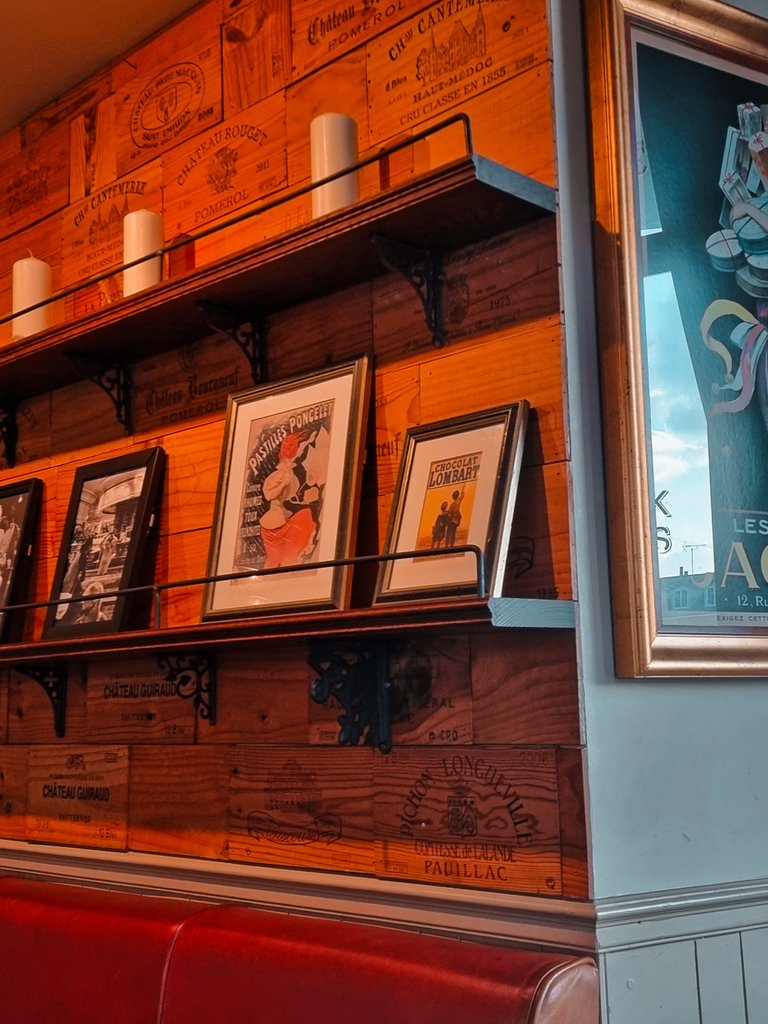 Art all over the walls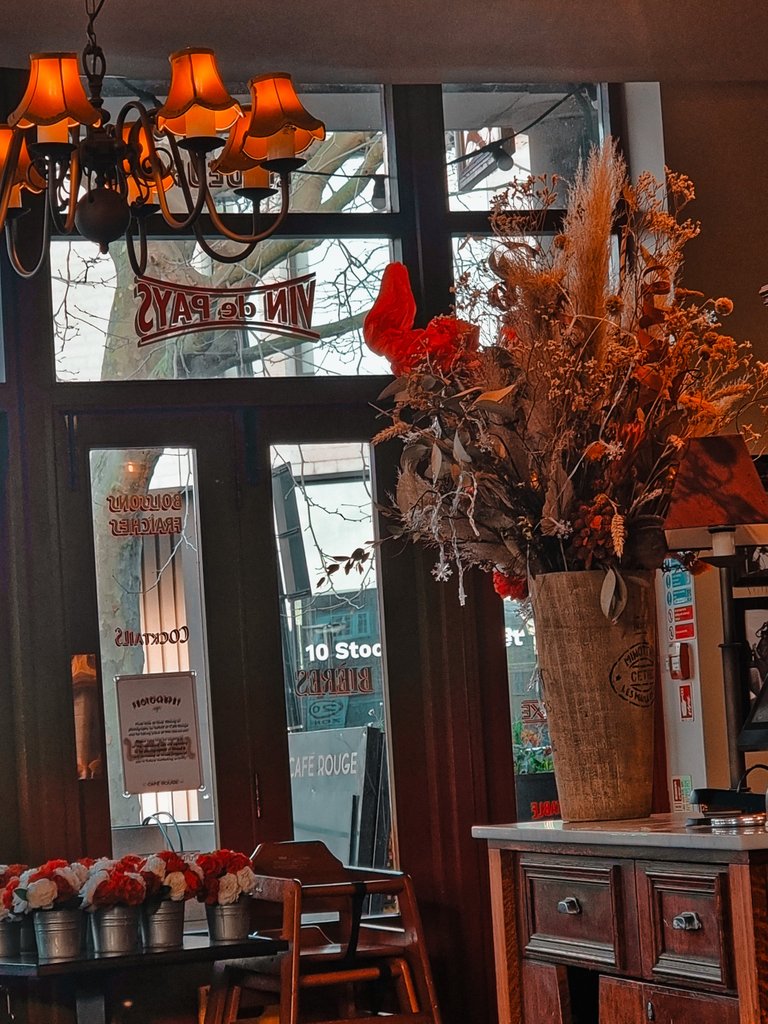 A lot of plants all over the room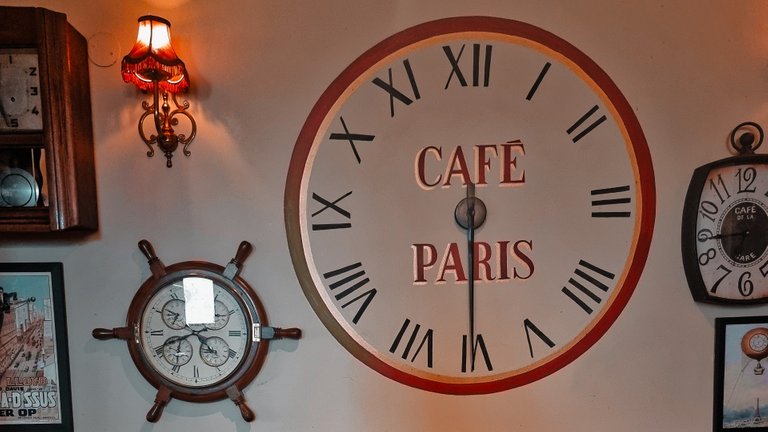 A clock obsession
So after 10 yeas in the UK not visiting the UK the final verdict is not the most positive.
I don't have anything really bad to say about it but there was also nothing that have impressed me enough to go back to one of these Cafe Rouge.
I am guessing if you are looking for a generic restaurant to have a quick dinner with friends this could be a good place but other than that I can't really suggest to visit it since possibly whatever you can get in here you can get it in other places that are more interesting.
---
Get Your Free Trial and Listen to your favourite book

CLICK TO GET YOUR FREE AUDIOBOOK
---
View this post on TravelFeed for the best experience.
---
---