Come and join the ONEUP-Cartel. Opportunity awaits you.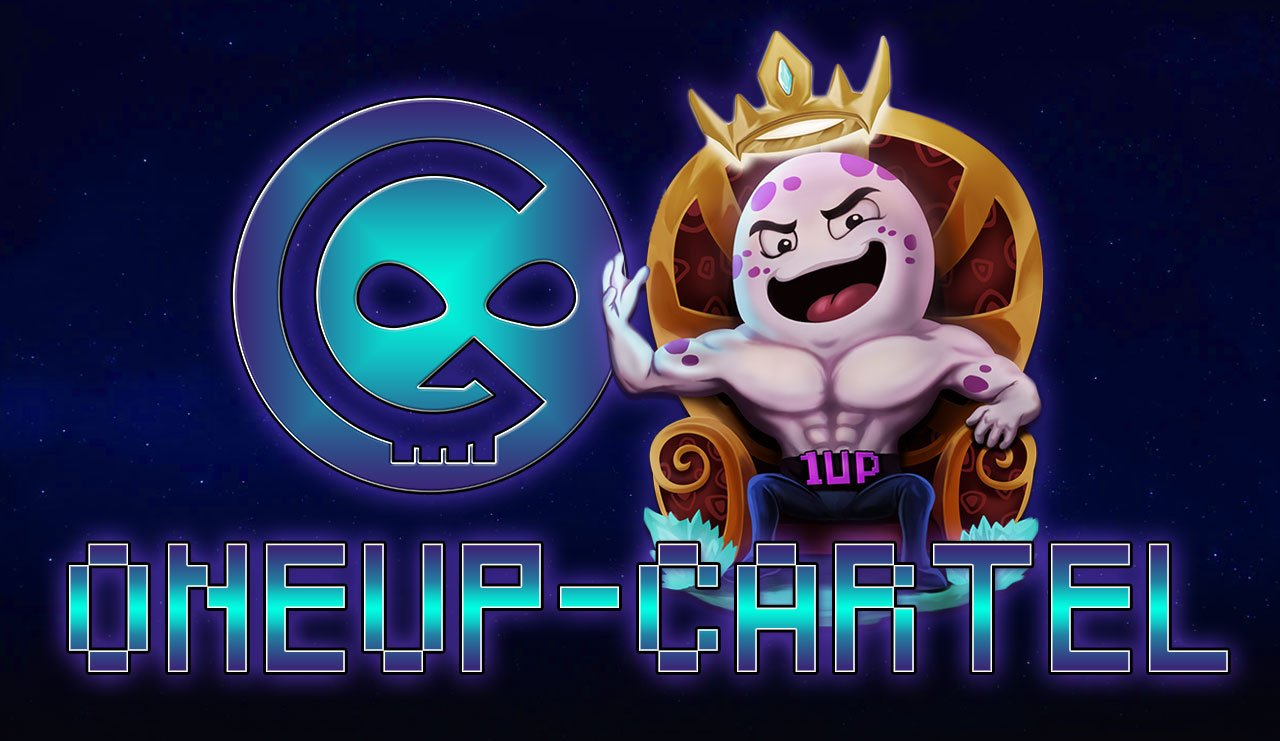 Dear ONEUP friends,
Today I have officially joined the ONEUP-Cartel by purchasing some CARTEL tokens.
A lot had been already told about this project and if somehow there is someone on Hive who didn't hear about that, here's an intro post from @flauwy explaining all the details:
https://www.1up.zone/@flauwy/the-1up-cartel-a-meta-guild-for-blockchain-games-and-hive-community-gamification
In this post, I want to point the reasons behind my investment and joining decision. This is not any financial advice, please always check by yourself all the pros, cons, and potential risks before making any investment.



In the booming NFT gaming industry, it's easy to oversleep opportunity
In the last few months, dozens of NFT play-to-earn games were announced. Look what simply happened just on the hive Blockchain in just half a year:
@splinterlands skyrocketed
@psyberx was announced
@ehon was announced
chifibots from @nftstudios was announced (on the Aspire)
@ragnarok.game was announced
exode from @elindos was released
@muterra was announced
@hashkings 2.0 was announced
And those are only games followed by me on Hive, I am sure that there are many more awesome projects under construction and much much more outside of Hive which suppose to be discovered.
Unless you can spend a lot of time trying to keep up the pace and spot all the project announcements and progress, it's really hard to be on top of all the news. Joining the Cartel solves that problem because you will be a member of the meta guild being involved in many games at the same time and constantly looking for new opportunities. This makes my blockchain gaming life much easier because I can focus on games I like and want to put my time on, while still having a share in a variety of different games via 1UP-Cartel membership. I can also be calm about upcoming opportunities, 1UP community, and Cartel members are spotting and sharing news all the time, so it's awesome to be here, at the beginning of the golden age for blockchain gaming.



Cartel founders dedication is stunning
It's been just a few weeks from the official 1UP-Cartel launch and look how fast it grows. This could not be done without founders who are showing their great dedication to the project. Flauwy shared his private collection of Splinterlands cards for the establishment of the first Cartel Splinterlands account. We are talking here about over 3 million collection power which can generate enormous passive rental income. Instead of that, just for 1/3 of the generated profit, he lent it to the Cartel, therefore the first Cartel account is already established and operated by @drabs587, actively earning income for the Cartel even before Chaos Legion general sale is live. There are also other donations and investments made for the Cartel already, and there was an awesome review prepared here:
https://www.1up.zone/@flauwy/the-1up-cartel-is-growing-quickly-investments-operators-and-content-initiative
Another great thing is the fact of donating the curation accounts' operating fees to the Cartel. @monster-curator is one of the strongest SPT accounts in the Splintertalk tribe, same with the ONEUP curation account - @oneup-curator. I believe it is only a matter of time to build similar strength in other tribes and generate enormous profit from the curation services. I delegate all my tribe tokens to the Cartel curators which is by the way great option for another passive income stream.



The entire community gathered around a common goal
When I see all the prominent Hive members that already joined the 1UP-Cartel, the conclusion is simple: you just have to be here. Look at all the great and talented people gathered around a common goal - creating the ultimate blockchain gaming metaguild, generating significant revenue for the token holders. It has to be successful with such a strong community. Some people will be perfect operators of Cartel gaming accounts. I am sure there are also some big fishes looking for investment opportunities. When reading ONEUP discord, I have a feeling that everyone is welcome here, everyone matters and everyone can contribute to the common prosperity and success.



Tokenomics and ecosystem
A limited amount of CARTEL tokens creates natural space for token value growth when Cartel assets will become bigger and bigger over time. Curation accounts, ONEUP community and Cartel founders themselves by donating or lending their private assets for Cartel are launching a great ecosystem of synergies which I strongly believe, will in the long-term turn out into a real snowball effect, with the exponential growth of the value. Money makes money and the scale effect is very important, we can see this even more clearly in the blockchain world. Instead of being a lone wolf, it's better to find a good companion and go with the flow. I am also heavily bullish about the ONEUP tribe token and I love the idea to use Cartel revenue to buy back ONEUP tokens from the market. Looks like @flauwy, @e-rich1, @ricorose, and @r0llingh00d know how to connect dots and they designed great tokenomics here.



It is great to be a part of something bigger
I think the best of all in this situation is fact that you can be a part of something really big. With my low-value account I can prosper and grow in the long term, but joining a big guild/fund will probably accelerate my value growth. Also, it's not only about money. I believe that such an initiative can only be successful when money comes in pair with talented and motivated people, and in 1UP-Cartel, I am pretty sure we do have both. So, join and contribute to the Cartel, it's still early. Together we can become the largest blockchain gaming guild in the world!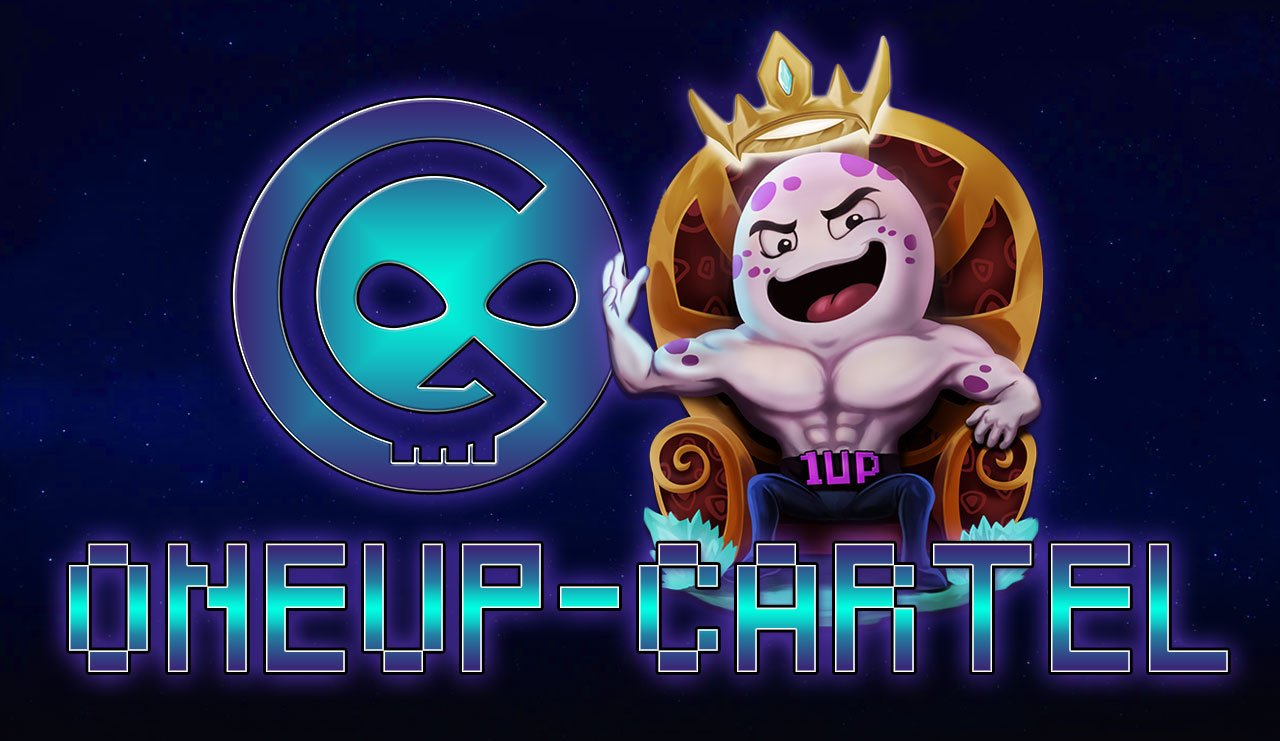 ---
---