Creepypasta Carmen Winstead : they pushed her! // Digital drawing (ENG-ESP)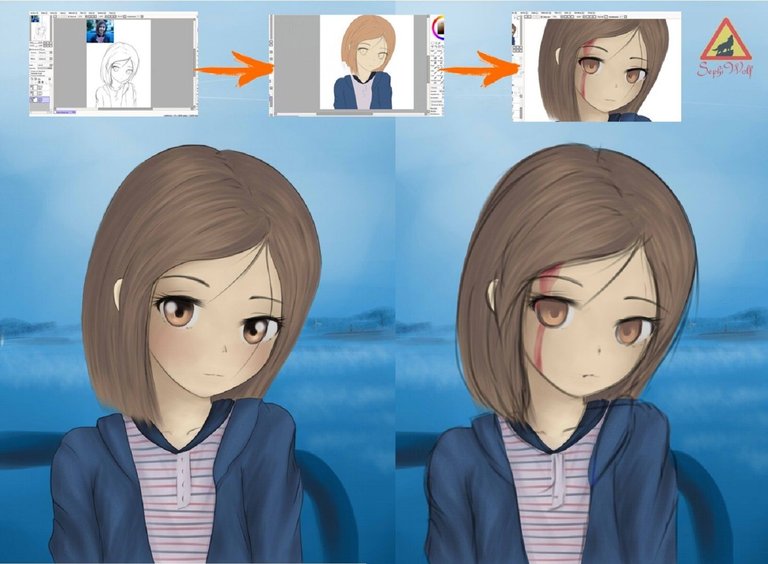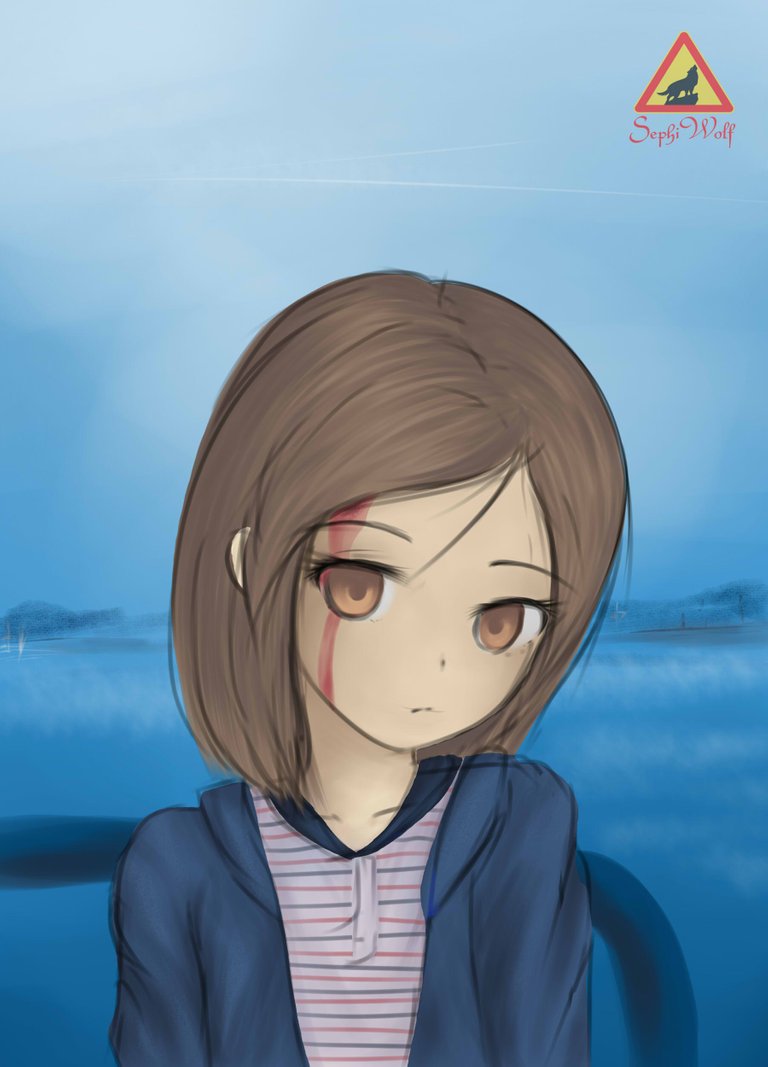 Greetings my dear readers, this time I bring you a digital drawing inspired by Carmen Winstead's creepypasta: they pushed her.
Saludos mis queridos lectores, en esta oportunidad les traigo un dibujo digital inspirado en el creepypasta de Carmen Winstead : ellos la empujaron.
reference
history/historia
It was the year 2006 Carmen was a somewhat lonely girl who suffered from bullying at the hands of her classmates, they repeatedly bothered her, on a school day they did a fire drill, where Carmen was left near a sewer, a group of the girls who bullied her thought it was a good idea to push her down the drain, when the teachers came with flashlights they confirmed the worst Carmen hit her head and died, the girls who pushed her decided to lie and say that Carmen was distracted and that's why she tripped and fell to the drain. Months later, Carmen's classmates began to receive emails with the title "they pushed her" as a result of which several children reported hearing strange sounds from the sewer where Carmen died, one by one of those who pushed her they appeared dead. .. And dirty as if they were states inside the drain.
Era el año 2006 Carmen era una niña algo solitaria que sufrió de bully a mano de sus compañeros de clases, en reiteradas ocasiones la molestaban, en un día de clases hicieron un simulacro de incendio, donde Carmen quedo cerca de una alcantarilla, un grupo de chicas que le hacían bully pensaron que era buena idea empujarla al drenaje, cuando los profesores acudieron con linternas confirmaron lo peor Carmen se golpeó la cabeza y murió, las chicas que la empujaron decidieron mentir y decir que Carmen iba distraída y por eso tropezó y callo al drenaje. Meses más tarde compañeros de clase de Carmen comenzaron a recibir correos electrónicos con el título "ellos la empujaron" a raíz de esto varios niños reportaron escuchar sonidos extraños desde la alcantarilla donde murió Carmen, uno a uno de los que la empujaron fueron apareciendo muertos... Y sucios como si fueran estados dentro del drenaje.
BUT... THE ABOVE STORY IS JUST AN URBAN LEGEND. This is how the first time that this story was known was in 2006 when creepypasta did not yet exist as such, but chain emails did, those that came with a message that you had 24 hours to share or something would happen.
Carmen is just an urban legend that was relaunched in 2019.
PERO... LA ANTERIOR HISTORIA SOLO ES UNA LEYENDA URBANA. Así es la primera vez que se supo de dicha historia fue en el 2006 cuando aún no existían los creepypasta como tal, pero si los correos cadena, esos que venían con un mensaje que tenías 24 horas para compartir o pasaría algo.
Carmen solo es una leyenda urbana que fue relanzada en 2019.
Yet bullying in schools is real. we must not tolerate it
Aun así el bully en las escuelas es real. No debemos tolerarlo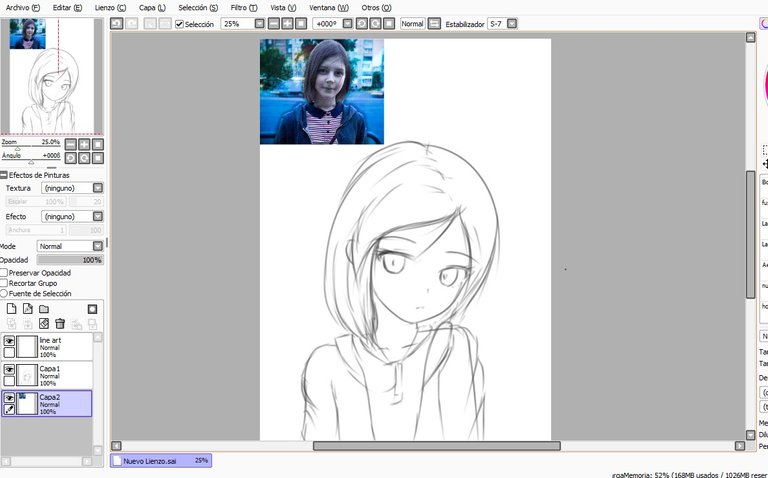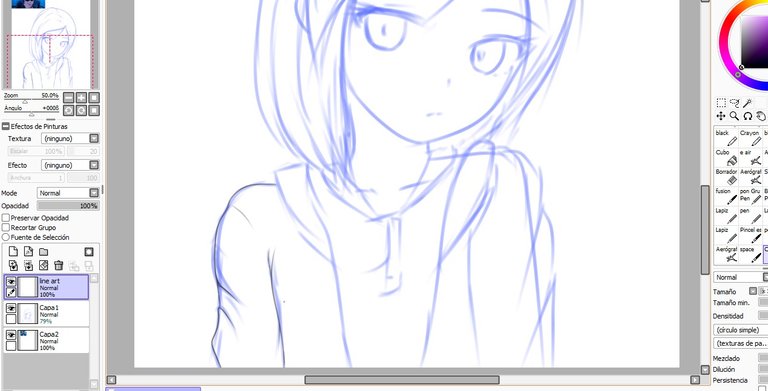 I made the sketch in black, but I changed it when making the second lineart, I really like this type of lines lately I'm leaving them in the drawings to see how they look with color
Hice el boceto en color negro, pero lo cambié al momento de hacer el segundo lineart, me gusta mucho este tipo de líneas últimamente las estoy dejando en los dibujos para ver como se ven con color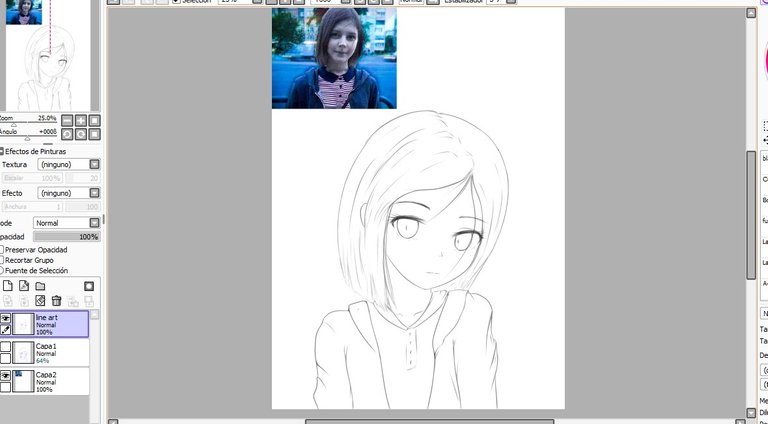 Here is the finished "thin" lineart
Aquí esta terminado el lineart "delgado"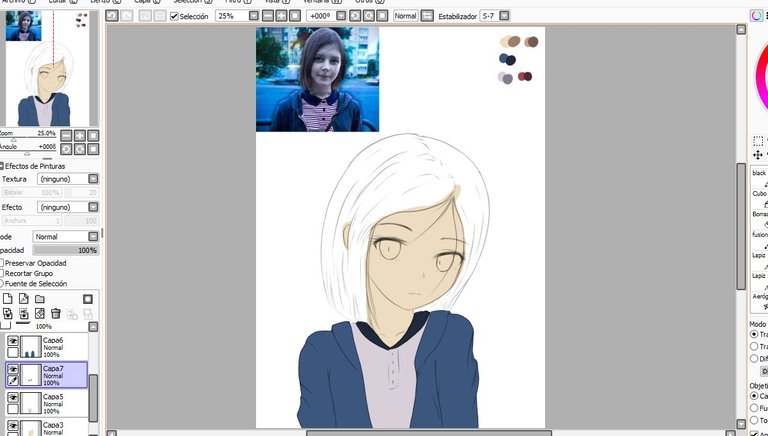 Applying the colors, in the upper right corner is the palette that I will use
Aplicando los colores, en la esquina superior derecha están la paleta que usaré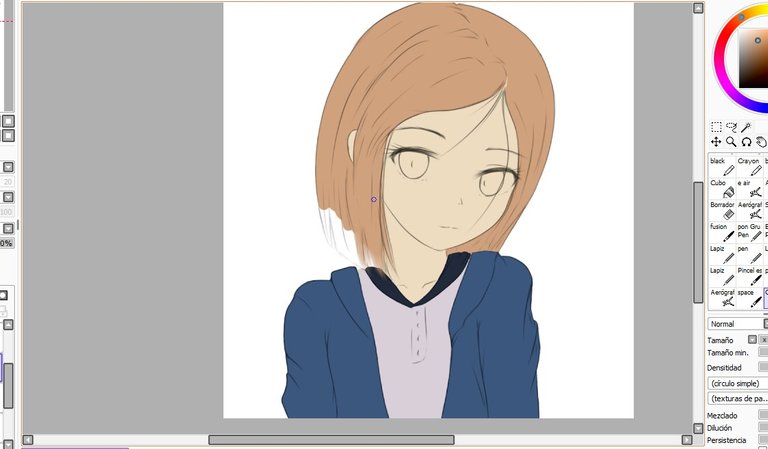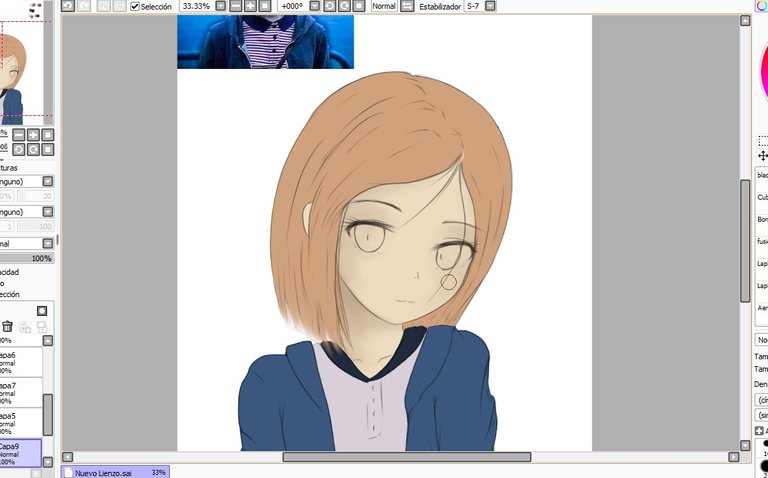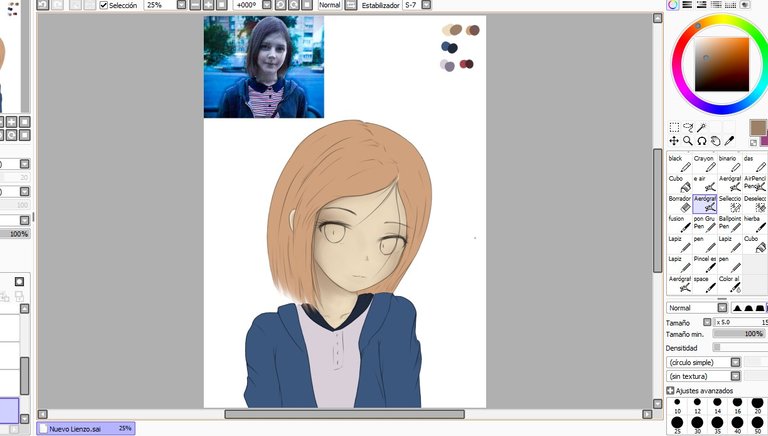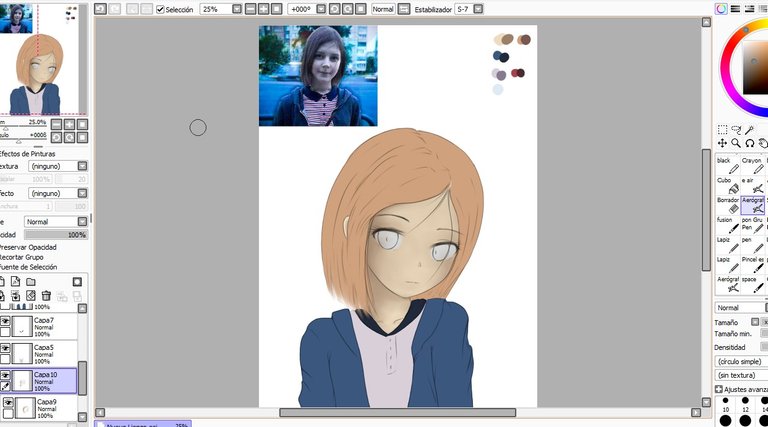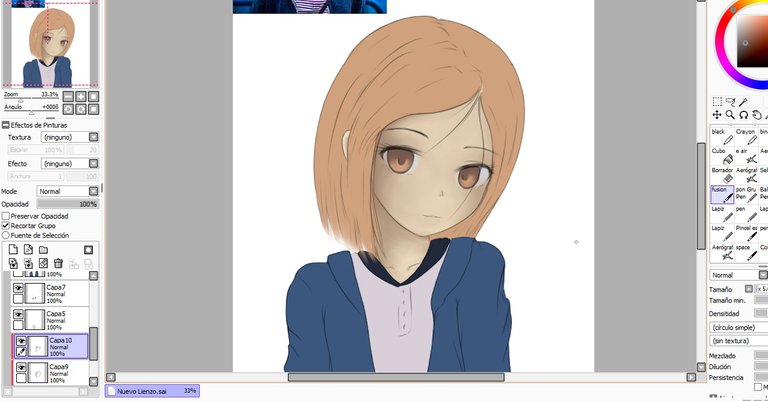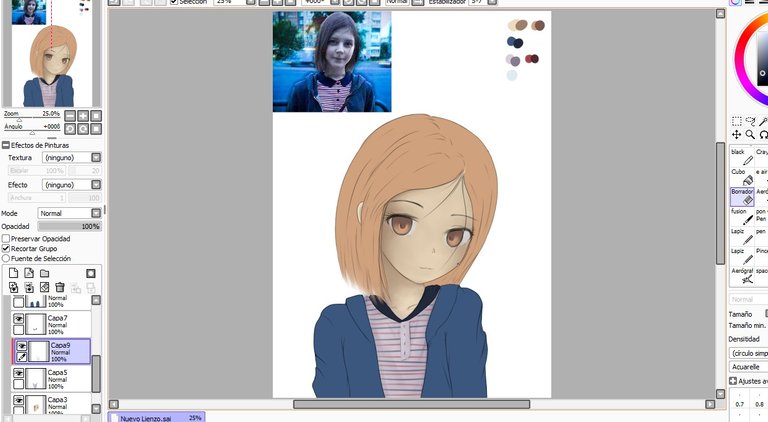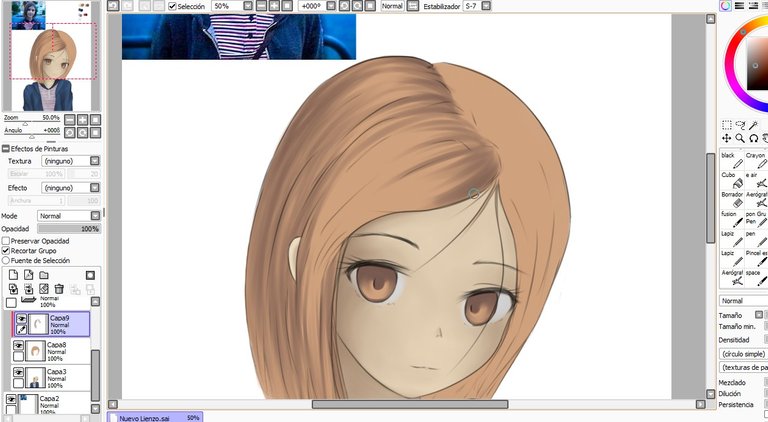 The initial idea was to do it with this hair color, even so I decided to change it so that it looks more like the reference
La idea inicial era hacerla con este color de cabello, aun así decidí cambiarlo para que se parezca más a la referencia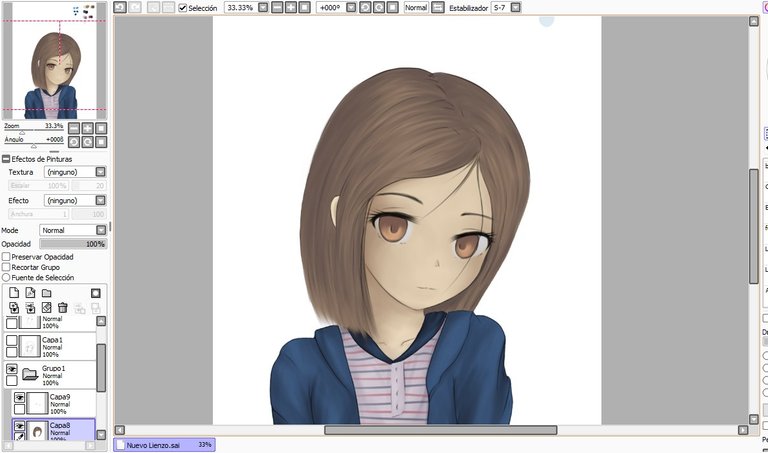 This was the result when modifying the bed where the hair is
Este fue el resultado al modificar la cama donde esta el cabello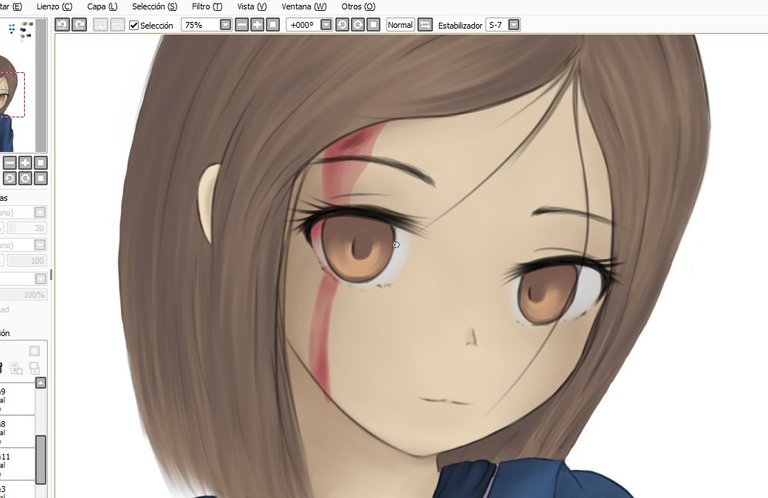 I had a lot without drawing blood or wounds, I have to practice more, but I didn't want to do something so gory either
Tenía mucho sin dibujar sangre o heridas, debo practicar más, pero tampoco quería hacer algo tan gore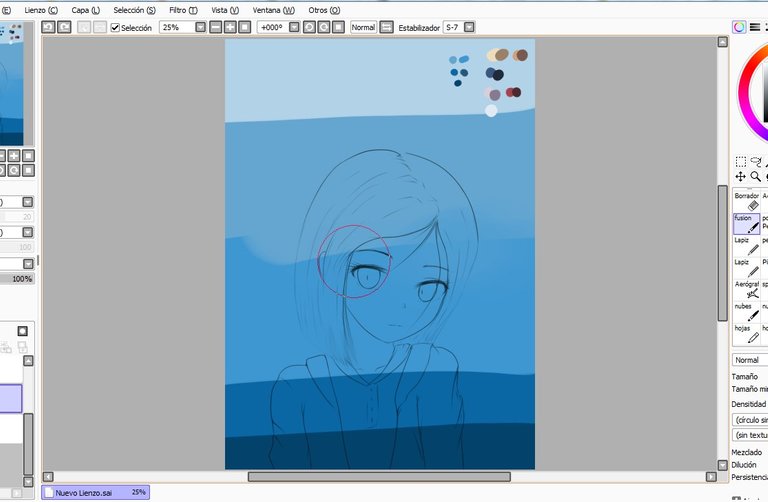 For the background I used a monochrome palette, blue because it is the color of sadness
Para el fondo usé una paleta monocromática, de color azul pues es el color de la tristeza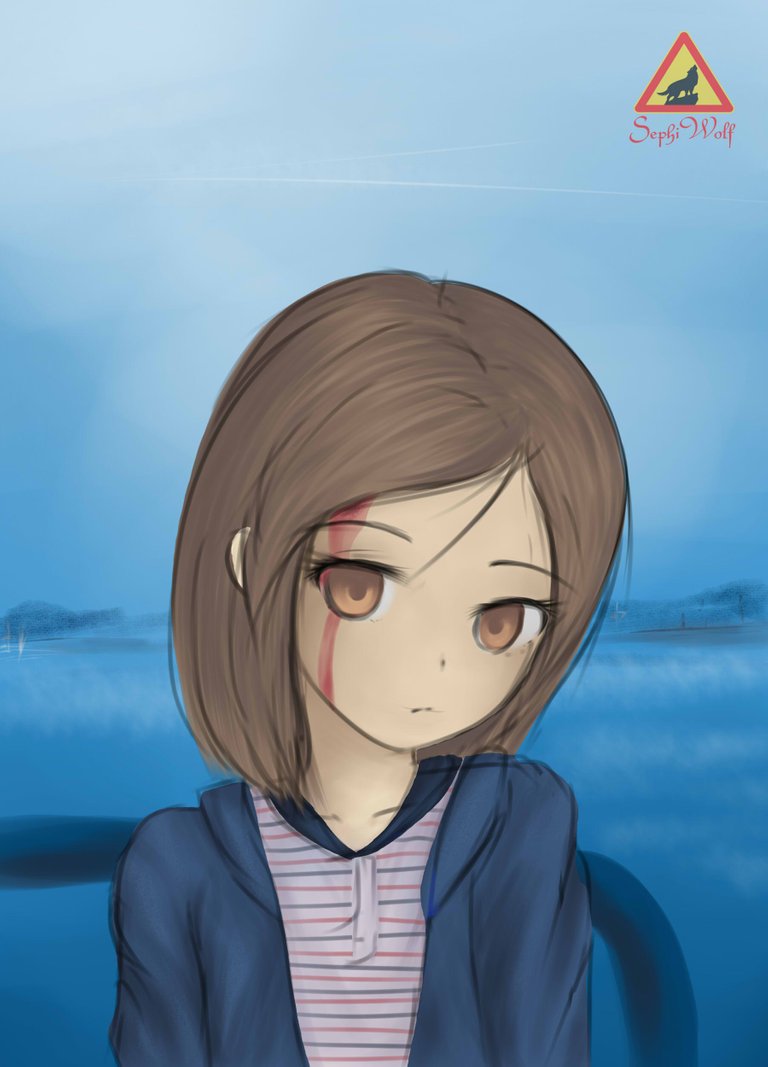 Finally here the two versions
Finalmente aquí las dos versiones
That's all for today! I hope you liked it, say no to the bully
¡Eso es todo por hoy! Espero les allá gustado, Dile no al bully

---
---