More Premium Silver - Toxic Bullion Skull Cross 3.3 OTZ
More Premium Silver - Toxic Bullion Skull Cross 3.3 OTZ
Here is some more of my most recent premium silver buy from Toxic Bullion. This is a great looking Skull Cross that looks absoutly amazing with the antique finish.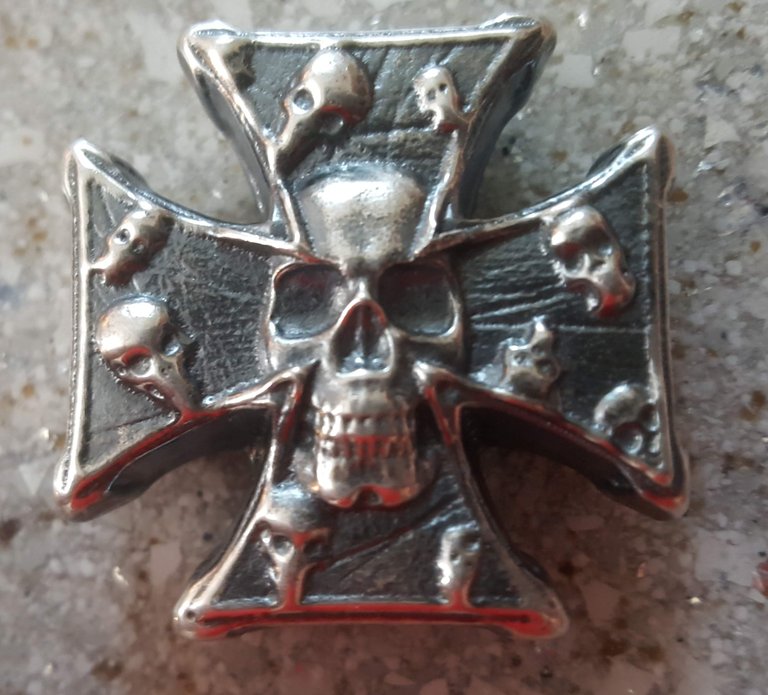 This feels great in your hand, its a chunky 3.3 otz
Looks great - the contrast really makes this pop. Just something about the black eyes in the skull really pull you in.
Managed to get #4 - I am sure @silverd510 has # like always but I am just happy to have one.
Lets take a look at the reverse.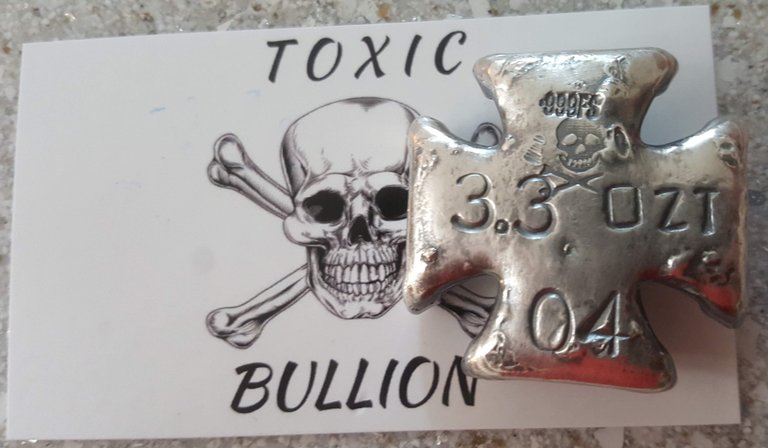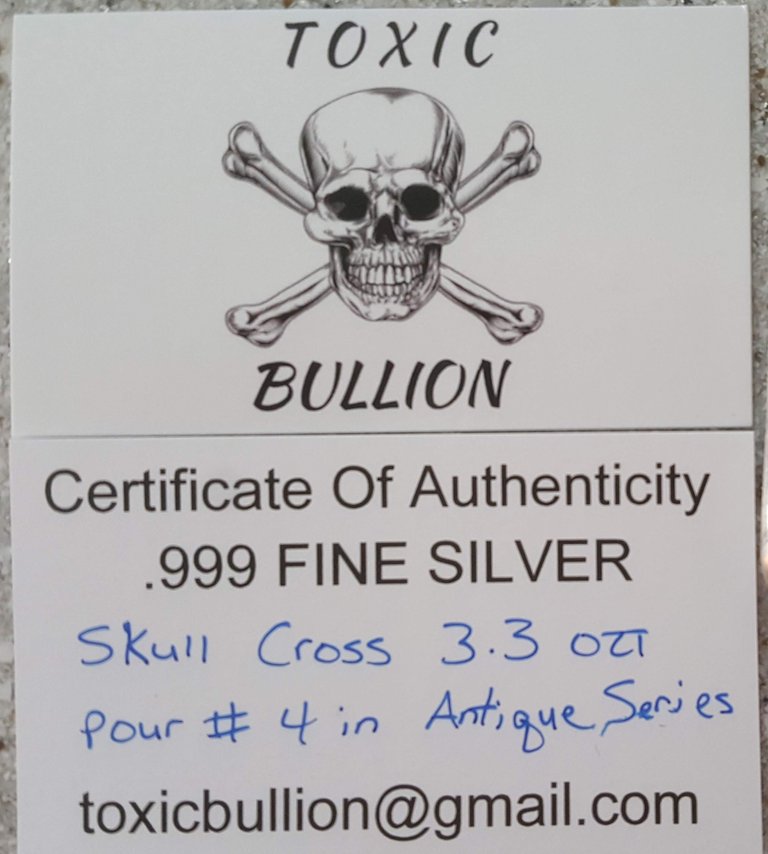 I would highly recommend you get yourself some Toxic Bullion, Super High Quality, amazing pours. I am so happy with all my purchases so far and am planning out my next. I know silver is jumping right now, but its really never a bad time to convert some of that fiat you got laying around into some Silver. I don't plan on selling anyways, so the price can do whatever it wants - I am holding these as the true pirate treasure they are.
~ Rock on Silver Gold Stackers!
---
---