A quick update to the Land of Dreams ◇ A neo-tribal village in the making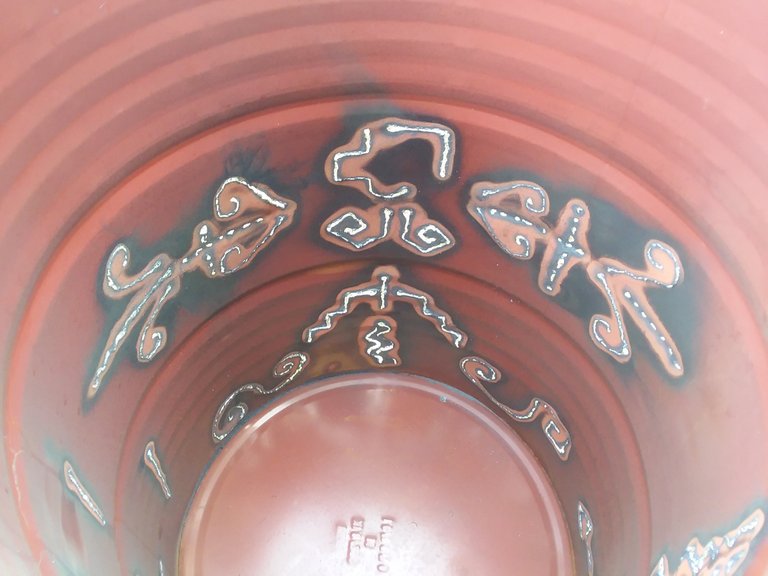 **

So, the winter came and went... sort of, the temperatures dropped down to freezing point early this morning!!! We are back on the property and are making progress. Slowly perhaps but we have finally moved forward and it's starting to show.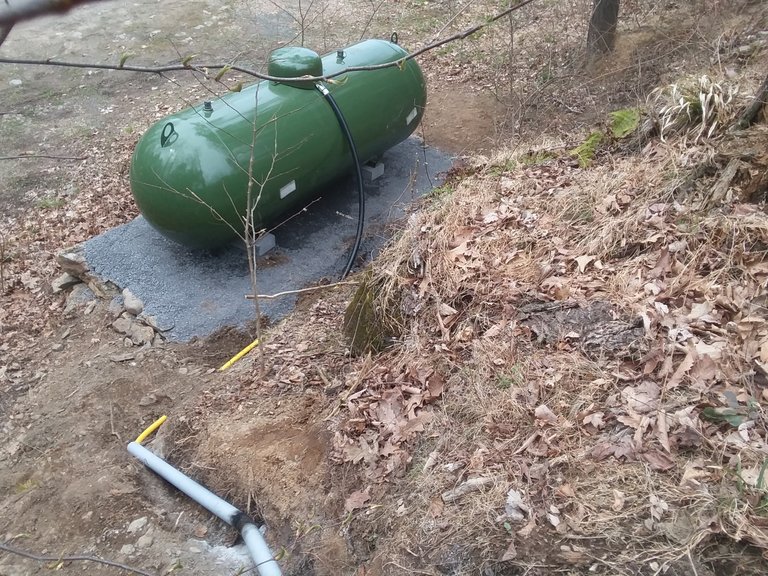 We now have this 500 gallon propane tank so that there's no need to go to the shop to have those little BBQ tanks filled up every couple weeks anymore. I know it's maybe not the most natural thing to do but our winters are long (it's may and still freakishly cold sometimes) and this propane will be our secondary source of heat once the wood burning stove burns out in the middle of the night. Plus we cook like crazy, all the time! It'll be good.
---
Another thing we have finally paid off and that's been delivered is this little helper: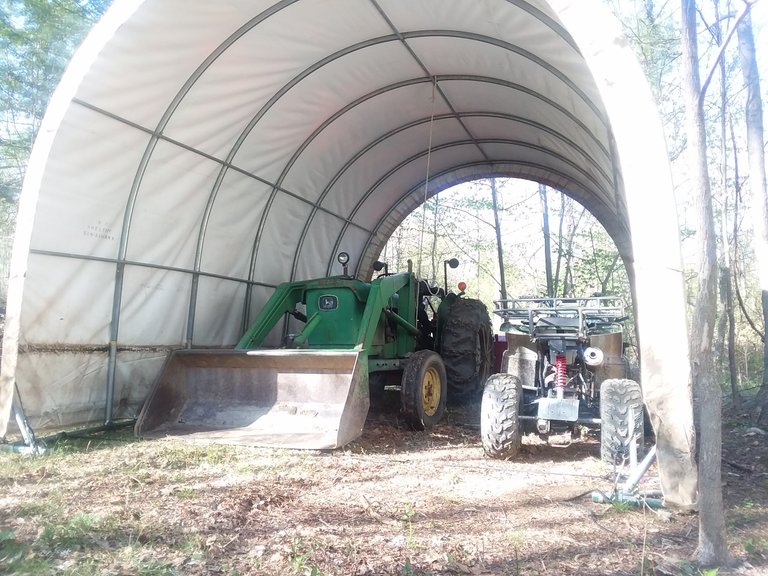 I know I talked about this tractor before... perhaps it was only on our instagram page, it took a while to pay off and it looked like after this covid19 thing started we wouldn't be able to get it but HERE IT IS!!!!
It's so god damn handy... and we can hook up all sort of different implements on the back of it.
---
On the community side of things, my brother in law's been living with us, so that's been awesome. He helps a lot and we started to build a shed together... the mansion of all sheds.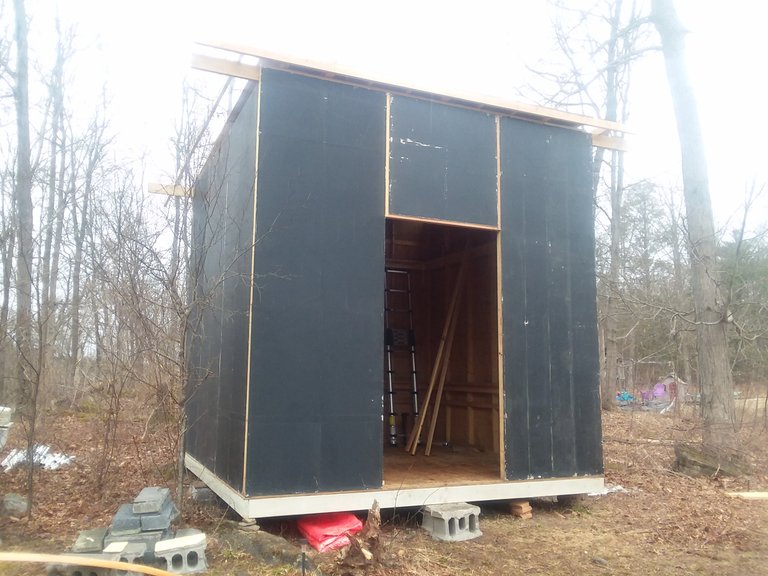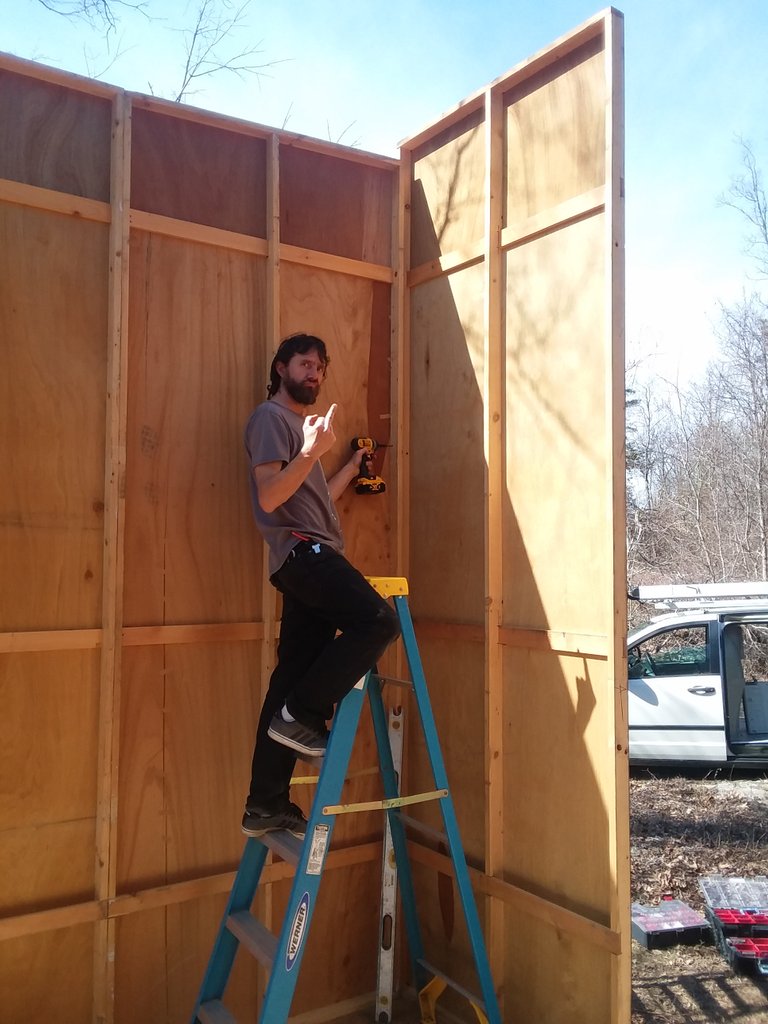 I'm happy to say that so far the whole thing's been built out of salvaged material from my job, and my borther's job, except for the house wrap we put around it (not in the picture).
We have a few friends who are asking to come for the summer to stay with us and possibly become a part of this neo-tribe 😁.
---
We have also been working on our food sovereignty and natural medicines.
Processing acorns from last fall because like amateurs, we ran out of acorn flour before getting a new batch started!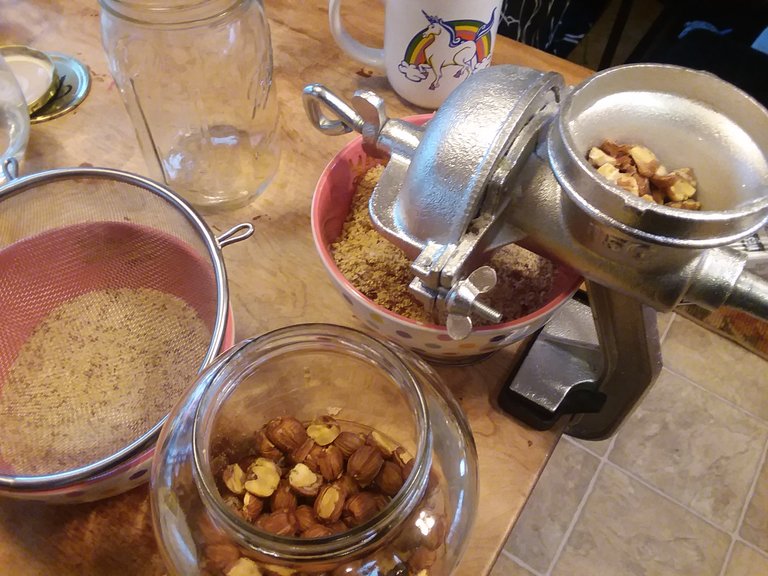 We started our seedlings, but with this weather (cold cold nights) and small living, it makes it a little difficult to move things in at night... limited space you know!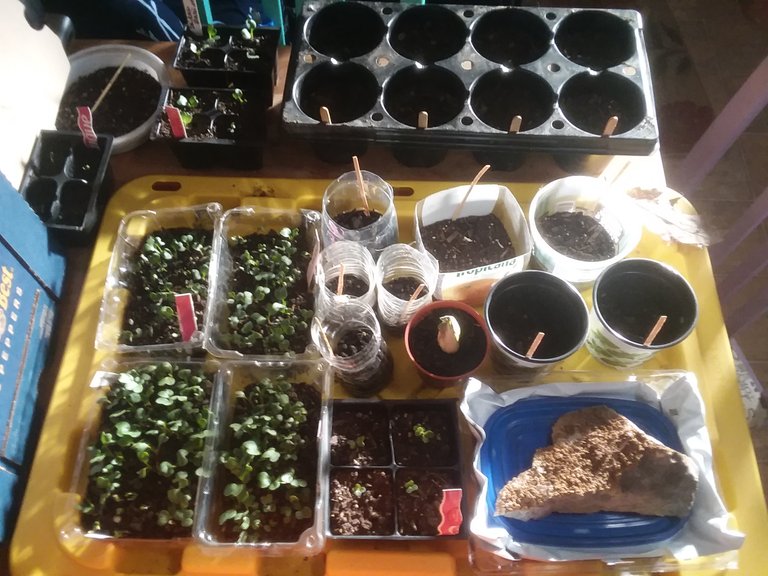 Let's not forget diving deeper into foraging, again both for medicine and food.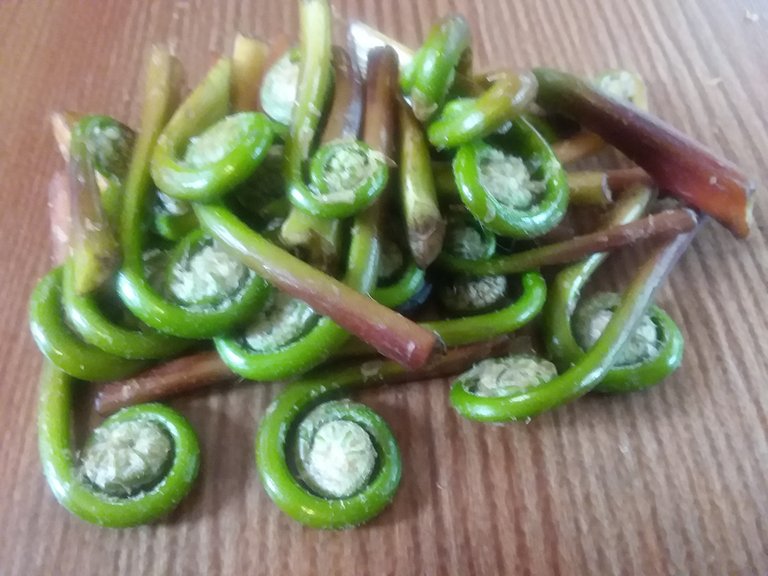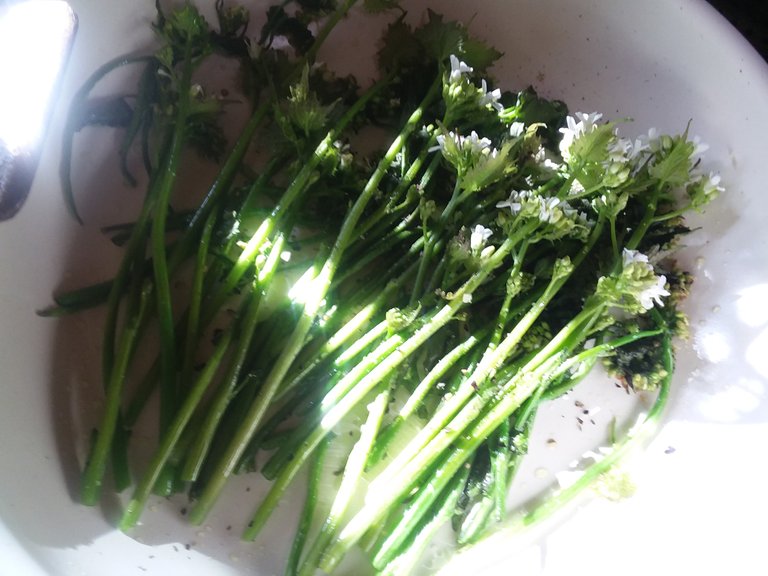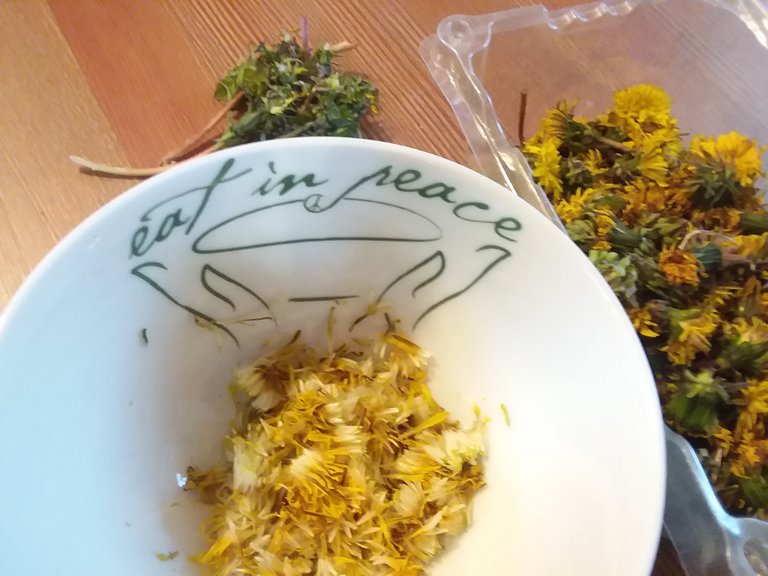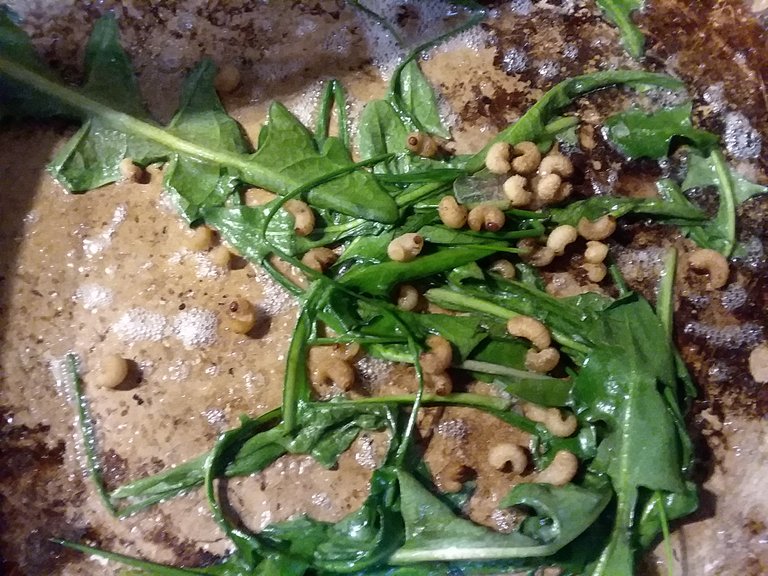 ---
Than we had to get back into making art... I couldn't handle it anymore. With my metal shop out of my life since years ago and being so busy all the time, I had to get back into it. We needed a burn barrel and that was the perfect opportunity to get my hands dirty again: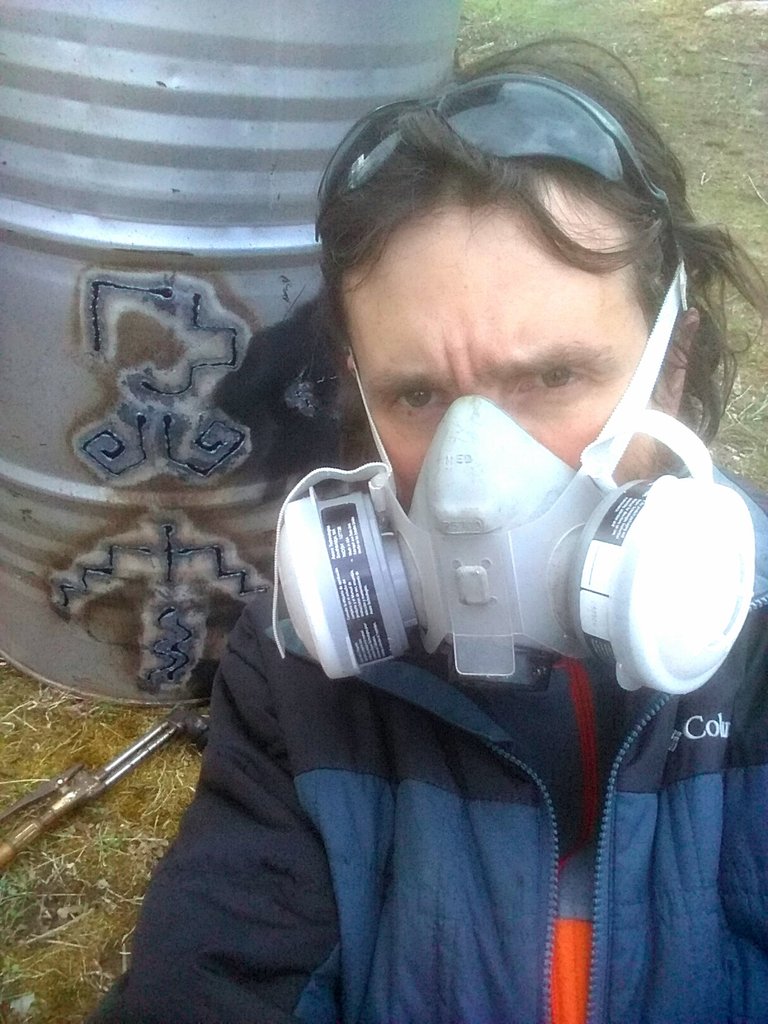 And than... the forest is so full of beautiful material, I want to make Forest Creatures, here's one we came up with together with our little human: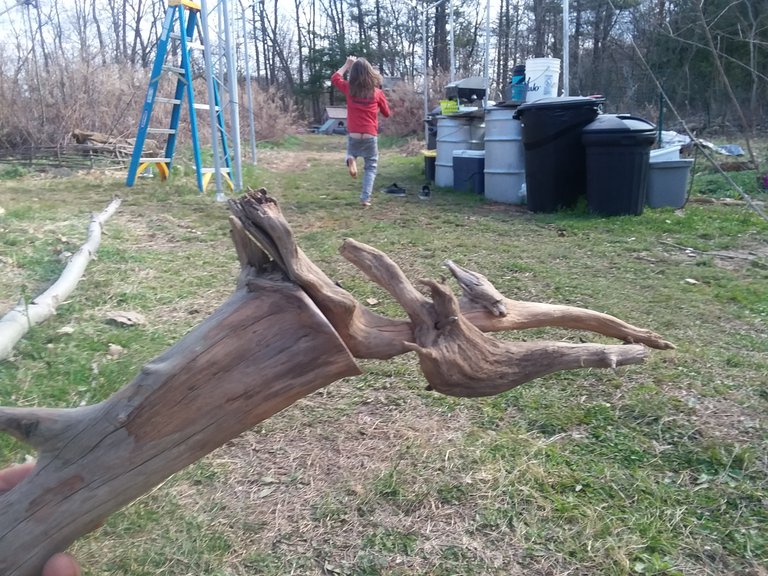 Little homie has his creatures going too: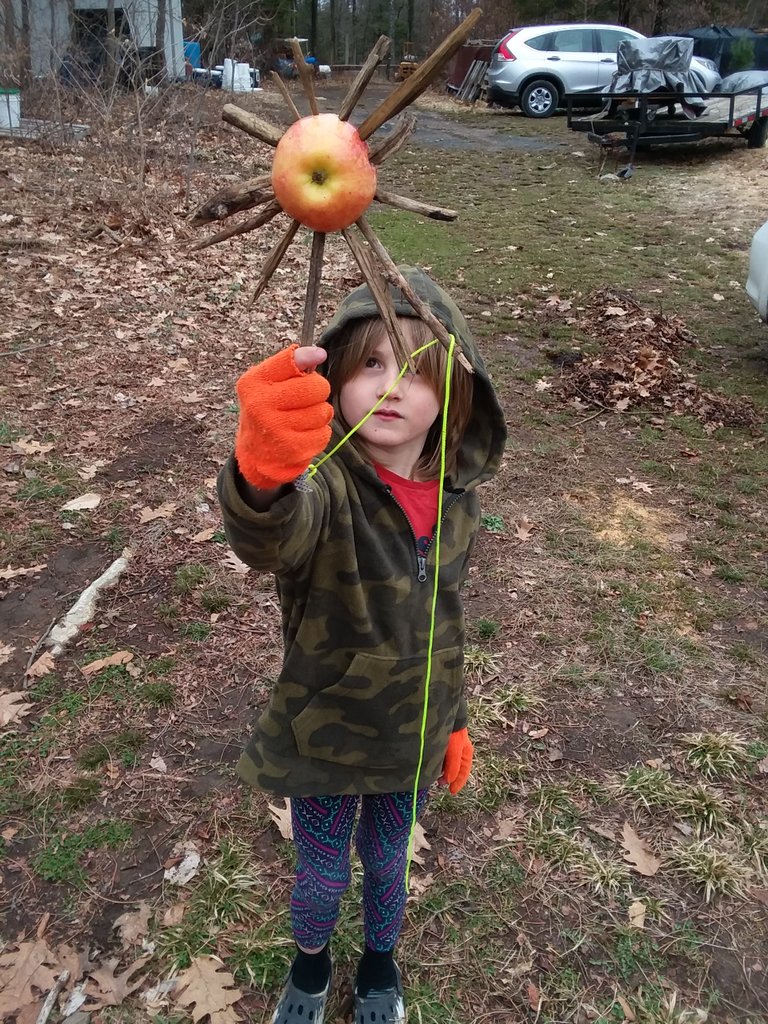 Well, that's all for now. I hope you can tell me how you are all doing durring these crazy times. Until next time...
AS ALWAYS... THANK YOU FOR LOOKING, YOUR SUPPORT IS GREATLY APPRECIATED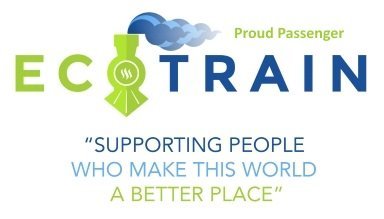 If you want to know what really is inside this Coconut, take a look at my Humans Of Steemit.
And don't forget… Dreams Come True!
---
---