9 June My Technical Analysis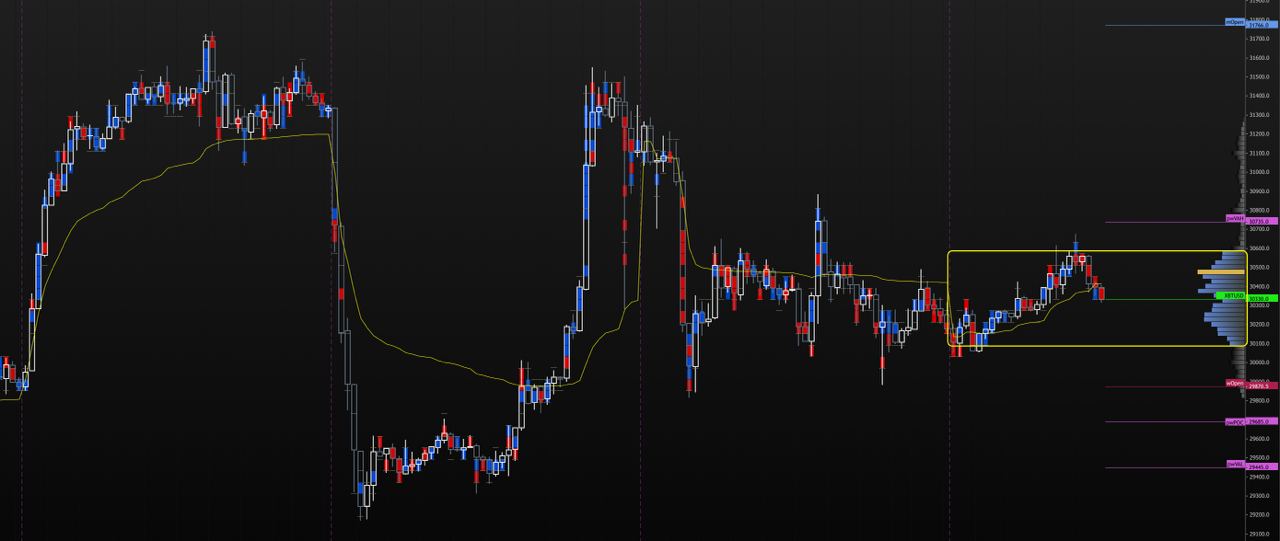 $BTC short term stuck between 30.6 and 30 today. With the arrival of hourly closings outside this small band, some resolution may come.
In the short term, if this range is resolved upwards, 30975 and 32070 can be looked at.
If the range is resolved to the downside, it can be seen around 29870, 29685, 29445 and if it deepens, around 28/27.5.
Frankly, it is a little unnecessary to make very assertive comments here. CPI data will be announced tomorrow, and the real story will be written tomorrow.
Short term profit. Those who are after can follow these numbers if this band is broken today. During the follow-up, do not forget to tp on the targets at the same time. BTC suddenly turns upside down, do not stay inside.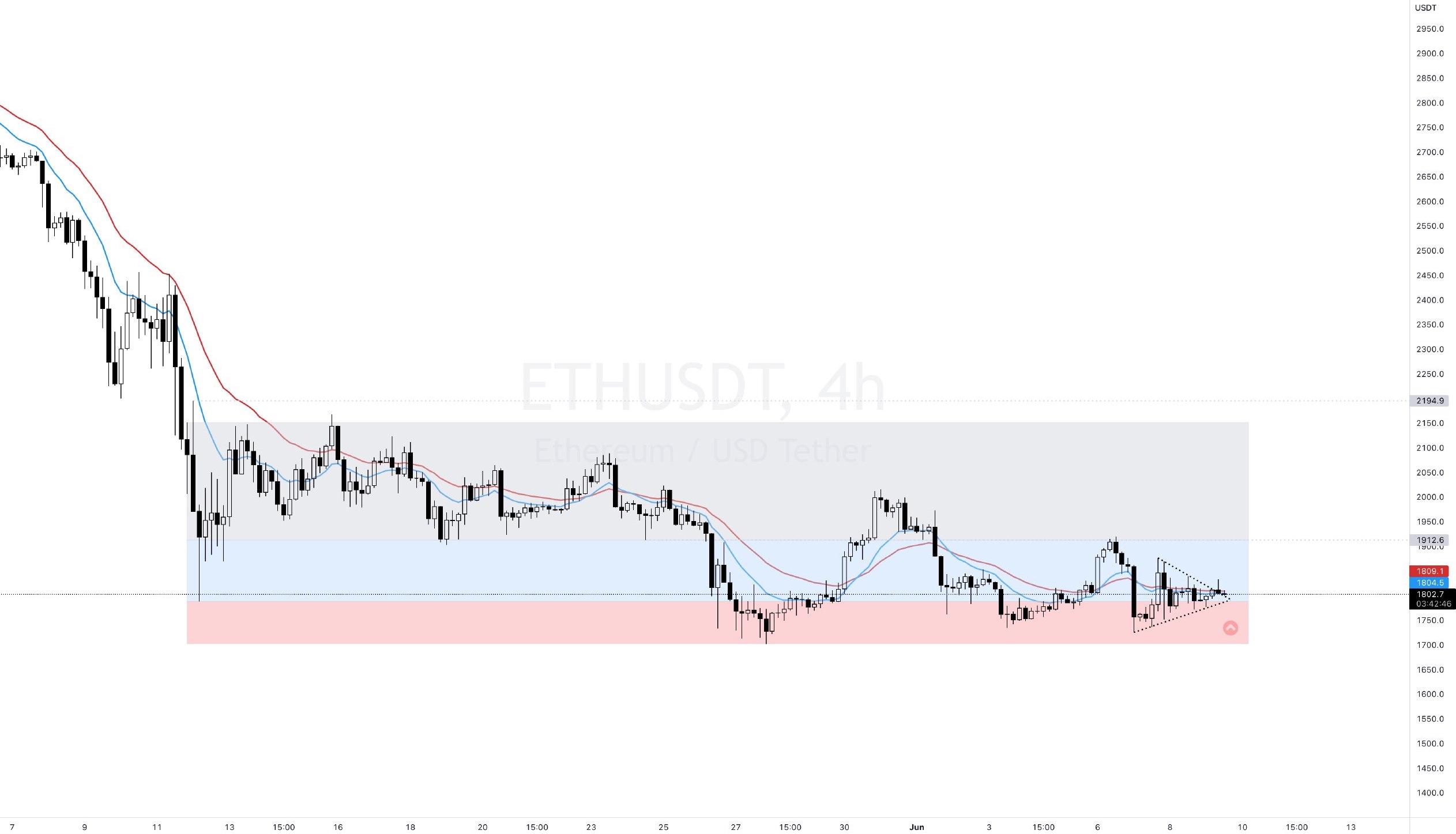 We said yesterday that if $ETH does not stop at 1788, we can talk about a downward wave if it rises until 1844 and is rejected. On a 4h closing basis, the level of 1844 was respected and fell to 1750.
There is a triangle breakout here in the morning and then $ETH that doesn't progress much. If it goes down to the red and closes, the move will remain fake and then it can go down to the 1700s.
BTC needs to close above 30.6 for the upside. For now, looking at the close of the last 4h candle, the probability of $ETH going down is slightly higher, but if the closes above 30.6 on the $BTC side start, switch to the long side / be on the long side.
Good luck with,
It is not investment advice.
Graph Source: Tradingview
Posted Using LeoFinance Beta
---
---