29 May My Technical Analysis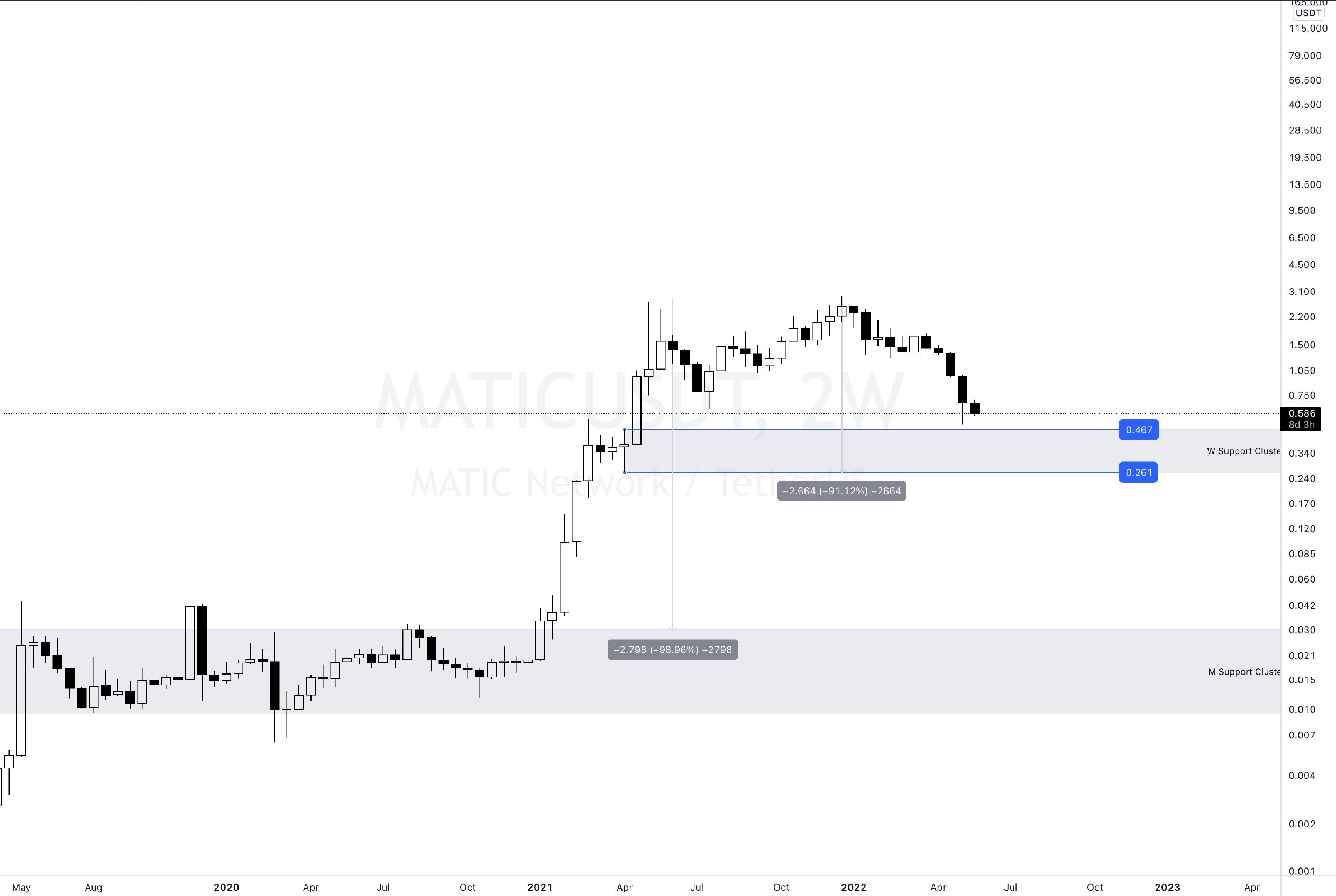 The range of 0.467 - 0.261 for $MATIC is very important and I expect it to find support here in 1-2 weeks, but then if this place is destroyed, it may come down to the range I marked as M support cluster at the bottom.
0.467 and 0.261 should be carefully monitored in this process.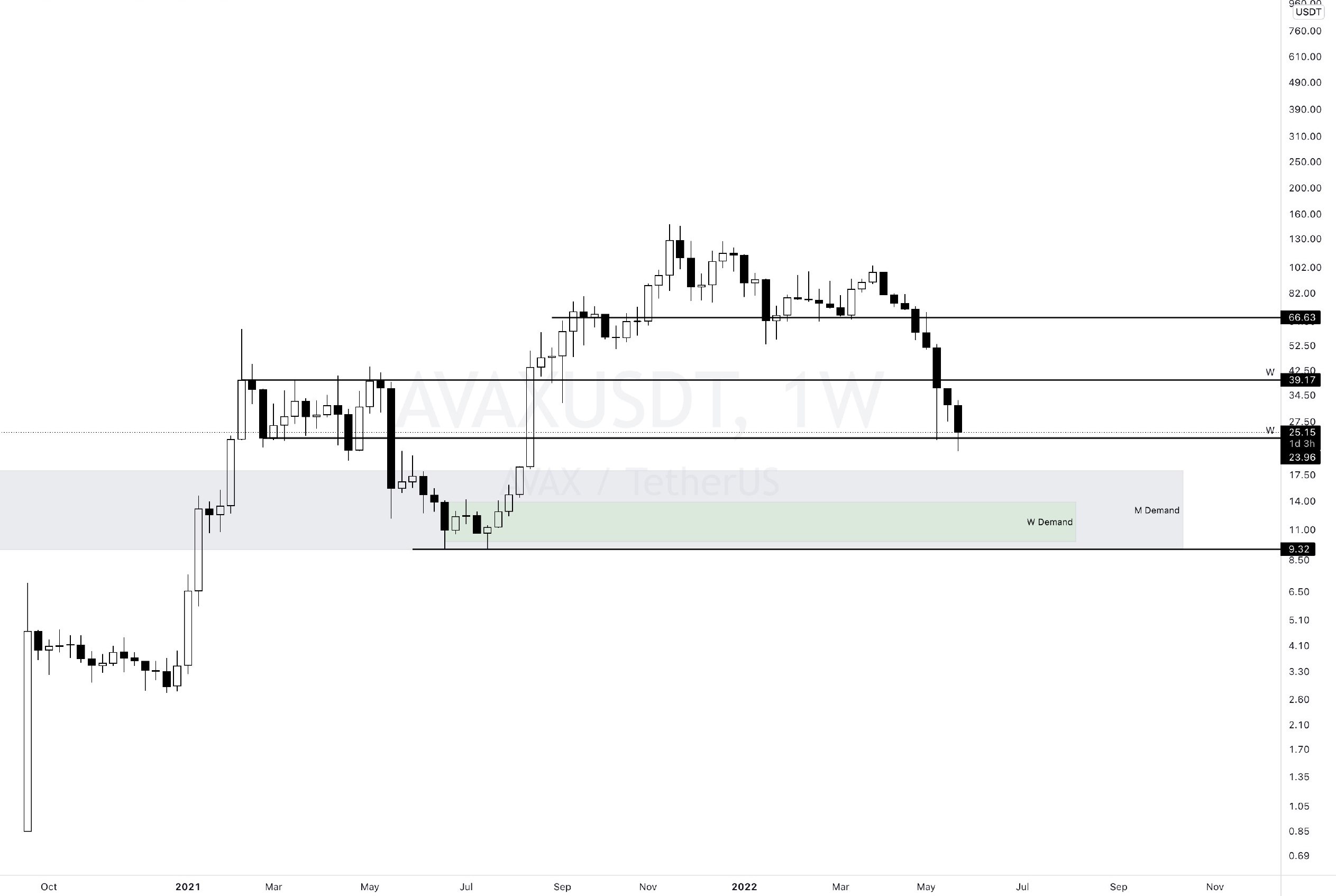 We said that $AVAX will be subject to 39-23 band movement and may drop to around 23. (on May 18)
It fell as low as 23 USD. We will reconsider whether we will continue to react or decline in the new week, according to the close above or below 23.96 on the weekly chart.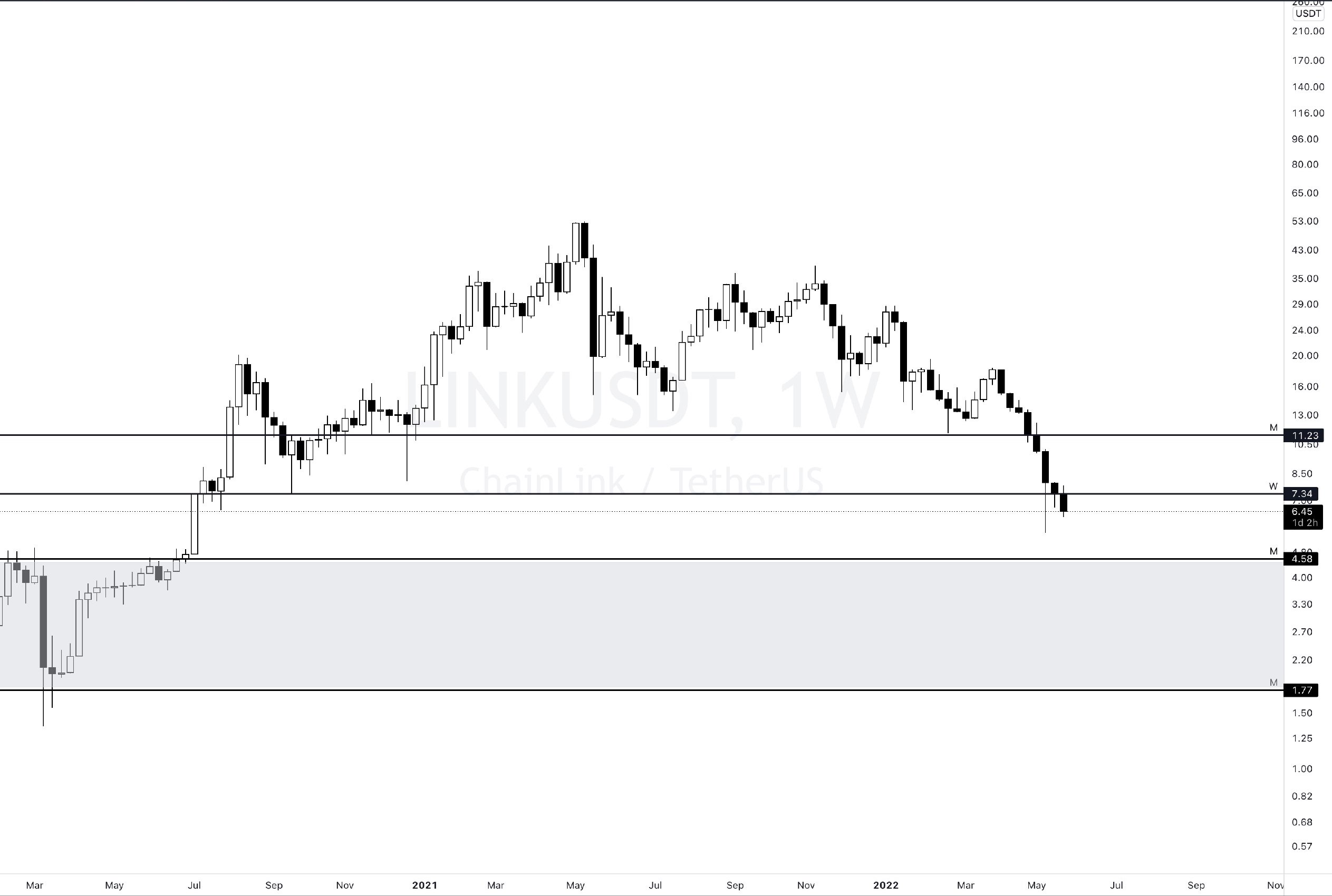 Initial support for $LINK below 7.34 is 5.0 / 4.5 USD.
The accumulation zone formed between 4.58 and 1.77 years in the '19-'20 years, therefore, it would not be surprising to visit this place as well.
If we start the week with a rise, it will be possible to retest the 7.34 level and then trigger the shorts if weakness occurs.
Note: Even if there is a weekly close below $BTC 28.8, unresponsive decline continues in all coins.
Good luck with,
It is not investment advice.
Graph Source: Tradingview
Posted Using LeoFinance Beta
---
---