26 May My Technical Analysis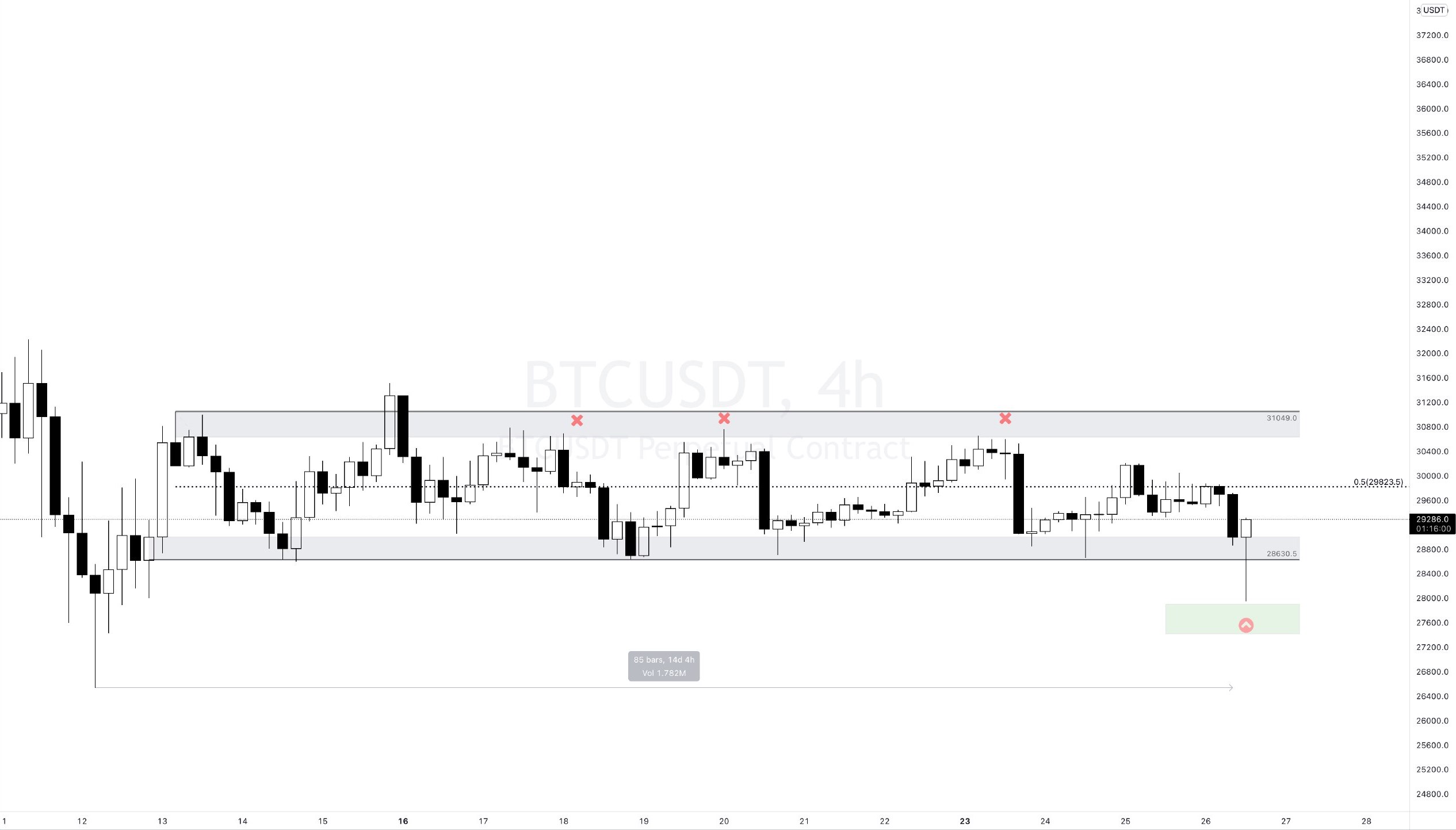 $BTC intermediate target 28.4 ✅ further I see that we have landed very close to the green box (27.8/27.4) and a return is coming very close to the targets in that area. The turning point was a click down for me, but at least I realized a goal.
Initial resistance levels 29.4 and 29.8, if we manage to stay at these levels, we can push it up to 30.6.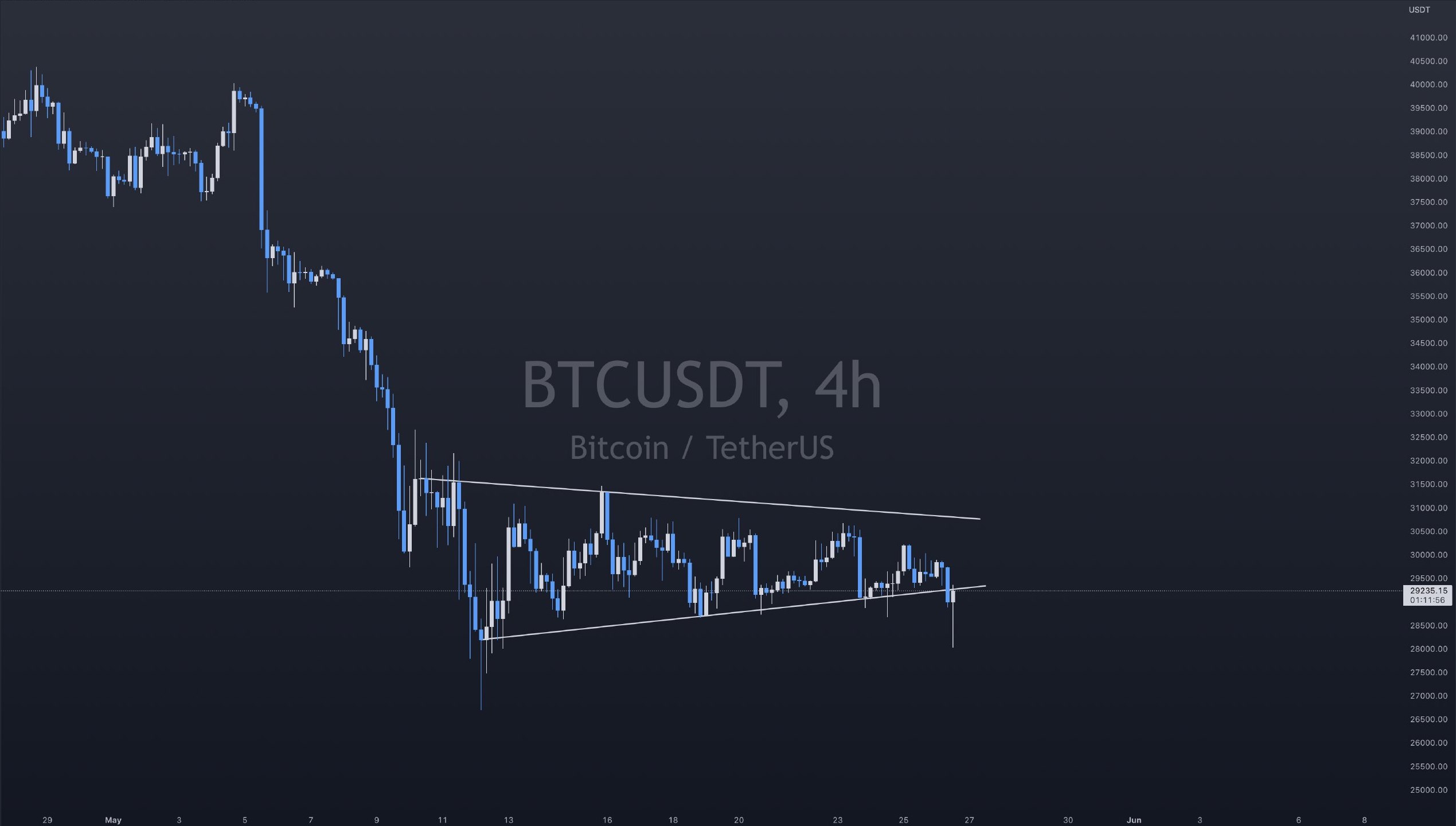 Let's also emphasize that $BTC is in a critical place from a different point of view.
We cannot say that the selling pressure is not over yet, as long as we are below the 4s closures within the triangle, that is, as long as we cannot hold on above 29.4 and 29.8, which I gave in the previous analysis.
If we can't throw it in, this time we're back to the green box in the previous analysis.
If 4s closures are followed in this setup, it will lead nicely.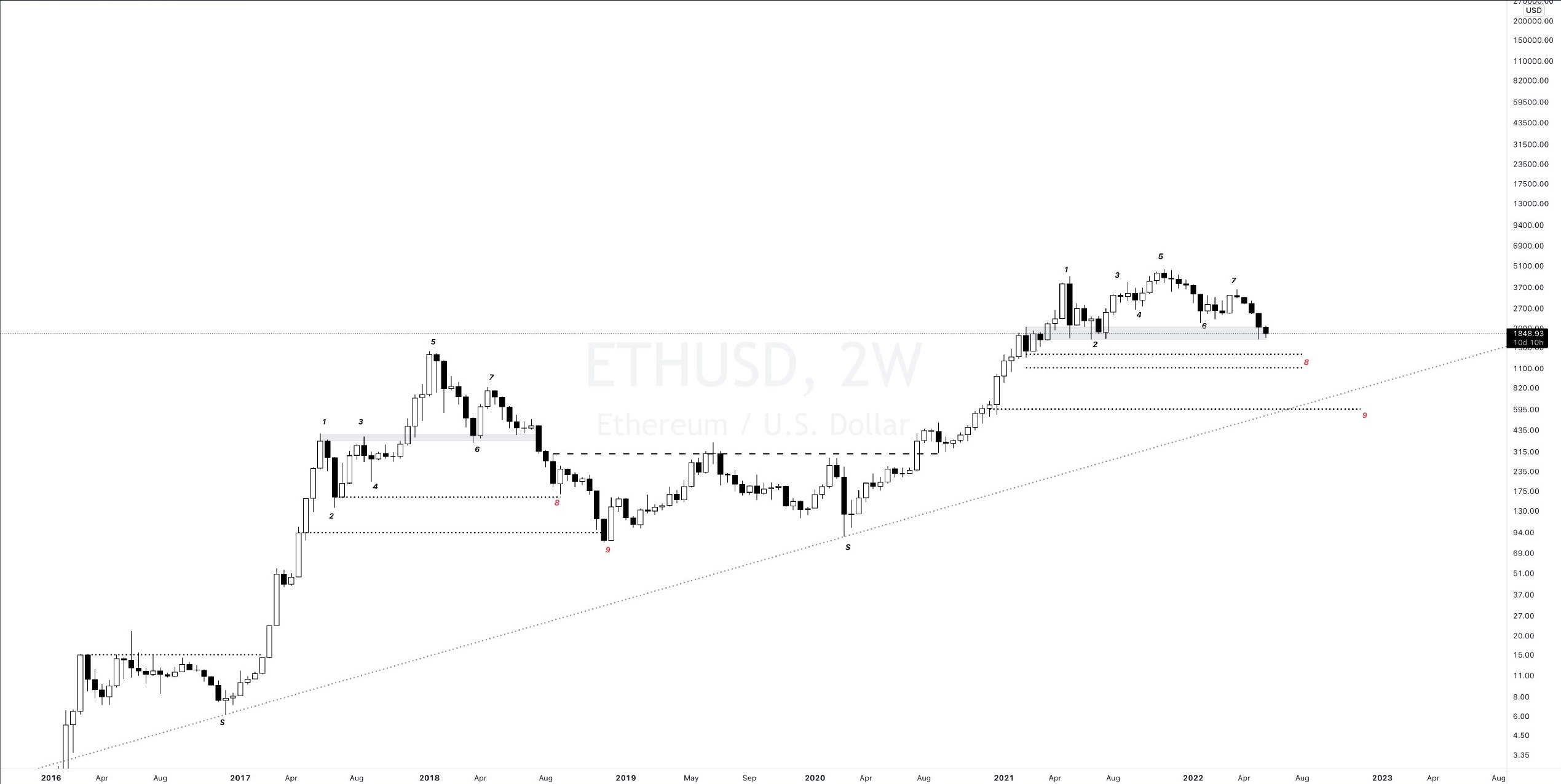 Let's also examine the $ETH long-term view. I have given more details of this analysis on twitter, if you have time to examine it, you will definitely find it useful.
For $ETH, 1700 USD is very critical, and the weekly close will bring us down to the 8th number 1400 - 1100 range. We have yet to see such a closure. If we can't get away from here this week seems a bit critical, things will get a little tricky.
I will be following this graphic on a weekly basis, and if I see a closing that may be negative, I will write it here or on twitter.
Take it easy,
It is not investment advice.
Graph Source: Tradingview
Posted Using LeoFinance Beta
---
---