You don't fight back by fighting back.
What looks crazier than someone shouting at the top of their lungs "I'm not crazy! I'm not crazy!"?
Who looks more guilty than someone who is fighting against their accusers?
What looks more authoritarian than trying to silence ideas by claiming those ideas themselves are authoritarian?
Do you see where I'm going with this?
Now with the last one, you may have thought "yeah, that's what THEY do" but I challenge you to look at yourself and not at others for a moment.
Both sides think they know what's going on. Both sides are very emotional. Both sides want to fight to show that the other side is wrong. And both sides prove their accusers right.
If you look at things without any assumptions, both sides tend to have totally valid points. But different beliefs about what goes on behind the scenes and what is motivating certain decisions. That's really all that separates them.
Once you get past people's trust or distrust for the media or for leaders, they have a lot more to agree on. Once you get past a belief that people are this way or that way, there is a whole lot that is easy to agree on.
These are pretty deep and fundamental differences though. How can we reconcile them?
I'm not really sure we need to. You can be at peace with someone who you vehemently disagree with, but you have to be strong enough in your beliefs and convictions to stop caring.
Fear fires us up. It's our insecurity that leads us to make these accusations of others, as justified or unjustified as they may be.
When you try to fight against accusations against you, you inevitably justify everything that they are saying to those who hold their beliefs.
Trump didn't get Trump into office. The media and the fear they spread around Trump got him into office. Antifa didn't become a household name all by themselves. The fear of social justice warriors on the right brought them to prominence.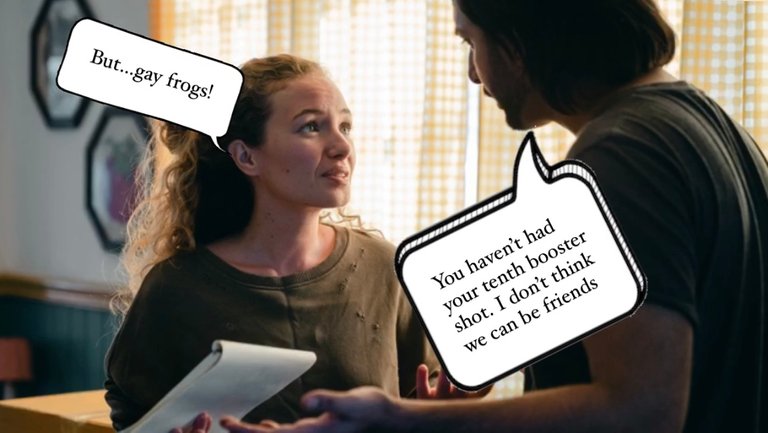 Everything is a collaborative process, and the more fear that's put into it, the more the results will reflect our fears.
If someone tries to accuse you of something, the only way to prove your innocence is to make their accusation ridiculous beyond a doubt. The only way to do this is to accept them in a way that they refuse to accept you.
It doesn't mean bend over and let them do whatever they want. It means making things more about what you believe in than how you feel at them moment. Emotions are a great GPS system. They are absolutely terrible drivers.
Learn to walk away when things start to get heated. Learn to be quiet when you know your opinion won't achieve anything. Don't jump to conclusions out of a desire to simplify everything into good and bad, right and wrong.
It may be true that our freedom or our safety is in danger. But we still have places we can speak and we still have a high chance of surviving the things that scare us the most. It's really not that bad yet. Trust me, it's really not that bad, not even a fraction as bad as it could be, and no, nothing is inevitable.
It may get a lot worse, yes. But if you observe cause and effect of people's behavior enough, there is a clear pattern, and Abraham Hicks states it ever so perfectly. "What you resist persists".
Here is a personal story that illustrates this point perfectly…
My mom used to think I was incapable of making good decisions. She would try to dissuade me from doing anything that wasn't part of her imagination of what I was supposed to be. We used to have rabid arguments and she never really got a sense of how much it weighed on me.
That's until one day I decided I wasn't going to fight with her any more. I imagined how the best version of myself would respond to her and I tried to respond like that.
Every time she started to argue I said "I love you mom, let's talk when we calm down. I didn't say when YOU calm down, even though she was the one who was being hysterical. I said WE because someone who is hysterical doesn't respond well to accusations. They double down on them.
The first time I did this she was furious and called me back 1000 times but I refused to answer. I called her back 3 days later and she didn't answer. 5 days later, no answer, 2 weeks later, no answer.
A month later she calls and says "I miss you." And I could feel her pushy attitude towards me lighten a bit. We got along a little better after that.
Then one day a few months later it happened again but it was more extreme. She got other family members involved and started threatening me. "Mom I love you so much but I'm not going to talk to you if you talk to me like this".
"You are cutting off your mother!? What kind of child did I raise?" I'm paraphrasing. In the end I said "if we can't change our relationship we aren't going to have a relationship. I'll always be there if you are ready to have a calm conversation, but I won't do this."
We didn't speak for 3 months. I thought she had disowned me.
But in the end she called me and apologized and we've had a great relationship ever since, better than I ever thought possible.
I know that not everyone cares about you like family, and not even all family members are able to swallow their pride like my mother and I did. It does not always work. But it often does, and we only know if we try.
One person needs to be the adult and say "we agree to disagree". They have to do it before things become an all out war. Even when we are scared of what their ideas might lead to.
I know you think being banned on twitter is a big deal, or that not being allowed to eat at a restaurant is a big deal. I know you think that people not doing everything they can for public safety is a big deal. I know you think that beliefs in a conspiracy are dangerous and a big deal I know you think that a few laws that mean you have to start using new words to refer to someone's gender are a big deal. I know you think that people not respecting you by calling you by the pronoun you consider yourself is a big deal. I know the environment is a big deal. I know the economy is a big deal.
(I know you thought that not all of those examples are comparable)
None of these are a big deal compared to where we are headed if we don't start acting like adults…if YOU don't start acting like an adult.
You don't have the power to force someone else to act like an adult. You can only change you.
Is it fair that they are forcing you or disregarding you? No. But adults can keep their shit together even when things aren't fair. Adults can live by their ideals even when others tempt them to cave in and argue. If you believe in respect and decency then show it, even when it's not shown to you, even when you are under threat.
THAT is the only way to win. Is it guaranteed? No, but it's the best chance we've got.
Your emotional outbursts hurt your cause. Your accusations hurt your cause. If you want to support your cause be the most shining example of what a human should be like in every situation and don't stoop to a lower level. Don't try to force others to see things your way when you are worried about being forced to live a different way, that is the exact energy you disagree with.
Actually, do what you feel like, but don't be appalled when your greatest fears come to pass. The belief that we are past the point of no return is a self fulfilling prophecy. We only bring the worst case scenario closer by deeming it inevitable. Why would you want to do that?
The laws you disagree with will have a chance to expose their hypocrisy if you law off a little. The people who you think are criminals will have a chance to expose themselves as criminals if you let them be the hysterical ones.
An unfair law can lead to a unified rebellion, and a protest can lead to a tighter clamp down. The more polarity you bring to a situation, the more and equal or greater force will come and knock you down.
True change comes from mastery of the self.
The real battle is not between you and them. It's between you and you .
🌎🌎🌎🌎🌎🌎🌎🌎🌎🌎🌎🌎🌎
My work:
Confessions of the Damaged 1.1 - Out now!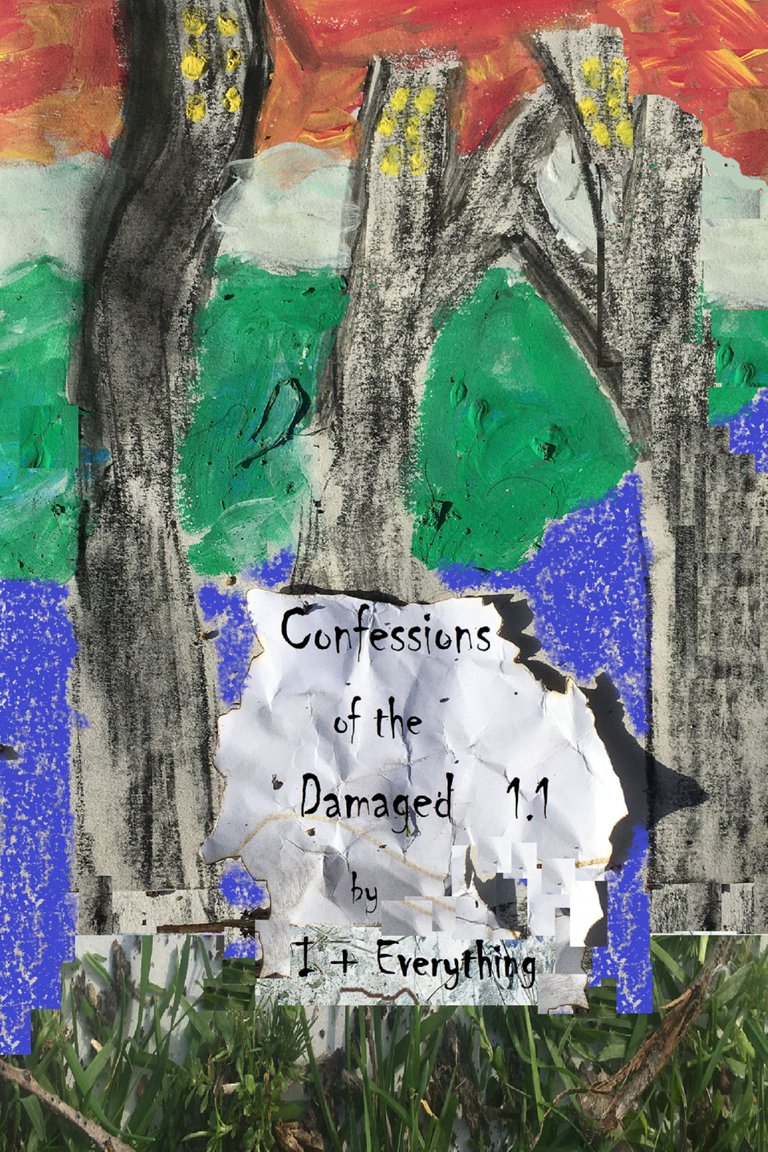 Come join Hive Cross Culture and Join our discord
Please consider delegating to @crossculture or following our trail 🙂
🌱🌱🌱🌱🌱🌱🌱🌱🌱🌱🌱🌱🌱🌱🌱🌱🌱🌱🌱🌱
---
---