Nurtured by Books
I feel a bit guilty taking up this challenge, because in the last few years of my life, I think I have not exactly done justice to my love for reading...
But since the most beautiful stranger I know has tagged me to take a shot at this challenge... Oh well, I have to place my guilt aside a bit, and just give it a go...
---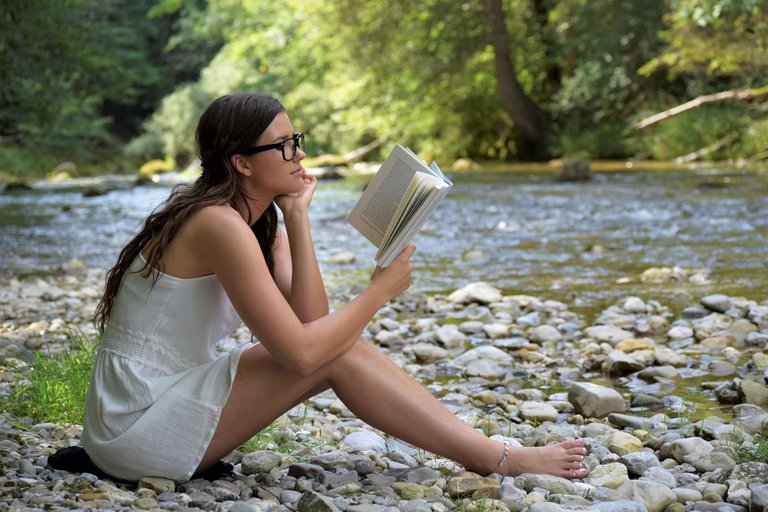 Picture Source: Pixabay
---
I have loved books since I was a little child. My dad used to have a book shelf filled with lots and lots of books, newspapers, journals, magazines, etcetera. That book shelf used to be the primary reason he punished me back then. Because I would go pick a book, or a newspaper, and by the time I was done, the place would be a mess.
I was still very much a child when I started reading James Hadley Chase's novels. My dad had at least 30 of those novels in his catalogue. As a matter of fact, my pen-name, Sladen (which I made see-SLADEN, as in "look at Sladen", because the system did not allow me use simply "sladen" when I first registered on Steemit back in the day)... anyways, my pen-name Sladen came straight out of one of Hadley Chase's books, SAFER DEAD, where Chet Sladen was the protagonist. Shortened as C-Sladen (See-Sladen), get it?
Anyways, to the challenge itself...
What is your favorite time or place to read?
Well, I don't think I have a favourite time. I could pick up a book and read at any time of the day. However, when it comes to favourite place, I would say indoors. That is, either my house, or in the confines of my office. This is because i usually abhor any sort of disturbance when I read, as I may not be able to fully enjoy the moment.
What makes you enjoy a book?
Well, first of all, it is the intrigue. A book has got to hold me captive. It has got to keep me wanting more at each phase, such that I would be eager to get back to reading even when I have cause to pause for a bit.
Do you like to read outdoors, before bed or on the bus on your way to work?
Definitely indoors. I would say sometimes before bed too, but I always end up sleeping when I do that, and I may not be sure exactly where I stopped while reading. About reading on the way to work, I live in Lagos, and for those who understand the transportation environment in this part of the world, reading at such a time may not be exactly ideal.
Do you focus on character development, thoughtful messages, or the level of intrigue a plot generates in you?
Intrigue! Intrigue!! and even more intrigue!!! Of course, it is not like I do not focus on the rest of it, but there is something about being held captive by a storyline, and then being entirely thrown off balance by the eventual resolution. Such stories are usually unforgettable.
---
Well, that is my take on the challenge.
Thanks for stopping by.
#SladenSpeaks
#IfWordsWereNudes
I nominate @fadekemie and @wems to give this challenge a shot too...
---
---