New Tunes 20.1.2023

Hello music lovers! 🎵 🎧 🎵
Are you ready for #newtunes suggestions for the weekend?
If NO, just skip this post, if YES, read on!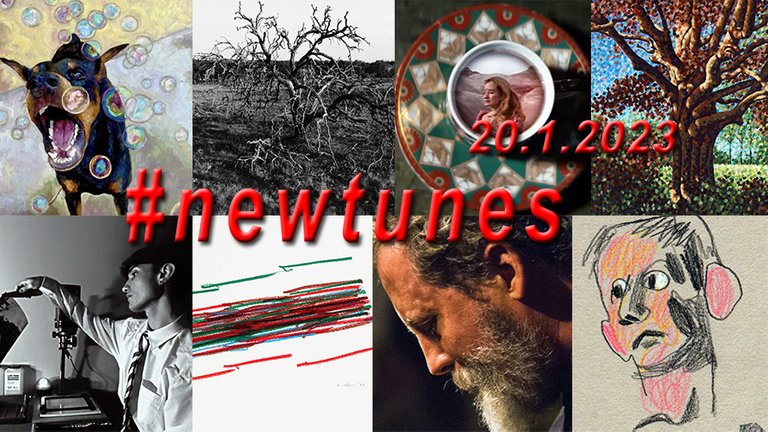 Mostly well-known musicians, but some I've heard of for the first time. But that doesn't mean they're not interesting. Of course they are, but the music industry hasn't caught up with them yet. Here are some suggestions that may or may not stick in your mind.
Let's go!
Music4life!
🎵 🎧 🎤
Fall Out Boy - Love From The Other Side
After five years, American rockers Fall Out Boy have announced a new album "So Much (for) Stardust". To mark the occasion, they have released a new single "Love from the other side", which continues their typical sound from the very beginning. In short, nothing earth-shatteringly new, but certainly appealing to fans.
🎵 🎧 🎤
Itoa - Catch Eyes
Itoa is a British producer Alex Godoy, has been working in the fast-paced dance genres since the beginning. This latest "Oh No EP" is no exception. His music draws deeply and freely from the fast genres of house and techno - classic acid, footwork, bassline and jungle - turning them into wild dance routines.
This song weaves a thundering bassline into a fast syncopated rhythm, and just as everything flows smoothly the groove detonates into a thundering synthesised explosion. Godoy, who is very adept at creating dance music that fills the room, enjoys proving how far he can go without losing the flow.
🎵 🎧 🎤
One Step Closer - Dark Blue
One Step Closer is an American melodic hardcore and straight edge band. A new name for me. Their beginnings date back to 2016 and they came to attention in 2021 with their debut album "This Place You Know". This song is from their new EP "Songs for the willow" where all three songs deal with the contradictions between the dream of success and real life crawling through your fingers. With screaming vocals and fast melodic guitars, they're sure to grab the attention of fans.
🎵 🎧 🎤
Ryuichi Sakamoto - 20220302
The new album by the versatile pianist and composer Ruichi Sakamoto, member of the Yellow Magic Orchestra, "12" is a minimalist album consisting of ambient etudes for piano and synthesizer in which he continues to make music while fighting a decade-long battle with cancer. The disease is progressing but he perseveres with his music, not knowing how much longer he will have, as he says, looking at the possibility of his own death and reflecting on the musical legacy he will leave behind.
🎵 🎧 🎤
Belle and Sebastian - When We Were Very Young
In their latest album "Late Developers", the Glasgow indie-pop project continue their ride between memories and reality, simple and harmonious melodies as if they were created on the spot, light but nostalgic at the same time, folk-rock that turns into neon-synth pop but we don't even notice it. Unencumbered by technology and various modern wonders, naive perhaps, but still firmly grounded in reality.
🎵 🎧 🎤
Margo Price - Been To The Mountain
Nashville-based country singer-songwriter Margo Price has released her fourth album, "Stray", and this song is the first single that takes her away from classic country and into more rhythm'n'blues-tinged waters. As she puts it, she wants to find a cosmic sense of empathy with her new songs, not just looking at rainbows and the sky. Ugh...
🎵 🎧 🎤
Algiers- "I Can't Stand It!
Algiers once again surprises and surpasses. "I Can't Stand It" is the third single from the upcoming album "Shook", which will be released at the end of February. The previous one, Irreversible Damage, I already mentioned in #newtunes.
Featuring gospel vocals from Future Island frontman Samuel T. Herring and Jae Matthews of Boy Harsher, 'I Can't Stand It!' is an emotional, fast-paced doomsday epic that pulls from all corners of the band's eclectic musical and cultural background.
🎵 🎧 🎤
Bill Orcutt - On the horizon
Finally, another music maker, new to me, I'm a bit ashamed because I didn't know him, he's been making music for over thirty years. Bill Orcutt, an American guitarist from San Francisco, released his fourth album "Music For Four Guitars" at the end of the year, which brought him sudden success and reach. Orcutt is primarily an improviser, even in all the moments when he works on standards and plays his own motives. But this new music is different from his previous works. It's a post-production assemblage of recorded guitars in four layers. Hence Four Guitars. The result is uplifting music for uplifted minds, each opening guitar motif sounding like the set-up for its own legendary punk rock track. I highly recommend listening to the whole album.
🎵 🎧 🎤
More #newtunes?
#newtunes2023
20.1.2023, 13.1.2023, 6.1.2023
If you're interested in new sounds from the past four years, you can listen to them at these links - there are Spotify playlists for each year:
newtunes2019 | newtunes2020 | newtunes2021 | newtunes2022
Music4life!
Listen loud!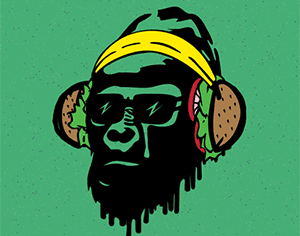 🎵 🎧 🎵
Stay Healthy!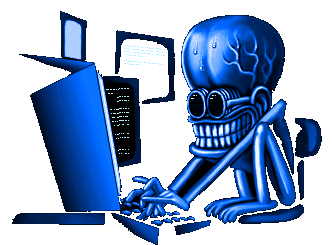 NFT Showroom Gallery
3Speak Channel
Photo Manipulation
Beer Tasting
New Tunes
Foodies

Ready for Web3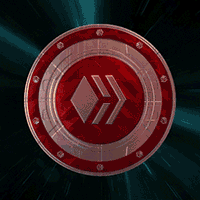 ---
---