Beer Tasting: Ludger's Classic, Käuzle Helles, And Teisnacher 1543
Hello everyone! 🍻
Autumn is here, and the mornings are getting colder and foggier. The holidays are coming to an end. But the days are still sunny, and what we didn't manage to do in the summer will make up for now.
How about Hive? I believe everyone who went to HiveFest enjoyed it.
Maybe we who stay at home will enjoy it too. Who knows? :)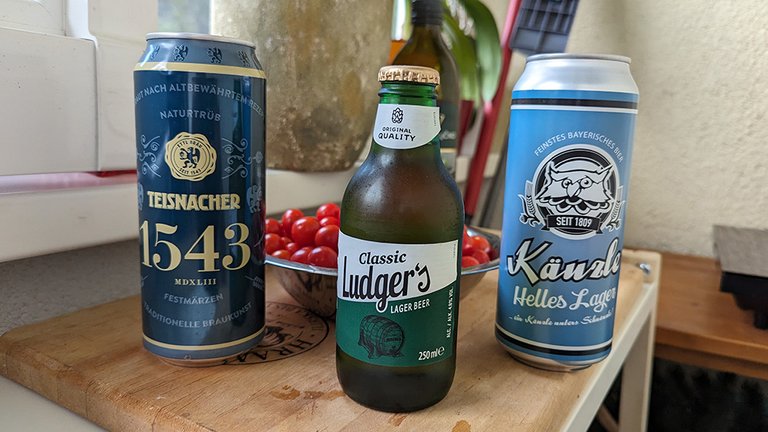 As you can see from the picture, I have three beers today for the 324th #beersaturday. Well, two and a half, two German Bavarian and this little half is an industrial beer that I don't even know where to put.
So I'll start with that.
🍻 😎 🍻
Ludger's Classic lager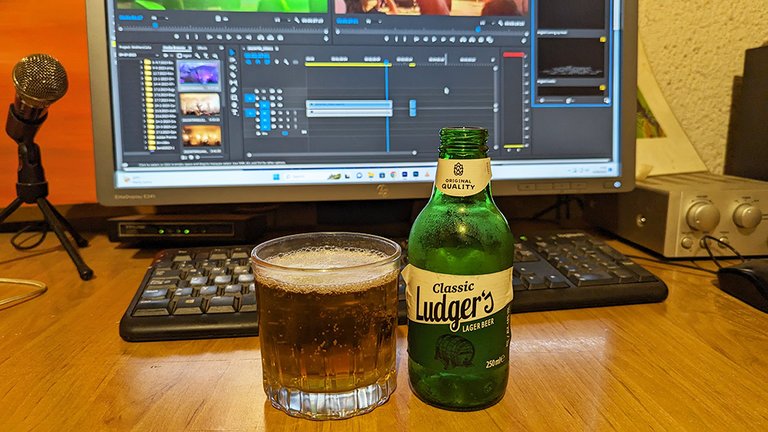 Commissioned for Spar UK, Harrow, England, brewed in France for Buying International Group Spar, Rokin, Amsterdam, NL.
Bottle, 0.25 l, alcohol 4.8% ABV. It's lager.
Yes, from everything written and from the sources I have found I can conclude that it was brewed somewhere in France (I have not found a brewery) for the multinational SPAR. It says it's for the UK, but I bought it from my local SPAR. Well, it's a distinctly industrial beer.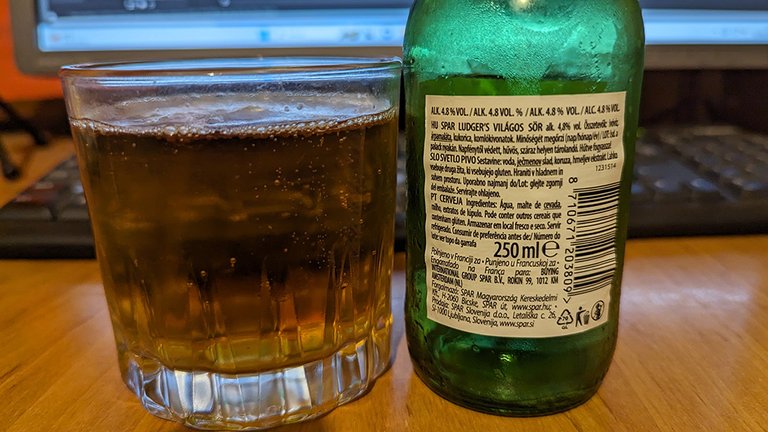 Clear yellow color, has little foam and quickly disappears. It goes down the throat smoothly, and there is a little sweetness in the mouth, a hint of bitterness, more of the sweetness of corn than of malt. In the aftertaste, it all disappears. And that's it.
I won't say that it's watery or that it has a metallic taste as is typical of industrial beers because it doesn't, but it's so, I would say, completely devoid of personality, quite something.
It's lucky that it was cold and that it was only enough for one small glass. I will survive, of course.
🍻 😎 🍻
Kauzen Käuzle Helles Lager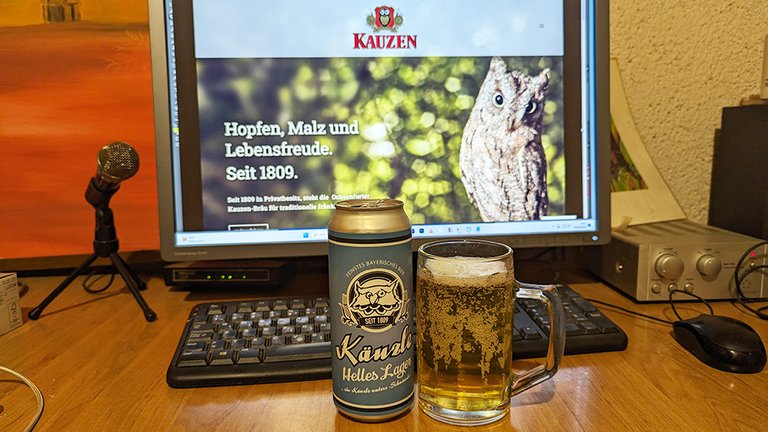 Brewed by Kauzen-Bräu, Ochsenfurt, Bavaria, Germany.
Can, 0.5 l, alcohol 5.2% ABV. It's Helles or Hell style beer, clean, malty and dry finish.
Master brewers have nothing to say about this beer either. From Kalea Beer-Box.
The beer is pale yellow, the head is low and disappears quickly, and it smells malty.
A sip goes down the throat smoothly, in the mouth I taste the sweetness of the malt that dominates, flour and bread, a hint of some herbs.
There is no hop bitterness in the aftertaste either.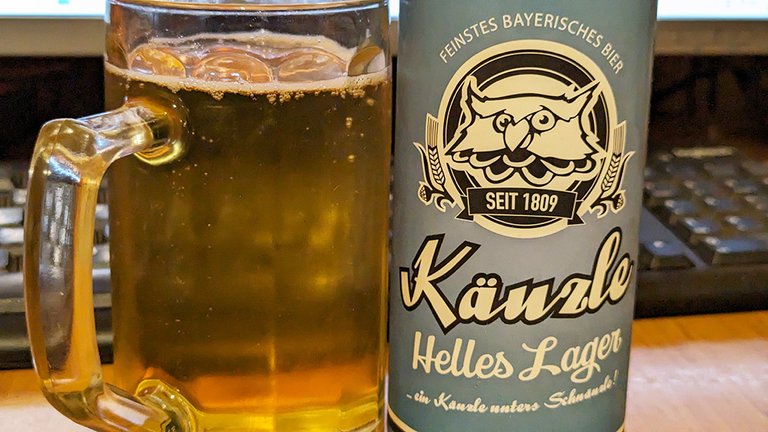 Well chilled, so drinkable, but nothing special. Below average.
It doesn't stand out in any way, just an ordinary shank beer that you quickly forget.
So... best to move on.
🍻 😎 🍻
Teisnacher 1543 Festmärzen Naturtrüb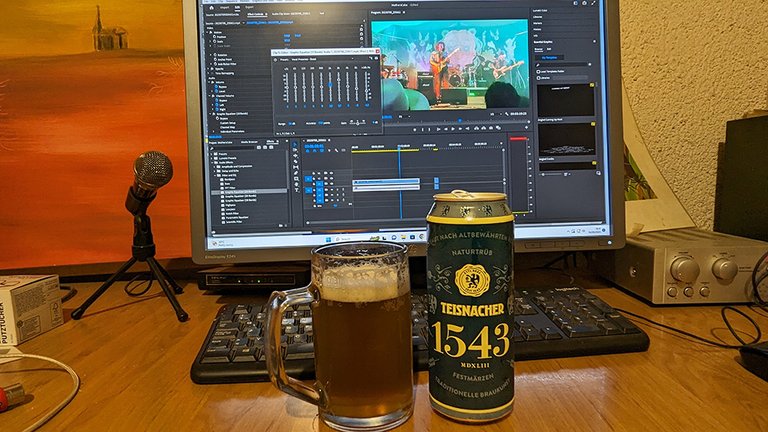 Brewed by Ettl Bräu, Teisnach, Bavaria, Germany.
Can, 0.5 l, alcohol 5.4% ABV, IBU 20. It's a Märzen or Oktoberfest bier, a malty lager with bready flavor and less bitterness.
What do the master brewers say??
Teisnacher Festmärzen was brewed for the brewery's 475th anniversary celebration. The naturally cloudy Festmärzen has a slightly cloudy amber color with medium, light beige foam. The aroma is dominated by caramel and malt, and the taste again features caramel, malt and subtle bitterness, but nuts and hay are also present. The finish is fine tart and spicy - a quaffable beer that only did justice to the 475th anniversary!
This can is also from Kalea Beer-Box, I hope it's better than the last one.
The beer is slightly cloudy golden in color, and the head is low, creamy, and persists for some time. It smells of malt and caramel.
The sip goes down the throat smoothly, and the sweetness of the malt and the caramel dominate the palate. Biscuits and spices in the background.
In the aftertaste, the sweetness of the caramel lingers and fades, and a discreet bitterness emerges, which slowly disappears.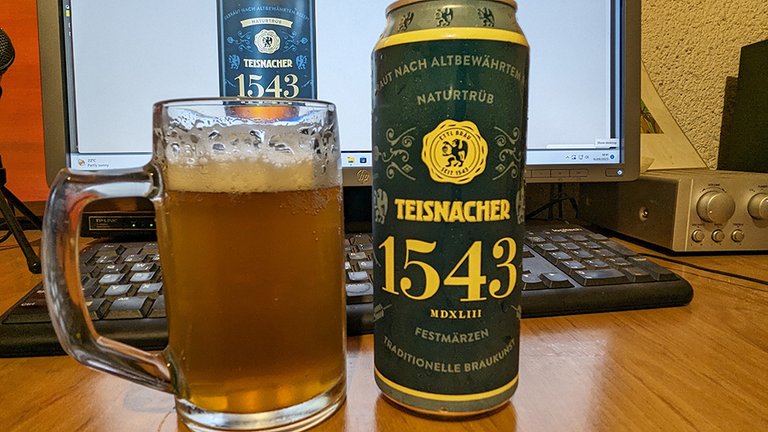 Very drinkable and refreshing. Interesting combination of flavours, not much bitterness but caramel, which dominates, not too much, is usually present in dark beers.
I like this beer very much but, unfortunately, it's not available here and the shop is only for Germany. I would like to have it in my fridge.
Enough beers for today :)
One more beer was because I was slowly cooking my chili sauce, it's very hot and I needed some liquid to neutralize it all :)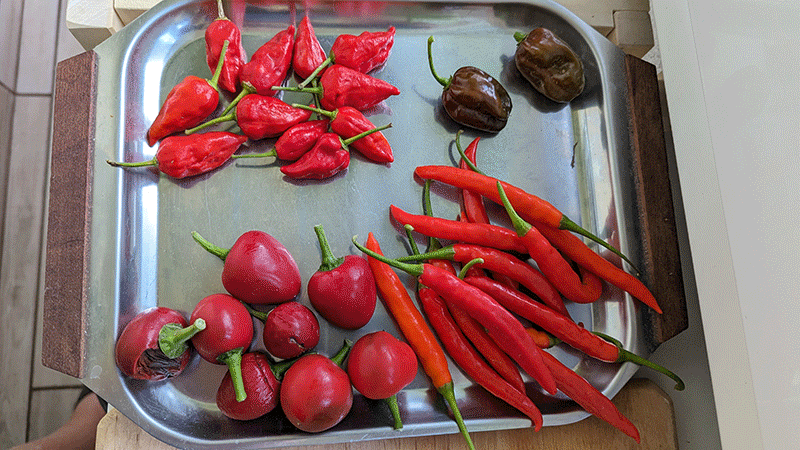 🍻 😎 🍻
And what am I listening to as I write this, cook chilli and taste beer? Something from my yesterday's #newtunes post, an old master that surprises again.
Van Morrison - Shakin' All Over
Thank you for your attention.
🍻 😎 🍻
#beertasting2023 (the annual page for 2023 will be ASAP 😁)
Kuchlbauer Alte Liebe And Kraftbierwerkstatt Black Forest, Bamberger Rauchbier and Samuel Adams Wicked Hazy IPA, Sankt Bartholomäus Hefeweizen And Vizir Black Jack, Aldersbacher Urhell and Ceres Extreme 10, Erzherzog Märzen and Bergkönig Dizzy Grizzly Hazy IPA, Turbo Prop and Califia, Green Gold Komb4jn and Kácov Hubertus, Red Eye Rabbit and Vizir Mr.Pride, Nova Runda C4 & Angry Moose & APA, Green Gold Logist and Avery IPA, Brewdog Lost and Konrad Světlý Ležák, Out Of China and Lone Wolf, Founders All Day IPA and Singha Lager, Ludger's Mexiqana and Pozoj IPA, Baraba Lager and Primátor Tchyně, Weihenstephaner Original, Hopsbrew Juicy IPA and Hirter Zwickl, Edelmeister IPA and Volfas Engelman NEIPA, Trzech Kumpli Wheeler and Baltic Pina Colada, Delirium, Demon, And O'Hara's, Tatra Jasne Pełne and Radegast Ratar, Dry Hopping Coop IPA and Irish Craft IPA, Żywiec IPA, Cieszcyn Double IPA, Łomża Pils, Sarajevsko, Forst Sixtus and Slalom Strong, The Crafty Irish Lager and Veltins Grevensteiner, Loo-Blah-Nah Little IPA and Bohemian Pils, Carlsberg Rush and Grolsch Premium Pilsner, Martens Gold and Ceres Mosaic IPA, Time 5 o'clock and Vocation Divide & Conquer, Bevog Buzz and Lobik Cryowser, Zichovec Krahulík 12° and BrewDog PunkIPA, Dead Pony Club and Doppio Malto Rossa, Bergkönig Ironik IPA & Ayinger Winter Bock, Tektonik Ikonik and Lobik Svarun, Axiom Queen Vaccine & Time 8 o'clock, Kult 316 and La Trappe Dubbel
More stories about beers? You can go back a little further in history! 😁
2017 🍻 2018 🍻 2019 🍻 2020 🍻 2021 🍻 2022
Stay healthy and enjoy your beer!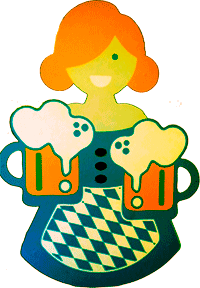 Take a look into Beer Community
if you want to read more Beer adventures.
And if you want to share your beer experience,
post your story to the Hive BeerSaturday challenge for fun.
BEER token is ready for you, too :)

Thanks, @detlev who started all this!

btw: There are two BEER Games in town:
BEER PONG, and BEERFRIENDS

5% of the earnings of this post will go to beneficiaries of the community (@beerlover).
🍻 😎 🍻
Stay Healthy!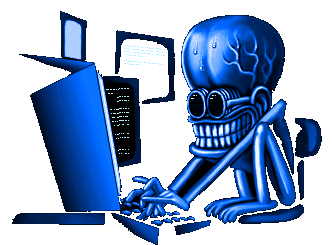 NFT Showroom Gallery
3Speak Channel
Photo Manipulation
Beer Tasting
New Tunes
Foodies

Ready for Web3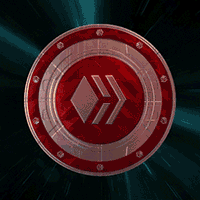 ---
---