Macro Photography ~ Can you guess what this is?
I recently had to visit Seoul for some paperwork and on my trip I was lucky enough to visit a few camera shops to see if I can find anything on the cheap to capture some macro photography shots. Low and behold I found some extension tubes. Now, I have never used them and only saw what they could do by watching some YouTube videos. Sadly these were not the highest quality extension tubes as they don't have contact points. Still, I was eager to just test them out the first chance I get. Noticed that focusing on something was rather tricky and the focal range is crazy small. Still, I was able to capture these pepper corns. Still loads of things to play with and figure out with the new lens but I am pretty happy with this shot.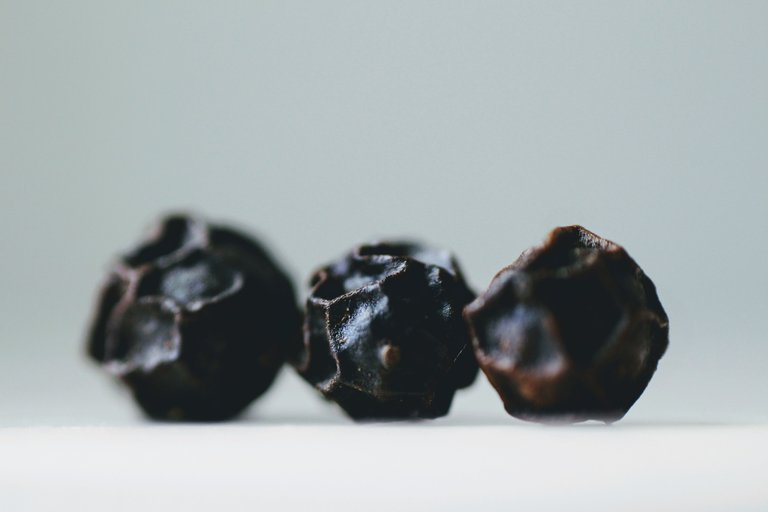 Picture taken with a Canon EOS 700D.

---
---