Odesa guidebook: Must-see places #8 Sly Banker
Today I want to tell you about the mini-sculpture "Sly Banker", which appeared in Odesa in 2018. At the same time, the famous Odesa banker of the 19th century became the prototype for the sculpture.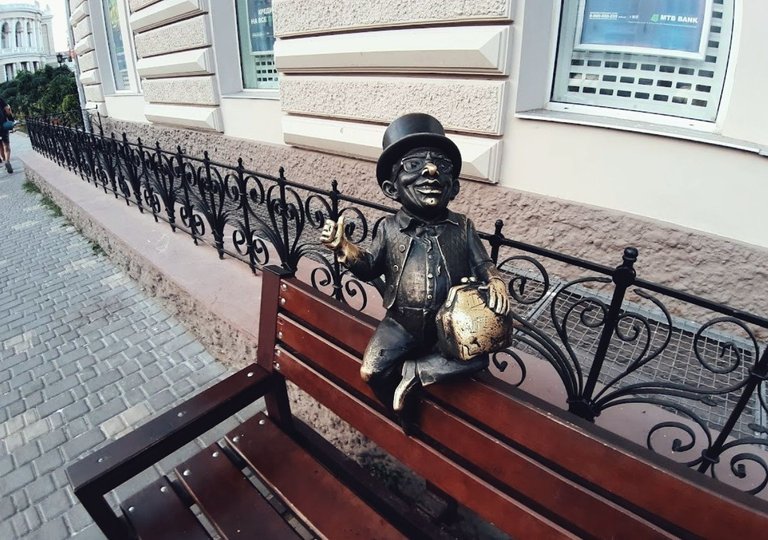 Why is the sculpture located in Odesa?
The thing is that Ozias Hais became the prototype of the sculpture. He was a rather famous banker of the city at that time, and also was a member of the City Duma, a member of the Odessa Exchange Committee and the Odessa Committee of Trade and Manufactures.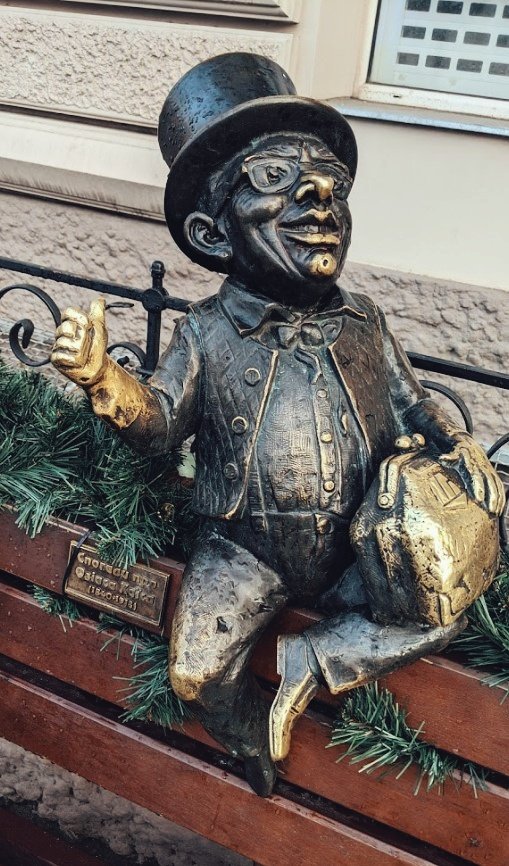 He played a rather significant role in the development of the city since in 1911 he created his own bank and provided rather favourable credit conditions for individuals to develop their own business.
In general, the topic of how banks helped Odesa quickly get back on its feet is worthy of a separate post.
What is the history of sculpture?
The sculpture appeared in the city in the fall of 2018. The sculptor was Oleg Novayev, who had already made several monuments that are popular not only among tourists but also among residents of the city.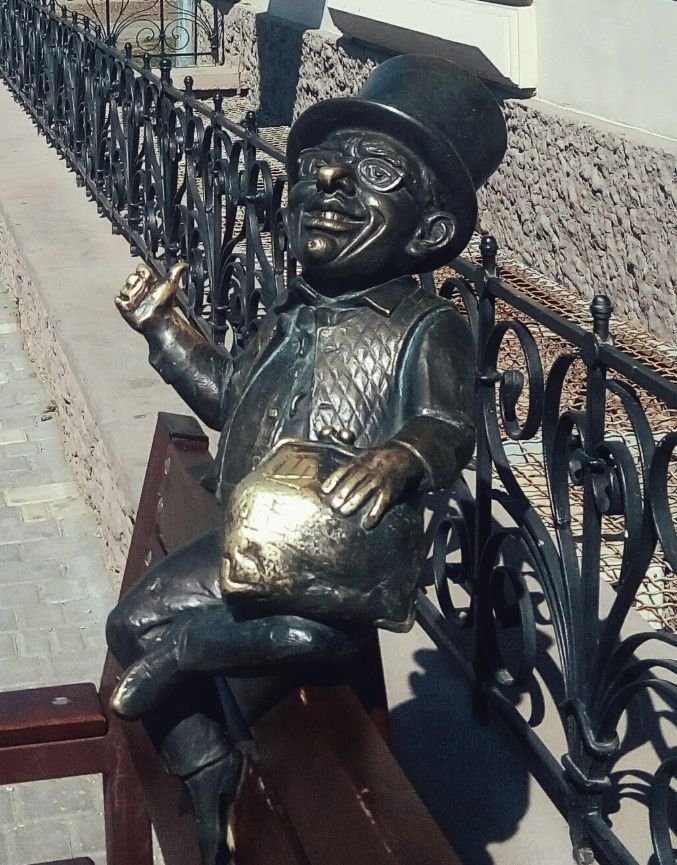 But the idea and embodiment of the new art object belong to one of the major banks, near one of the branches of which it was installed.
By the way, as soon as the sculpture appeared, the locals and tourists came up with an omen. If you rub a banker's large wallet, you will be rich in monetary wealth.
Initially, the sculpture looked like this: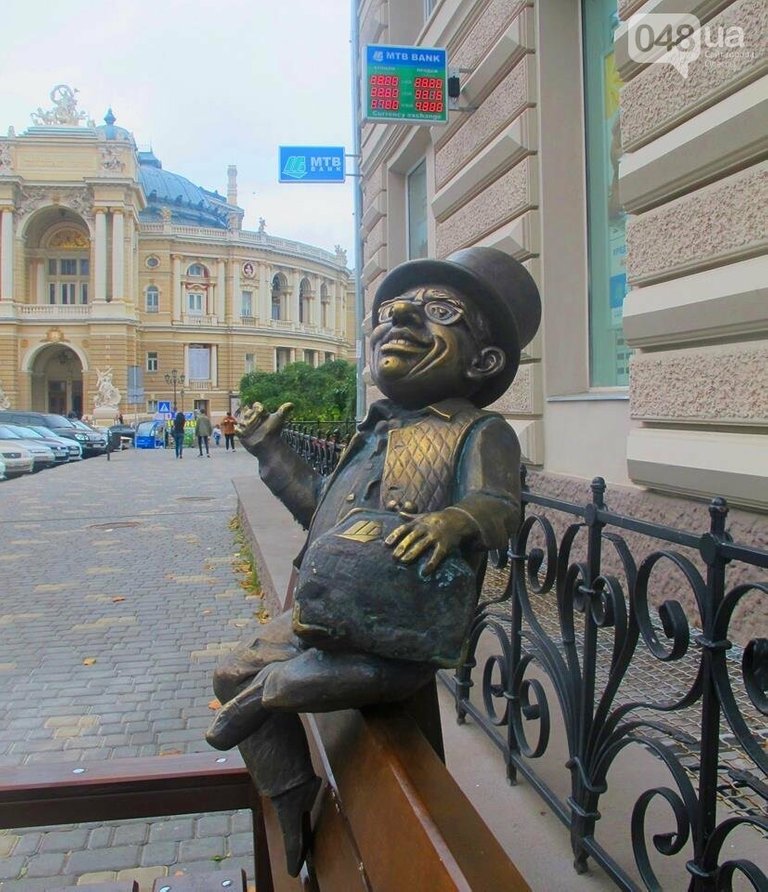 And today the omen reached both the nose and the banker's hand. Well, if you are in Odessa, be sure to go to the banker so that the Hive grows to the moon!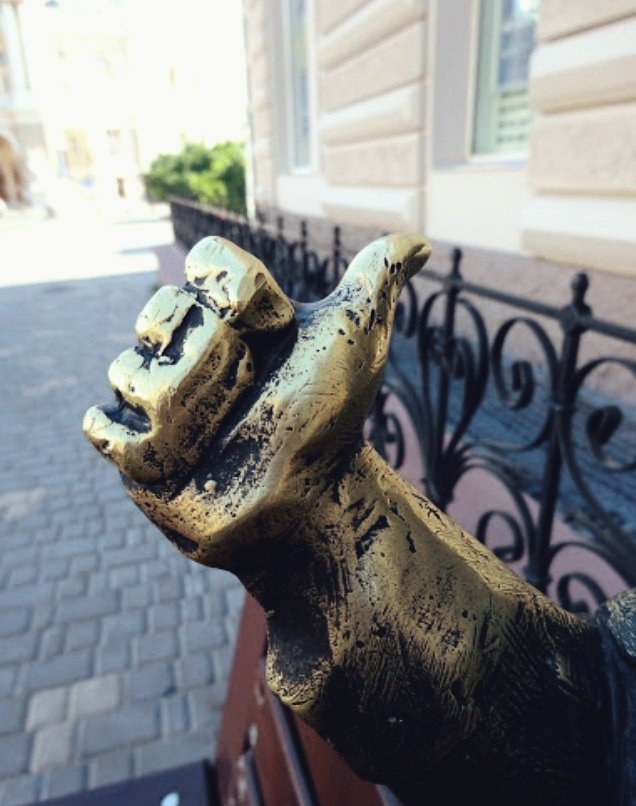 Where can you see the sculpture?
The sculpture is located in Odesa at the corner of Deribasovskaya and Rishelievskaya streets.
The exact GPS coordinates are 46.484536, 30.741120
You can also save my map in Pinmapple.

---
---