Odesa guidebook: Must-see places #7 Odessa Passage
"Passage" has been one of the symbols of Odessa for more than a century. This chic building has been adorning the city centre since 1899. It was built by the famous and incredibly talented architect L. Vlodek. It is important to note that due to the overworking of the workers, the construction of the Passage lasted only 2 years.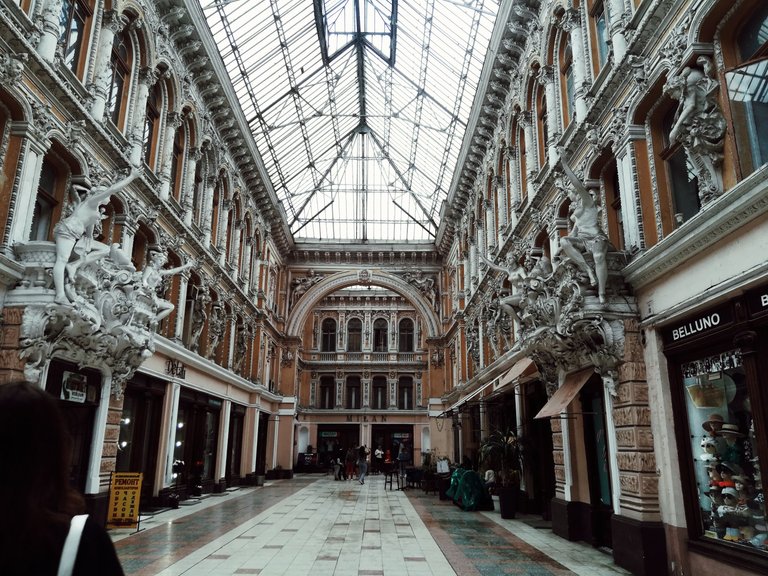 The building in which the "Passage" is located is both a hotel and a covered shopping arcade. This architectural and historical monument is located at the intersection of Preobrazhenskaya and Deribasovskaya streets.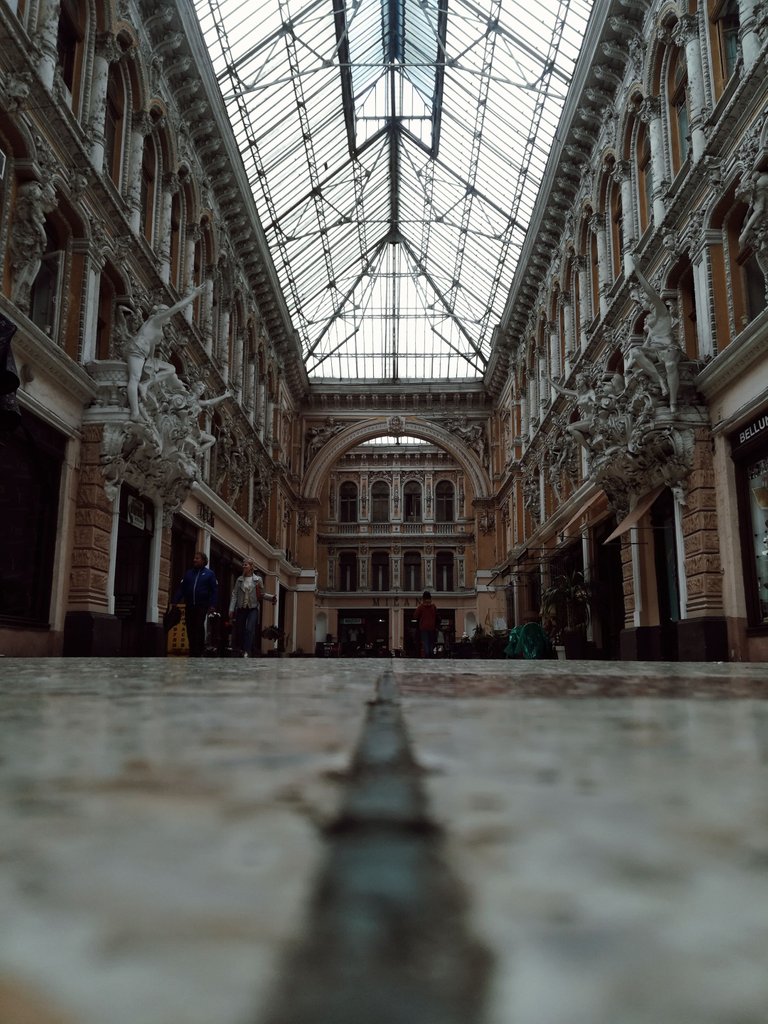 Inside you can find many souvenir shops, as well as several cafes. Unlike passages in other big cities, here you will not be able to go shopping for many hours in a row or sit on a bench near the fountain because our version is quite compact. However, you will definitely spend a lot of time looking at the architecture of this place. After all, every second you will find something new and interesting on the walls of the passage.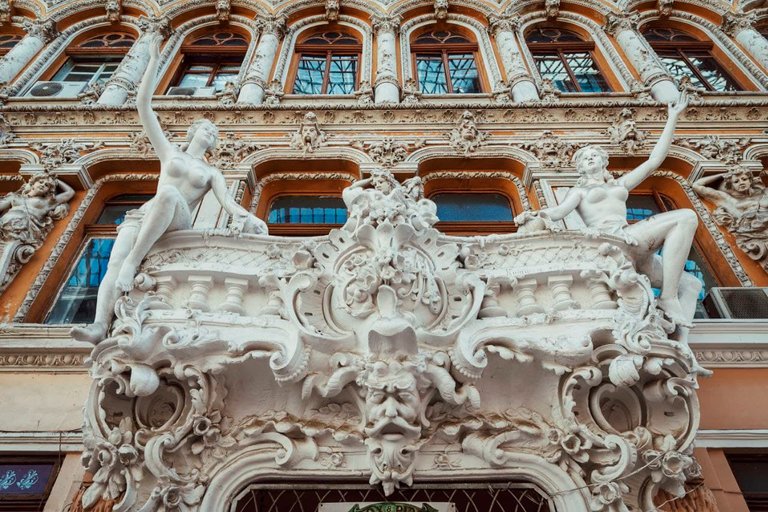 The house consists of several buildings. The outer building has four floors, and the buildings forming the inner gallery (passage) have three floors. In terms of the architecture of the facade, the architects maintained the Baroque style and adhered to the concept - there are never too many decorations. The house was lavishly decorated with sculptures, stucco mouldings, balustrades, balconies and bas-reliefs.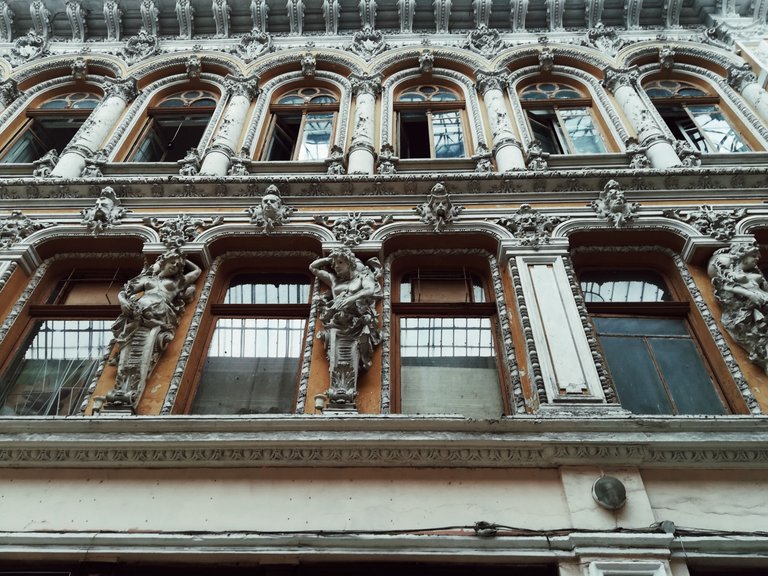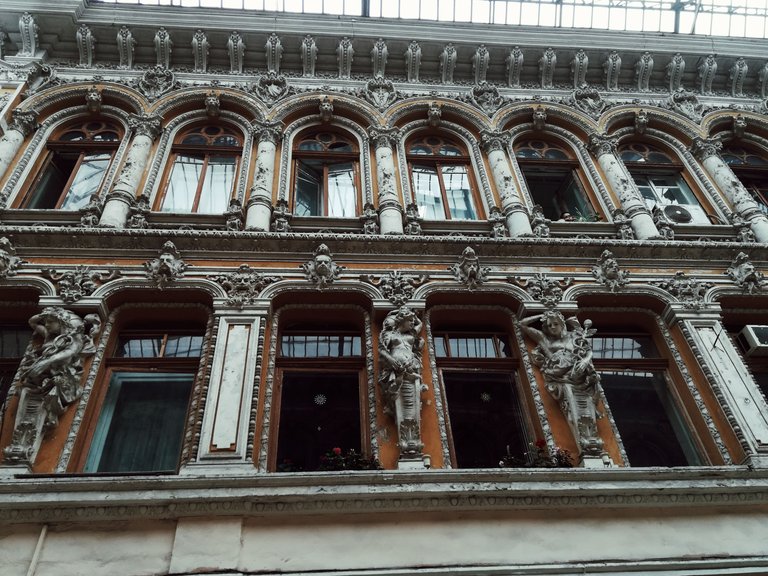 "Passage" is amazing for its organic mixture of styles and trends, here the ancient Roman Fortune with a torch and Mercury on a small train, Apollo with the attributes of a Soviet worker, does not hurt the eye. In some fragments, elements of the Summer Garden in St. Petersburg are guessed, meander ligature is a type of ornament of Ancient Greece. The architects seemed to have taken all the best from the world heritage and transferred it to one building.
On the roof on the side of Deribasovskaya, there are two sculptures - Hermes on a steam locomotive and Diana on a ship. The entrances to the gallery are decorated with sculptural groups symbolizing industry, agriculture and art.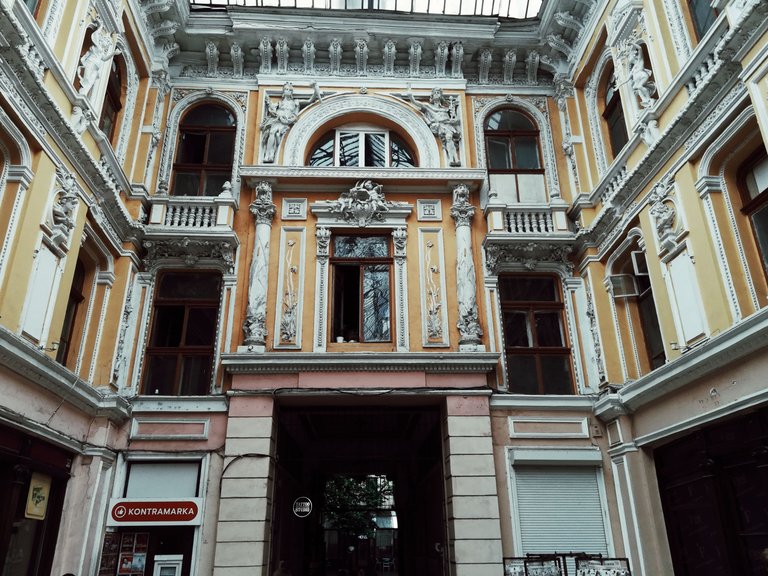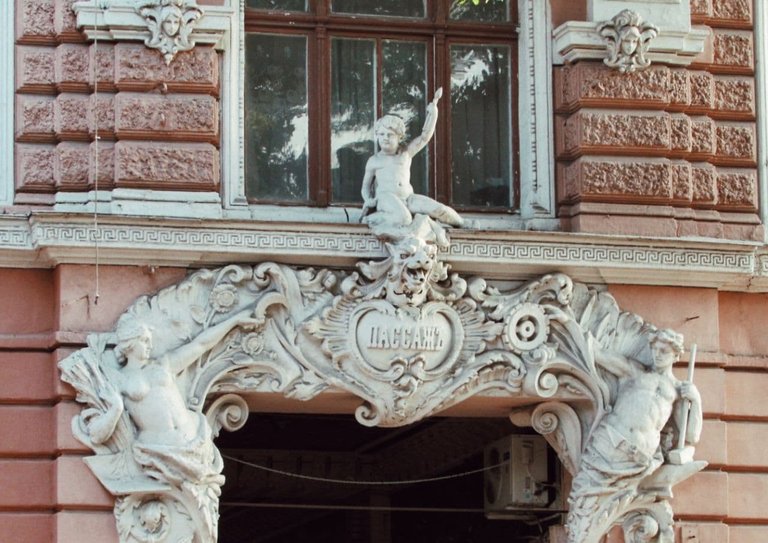 The dates of 1898-1899 are placed on the facade of the house on the Transfiguration side. These are the years of construction.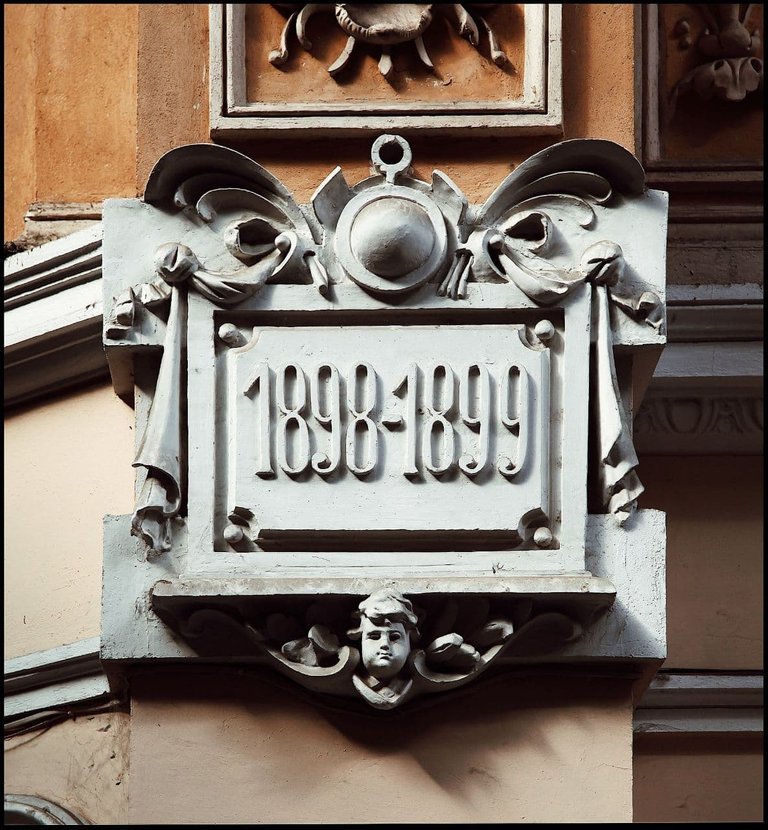 On the corner of the inner gallery are the same dates and authors of the house.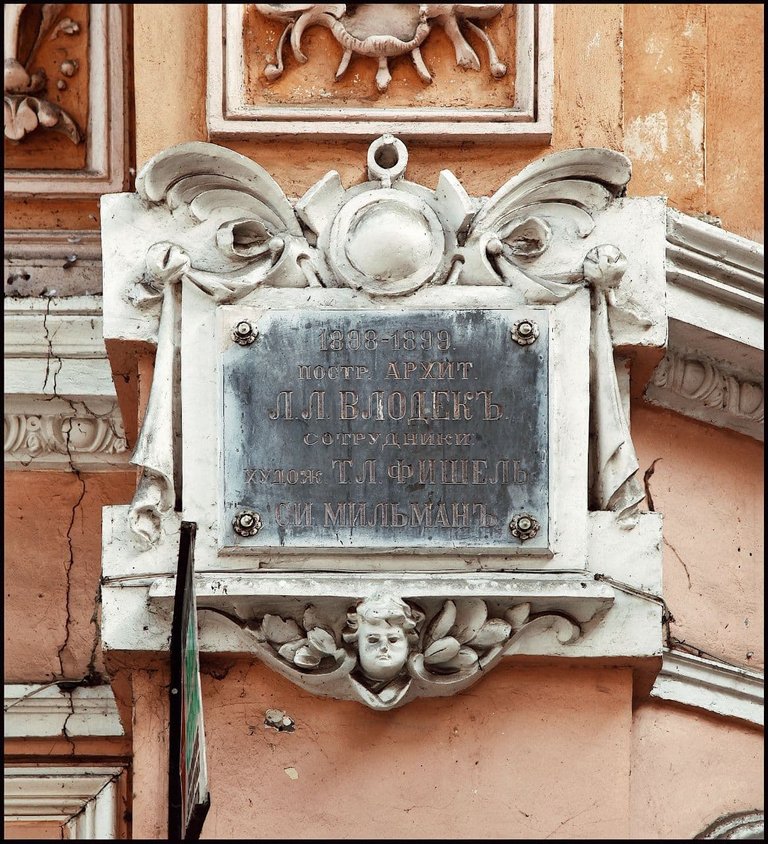 Odessa Passage is located in the city of Odessa, at the intersection of Preobrazhenskaya and Deribasovskaya streets.
The exact GPS coordinates are 46.484304, 30.732924
You can also save this link in Pinmapple.

@pinmapple
---
---