Craziest sects you may not have heard of
Lately, I have become interested in all sorts of stories about conspiracy, various sects and ambiguous personalities in history and facts about them.
At first, it's interesting. Secondly, it is useful, because, in case of meeting with such people, I will understand what is happening.
I decided that it might be interesting for others, so I will periodically publish the information I have studied on these topics. Today I want to talk about sects.
I'll start with a distant history. Once upon a time, they tried to draw me into a community, thank you that at that time I was old enough to understand this and not to be manipulated.
It all happened on a dating site (oh yes, during the break-in of my relationship there was no initiative on my own initiative, I decided to look for at least new friends). So, I met two girls there in parallel and started talking. Yes, I'm a lesbian who doesn't know yet. But now it's not about my orientation.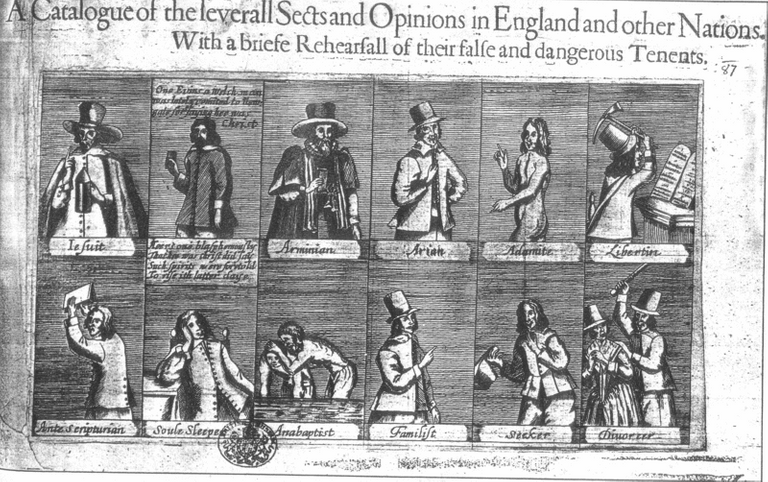 At first, they seemed to be the most adequate and pleasant interlocutors. However, after a few days of communication, I saw many strange things in their behaviour.
They both demanded a meeting. At what to pass it had somewhere on the outskirts of the city in the apartment. The behaviour of both was quite similar, although there were some differences.
Let's call them girl 1 and girl 2.
Girl 1 was closer to an ordinary person. We discussed movies, music, literature and many similar topics. Even the weather outside the window was discussed because they lived in the same city. It was quite interesting.
Girl 2 immediately began to communicate with the "heavy artillery". Almost from the first message, she told me something about the Bible, the afterlife, and how to live here.
After consulting with my friend and showing her the message, I realized that they were trying to drag me into a sect and decided to continue communicating with them for the sake of the experiment.
Each of them "worked" me in parallel and tried to draw me to them.
I already have a bad memory of all the correspondence, but all I can say about them is:
Attempts to drag me to an unknown place. In terms of the fact that the meeting was to be on the outskirts of the city
Constant citation of the Bible. (Even when I said I was Jewish and didn't accept the New Testament, I was told it was okay, but be sure to read what they said and pray). Of course, I'm not Jewish, but I was interested in how they would react
They constantly tried to find out about my financial situation, how my family lives, whether I have my own home
And, of course, they tried to become my closest friends. They asked about problems, tried to support me as much as possible and said that I could find all the answers from their pastor.
They found out exactly where I live. At the same time, I did not even say the area of ​​the city where I am. Apparently, they have some databases with addresses. It was not so difficult to find out my last name and first name at that time by using Facebook
Of course, I didn't go anywhere and after a while, I stopped communicating with them, but since then I started studying this topic.
Today I will write about some sects that have interested me and maybe someone has already heard about them.
Scientology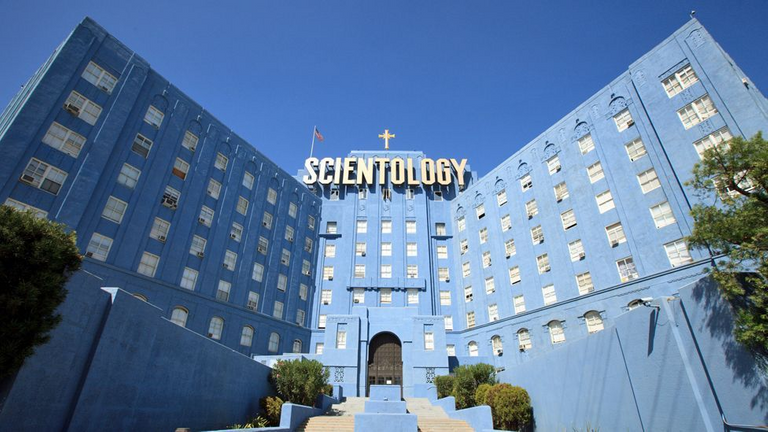 It appeared in 1947 in Los Angeles, USA. Lafayette Ronald Hubbard, an American science fiction writer, is its founder. At the moment, the famous followers are Tom Cruise and Priscilla Presley.
Like many sects, the main idea is that the whole world is doomed to destruction, but man will continue to exist further, outside the mundane body with the help of the main element of our personality - the thetan. Only this knowledge will help to survive the dying planet. And here there is already room for treatises, books, speakers and various methods of salvation - more than one thousand dollars can be spent on all teaching materials.
According to many researchers, this sect is criminal and simply siphons money out of people. The organization is characterized by the most severe control and subordination. Psychiatrists, in turn, say that members of this sect undergo a much longer rehabilitation period than others.
Ku Klux Klan
Christian movement based on the ideas of racism. Known for their brutal murders. In ideology, the superiority of the white race. Wearing white hoods, representatives of other races and nationalities were burned. In 1928, the sect's popularity peaked - there were about 4 million of them.
Manson family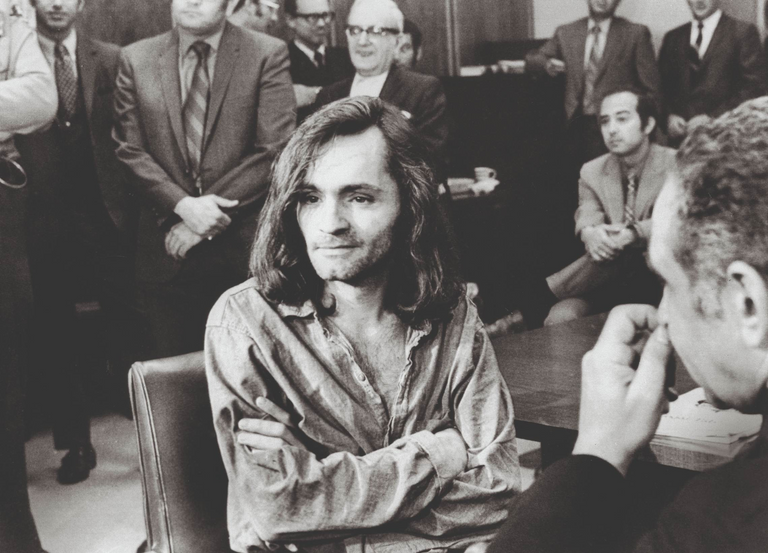 Charles Mills Manson is a musician with several popular compositions, also a murderer, leader of the commune "Family", some of whose members committed brutal murders in 1969. He declared war between the white and black races under the name "Helter Skelter".
The musician recruited children who were thrown into the street. The sect has had a series of gruesome murders on the slopes of Hollywood. Some - as Marilyn Manson named their bands after him.
Fundamentalist Church of Jesus Christ of Latter-day Saints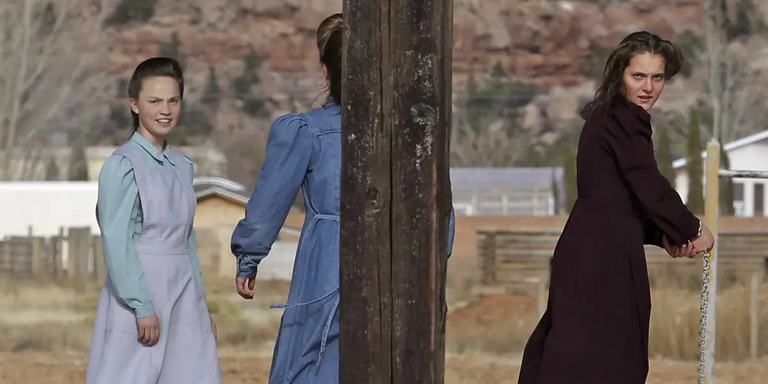 After the Mormons abandoned the practice of polygamous marriage, the traditionalist group of "faithful" split from the church majority, forming their headquarters in Colorado.
The followers of the sect continue to practice racism, xenophobia and homophobia. Although the cult leader was sentenced to life in prison in 2005, he continues to lead the cult through coded letters.
Non-Pentecostals or Charismatics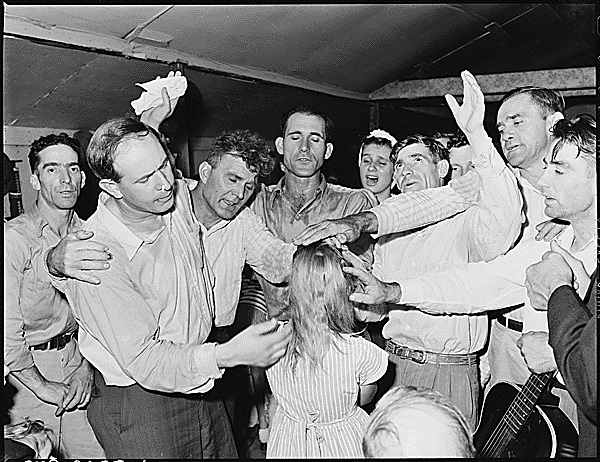 One of the most scandalous sects. Its members quote the Old Testament. The main emphasis is on the part where it is about tithing (donation in the amount of 10 of the income). During general meetings, shepherds lead people into a state of trance, hypnosis.
This is God's grace for all followers. Experts say that addiction develops from such teaching, very similar to drug addiction and alcoholism. As a donation, people give money, jewellery and even clothes.
Raelism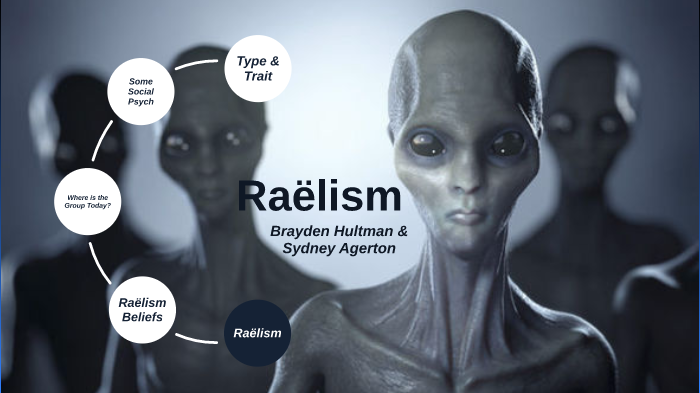 This sect is based on belief in aliens. It has 90,000 members so far, but still, Raëlism continues to grow, attracting new followers. The founder is Claude Vorlon, now known as Rael. He claims to have come into contact with a green-eyed alien named Yahweh in 1973. Yahweh told him that life on Earth was artificially created by a species of space alien called the Elohim.
Order of the Solar Temple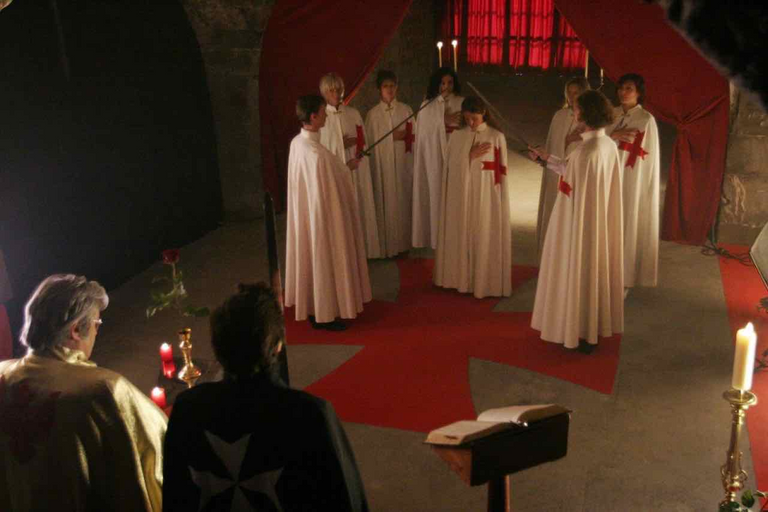 Beliefs and activities of this secret cult, including a combination of early Christianity, UFOs, New Age philosophy and Masonic rituals. They were a predominantly peaceful organization with some unconventional beliefs (that is, death is only an illusion and life continues on other planets) until the baby of one of its members was sacrificed in one of the lodges because they believed he was the antichrist.
Shortly afterwards, several people from the immediate area committed mass suicide, and others were found either killed or strangled. They were all dressed in their ceremonial robes.
Freedomites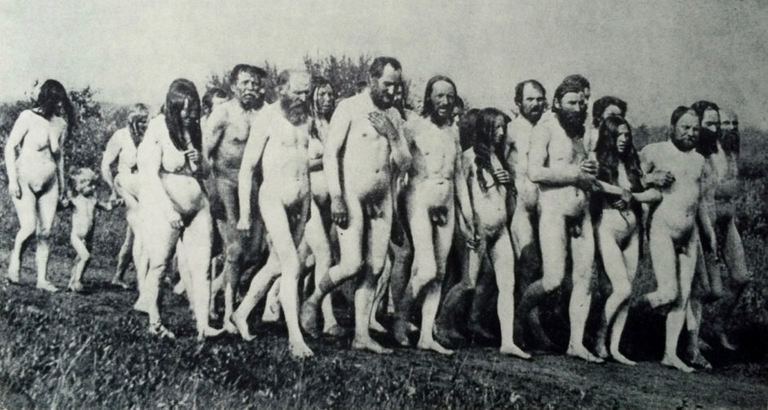 They are also called "Free people", "God's people". The cult was formed in the Canadian province of Saskatchewan in 1902 after the split of various groups of spiritual Christianity who fled Russia to avoid persecution. The idea of ​​freedomites is based on three different postulates: common life and property, nudity and anarchism.
They became best known for their naked public demonstrations to oppose the material tendencies of society, and in the 1920s and 1930s, they even burned and bombed a number of public buildings (naked, of course) to show their contempt for the government.
---
---