[Esp-Eng] Cute mermaid|-|New Drawing|-|By @scasofia030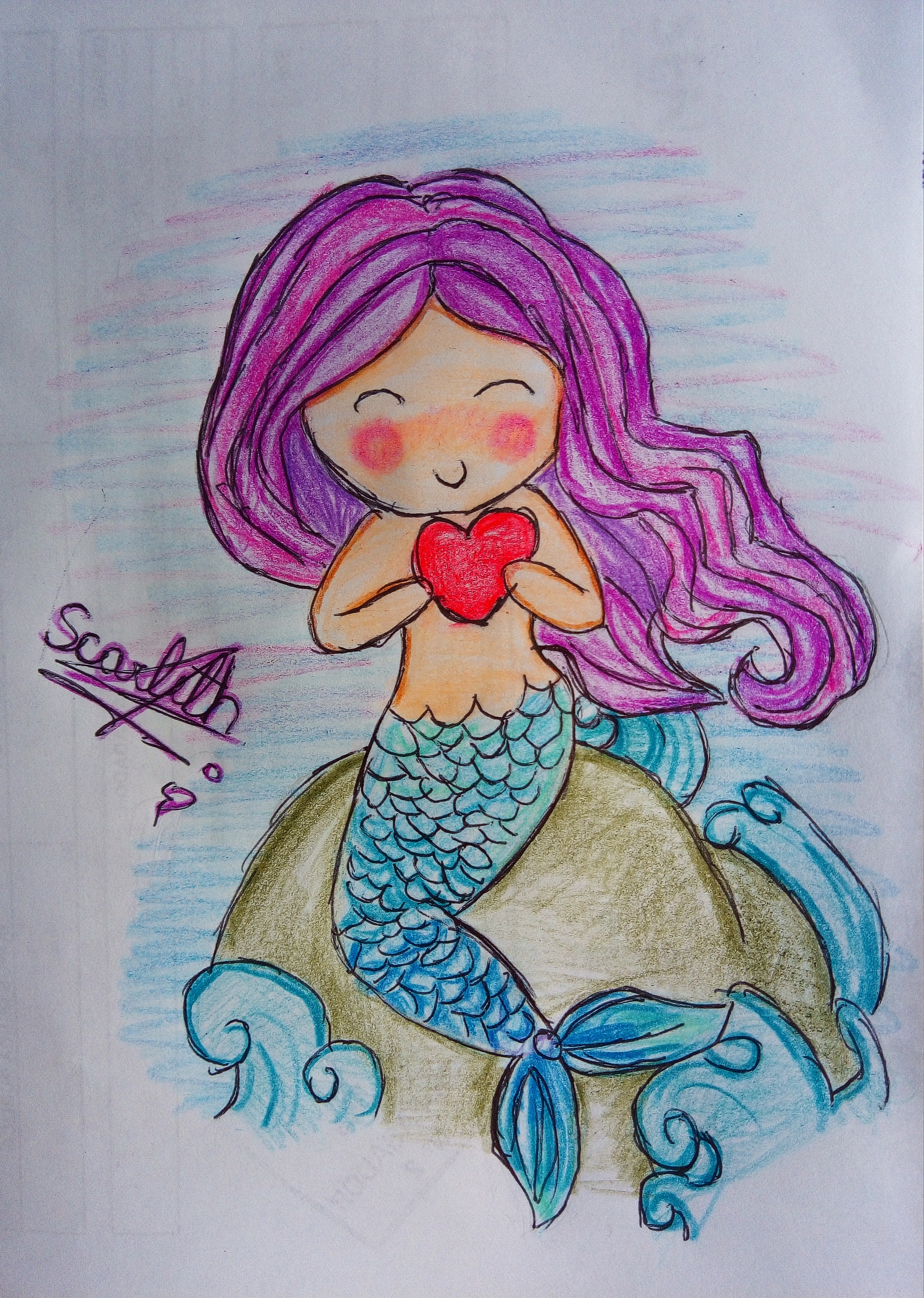 ---
Hola amigos de #hive, soy Sofía y hoy comparto con ustedes este dibujo nuevo que hice, nuevamente dibujo de la portada de uno de mis cuadernos y está vez es una sirdna, la cual está muy hermosa y más por su color azul.
Hi #hive friends, I'm Sofia and today I'm sharing with you this new drawing I made, again drawing from the cover of one of my notebooks and this time it's a sirdna, which is very beautiful and more for its blue color.
Me dediqué a hacer todas las escamas, lo que me hizo durar tiempo y tambien las olas. Las sirenas y las hadas son criaturas que me gustan mucho, como Ariel la sirenita, son hermosas y magicas, así que me gustó hacer esta sirena por eso.
I dedicated myself to make all the scales, which took me a long time and also the waves. Mermaids and fairies are creatures that I like very much, like Ariel the little mermaid, they are beautiful and magical, so I liked to make this mermaid for that reason.
---
Para este dibujo empecé haciendo la base, un círculo para la cabeza y íbamos en el cuerpo y la cola de la sirena. También hice el cabello y después termine de hacer todo el dibujo a lapiz.
For this drawing I started by making the base, a circle for the head and went on to the mermaid's body and tail. I also did the hair and then I finished the whole drawing in pencil.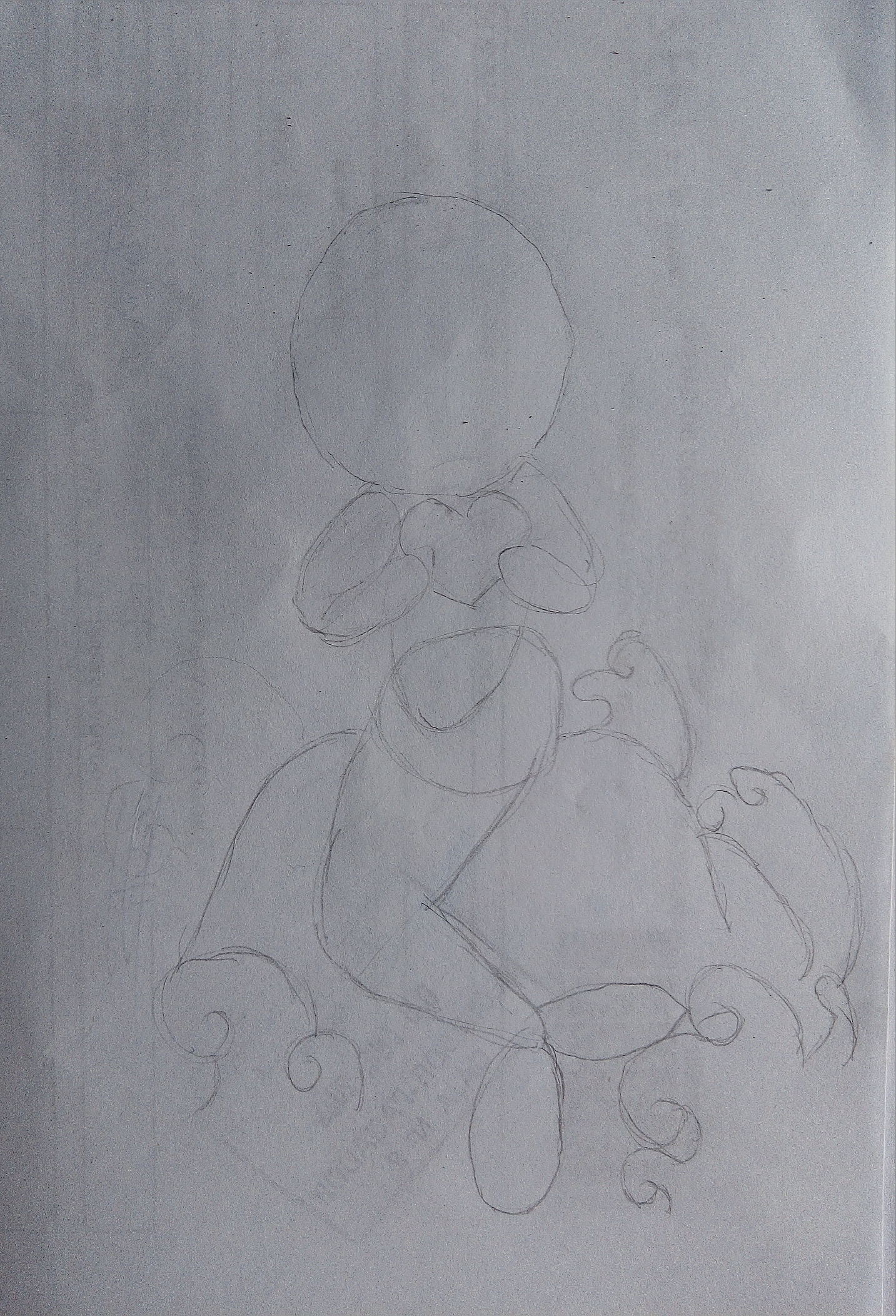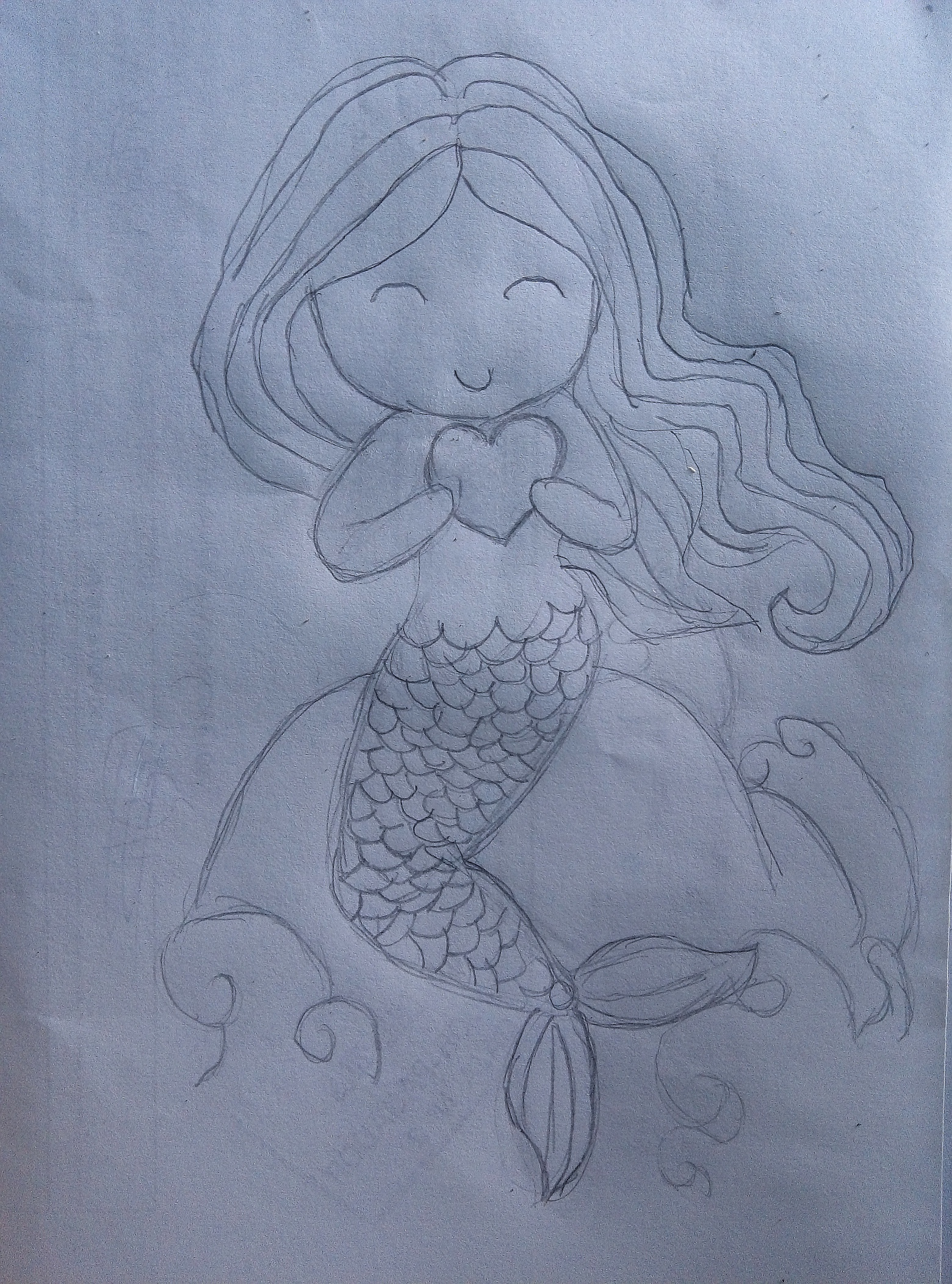 Poco a poco fui remarcando el borde con lapicero, borré las línea de lapiz y luego pase a colorear, primero clarito y luego afincado y con más colores, haciendo una bella sirena de colores azules, rosados y carne.
Little by little I outlined the border with pencil, erased the pencil lines and then went on to color, first lightly and then with more colors, making a beautiful mermaid of blue, pink and flesh colors.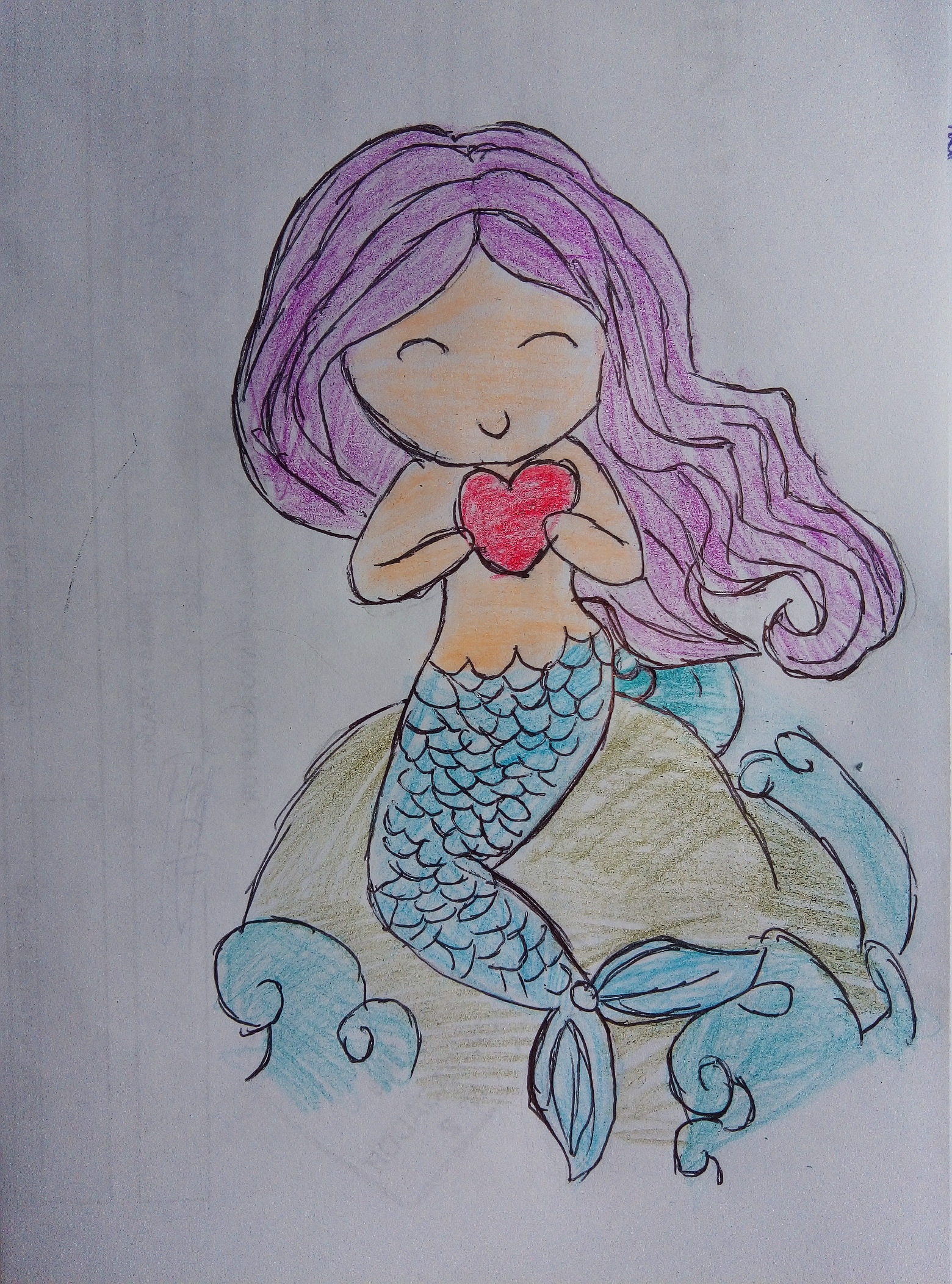 Hice un fondo de colores similares a los que use, pero hice trazos más claros, para que se viera la diferencia y listo, así termine mi dibujo de la sincera que está en la portada de mi cuaderno de clases.
I made a background of similar colors to the ones I used, but I made lighter strokes, so that the difference could be seen and that's it, that's how I finished my drawing of the mermaid that is on the cover of my class notebook.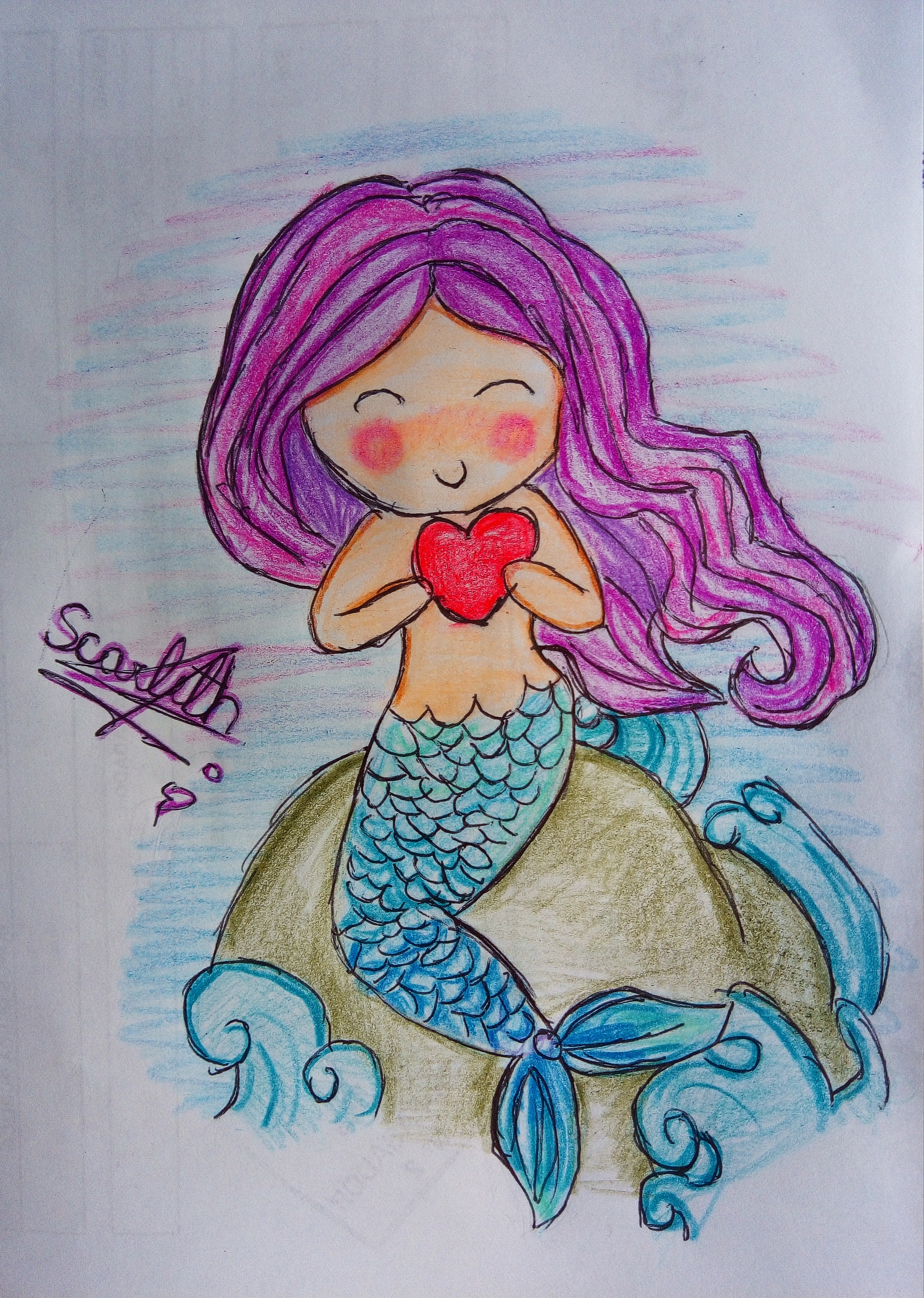 ---
Me encanta tener cuadernos de clases con diseños bonitos, y por eso decidí dibujarlos, así creo más dibujos y los guardo en mi carpetica, donde los voy guardo uno a uno. Ya llevo varios y creo los empezaré a poner en una cartelera en mi cuarto, para que sea decoración.
I love to have class notebooks with beautiful designs, and that's why I decided to draw them, so I create more drawings and keep them in my notebook, where I keep them one by one. I already have several of them and I think I will start to put them on a bulletin board in my room, as a decoration.
Espero les guste mi dibujo, use colores,una hoja blanca, lapicero y lápiz, y dure como unas dos horas haciendo este dibujo. Pueden seguirme y ver más de mi contenido creativo aquí en #hive. Espero tengan una feliz Navidad y gracias por leer mi post.
I hope you like my drawing, I used colors, a white sheet of paper, pencil and pencil, and it took me about two hours to make this drawing. You can follow me and see more of my creative content here at #hive. I hope you have a Merry Christmas and thanks for reading my post.
🎀¡Hasta la próxima!🎀
🎀See you next time!🎀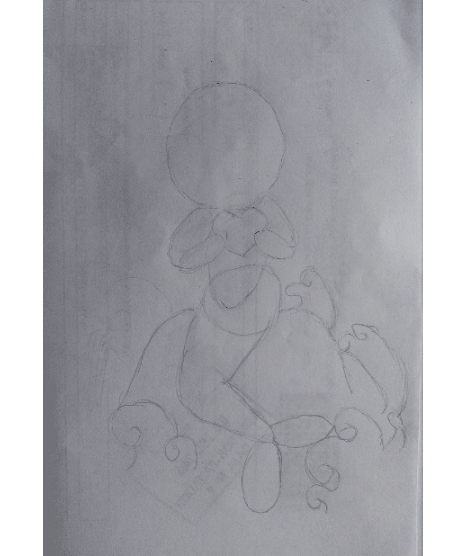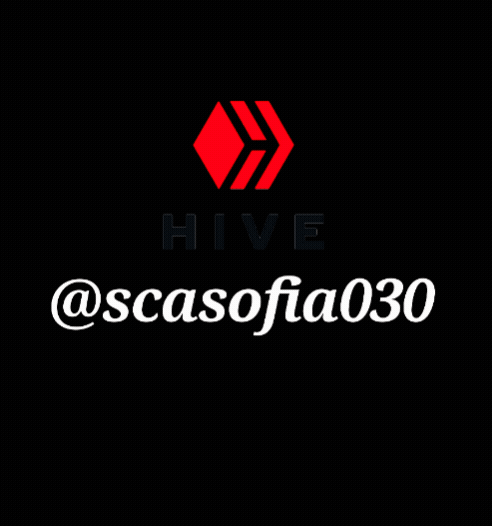 ---
---