The return of Gideon

---
Hello hivers
I hope you guys are good
The Return of Gideon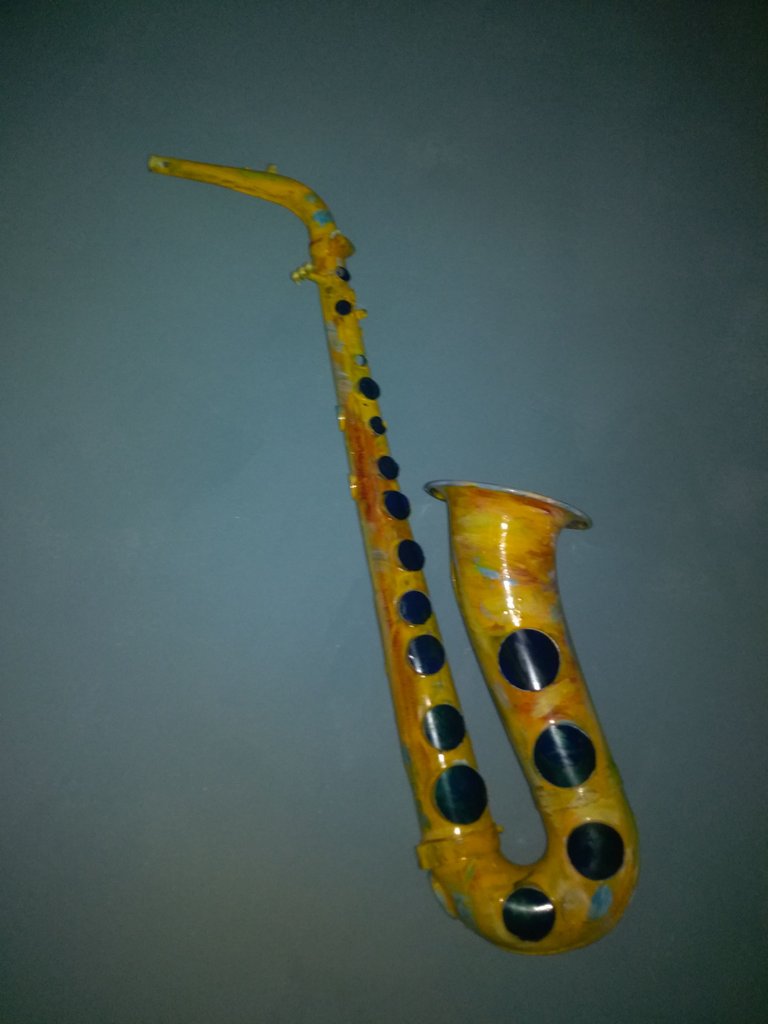 Yeah, The return of Gideon
If you have not read my introduction post you will be wondering who/what Gideon is, but for those that haven't read my introduction post let's discuss little things about Gideon.
Who is Gideon
Gideon is my first saxophone, as a young teenager I have strong passion for music.
I started playing drums at 12, I later develop interest in piano. My dad saw my passion so he promised to buy me a saxophone cause he really love the instrument and he want his son to be a professional saxophonist.
Gideon Gold's arrival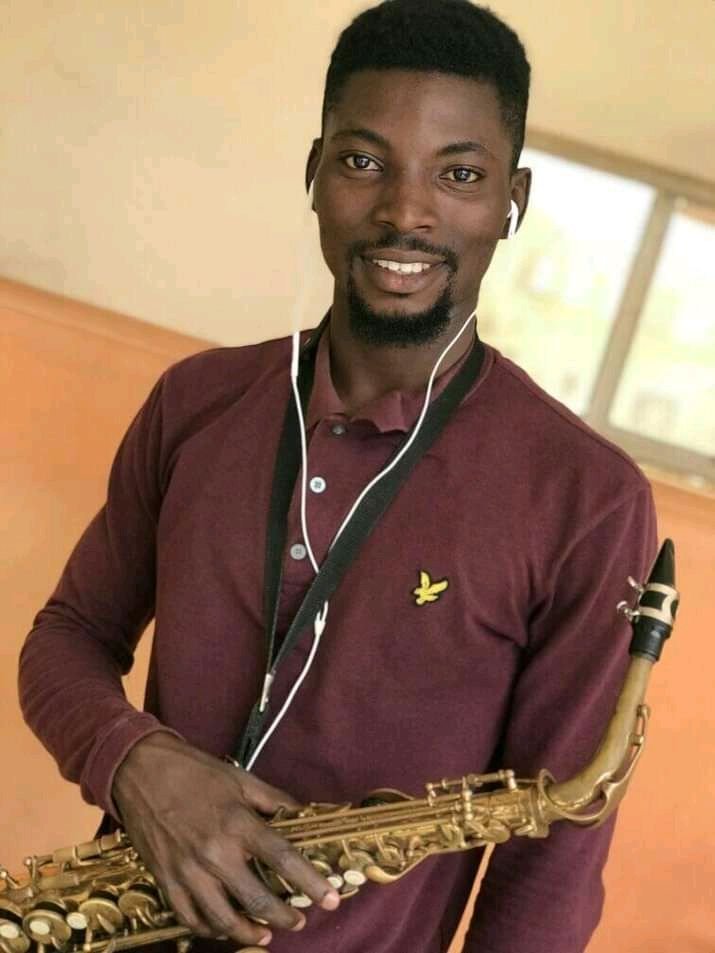 **Picture of Gideon and I
**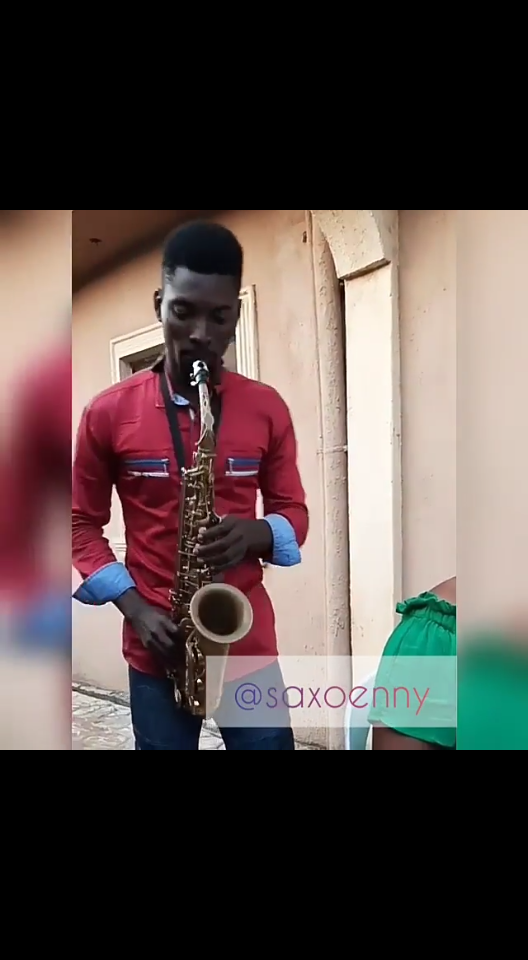 My dad finally bought me a saxophone in 2013, it's a gold plated saxophone. I was so happy and I decided that I was going to work harder and rehearse well wish I did even without a teacher.
Tho I'm not the best saxophonists now and I still have a lot to cover, but I know my dad is proud of me
Back to Gideon
Although Gideon is a saxophone, he was my best friend. We attend gigs together, perform and try to make something little cash. It's was so obvious that I love Gideon.
The sad incident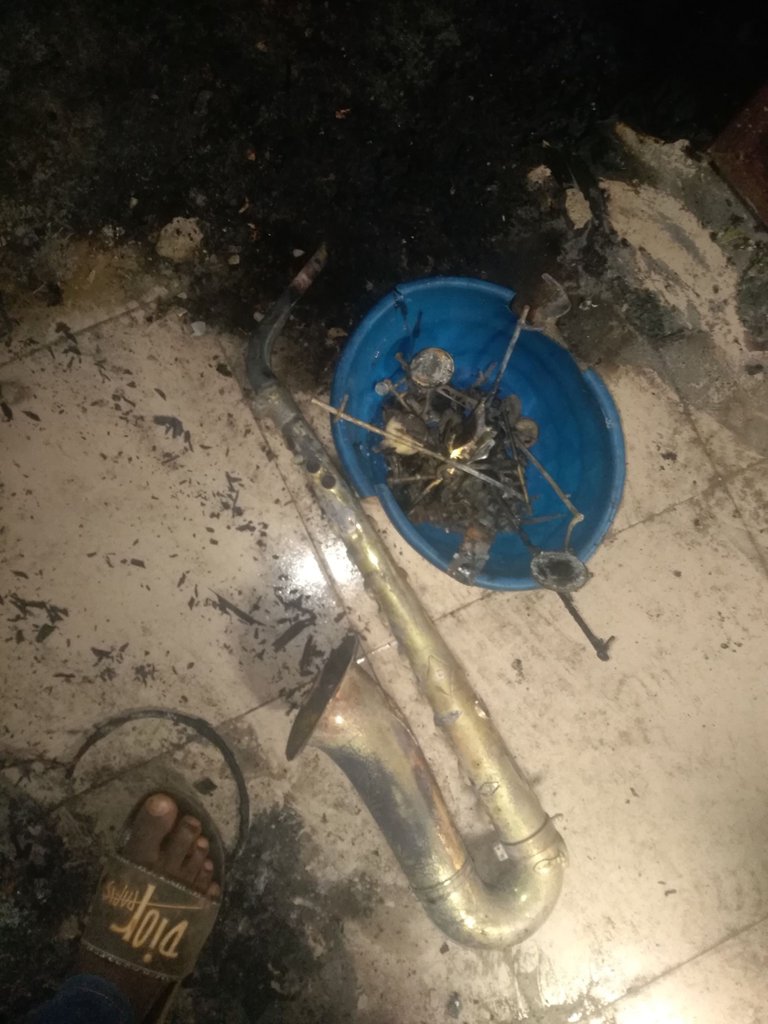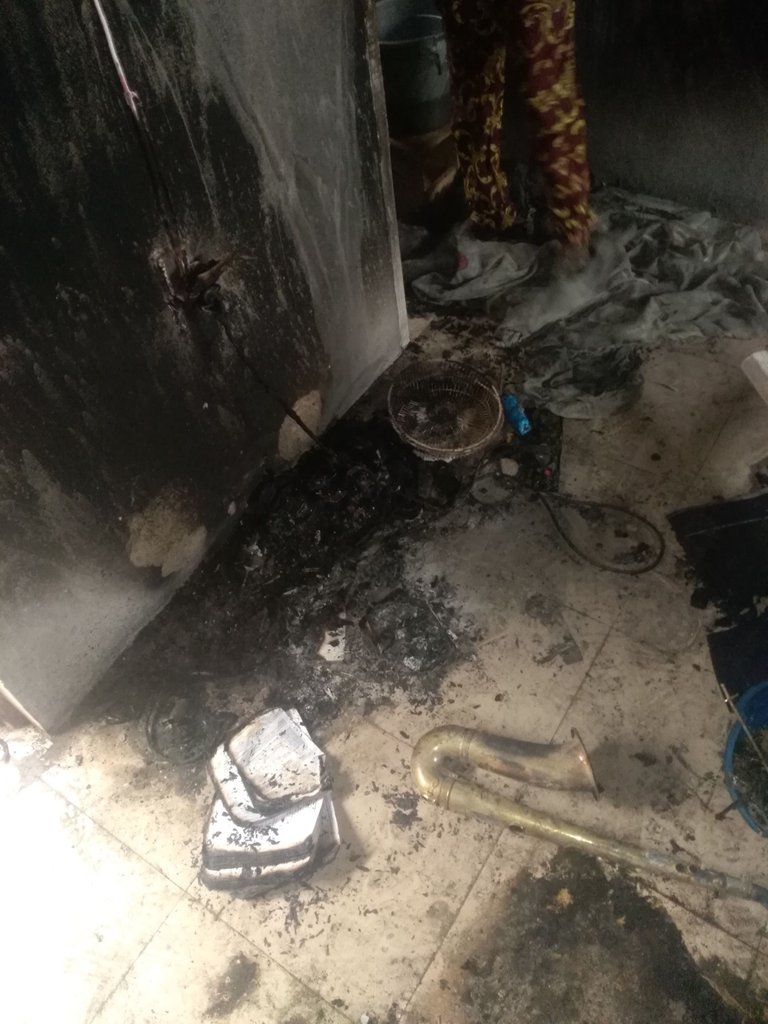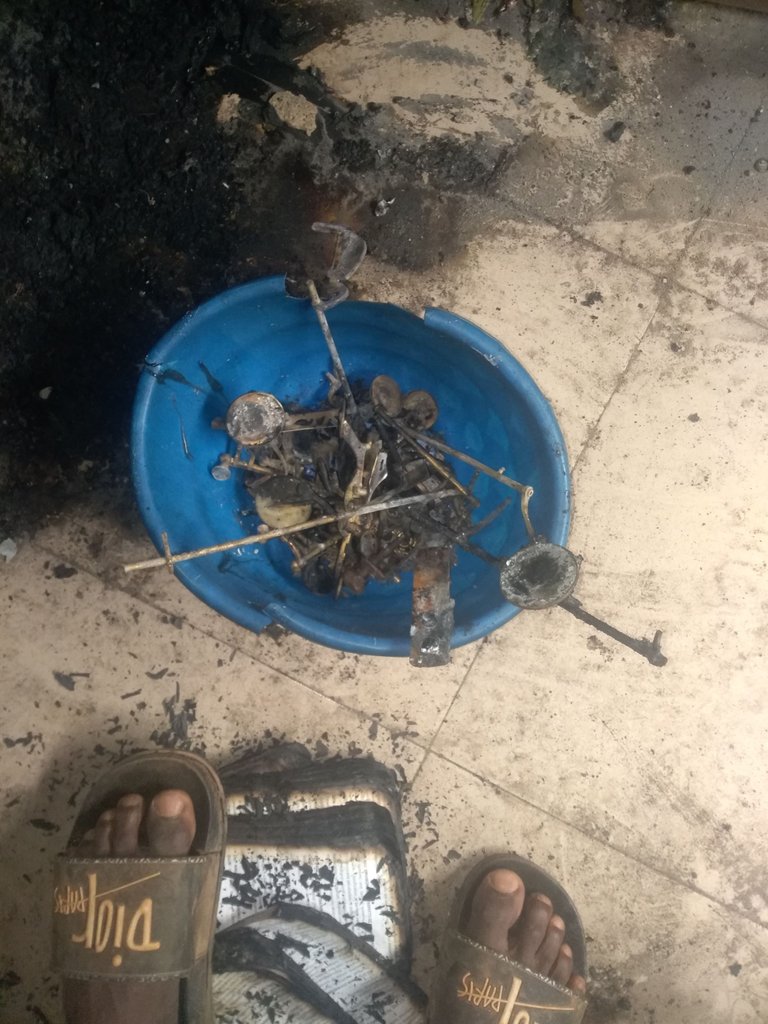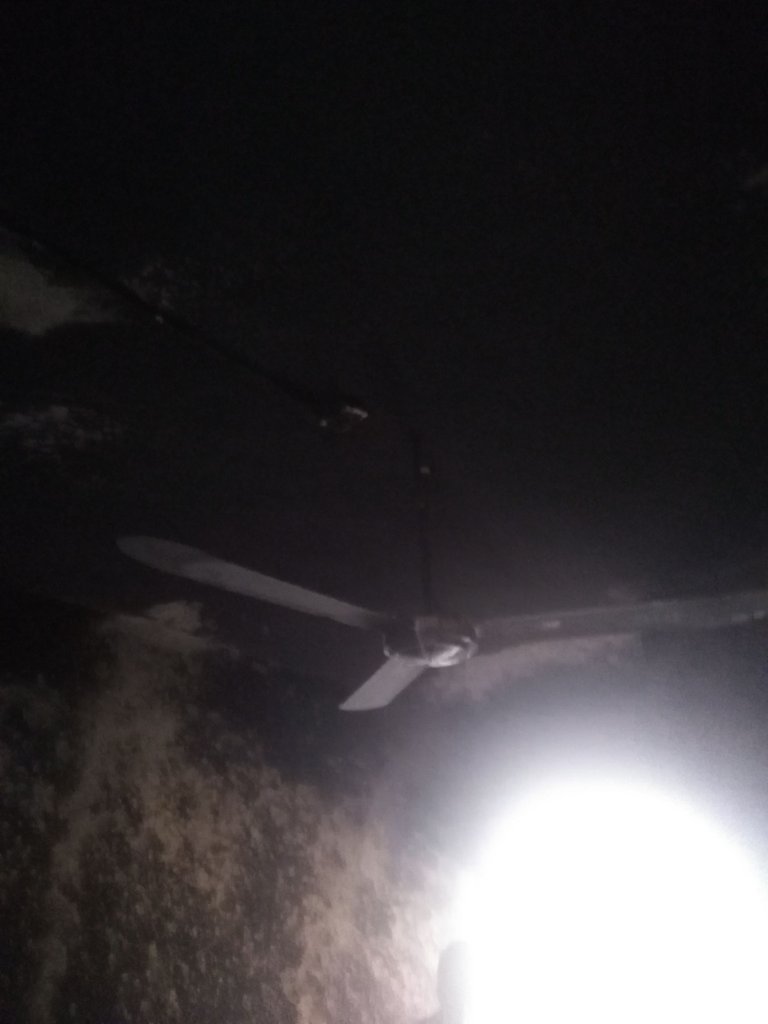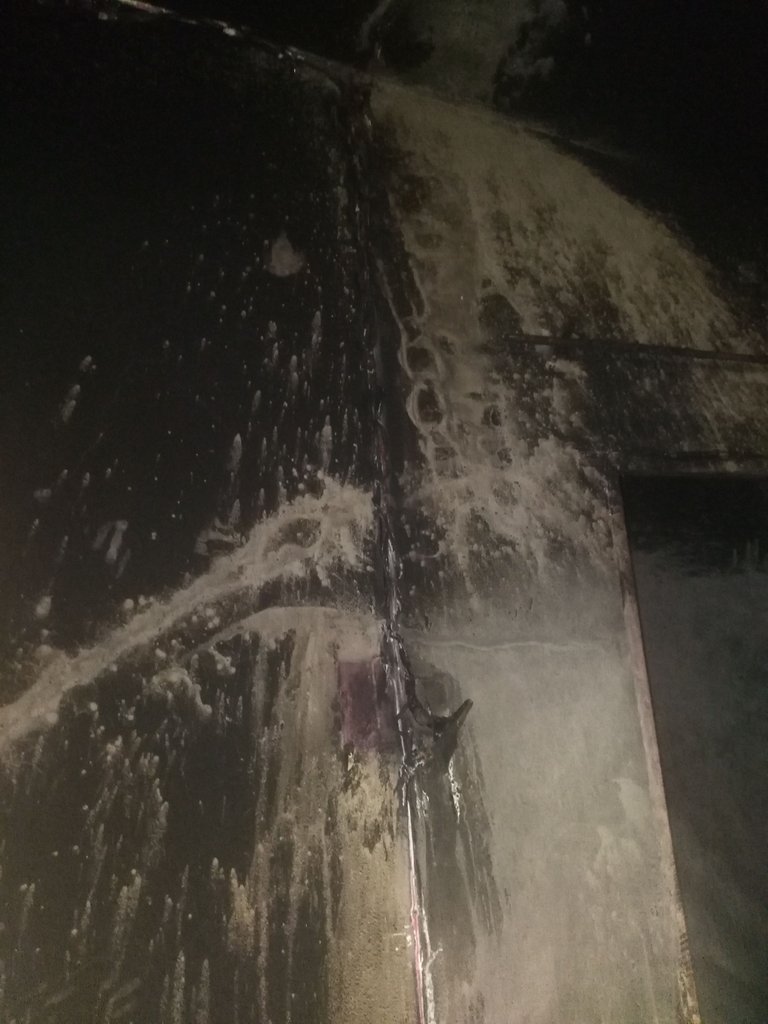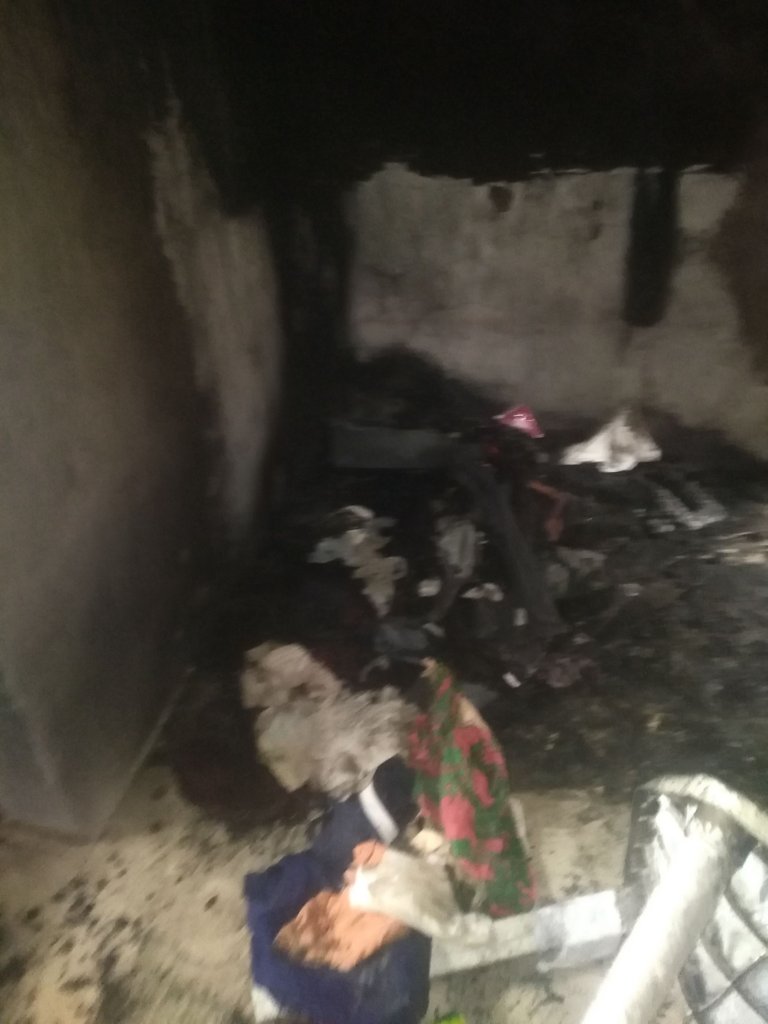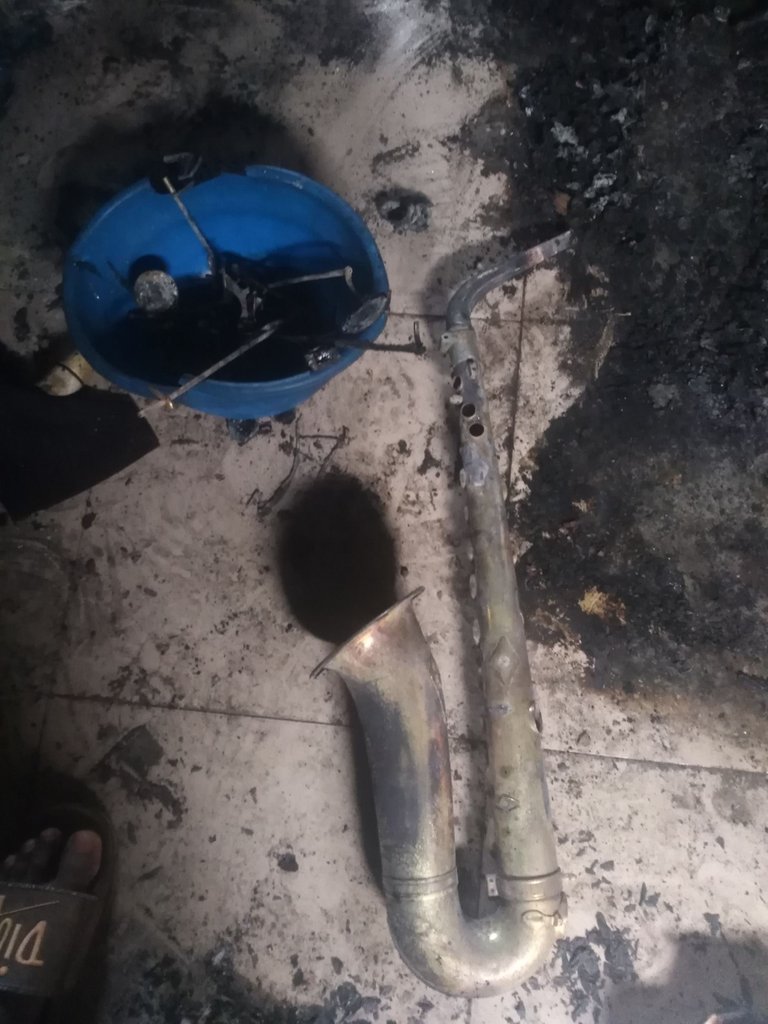 Unfortunately there was a fire out break in my self-con apartment last december. I was not home, I went to study at my friend's place.
I received a call that smoke is coming out of my room, I was shocked and I quickly rush home but it was too late every single thing in my room is gone not survived including my Gideon. I was heartbroken but there is nothing I could do about it.
Gideon's Rebirth
So I met my friend @anissignature who is an artist I told him I want to convert Gideon remains into an artwork, that I don't want to dump or waste him.
He told me it's a very good idea and he said he was going to do something simple and nice
This is what Gideon look like now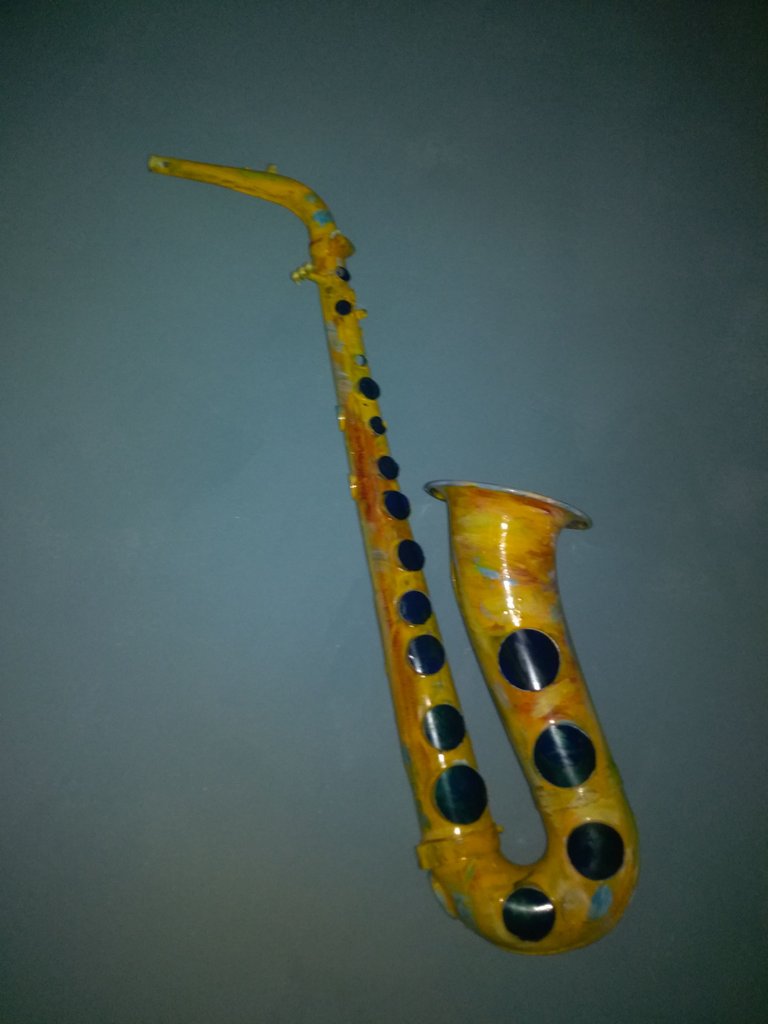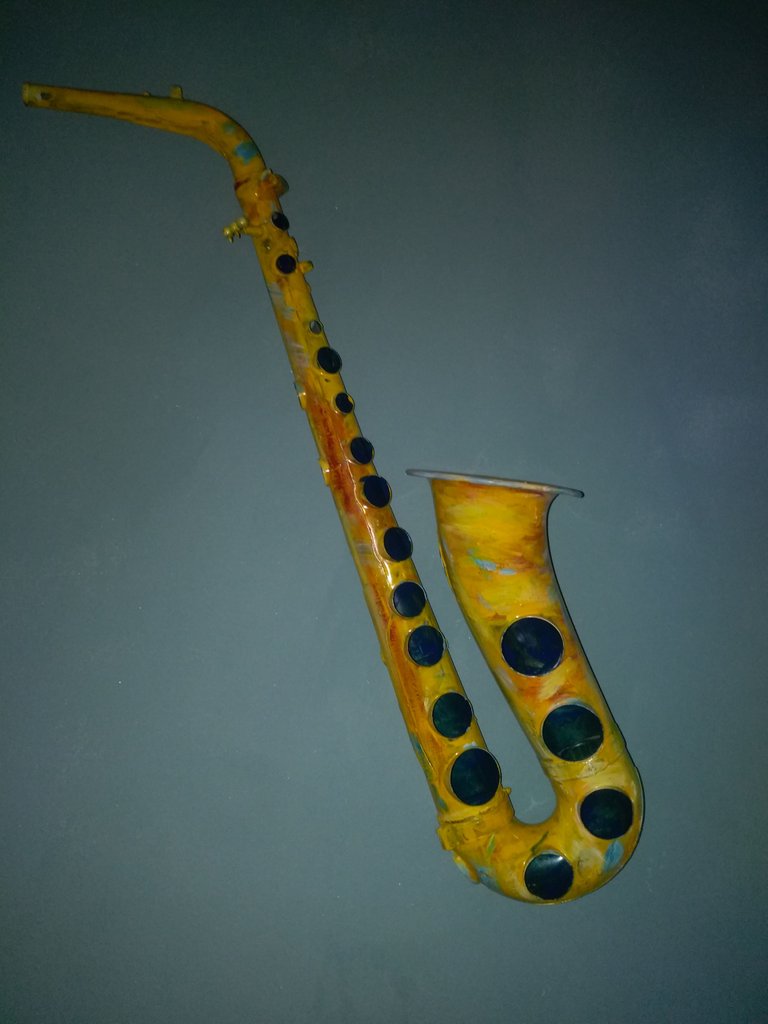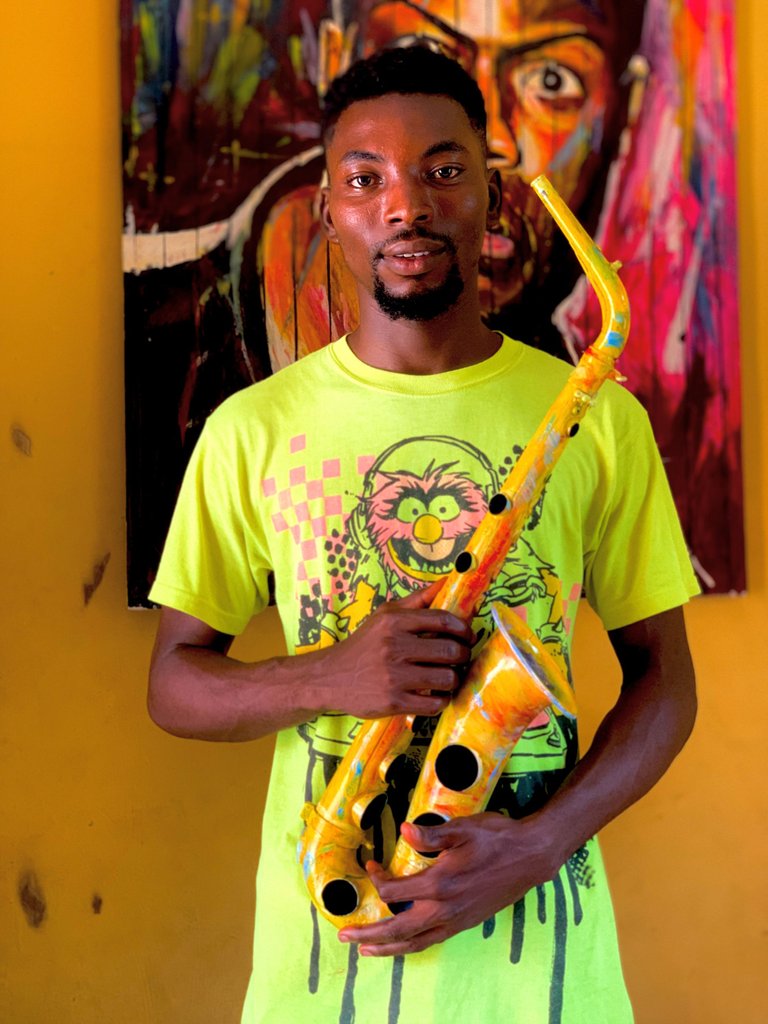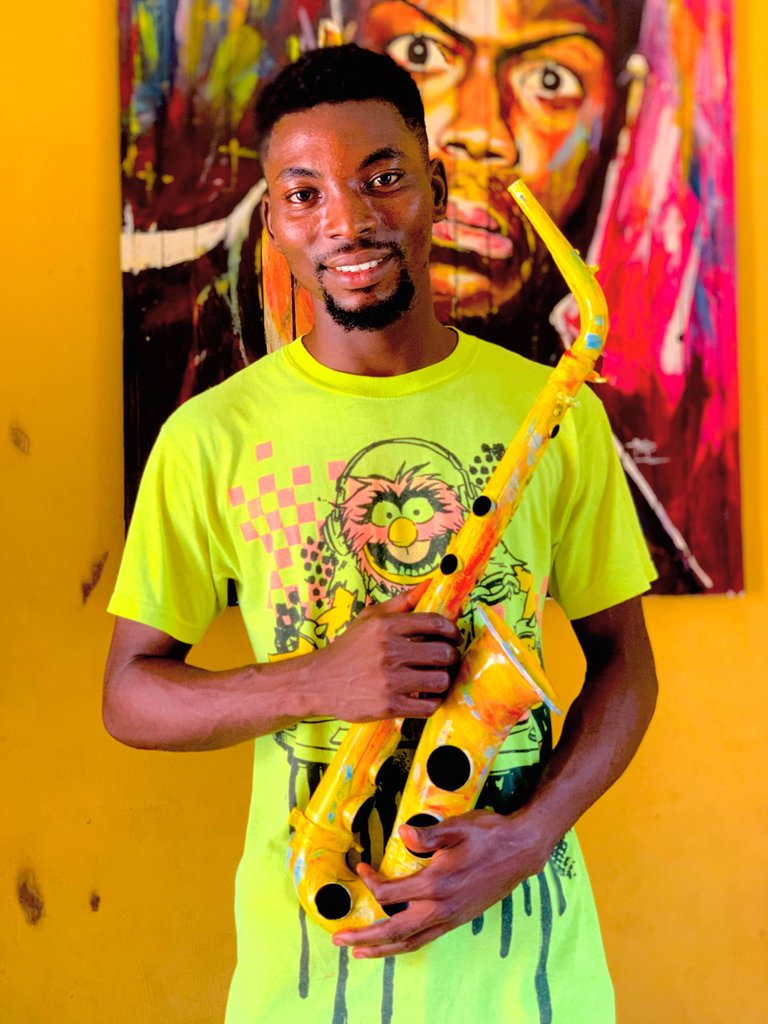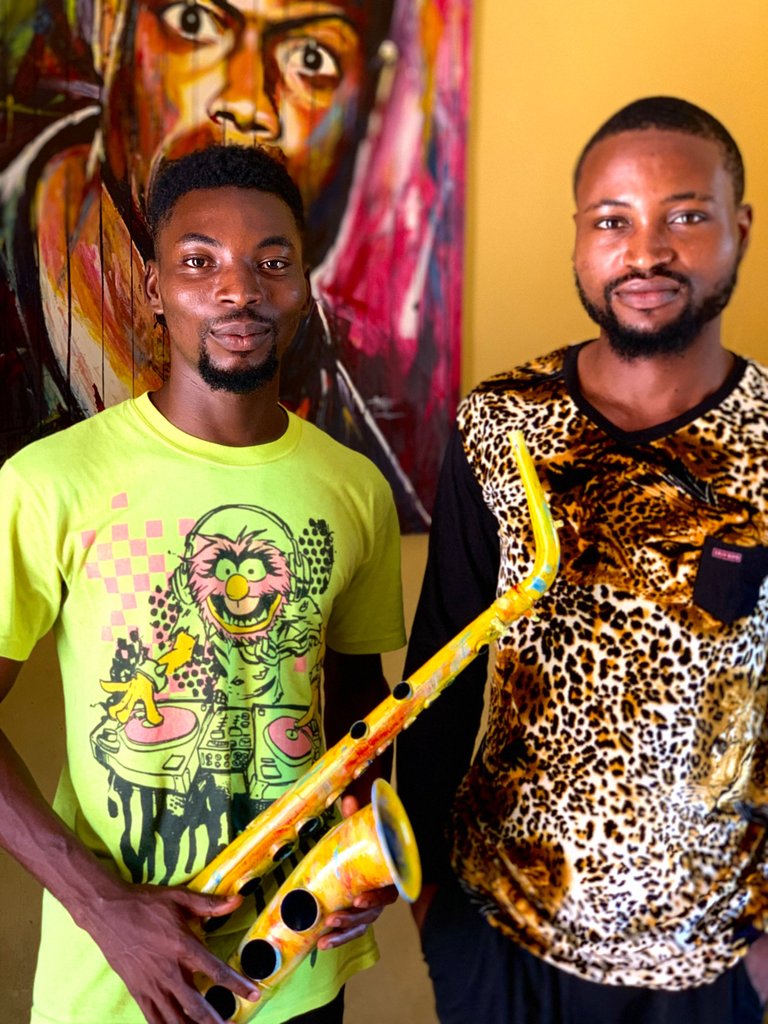 ---
▶️ 3Speak
Thanks for your time
---
---