Battle of the Day: Brilliant Bull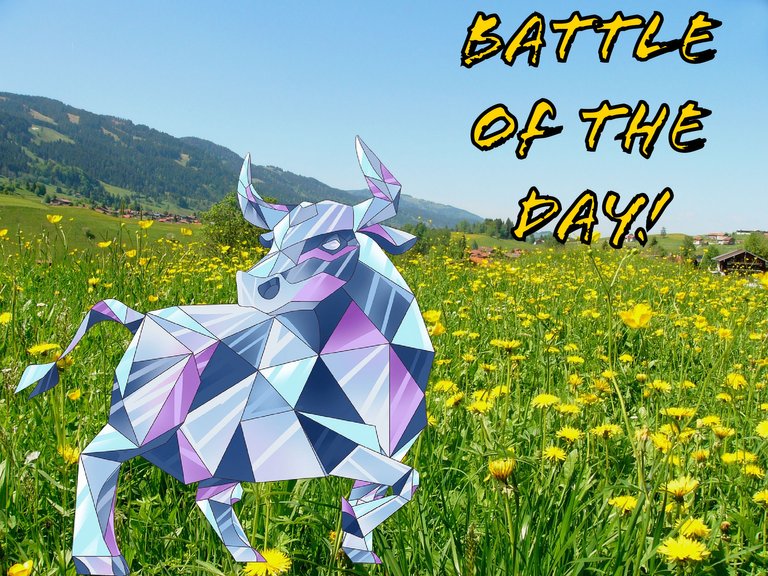 Hi All,
In todays battle of the day I used the brotus as a summons, antimagic bull trohilo the frozen in the first position and mantoid in the second position. all in all this is a pretty killer team for anti magic users as Torhilo's void ability will neutralize 1 point from magic attacks. the splinter in the second position is also a great anti magic support, because Mantoid is a range user with snipe he is uneffected by Bortus. Mantoid then has the opportunity to pick off the smaller and weaker splinters on my opponents team.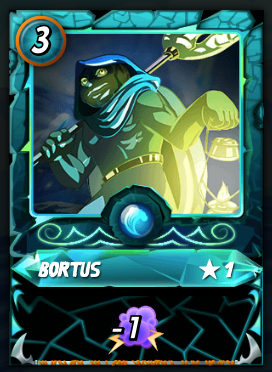 Summoner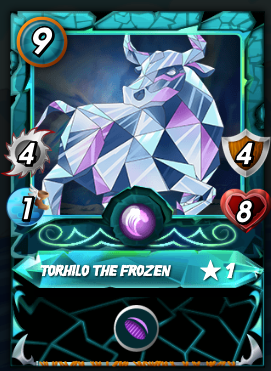 Position 1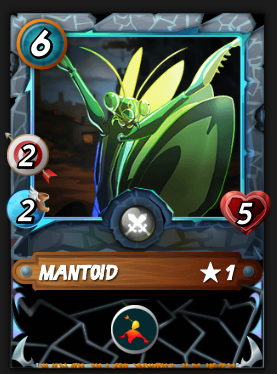 Position 2
SCREENSHOTS OF BATTLE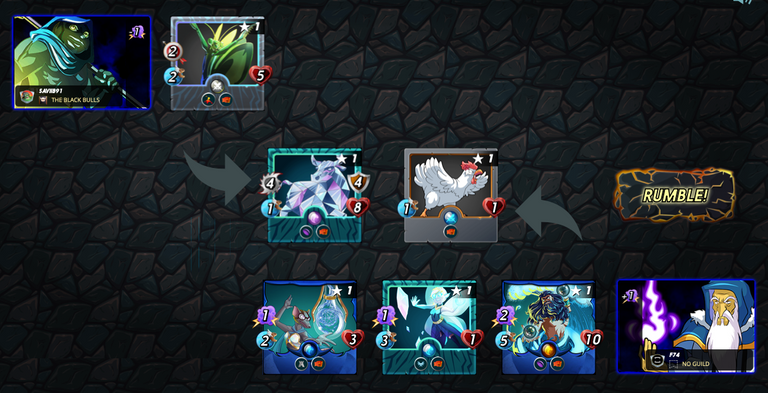 Prior to the battle starting, I knew I would be taking the W home. with magic reduction the only person what would be able to harm any of my splinters on my opponents team would be oshannus but he would be hitting torhilo with 1 attack.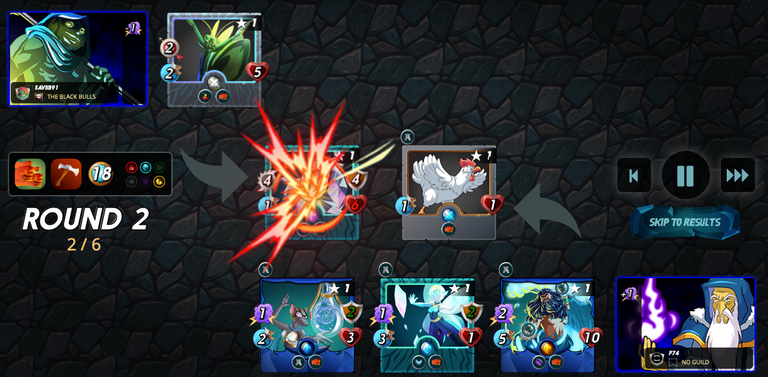 the only drawback to Torhilo is how slow he is, his current speed as a level one is only one. he ranks amongst the slowest monsters but boy does he pack a punch with that 4 melee attack.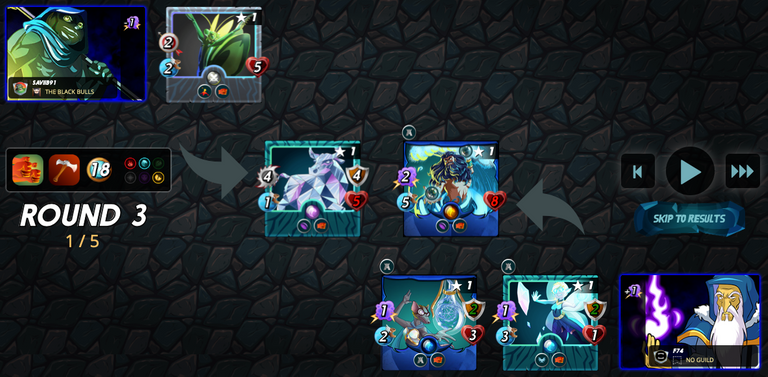 It took my guys a while to get warmed up but once they get going I know my opponent will be in big trouble. with the combination of summoner and ability ive more then bought them time to get warmed up as only one splinter has the ability to hit my splinter and damage him. i only wish there was the battle condition that magic hits shields first. that would have been over kill in this match.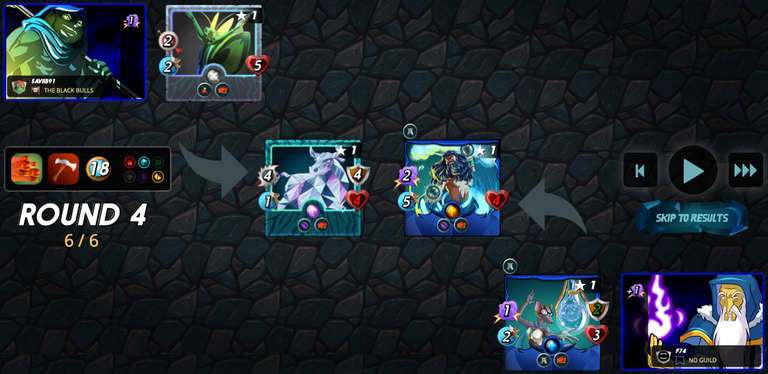 in round 4 we can see each of my splinters doing their job, both splinters work hand in hand with caring out the pincer strategy. Torhilo attacks from the front and Manotid attacks from the back, eventually they would both meet at the middle and wipe everyone out.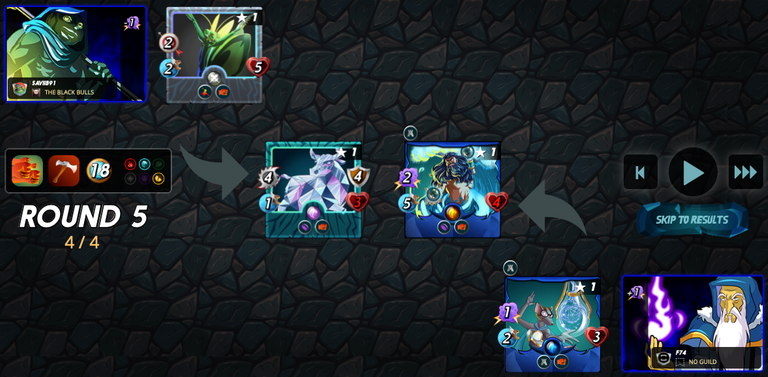 Torhilo did miss Oshannus a couple of times which did give me quite a panic and draw out the battle longer. needless to say at this point Torhilo could have missed once or twice more and still won.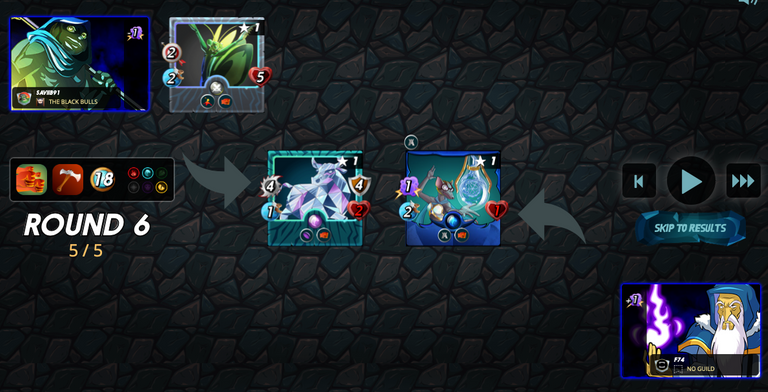 Pincer complete both of my splinters finally met in the middle and attacked the same opponent.
LINK TO FULL BATTLE:
https://splinterlands.com?p=battle&id=sl_61b2caeba03012cd7eafc46b92855a6c&ref=saviib91

If you are looking for a guild, Look no further! The Black Bulls has openings! grow with us as we progress in the splinter realm. Lets take everything over together!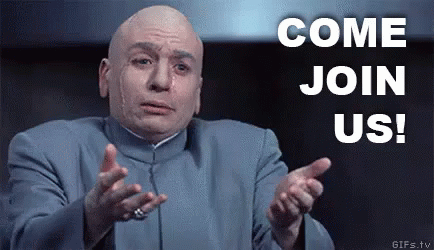 ---
---