TGIF! FOOD AND OOTD FT. TAVOLATA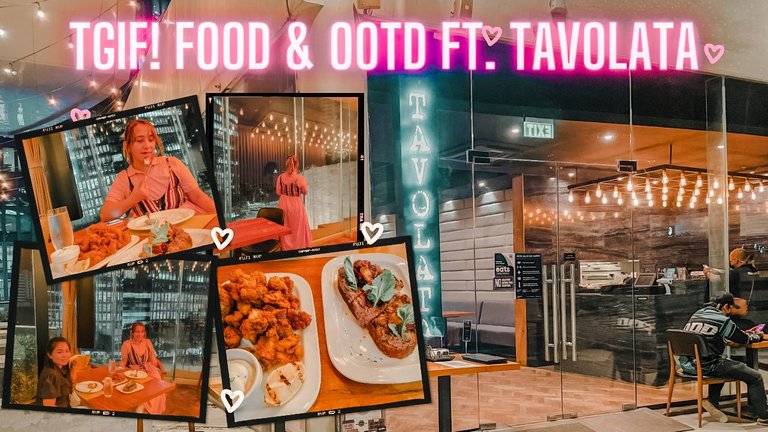 Oh Friday! You are my favorite day of the week. Who doesn't love Fridays right? Aside from the fact that it's weekend, I get to wear sassy outfit in the office! That's why I always look forward for Fridays. Back when I was still dating my ex, Friday means date day for us. Now that I'm single, Friday means self-love day and date day with friends. So yesterday, we went to Ayala Mall here in Cebu to buy some stuff for my daughter's upcoming event. My friend Demple accompanies me and also decided to try this fancy restaurant.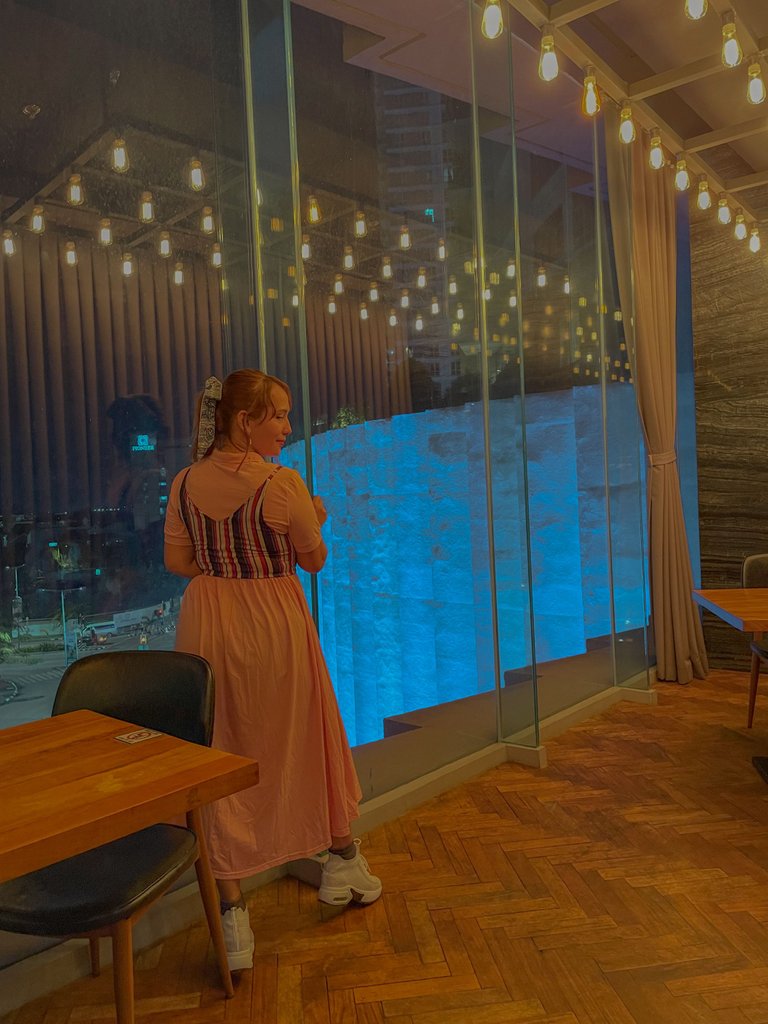 We were greeted by their friendly staff and were asked to present our vaccination card incase we wanted to dine inside. Since we love how classy and beautiful the ambiance inside, we decided to go in and present our vaccination cards.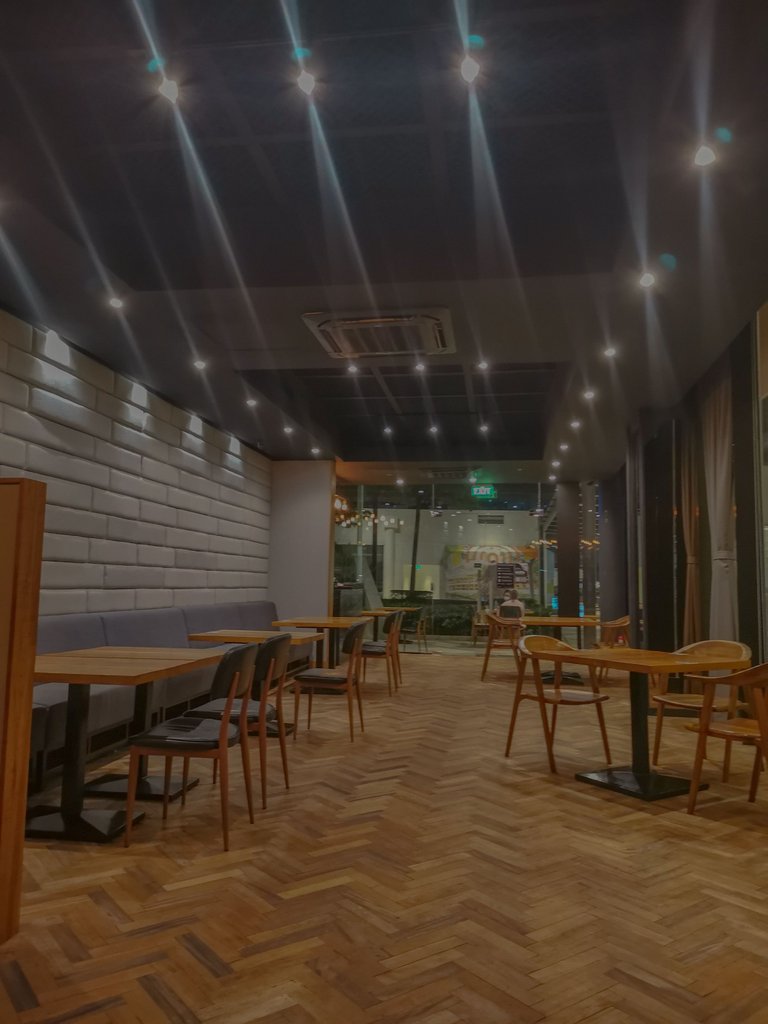 I love how cozy the place is with its warm lights and beautiful city lights outside that is visible.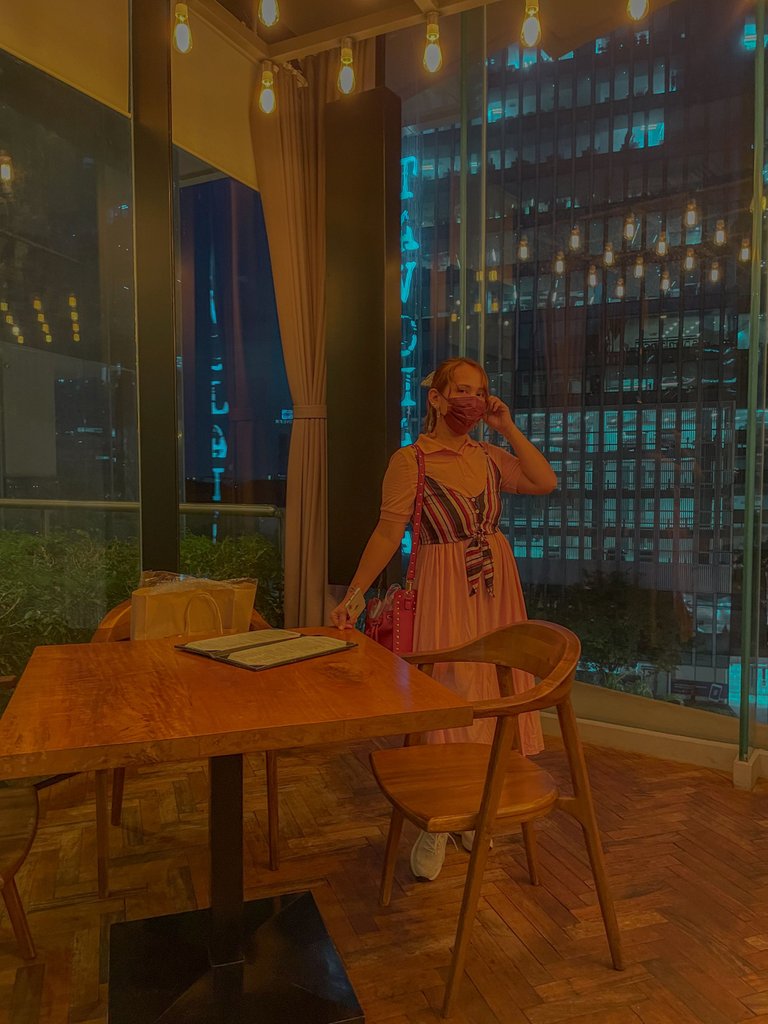 The ambiance actually gives you a romantic vibe that is perfect for couples. We both laugh at the idea that next time if we happened to have someone to have dinner date with, we'd probably choose this restaurant.

Tavolata is an Italian restaurant that is part of the Abaca group. Have you heard about abaca baking company and red lizard? Those were some of the restaurants and coffee shops that is part of the Abaca Group. Why was it name Tavolata? I looked up online and found that Tavolata means to gather around a table.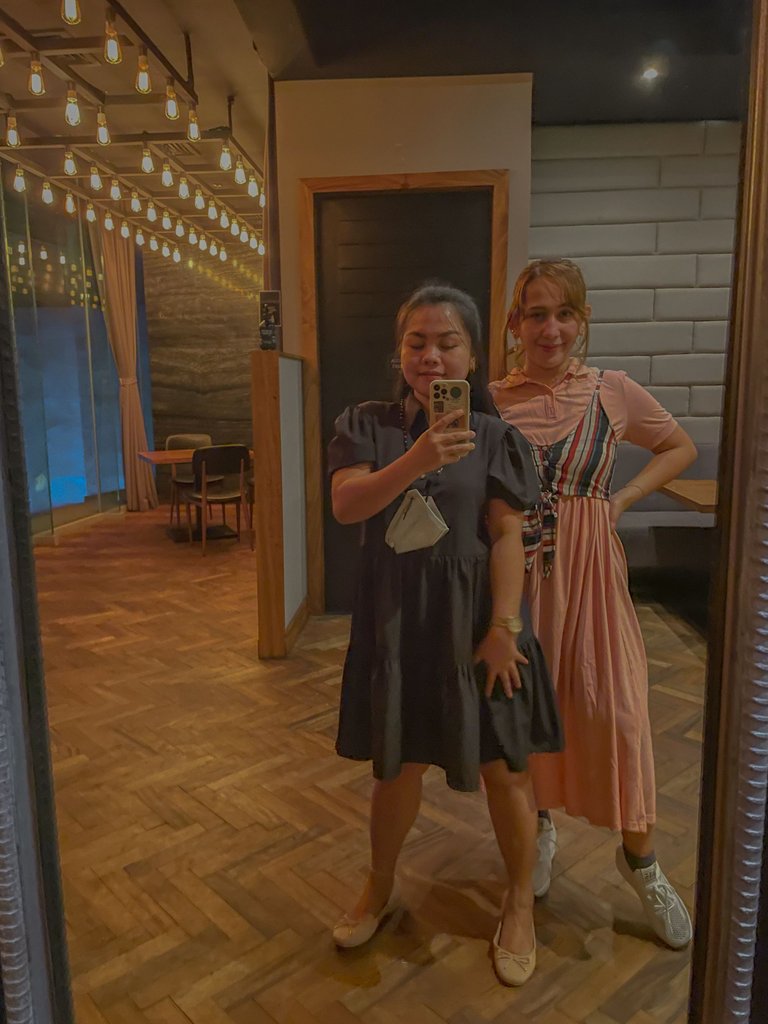 Simply loving how posh and stylish this restaurant is. My simple laid back Korean inspired look seems not fit to this ambiance. Next time though, if I'm on a date I will try to match my outfit with this stylish bistro.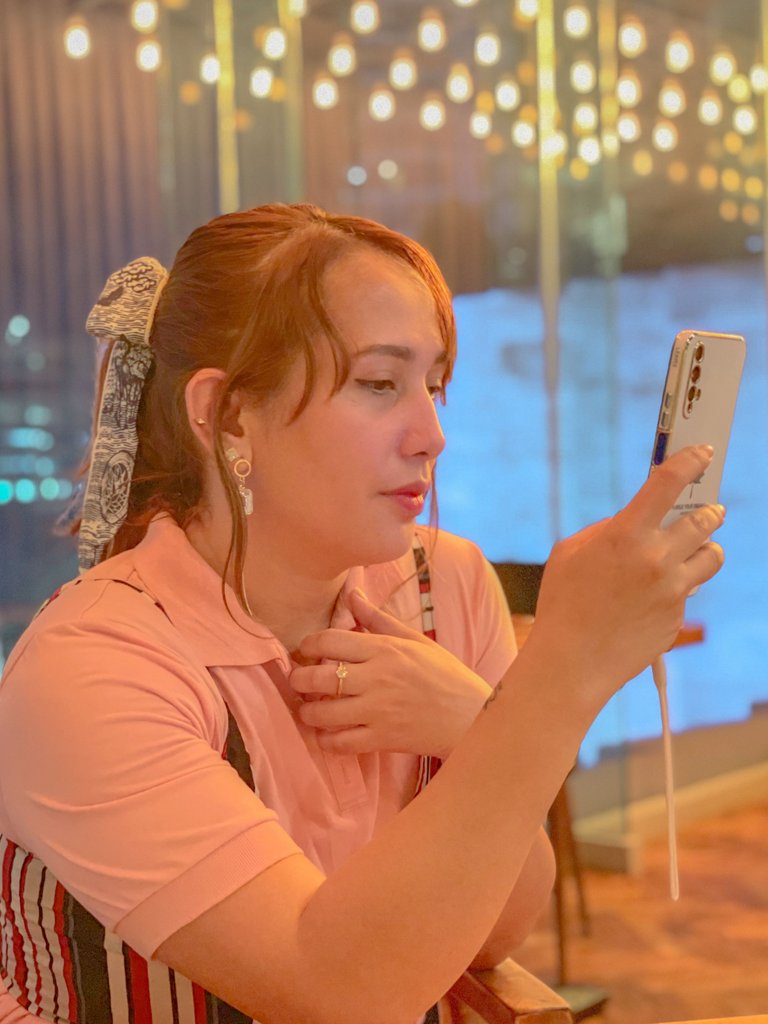 As we waited for our order to arrive, I saw @asasiklause dm'ed which reminded me that he used to work here. He told me that he was the one who opened this bistro and told us to enjoy the food. We totally did! We were actually a bit hesitant on choosing which one to eat, we were torn between the hand tossed pizza or their crispy chicken. Since we were craving for chicken we opted for the latter. We paired it with their bruschetta which was amazingly good! The crispiniess of the chicken and how it was boneless was what it makes it more delectable. I love how the lemon can add up a different flavor.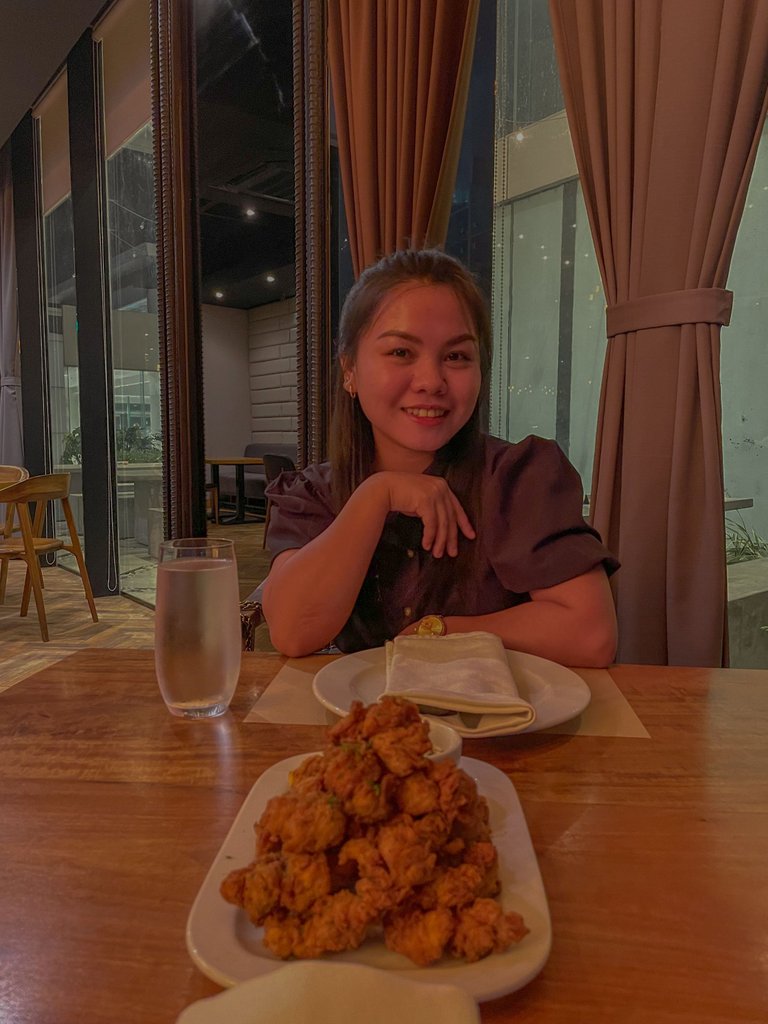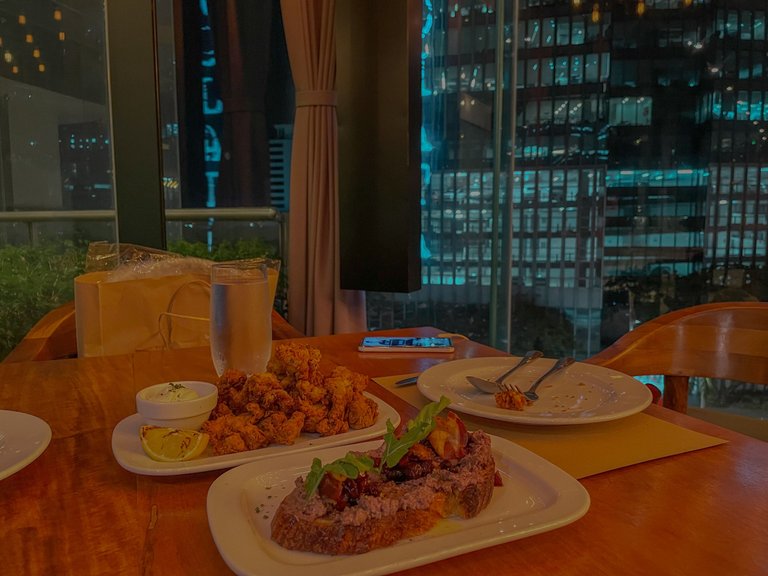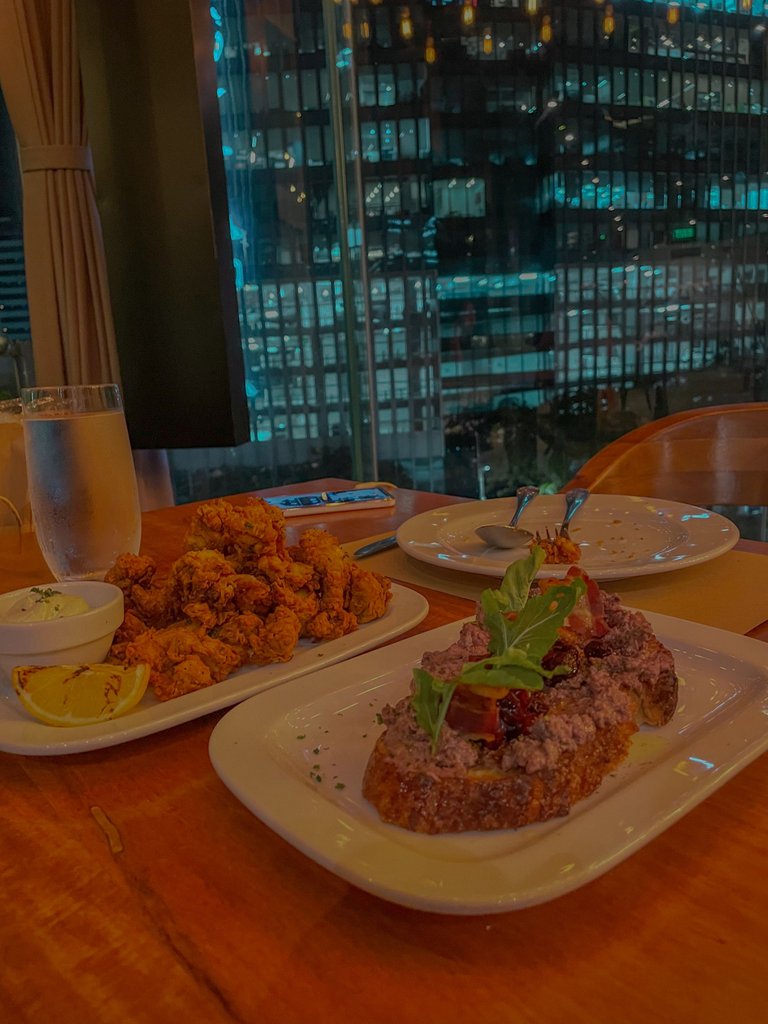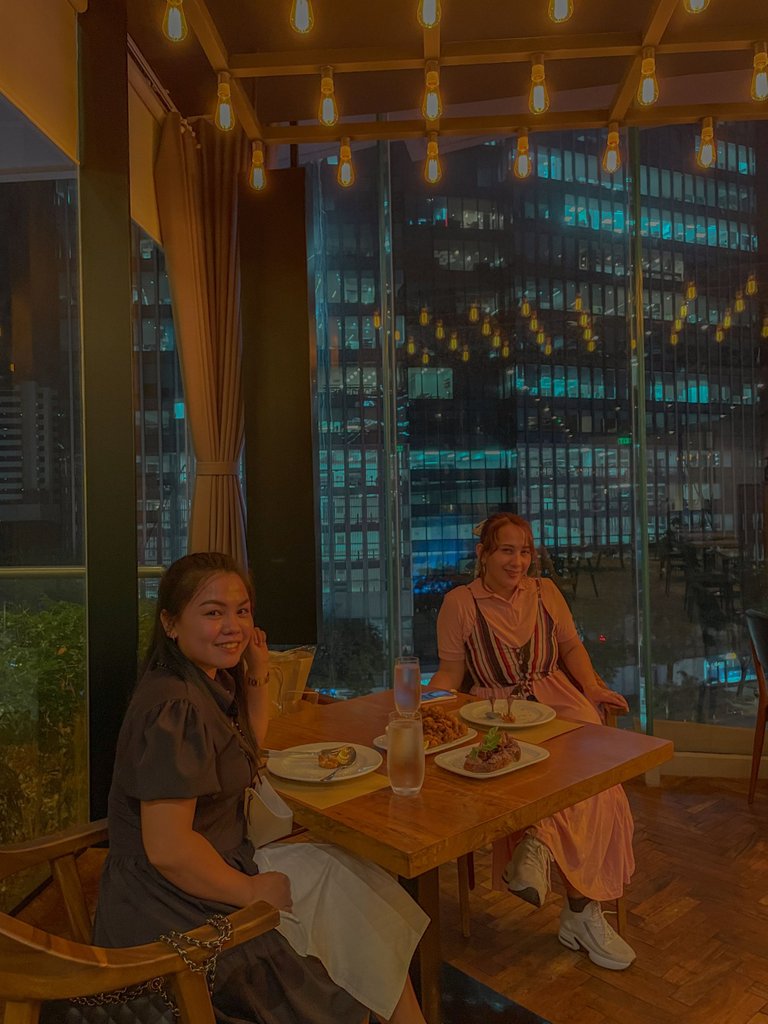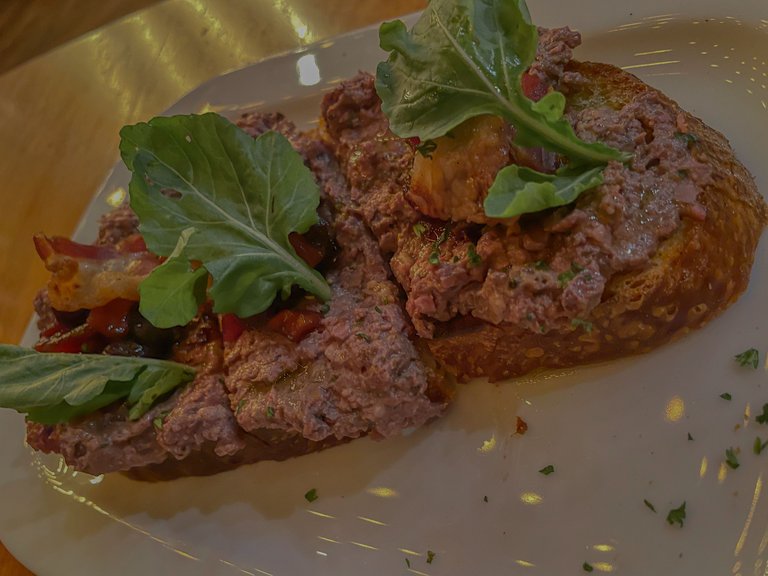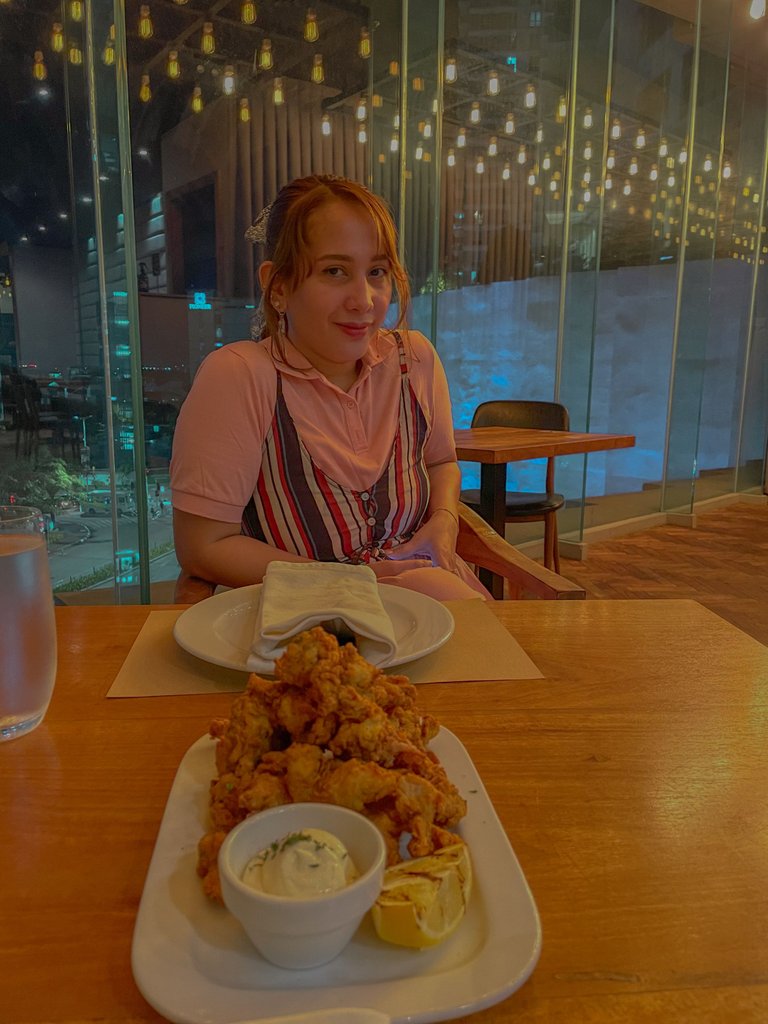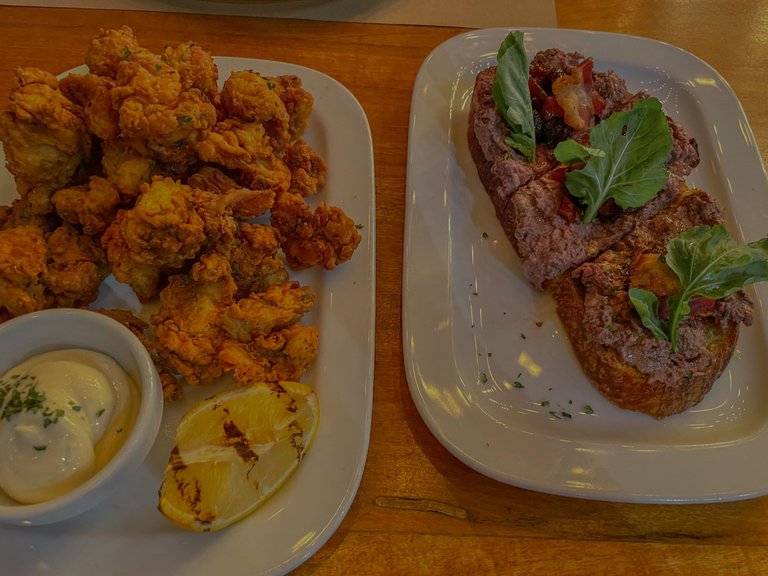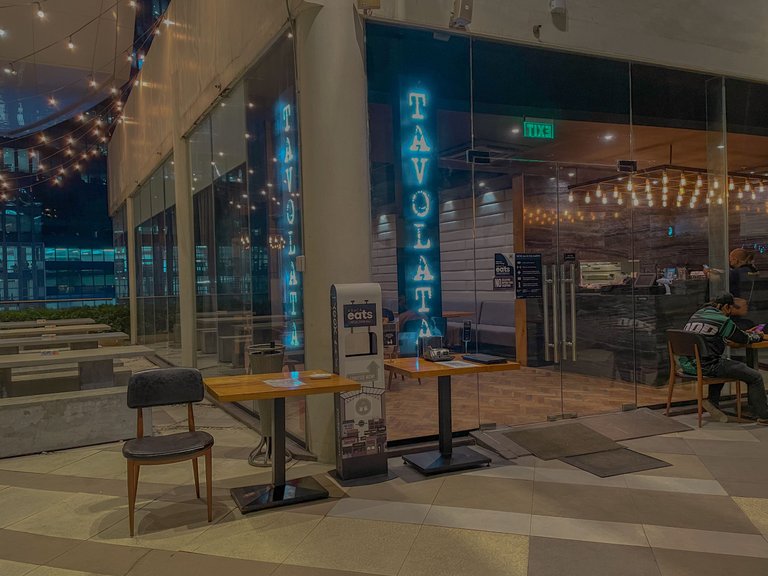 Overall, we enjoyed the food and the ambiance. Right after our dinner we decided to drop by at Starbucks for our favorite barista's iced coffee and had a slice of cake.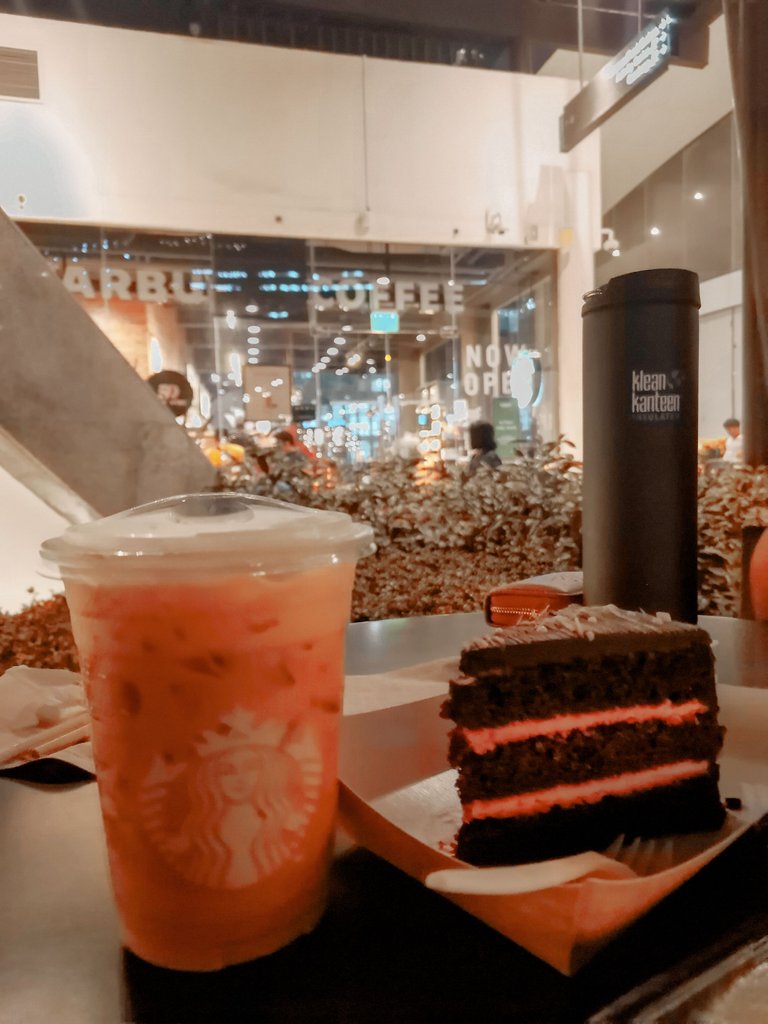 We were watching our video that was posted on my friend's YouTube channel during the bridal shower as we were enjoying our cake and iced coffee. We were both laughing so hard with all the things we did that night. We wrapped up our Friday night with an ootd pose near the fountain.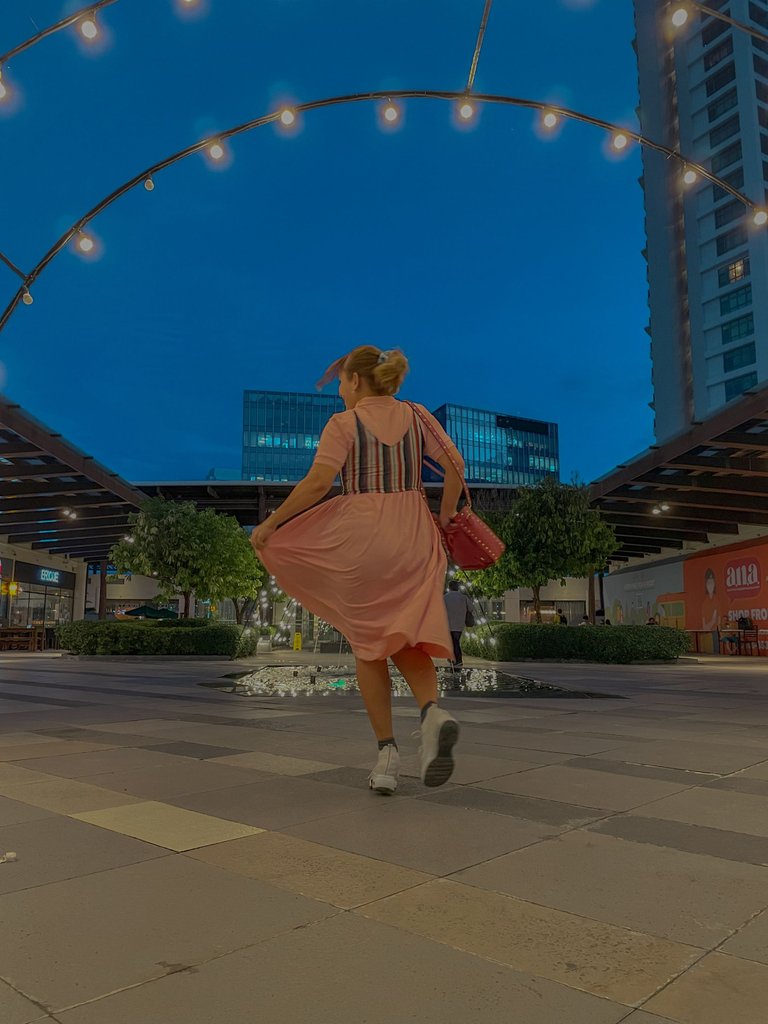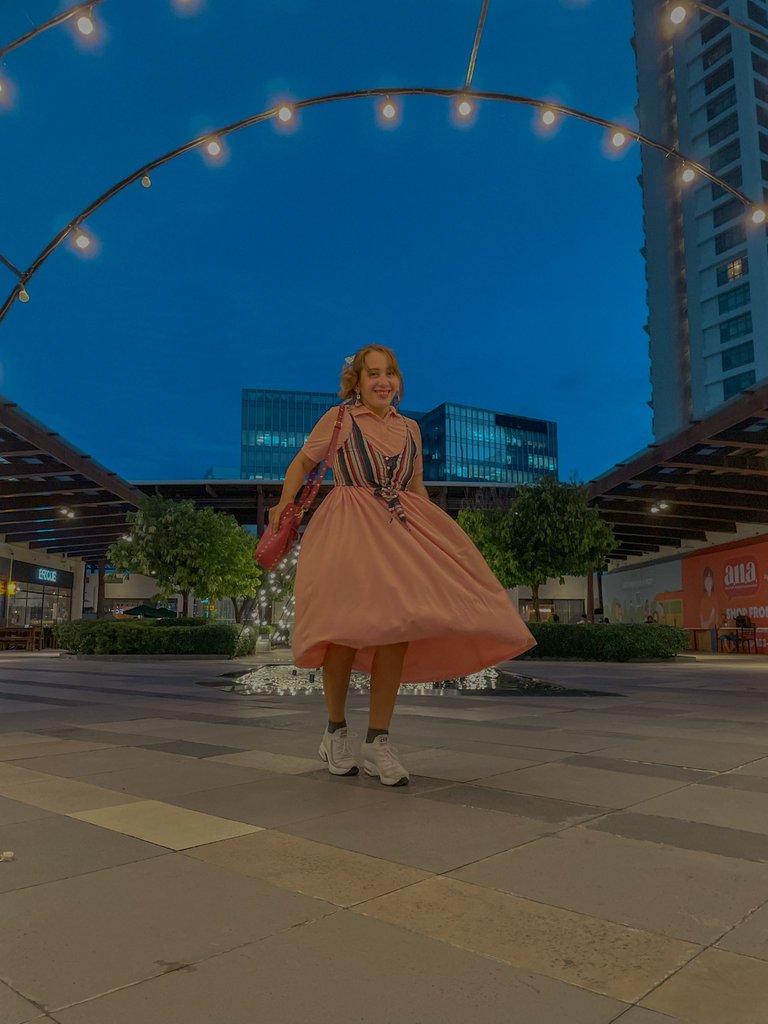 Oh yes, I'm happy and as carefree as I can be! Also, wishing you a happy weekend everyone! Stay safe 😊
Disclosure: All photos are mine and was taken by me and my friend. I am not compensated with anything and paid the food with our own money. All opinion written is my honest review and based on my experience.
---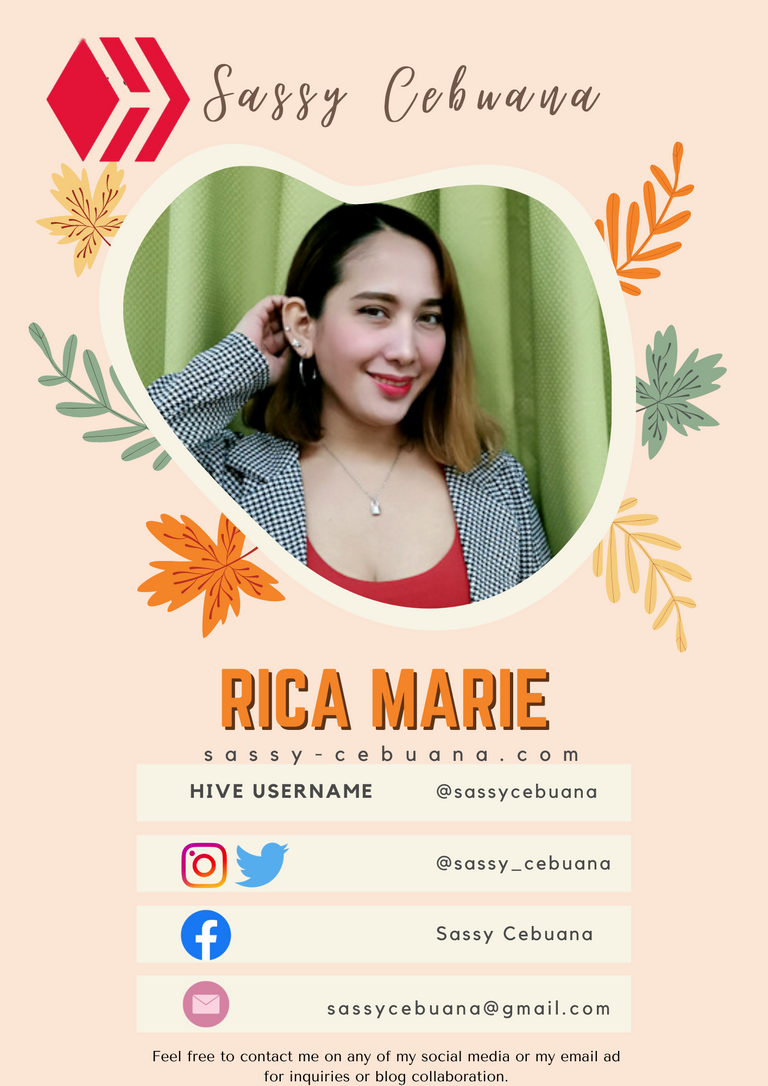 Sassy Cebuana
Sassy Cebuana blogs about her personal style, lifestyle, travels, and shares about her experience being a single mom and anything in between. She wanted to inspire others by documenting it here at this little corner in hive.
If you love her content, it will mean a lot if you upvote and leave a comment for this single momma. For blog collaboration or inquiries, feel free to contact her on her social media channels or email her @ [email protected]
---
---