BREEZE, OUR NEW FOUND CAFE!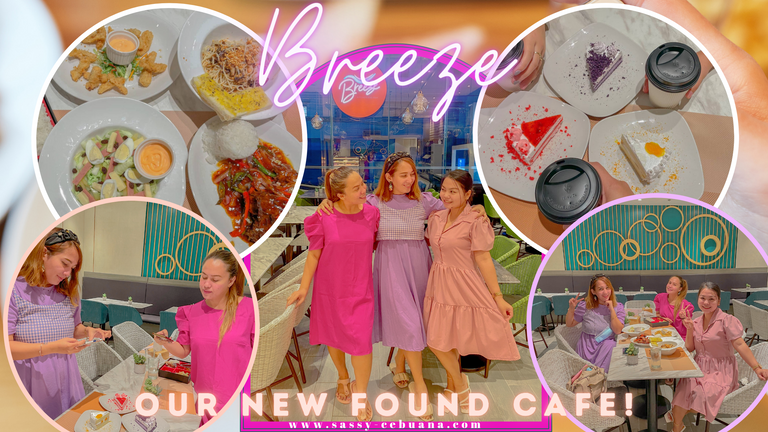 As part of my month long birthday celebration, me and my gorgeous friends celebrated it over food and coffee last Thursday. Me and my friend
@simpledemple
used to pass by along the area where the cafe is located. Are you familiar with Bayfront Hotel? There's one located in North Reclamation area but this one is a new hotel that operates just recently. It's located in Capitol Site area where we used to pass by going to the gym. The Cafe is located in the ground floor level of the hotel. Prior to our dinner date, we stopped by to inquire about their menu and if we can book a reservation ahead. Their friendly staff accommodates us and handed over the menu. She told us that they also have buffet but only during weekends. Since our dinner date falls on a weekday, we just have to chooses the menu for the plated dinner. She also gave me their Facebook messenger so I can messaged them anytime if ever we're going to order our food in advance.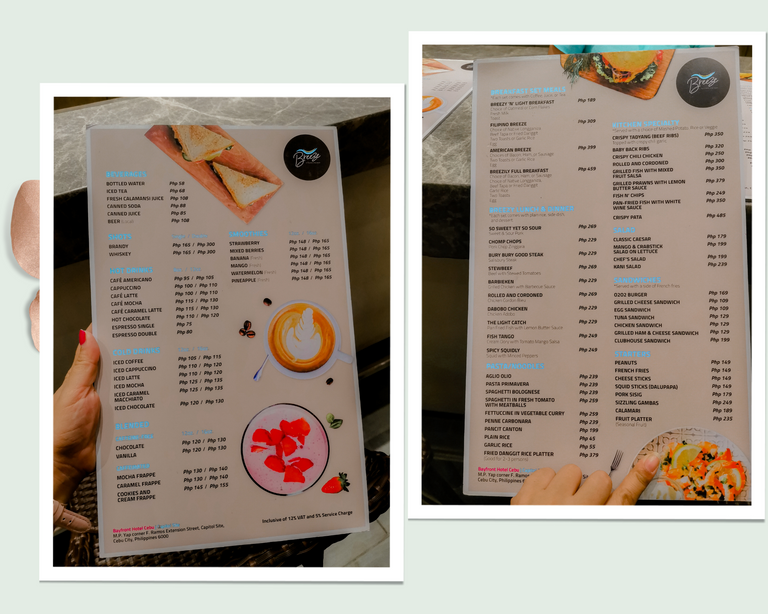 Thursday morning I messaged them the menu and if it's possible they can serve it on or before 6:00 in the afternoon since our office is just along the area too. And they gladly said Yes to my request.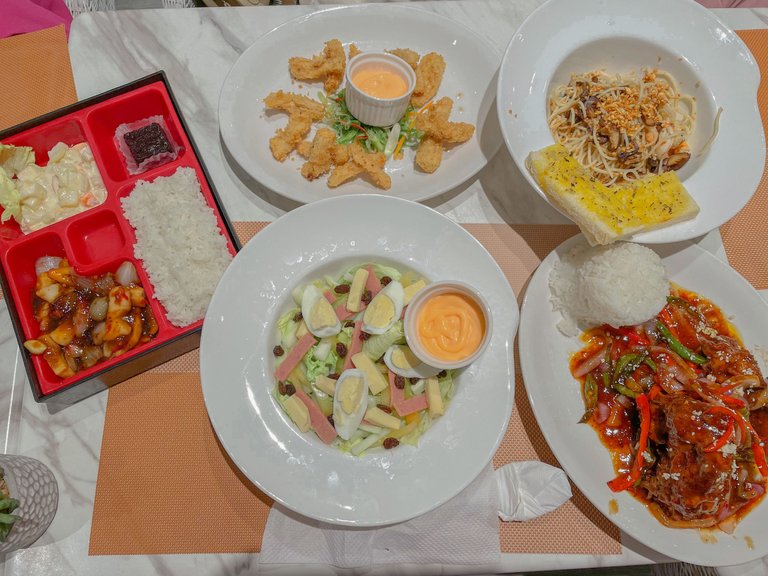 Our food was served on time and I love how accommodating they are. The staff is even good with taking our photos.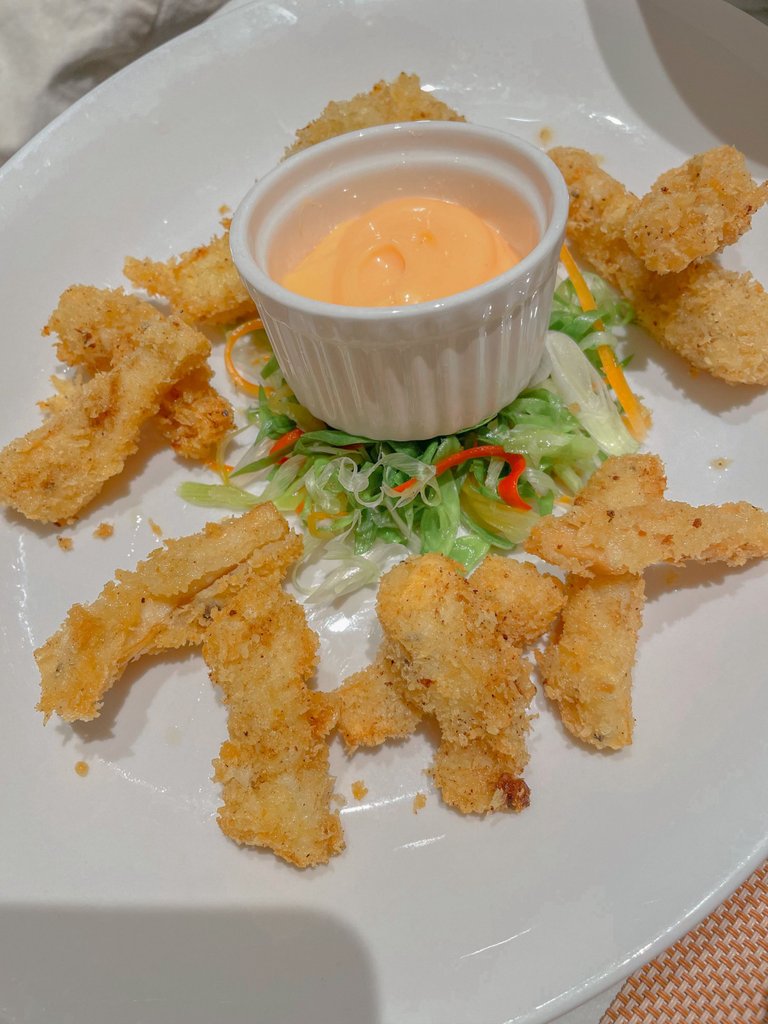 SQUID STICKS Php 149.00 ($2.94)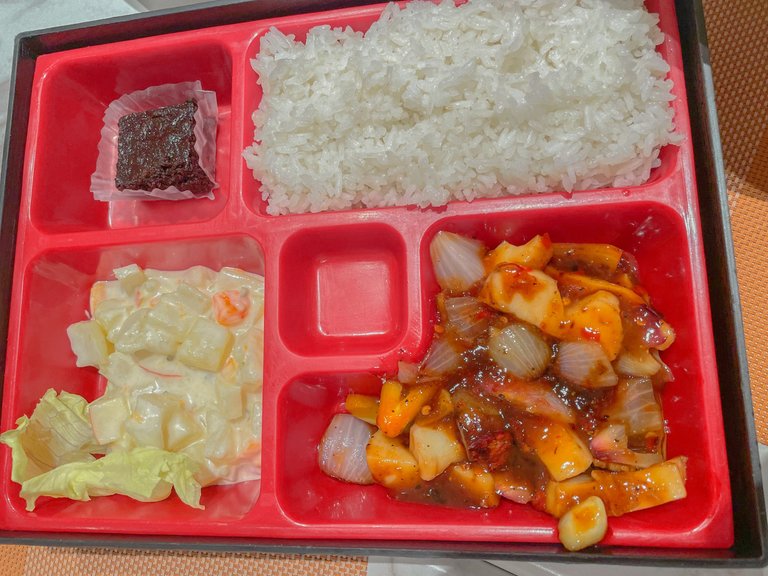 SPICY SQUIDLY - Php 249 ($4.91)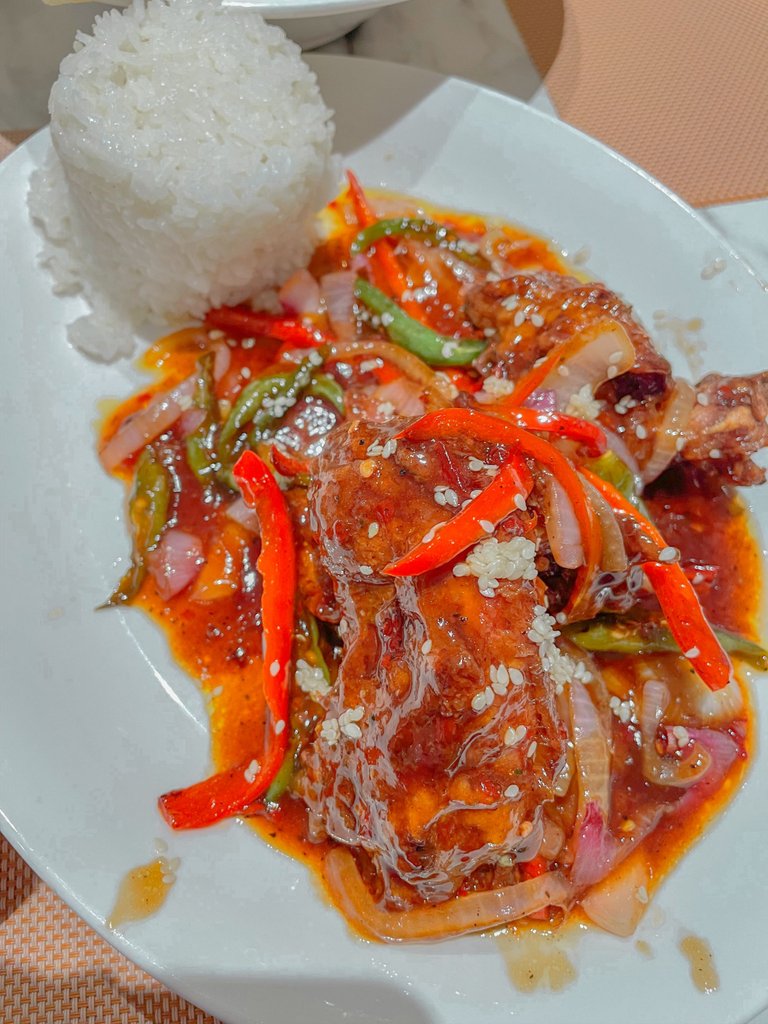 CRISPY CHILLI CHICKEN - Php 250.00 ($4.93)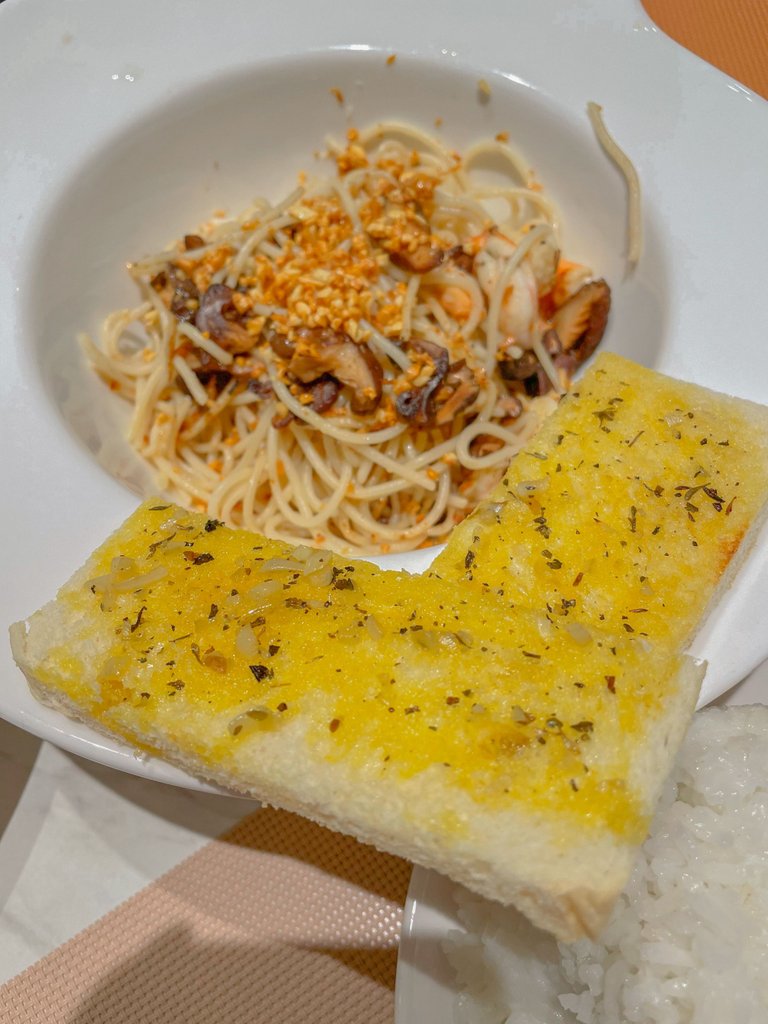 AGLIO OLIO - Php 239.00 ($4.71)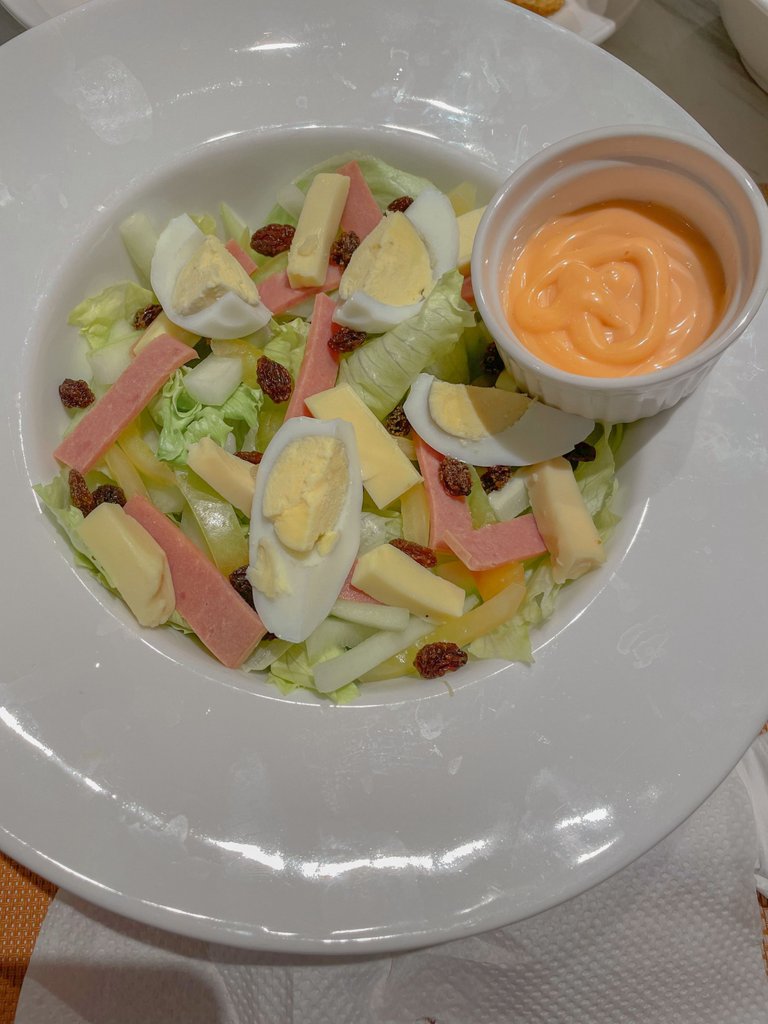 CHEF'S SALAD - Php 199.00 ($3.92)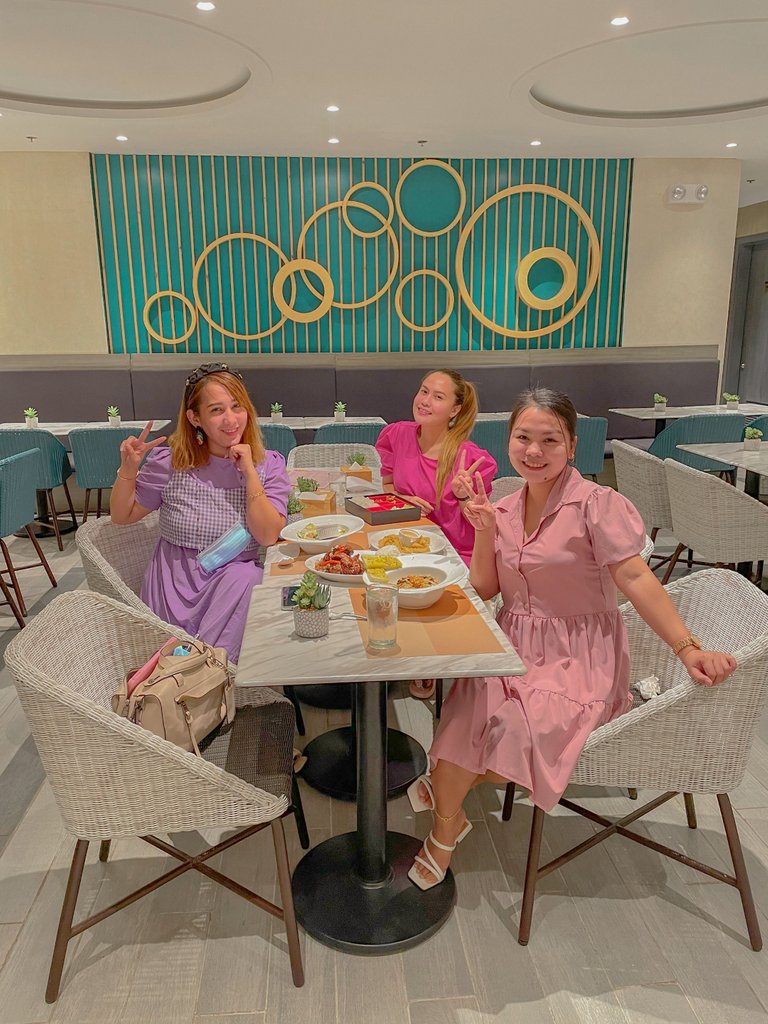 As you noticed, we wore colorful dresses as I was the one who suggested to wear something pastel and bright. Our color combination is so pleasing in the eye that made this sassy fashionista very happy. Supposedly, there's five of us but Nhine is in Davao and Jezevyl had to cancel because her Nanny had to go home for some errands and no one could watch over her cute daughter Zadie. I have rescheduled a dinner date with her and also to discuss Hive to her since she's now excited to post her adventures here on hive.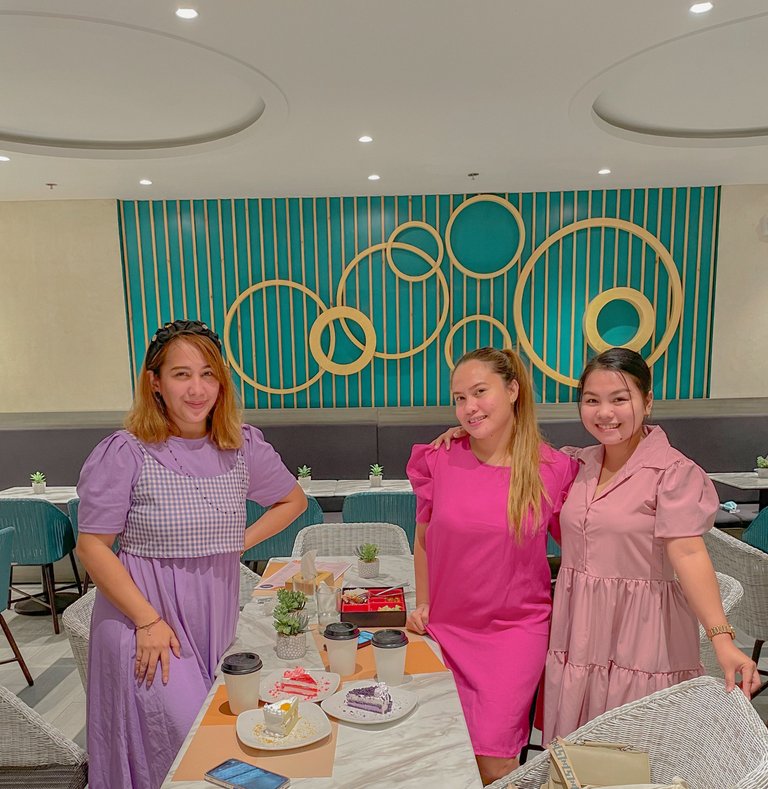 I enjoyed our dinner and some chitchats about life. After dinner, we ordered some coffee and cake for dessert.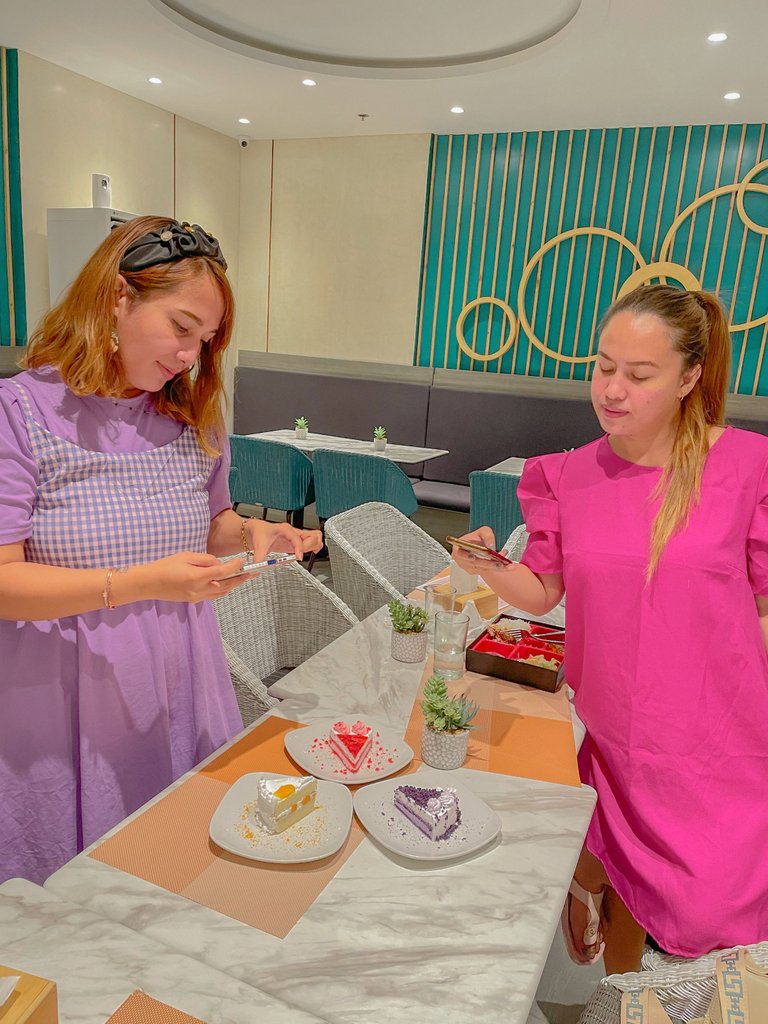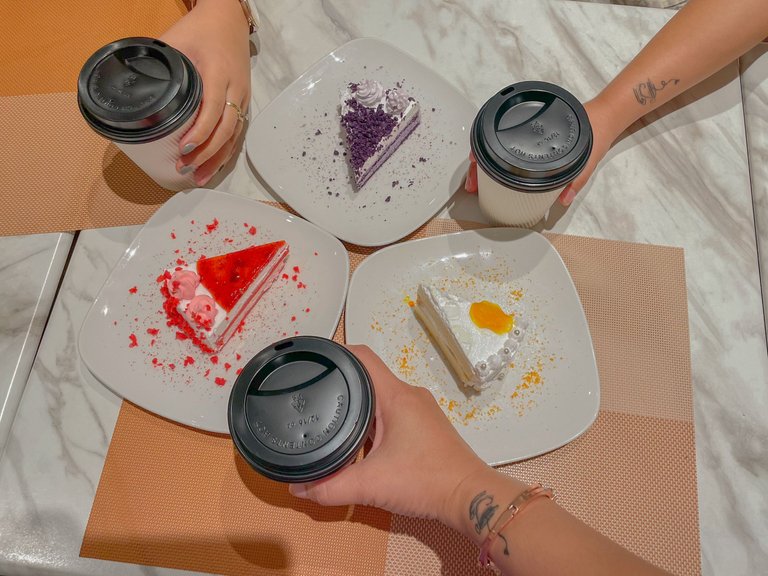 For the coffee we ordered one Americano and two cafe mocha. The coffee seems good and I also love the strawberry and ube cake, except for the mango, it taste weird.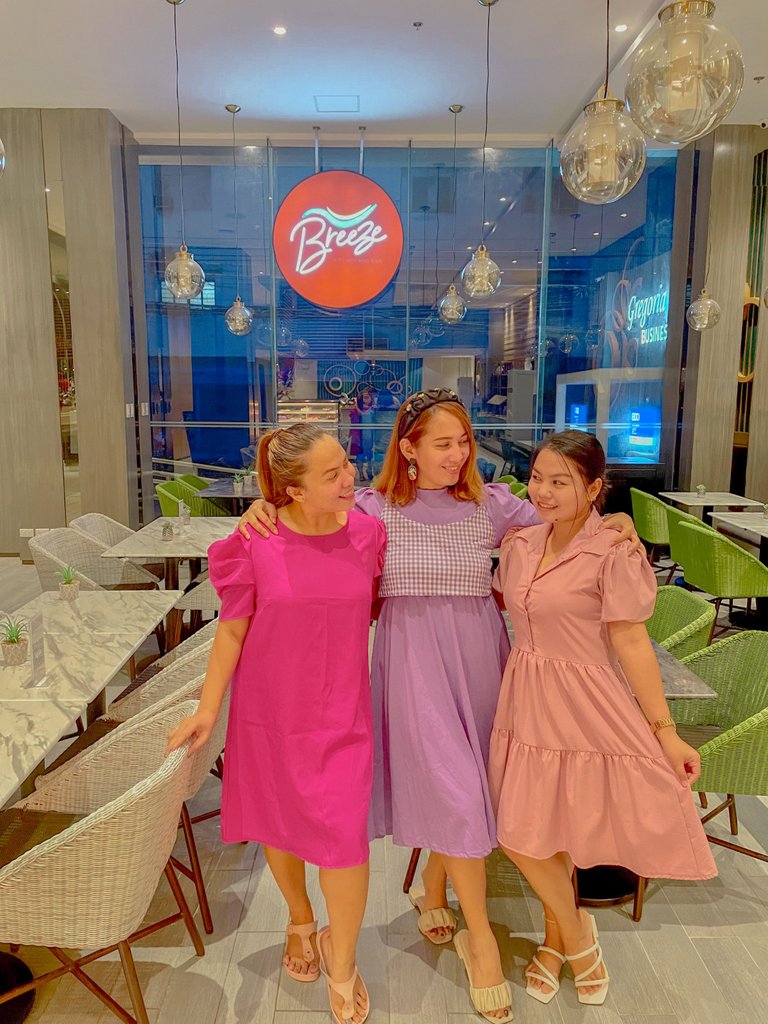 Overall we were happy with the food, the ambiance of the cafe and the friendly and accomodating staff. I'm rating Breeze Cafe a perfect 5! 👍 We would be back for sure.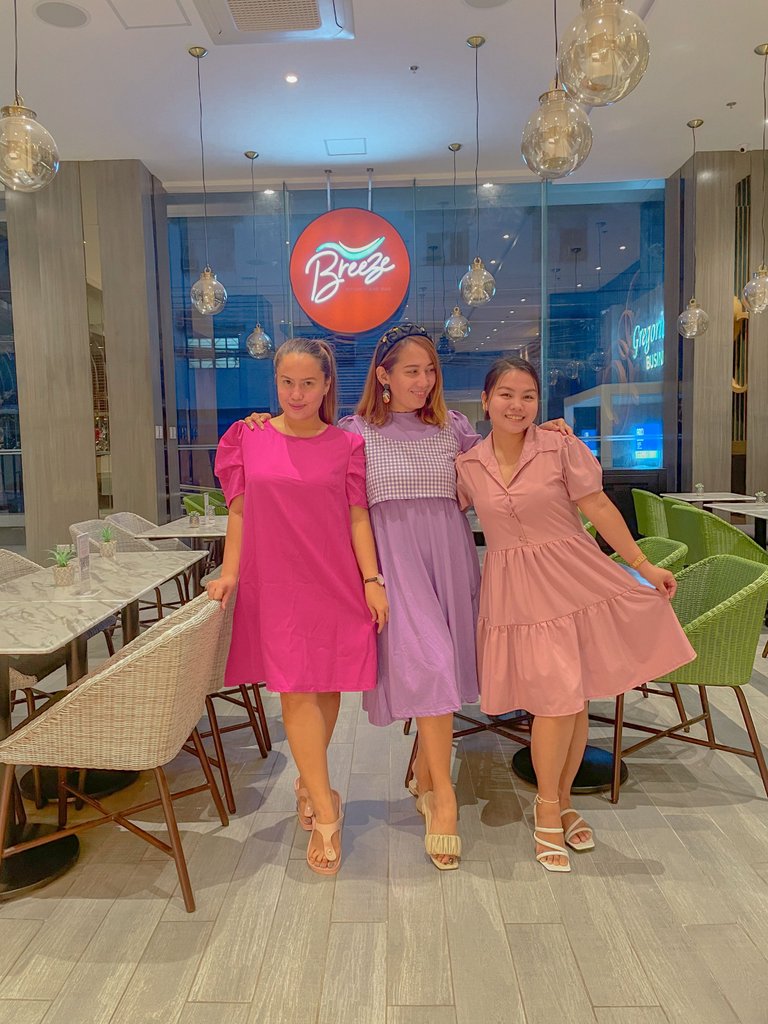 Before we went home, we had some photo op for the gram.
---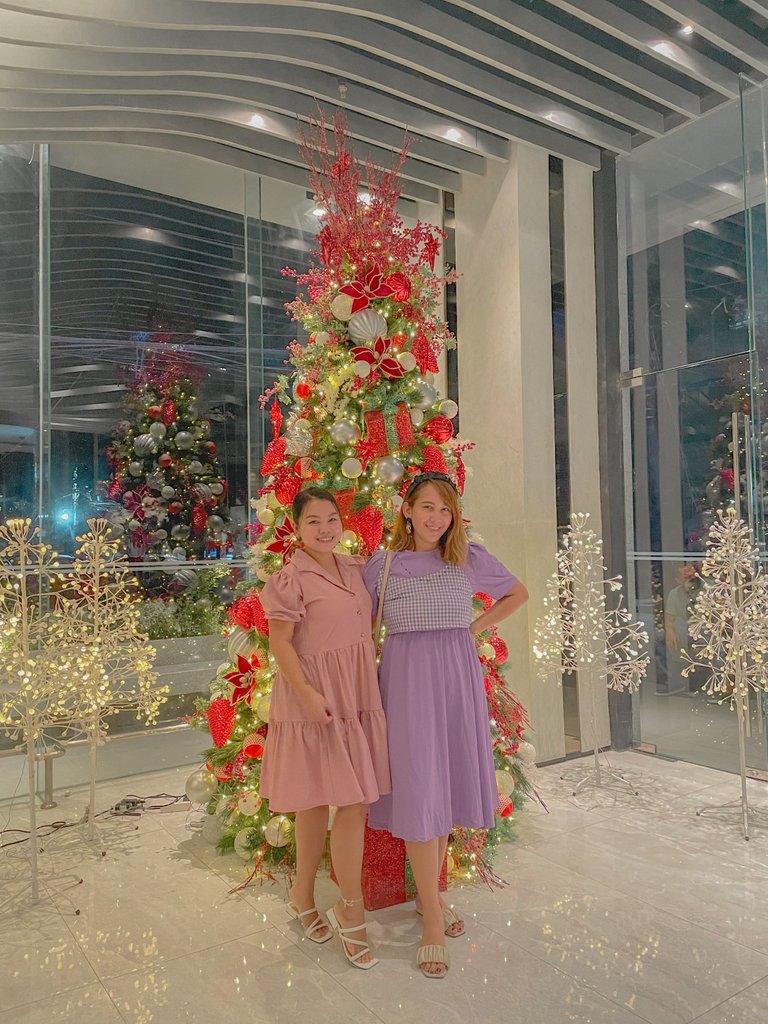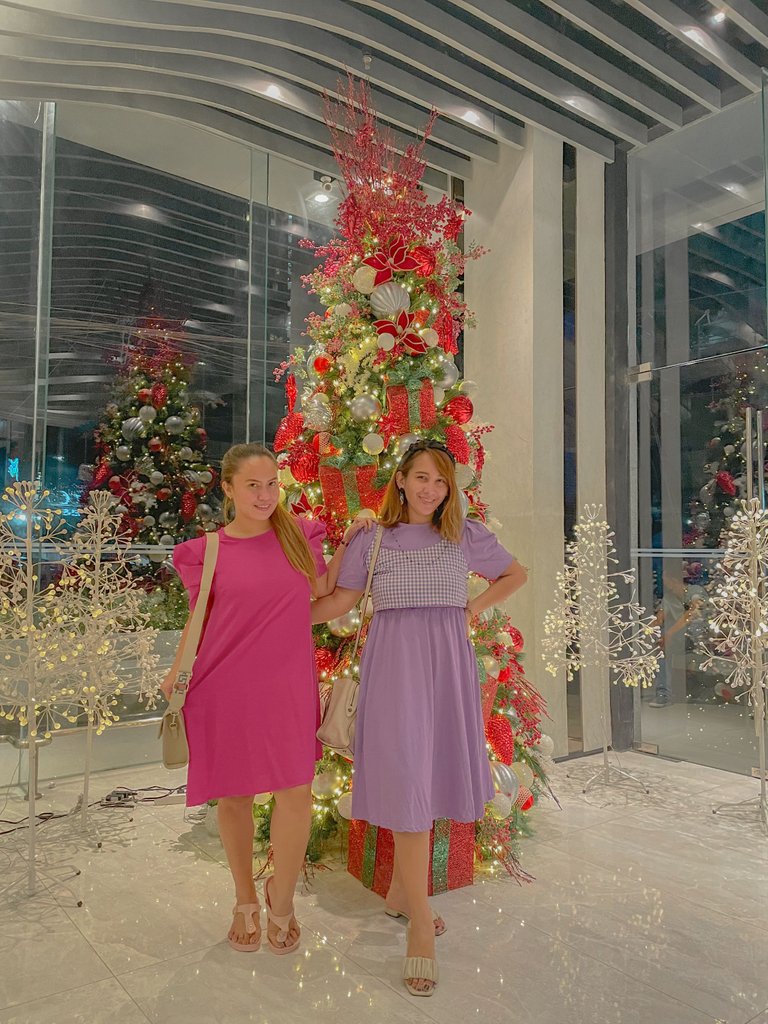 Thank you girls for always being there for me! I really appreciate the friendship, especially with all the support you've shown me for the past years. We may have few misunderstandings sometimes, know that I love you all!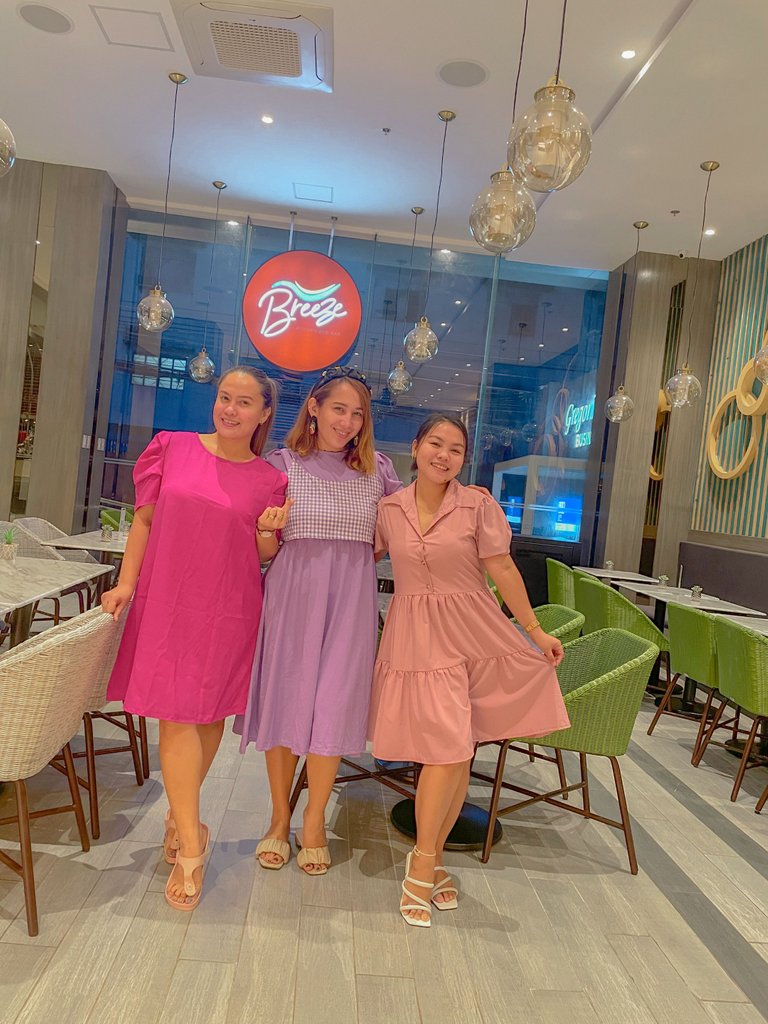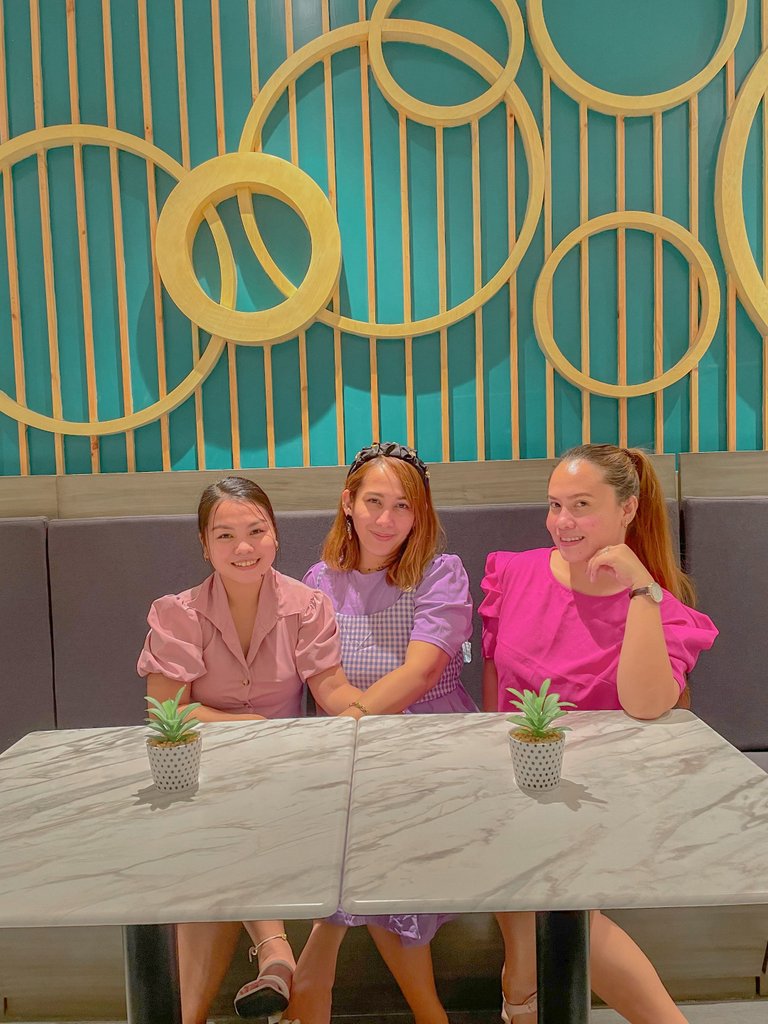 My month is about to end and my birthday is fast approaching. I can't thank you guys enough for staying with me, for reading my blogs up to now and for showing some love all the time, by simply up voting and leaving your comments. Thank you hivers! See you on my next post. Adios! ✨☺
---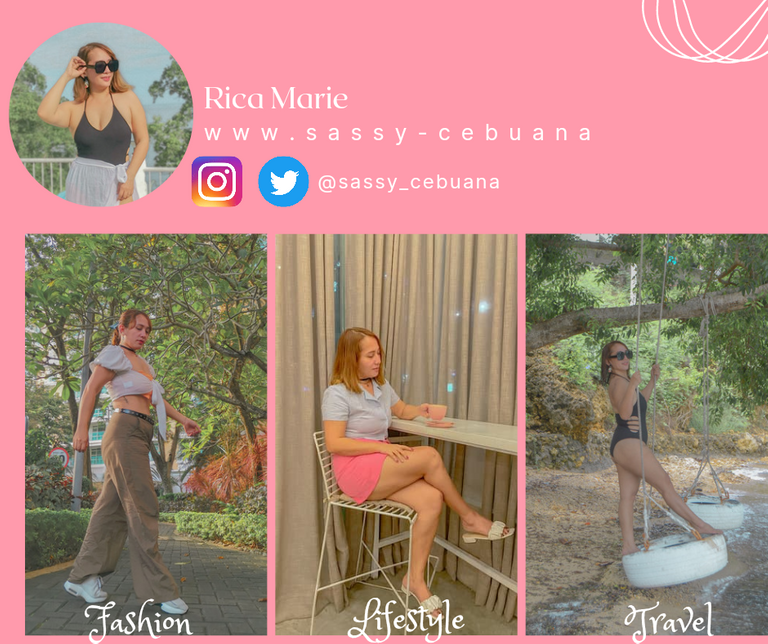 Sassy Cebuana
Sassy Cebuana blogs about her personal style, lifestyle, travels, and shares about her experience being a single mom and anything in between. She wanted to inspire others by documenting it here at this little corner in hive.
If you love her content, it will mean a lot if you upvote and leave a comment for this single momma. For blog collaboration or inquiries, feel free to contact her on her social media channels or email her @ [email protected]
---
Originally posted on Sassy Cebuana. Hive blog powered by ENGRAVE.
---
---