Finally tried Tali!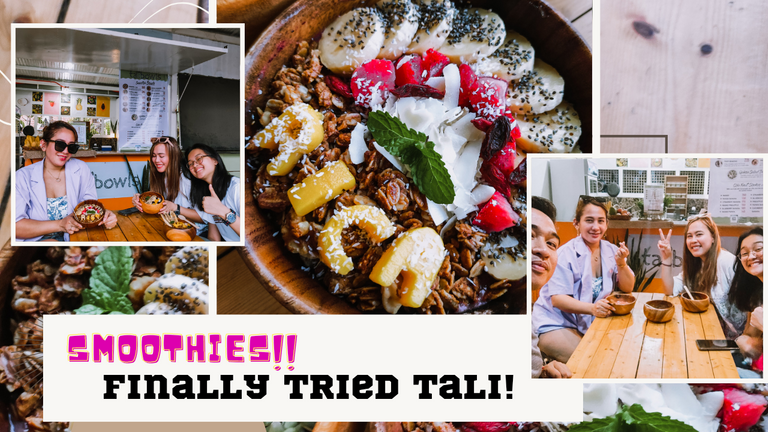 After all the planning we finally visited
@asasiklause
vegan smoothie bowls! Yes, I think most of you knew how he's so good in making smoothie bowls and introduces Tali Bowls on his blog. Every single time I see his creations on my feed I always crave to have some. It's good thing that he's in Cebu right now because apart from the Tali Bowls he's also managing another food restaurant at Dumaguete and in fact he's going back there again this Monday. That's why just before he flew back to Dumaguete we decided to pay him a visit and excited to try his vegan smoothie bowls.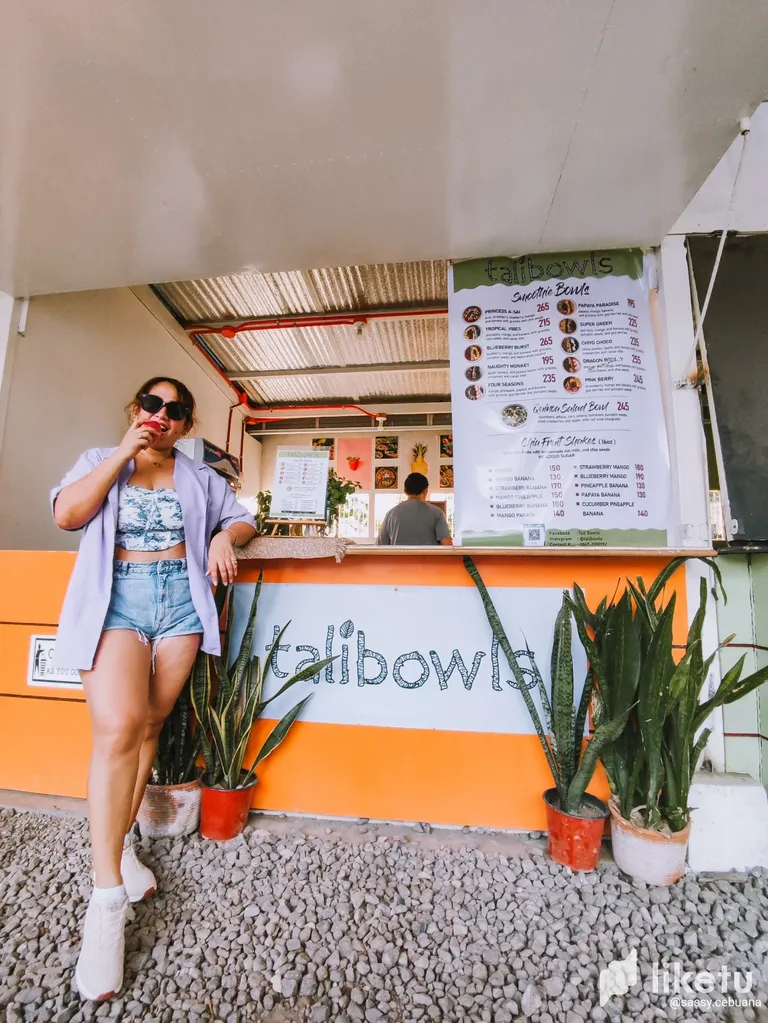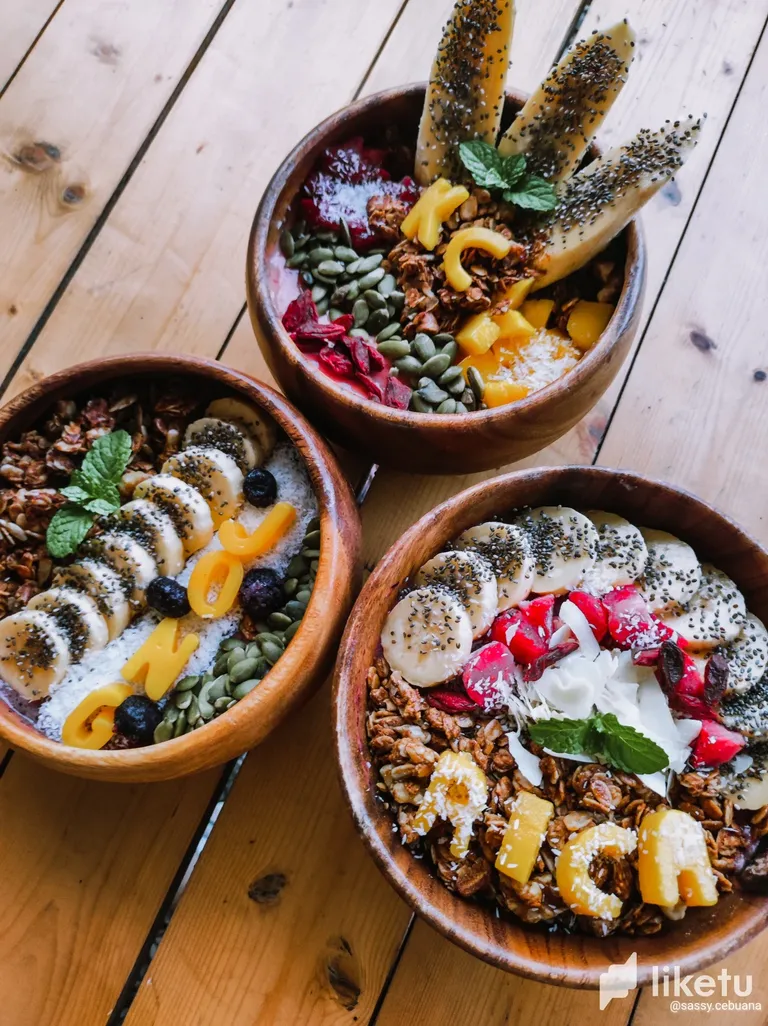 Tali Bowls is located at Dumlog Food Park along with some food stalls and some cafe, like Bliss Cafe. Tali Bowls is perfect for those health conscious and especially with vegan people. It is the only food stall that offers something vegan and healthy.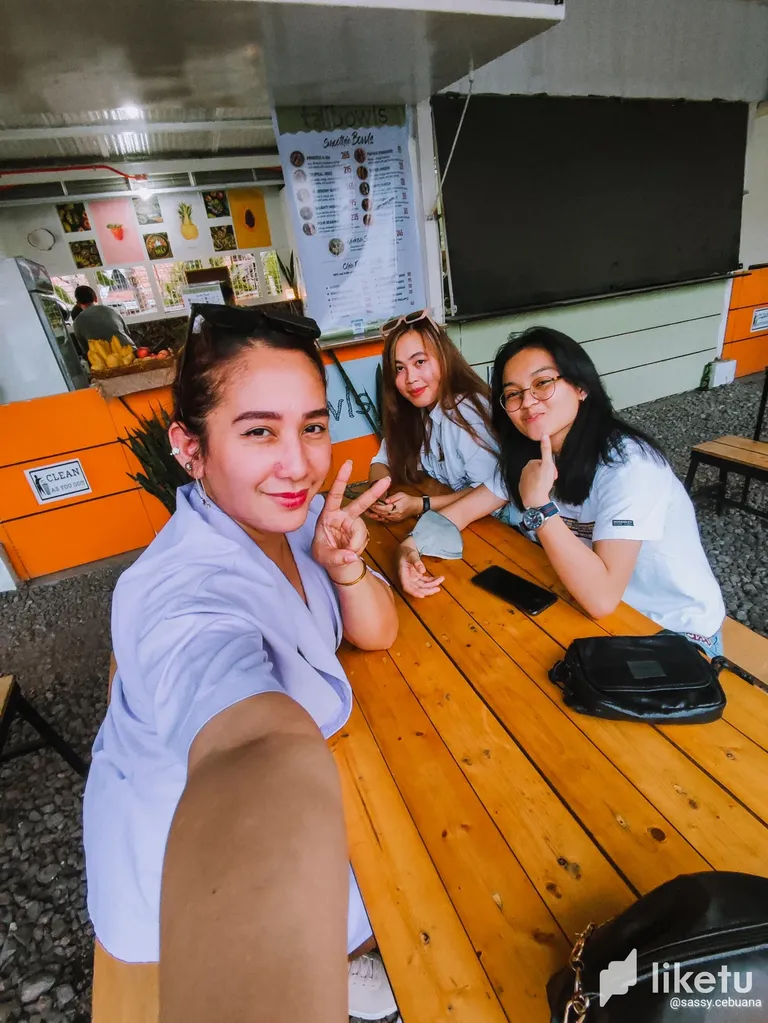 When we arrived, Klause greeted us with his usual smile and friendly gesture. We had a little chitchat first before we ordered 3 smoothie bowls for each one of us. My sister @jongcl tried their blueberry blast smoothie while my niece @kcwonders tried their pinkberry smoothie while I was having their princess asai. Klause made it himself and even personalized our orders with our names.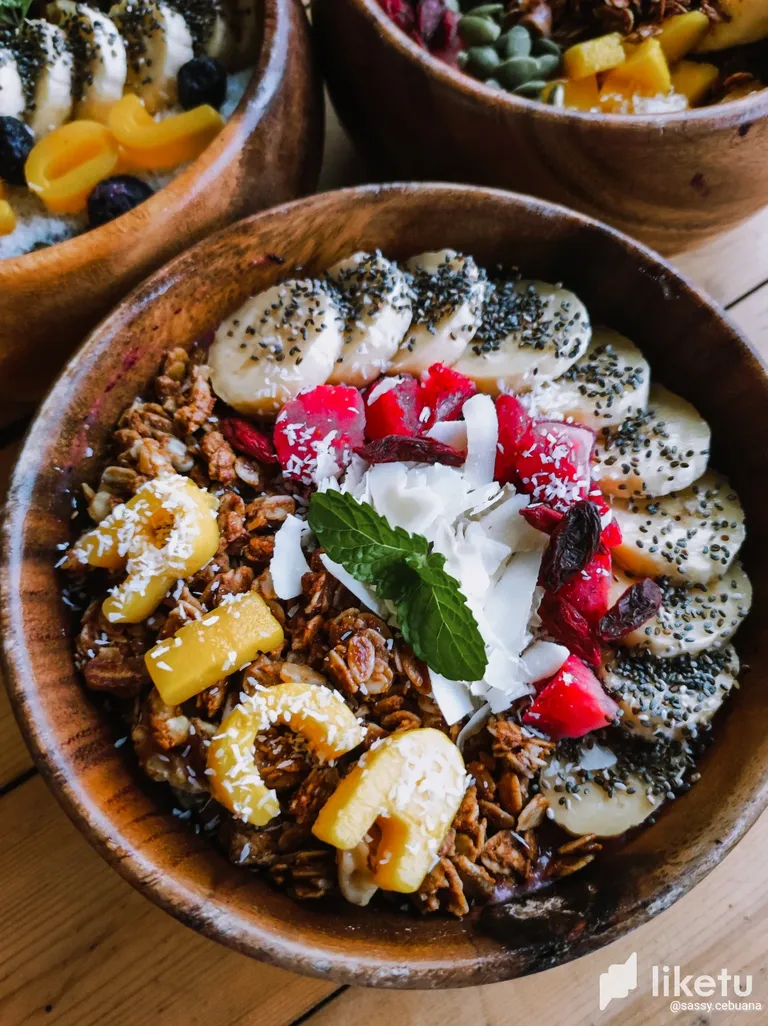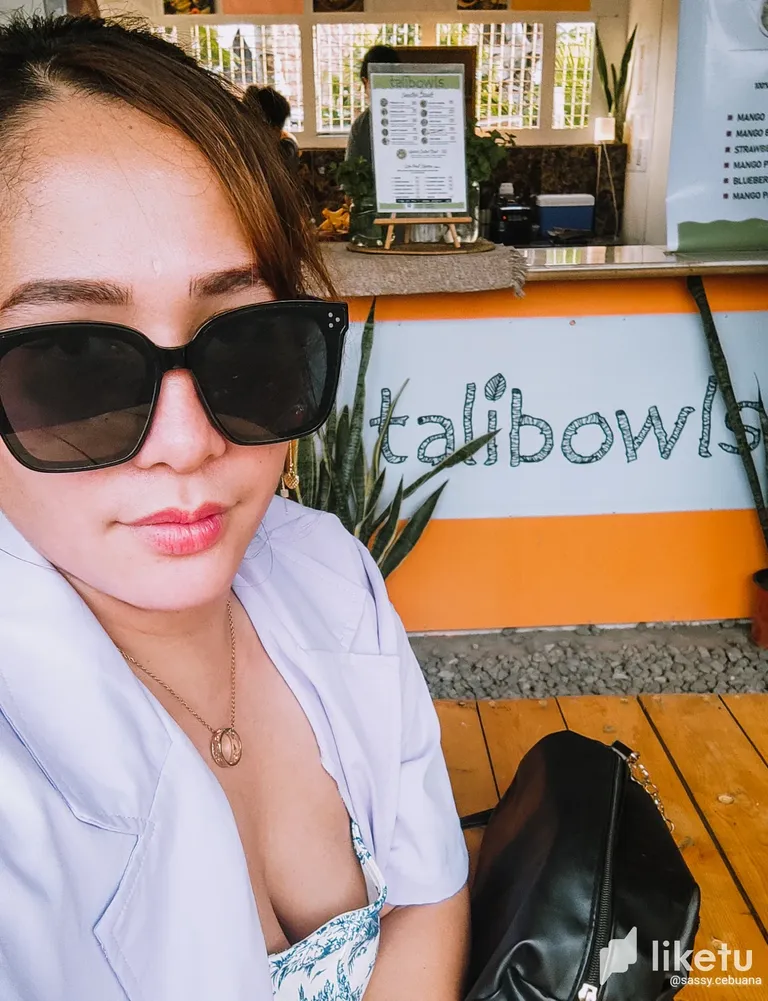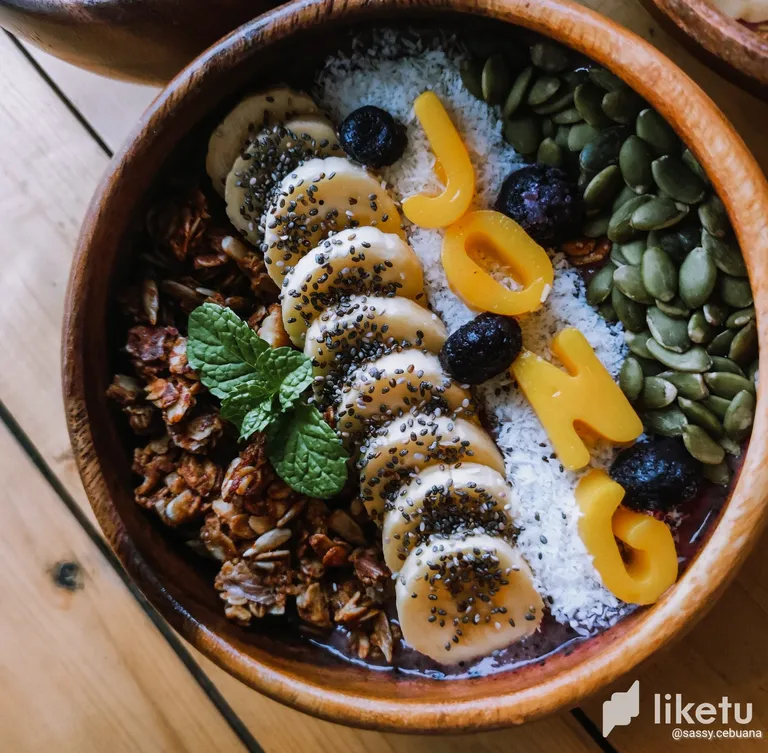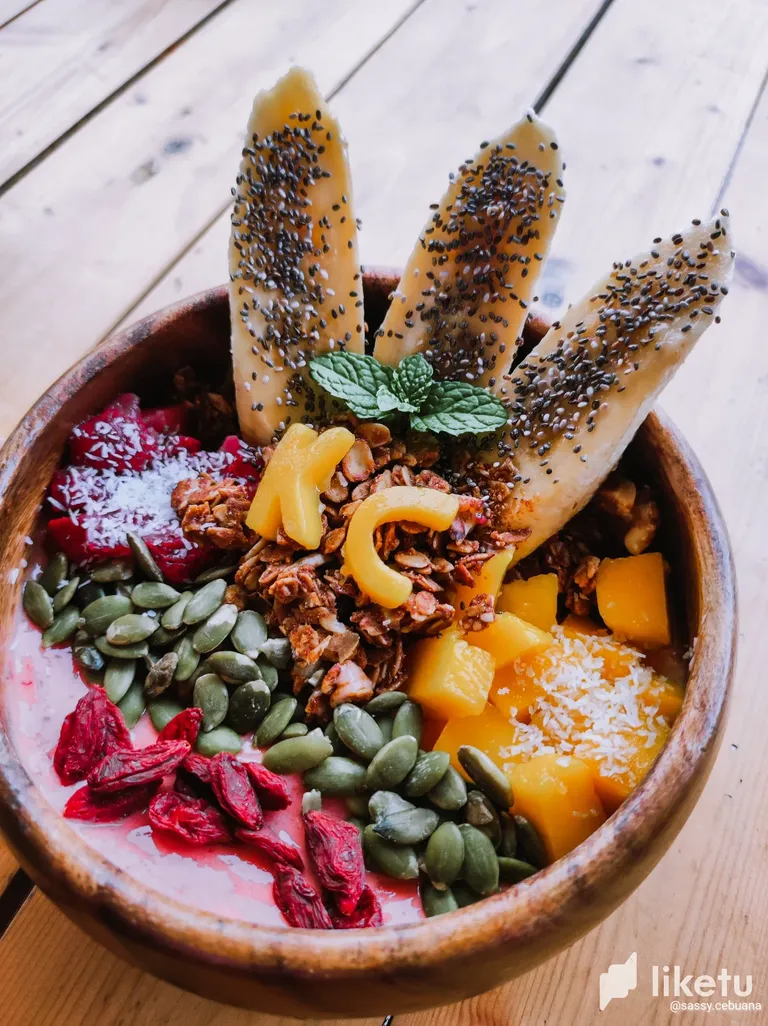 When the smoothie bowls arrived, we can't help but to take photos as many as we can. They were so beautiful that we didn't want to smudge it. It's really delicious and you won't regret having the entire bowl for yourself. It's good with cleansing and definitely perfect for those people who are constipated.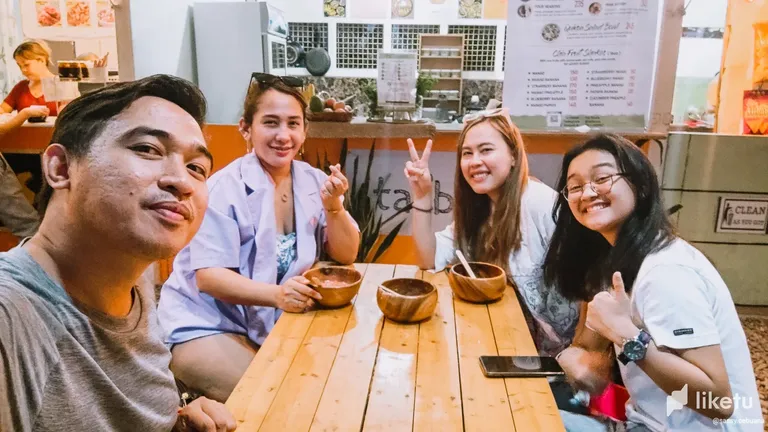 Thank you so much for the delicious smoothie Klause and for the beautiful dining experience! It's good to see you again after your busy schedule. Thank you for letting us know that we can visit you today! :)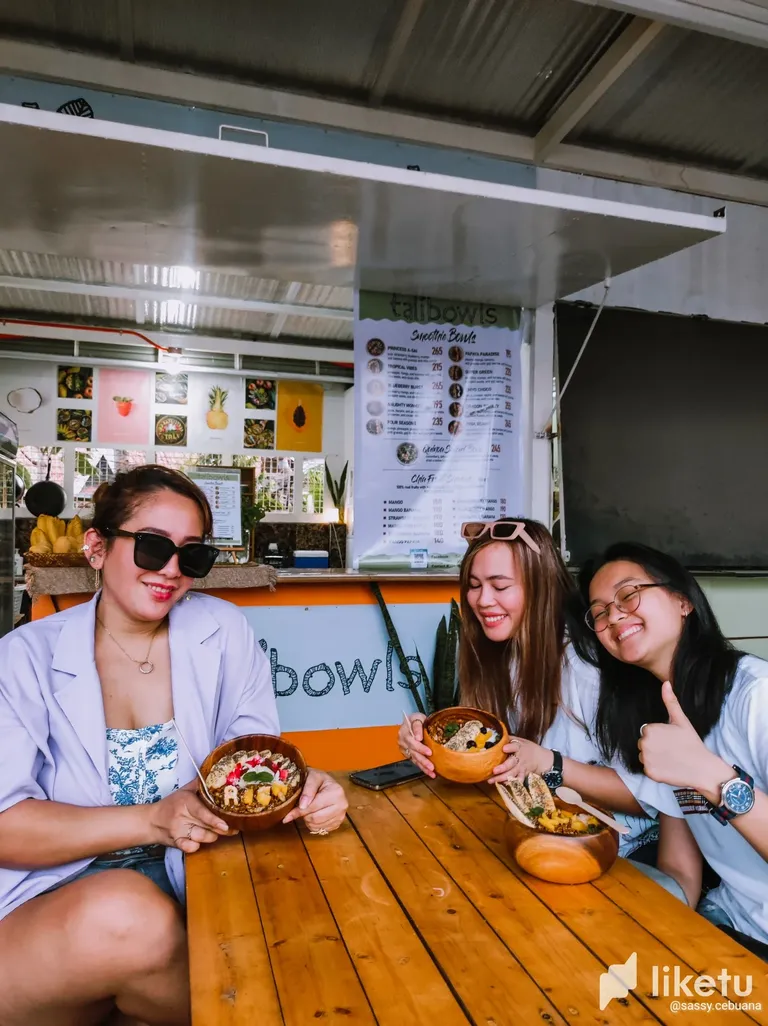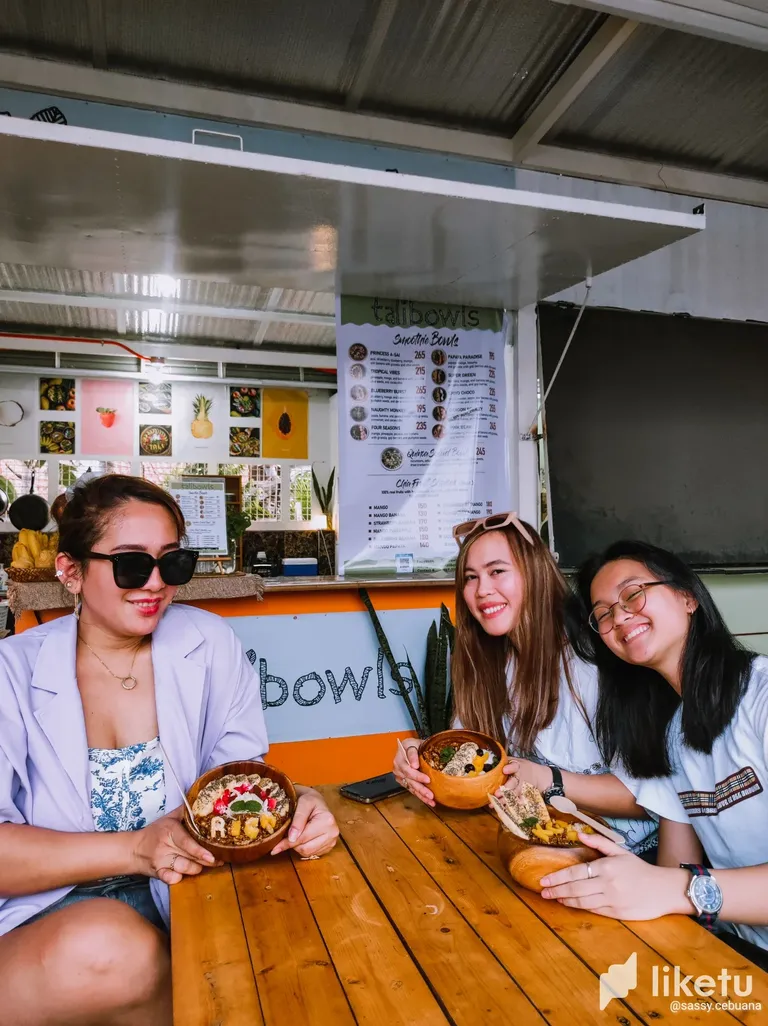 If you want to experience this delicious smoothie feel free to visit them anytime at Dumlog Talisay Cebu.
---
For the best experience view this post on Liketu
---
---