Falling in love with a poet N#66-[ENG/ESP]-2021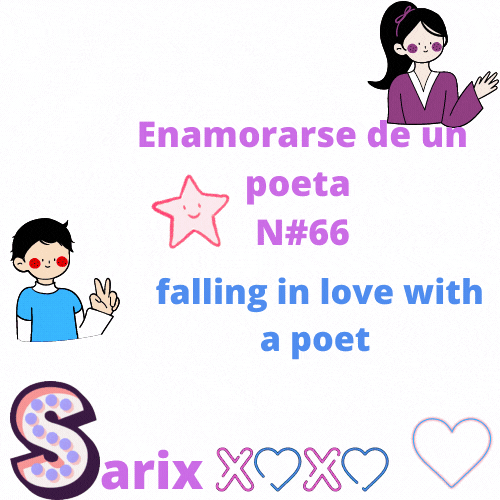 ☂️💙💜☂️💙💜☂️💙💜☂️💙💜☂️💙💜☂️💙💜
That night I found myself in the fragility of a broken heart.
Which leads to that striking smile that managed to attract you.
Among those old feelings to meet you...
And little by little we get to know each other and my lyrics catch you and you tell me that I am the most beautiful thing that can happen to you.
You are a charming poet; What I have you in love.
That my nights are yours and you transmit me that sweetness.
Falling in love with a poet; It is charming but dangerous because each of his verses catches you and you don't know how to react.
I'm not saying it can be a lie but it can't be true either.
Only the heartbeats tell the truth with an open mind so as not to collide.
I know that with you I can be me! you won't be afraid, because I will be.
Little by little these letters that unite us, the smiles and beats, will live to tell the tale.
☂️💙💜☂️💙💜☂️💙💜☂️💙💜☂️💙💜☂️💙💜
Enamorarse de un poeta: N#66
☂️💙💜☂️💙💜☂️💙💜☂️💙💜☂️💙💜☂️💙💜
Esa noche me encontraba en la fragilidad de un corazón partido.
Lo que con lleva a esa sonrisa llamativa que logro atraerte.
Entre esos sentimientos viejos conocerte...
Y poco a poco nos vamos conociendo que mis letras te atrapan y me dices que soy lo más bonito que te puede pasar.
Eres un poeta encantador; Qué te tengo enamorado.
Que mis noches son tuyas y tú me trasmite esa dulzura.
Enamorarse de un poeta; Es encantador pero peligroso pues cada unos de sus versos te atrapa y no sabes cómo reaccionar.
No digo que puede ser mentira pero tampoco verdad.
Solo los latidos dicen la verdad con la mente abierta para no chocar.
¡Sé que contigo puedo ser yo! tú no sentirás miedo, porqué estaré.
Poco a poco estas letras que nos une, las sonrisa y latidos, vivirán para contarlo.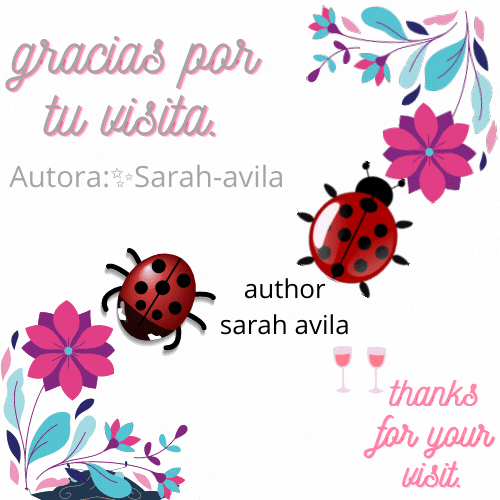 Todas las imágenes son de mi propiedad trabajadas en programa canva
All the images are my own, worked in canva program.
Tiempo de cuarentena. quarantine time

traductor- translator
---
---