El sabor de tus labios poetry N#37 -2021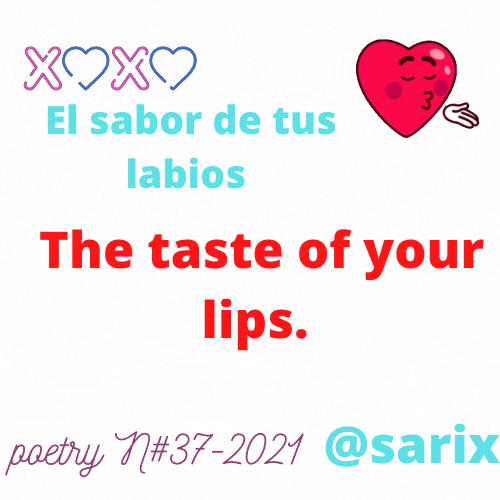 El sabor de tus labios.
Tan dulce y tan amargo que me dejaste.
¡En estos tiempos voy olvidando!
💋👄💋👄💋👄
Aunque me fuiste atrapando.
Ya tus besos no eran igual.
En otros labios me podré perder...
💋👄💋👄💋👄
Necesito de tu boca y alma.
¿Qué hago? Para verte ...
No debo quererte, pero mi soledad, hace que me traicione.
💋👄💋👄💋👄
Entre el sabor de tus labios amargo trato de olvidar.
💋👄💋👄💋👄
The taste of your lips. poetry N#37 -2021
💋👄💋👄💋👄
The taste of your lips. So sweet, so bitter you left me, In these times I go forgetting!
💋👄💋👄💋👄
Although you were trapping me.
Your kisses were no longer the same.
And other lips I could get lost....
💋👄💋👄💋👄
I need your mouth and soul.
What do I do? To see you ...
I must not want you, but my loneliness, makes me betray myself.
💋👄💋👄💋👄
Between the taste of your bitter lips I try to forget.
💋👄💋👄💋👄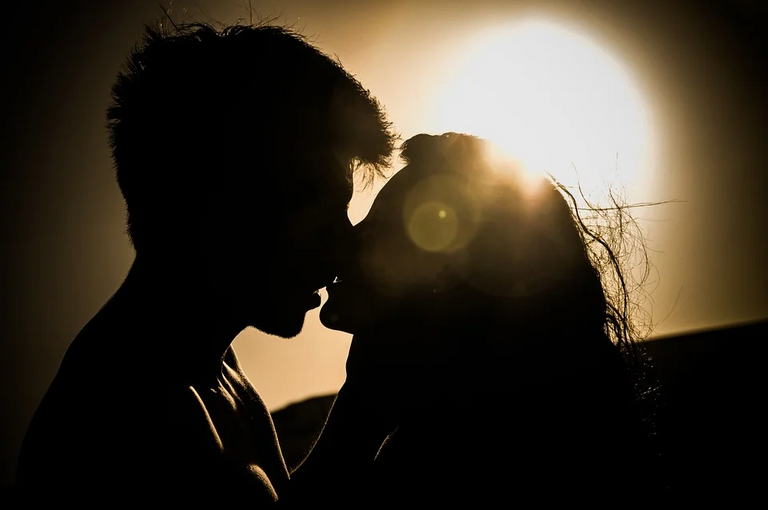 fuente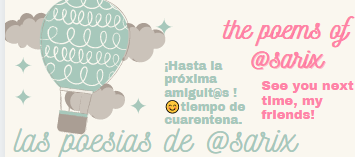 Así dejo mi entrada para el ricon poético del #Hallazgo
This is how I leave my entry for the poetic ricon of the #Hallazgo
Imágenes trabajadas en canva-🍒🍷Canva-worked images
¡ 2021 tiempo de cuarentena.💜2021quarantine time.
traductor🌟translator
Anterior poesía.: ⭐️Previous poetry..:
The verses united us -Poetry N#36 [ENG/ESP]
That-Poetry N#35 [ENG/ESP]

sage📖💬 Poetry N#34📖💬Sabia :📖💬-2021
Me dicen:💫👻 Poetry N#33💫👻They say: -2021

¡Los recuerdos de la lluvia! 💧☂️POETRY N#32💧☂️The memories of the rain! -2021
La velocidad -Poetry N#31⭐️ the speed-2021

¿Quien?🍒⭐️ Poetry N#30🍒⭐️ Who?
Una chica👻🌺 poetry N#29👻🌺2021👻🌺a girl
mirar hacia atrás / mirar hacia adelante 👻poetry N#28💜look back / look forward. -2021
mis cyber amigos poetry N#27my cyber friends-2021🧠
A veces☁️💜 poetry N#26 ☁️💜Sometimes
Entre la oscuridad 🌛🍒 poetry N#25🍒🌛Amidst the darkness

lloviendo el corazón 🖤🌟poetryN#24🥀raining the heart.
¡Ya llego febrero mi mes!💜🌟poetryN#23 February is my month! 💜
se que:🍀🍇 poetry N# 22🍇🍀I know that
Cuando 💜💜 poetry N# 21 💜 When
Eres poetry 💫 N#20💫 YOU ARE
¡ Ya!. poetry N#19🌸💚💜¡🌸NOW !.
La noche de hallowen 🍬🎃 poetry N#18🍭🍬🎃Hallowen night
✨Mi dilema de tenerte💋poetry N#17 💋my dilemma of having you
Un día maravilloso y relajado 🏖 poetry 16🏖A wonderful and relaxed day

Perdida en tu mirada✨ ¡Poem #15 Lost in your eyes✨

🔥💖🔥 Arder como el fuego -poemaN#14🔥💖🔥
-Las noches de paseo✨N#13 Poema.
Nuestro beso...💋N#12 poetry 💋 Our kiss...
-Sentimientos ocultos de este corazón...✨ N#11 Poema.✨

---
---