A day of sand, sun and friends // Un día de arena, sol y amigos 🏖❤️🌊

Hello friend of Hive blog, how are you? Happy Friday, almost the beginning of the long-awaited weekend. This is my first time writing within this community that loves unique and unforgettable weekends 👋❤️. Today I want to share with you a wonderful day that I had with my great friends, family and of course my boyfriend, when we visited a beautiful beach called Quetepe.
Hola amigo de Hive blog, cómo están? feliz viernes, casi inicio del tan esperado fin de semana. Esta es mi primera vez escribiendo dentro de esta comunidad amante de los fines de semanas, únicos e inolvidables👋❤️. Hoy quiero compartir con ustedes un día maravilloso que tuve al lado de mis grandes amigos, familiares y por su puesto mi novio, cuando visitamos una hermosa playa llamada Quetepe.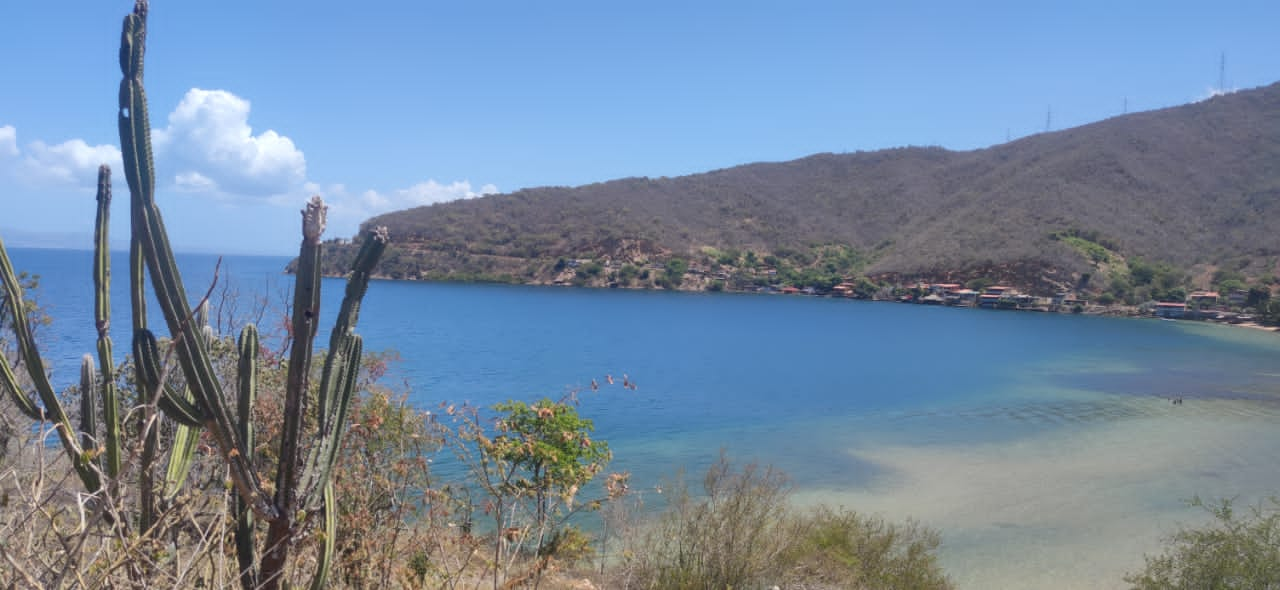 This is a bay-style beach, located in Venezuela 🇻🇪, Sucre state, Bolívar municipality, thirty minutes from the city of Cumaná. It is surrounded by extensive chains of mangroves. He told her our super beach day started 🏖 with a somewhat cold weather that made us not want to go for a walk, but that did not stop us from going to the beach, so we prepared a good typical Venezuelan breakfast, arepa with fried egg, and we got ready for the ride.
Esta es una playa estilo bahía , ubicada en Venezuela 🇻🇪, estado Sucre, municipio Bolívar, a treinta minutos de la ciudad de Cumaná. Está rodeada por extensas cadenas de manglares. Le comentó nuestro súper día playero comenzó 🏖 con un clima un tanto frío que no daba ganas de ir de paseo, pero eso no nos quitó nuestras ganas de ir a la playa, así que preparamos un buen desayuno típico venezolano, arepa con huevo frito, y nos alistamos para el paseo.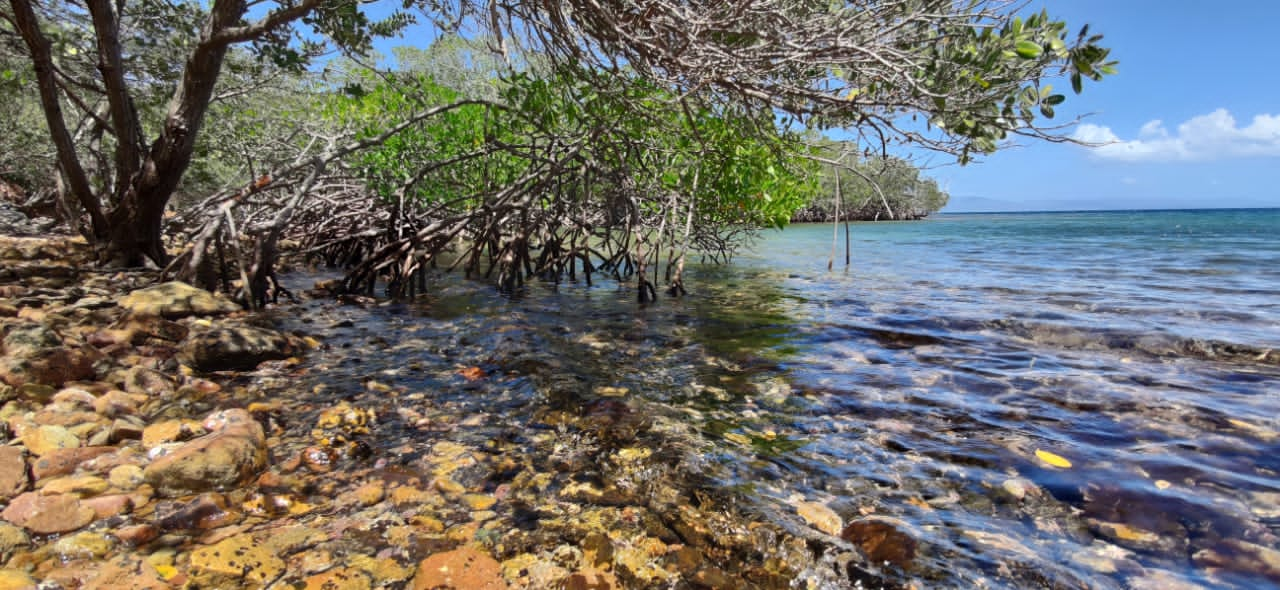 On the way to our destination we left around 11 a.m. not without first going to look for good firewood and a large pot to make a stew of beef ribs, that is, a soup. Upon arriving at the place we were all amazed by the beauty of the mangroves and above all the crystal clear waters, in addition to the fact that the sun shone with all its splendor.
Rumbo a nuestro destino partimos como a las 11 a.m. no sin antes de pasar a buscar una buena leña y una gran olla para realizar un sancocho de costillas de res, es decir, una sopa. Al llegar al lugar todos quedamos maravillados por la belleza de los manglares y sobre todo lo cristalino de sus aguas, además que el sol brillaba con todo su esplendor.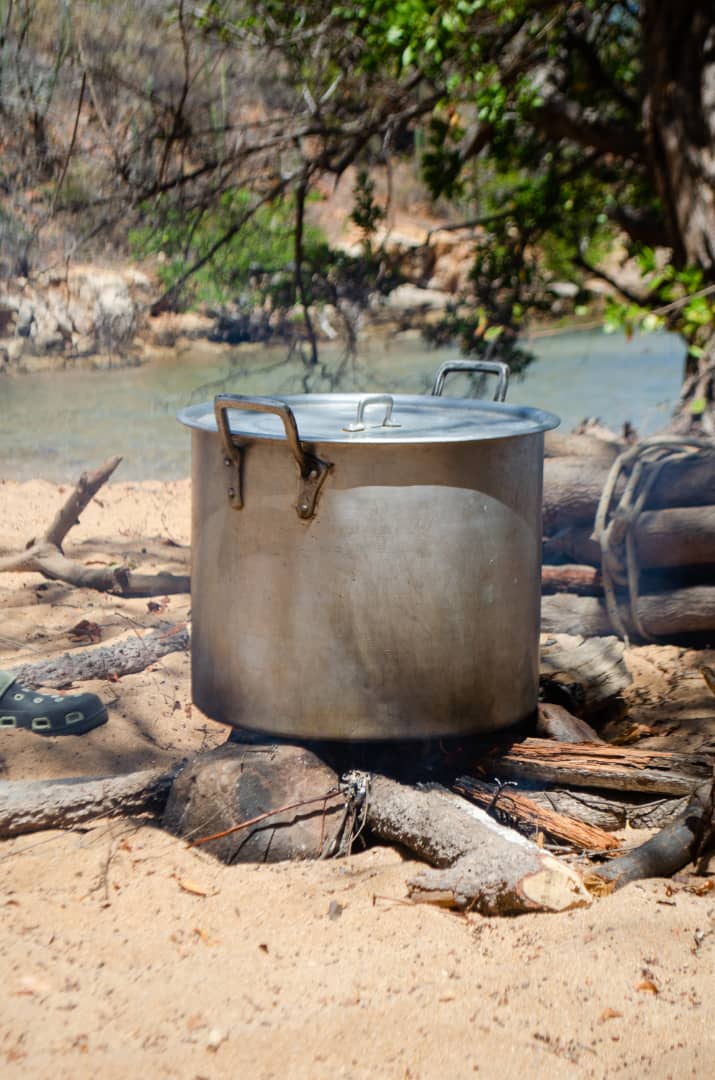 After delighting ourselves with the nature of the place, we took a couple of photos📷, hahaha, we decided to look for a good space on the beach to hang out. To our luck, this one was almost alone, we took out our chairs, table and supplies and began to prepare the sancocho. My dad and the boys burned the firewood, my mom, my friend Vanessa and I took care of cutting the vegetables, vegetables and preparing the food.
Después de deleitarnos con la naturaleza del lugar, nos tomamos un par de fotos📷, jajaja, decidimos buscar en la playa un buen espacio para pasar el rato. Para nuestra suerte, esta se encontraba casi sola, sacamos nuestras sillas, mesa y abastecimientos y comenzamos a preparar el sancocho. Mi papá y los chicos hicieron arder la leña, mi mamá, mi amiga Vanessa y yo nos encargamos de cortar la verdura, vegetales y preparar la comida.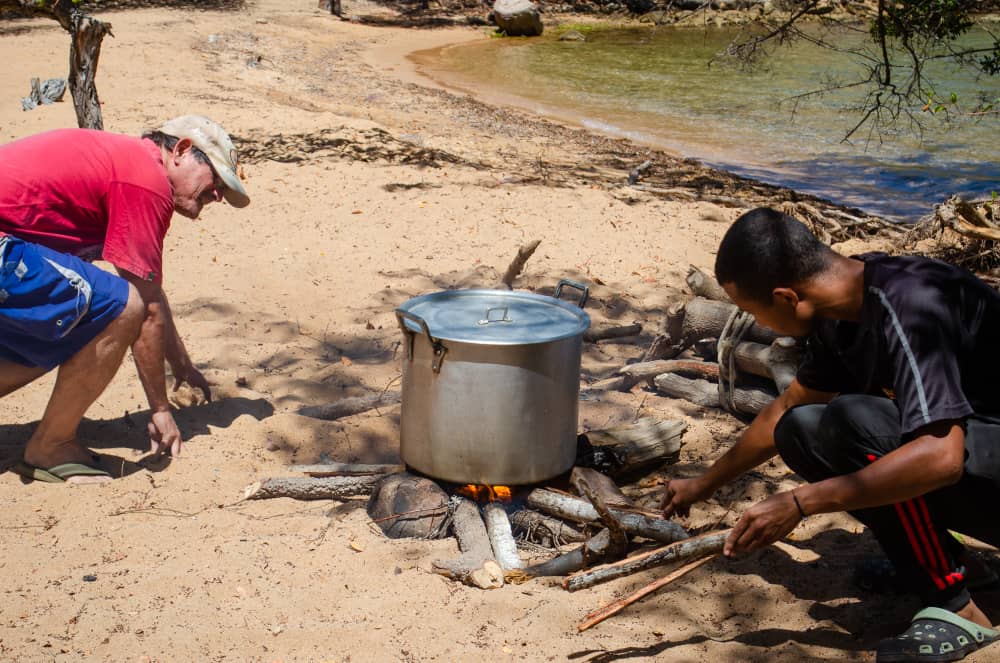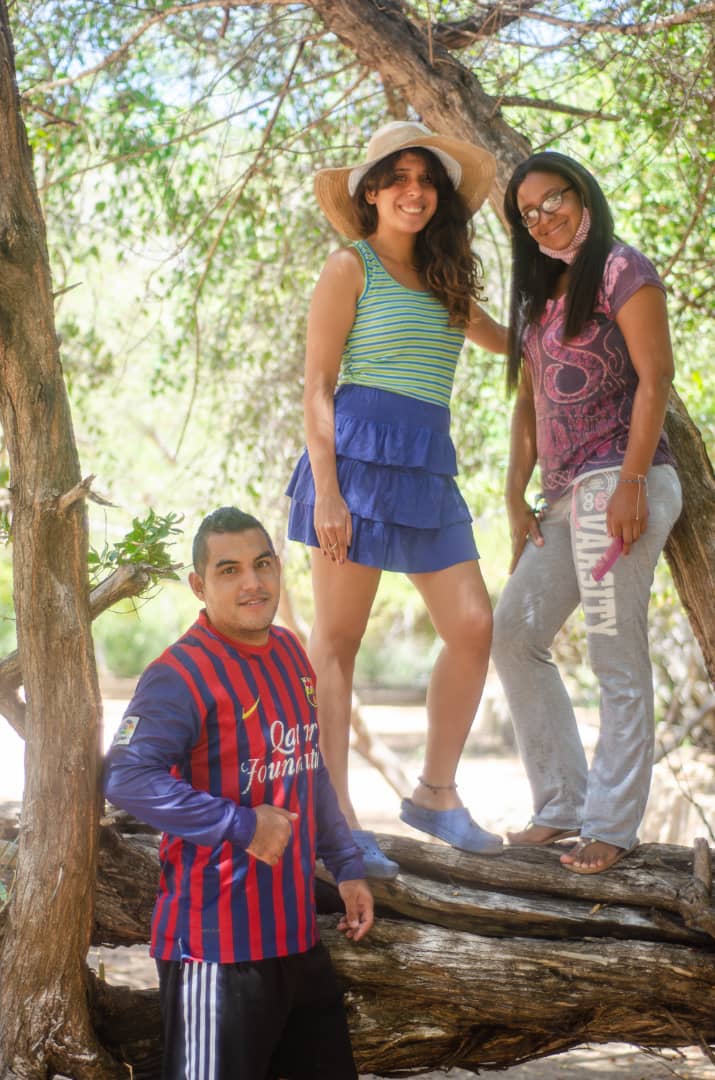 after a while all, my boyfriend and I decided to explore the place for a photo session 📷 and capture the beauty of the landscape through the lens, so we climbed a small hill full of cacti 🌵 and seashells to get a better view from the site, and we realized that there were other beaches near the site, so we decided to visit them. To get there we had to walk on stones and skirt the mountain that we had already explored, that walk was wonderful, just contemplating the marine diversity, the geological morphology of the stones, breathing fresh air and feeling the warmth of the place made the experience something Unforgettable and a great experience.
Al cabo de un rato, mi novio y yo decidimos explorar el lugar para realizar una sesión de fotografías📷 y captar a través del lente la belleza del paisaje, así que nos subimos a un pequeña colina llena de cactus 🌵 y conchas marinas para obtener una mejor visión del sitio, y nos dimos cuenta que cerca del sitio estaban otras playas, así que decidimos recorrerlas. Para llegar allí tuvimos que caminar sobre piedras y bordear la montaña que ya habíamos explorado, esa caminata fue maravillosa, solamente al contemplar la diversidad marina, la morfología geológica de las piedras, respirar aire puro y sentir lo cálido del lugar hicieron de la experiencia algo inolvidable y un gran experiencia.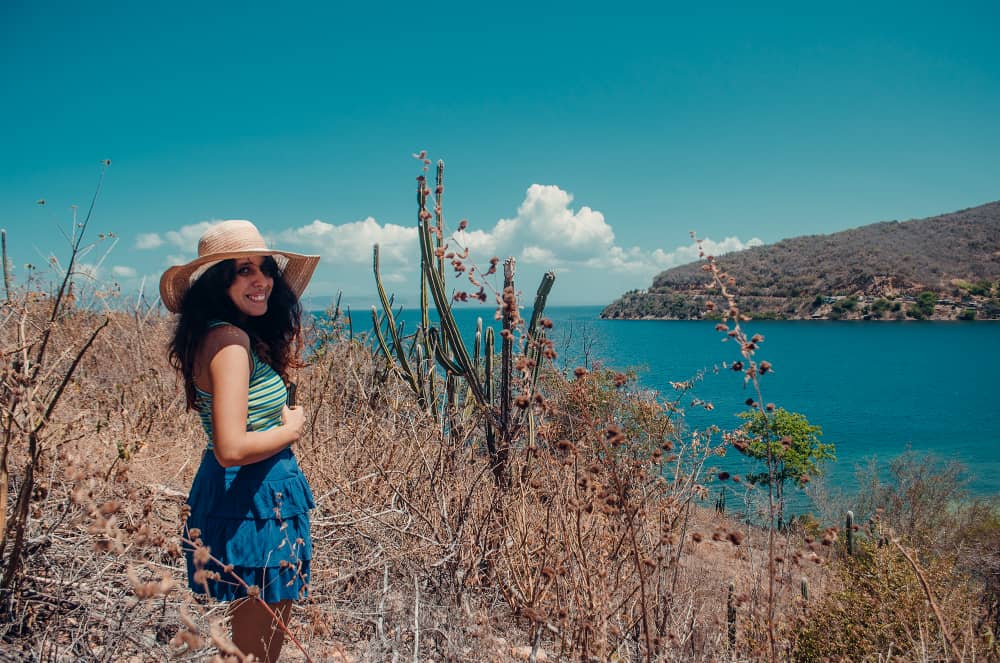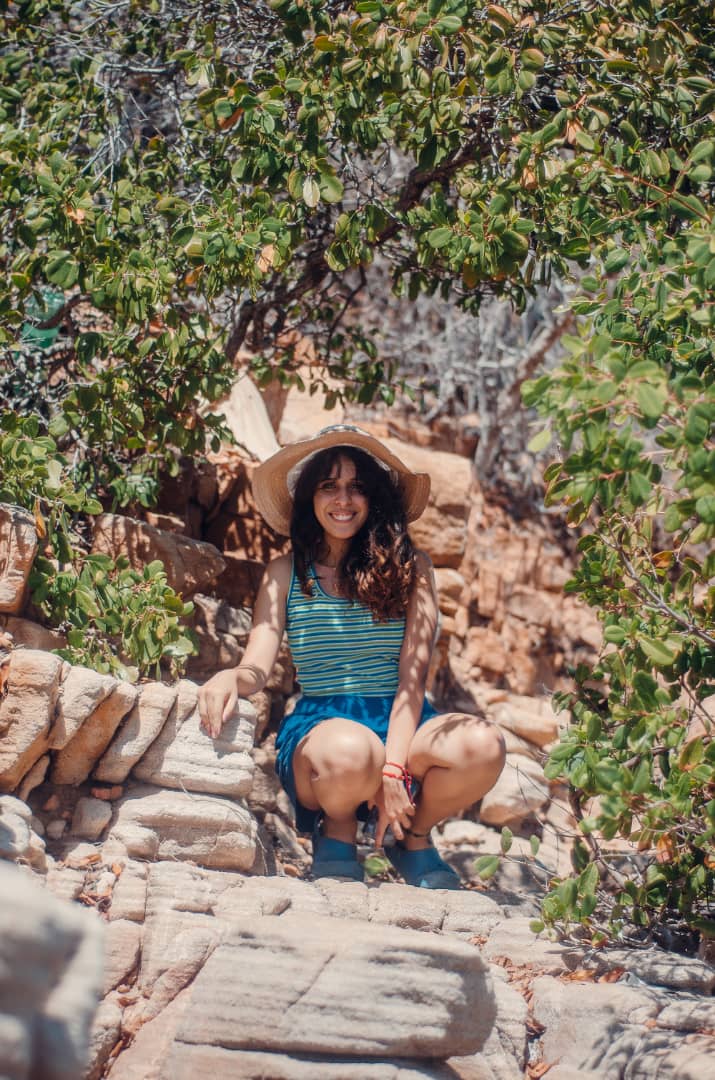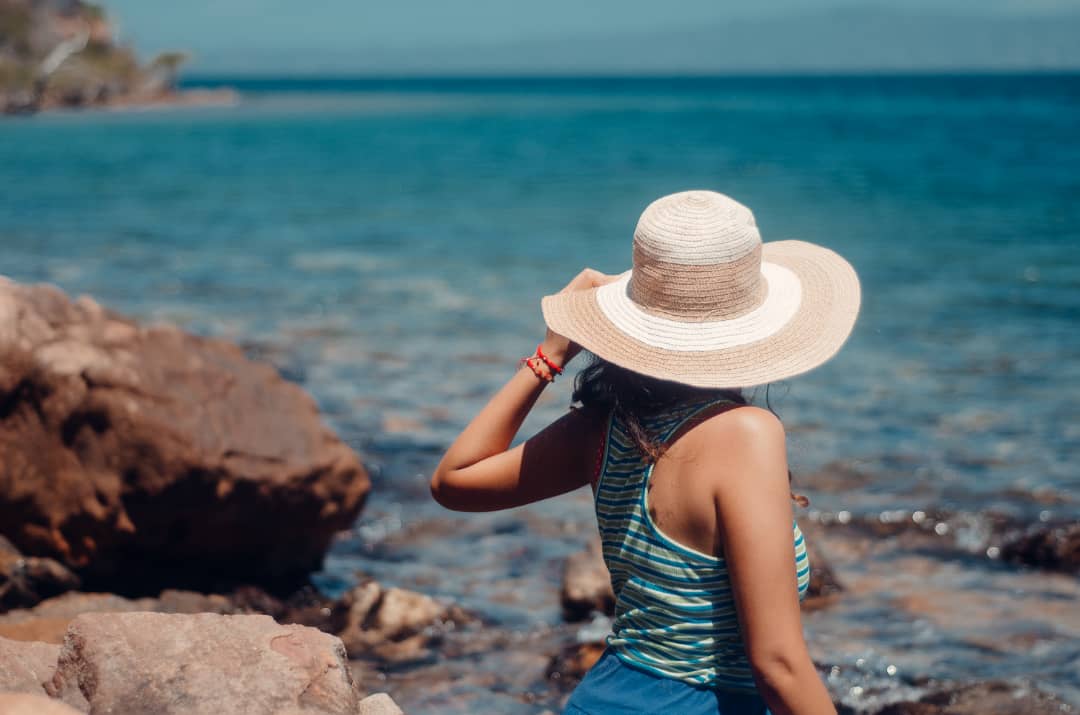 The first little beach we found had an immense mangrove swamp, the water was a beautiful jade green, what I didn't like was that the bottom of the sea was very muddy, something characteristic of this type of beach. Walking a little further we found a small salt flat with many hiding places for crabs 🦀of all sizes, we even had the opportunity to see some.
La primera playita que conseguimos había un inmenso manglar, el agua era de un hermoso verde jade, lo que no me gustó fue que el fondo del mar era muy fangosa, algo característico de este tipo de playas. Al caminar un poco más conseguimos una pequeña salina con muchos escondrijos de cangrejos 🦀de todos los tamaños, hasta tuvimos la oportunidad de ver algunos.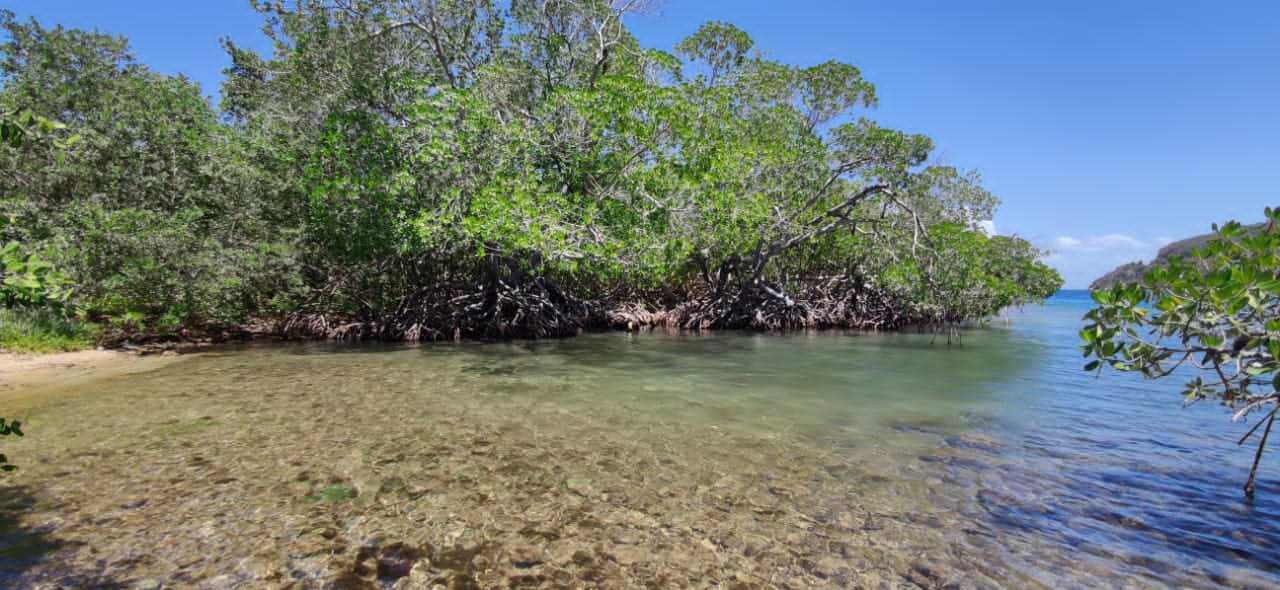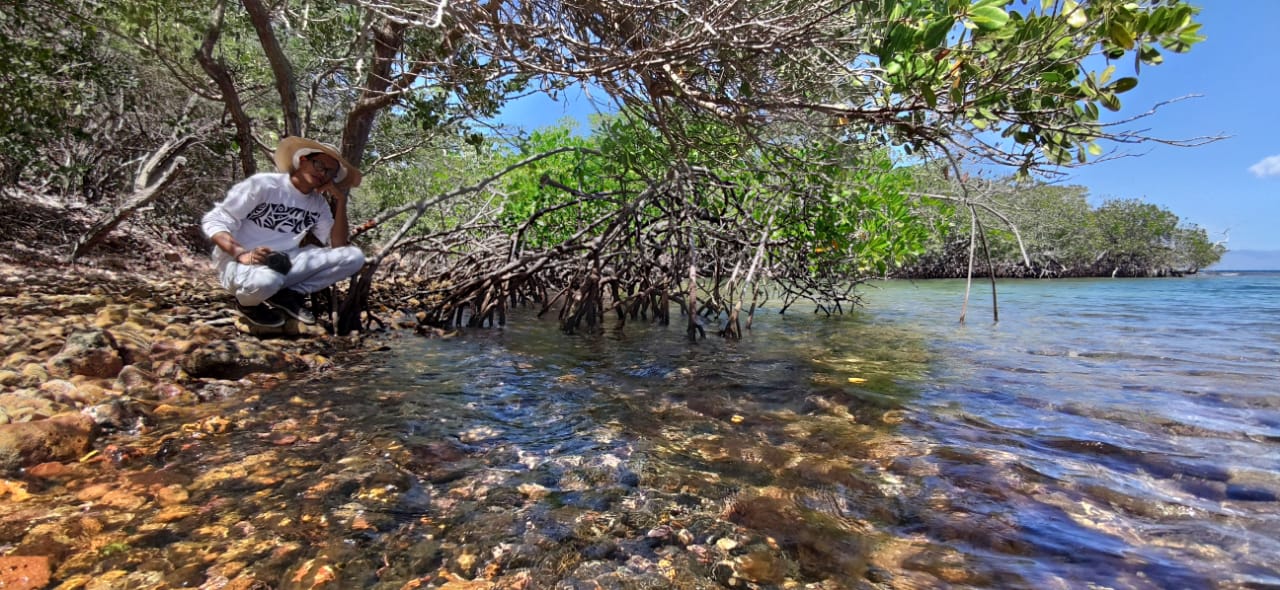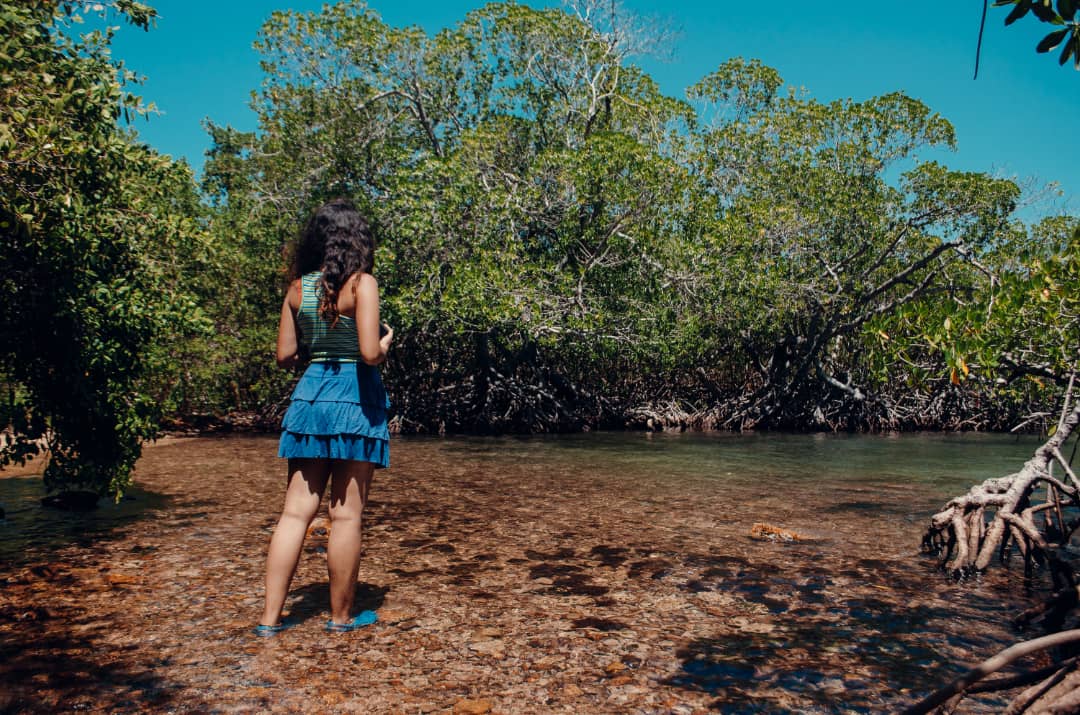 Later that little excursion we went back to have a delicious soup for lunch🥣, and we decided to return to see the other beaches, but at the time of our return I had the brilliant idea of swimming back through the coral reef, but I have to comment that it was a bad idea 😅because without realizing it the waves changed, and went from crystal clear and calm waters to choppy and cloudy waters, so while we swam the sea currents dragged us more and more to the stones, my boyfriend made the decision to get out and we return by the stone path, which was also somewhat painful because we did not have any kind of shoes suitable for this adventure, however, everything went well👍❤️. Well dear Hive friends, this was all my great experience of the weekend ❤️🏖, I hope you liked it, it was a pleasure to share this story with you, until a next post.
Después de esa pequeña excursión regresamos a almorzar una deliciosa sopa🥣, y decidimos regresar a conocer las demás playas, pero al momento de nuestro regreso se me ocurrió la brillante idea de devolvernos nadando por el arrecife de coral, pero he de comentar que fue una mala idea 😅ya que sin darnos cuenta el oleaje cambio, y paso de aguas cristalinas y tranquilas a una agitada y turbia aguas, así que mientras nadábamos las corrientes marinas nos arrastraba más y más a las piedras, mi novio tomo la decisión de salirnos y devolvemos por el camino de piedra, lo que también fue algo doloroso porque no teníamos ningún tipo de calzados aptos para esta aventura, sin embargo, todo salió bien👍❤️. Bueno queridos amigos de Hive, esta fue toda mi gran experiencia del fin de semana ❤️🏖, espero que les haya gustado, fue un gusto compartir con ustedes esta historia, hasta un próximo post.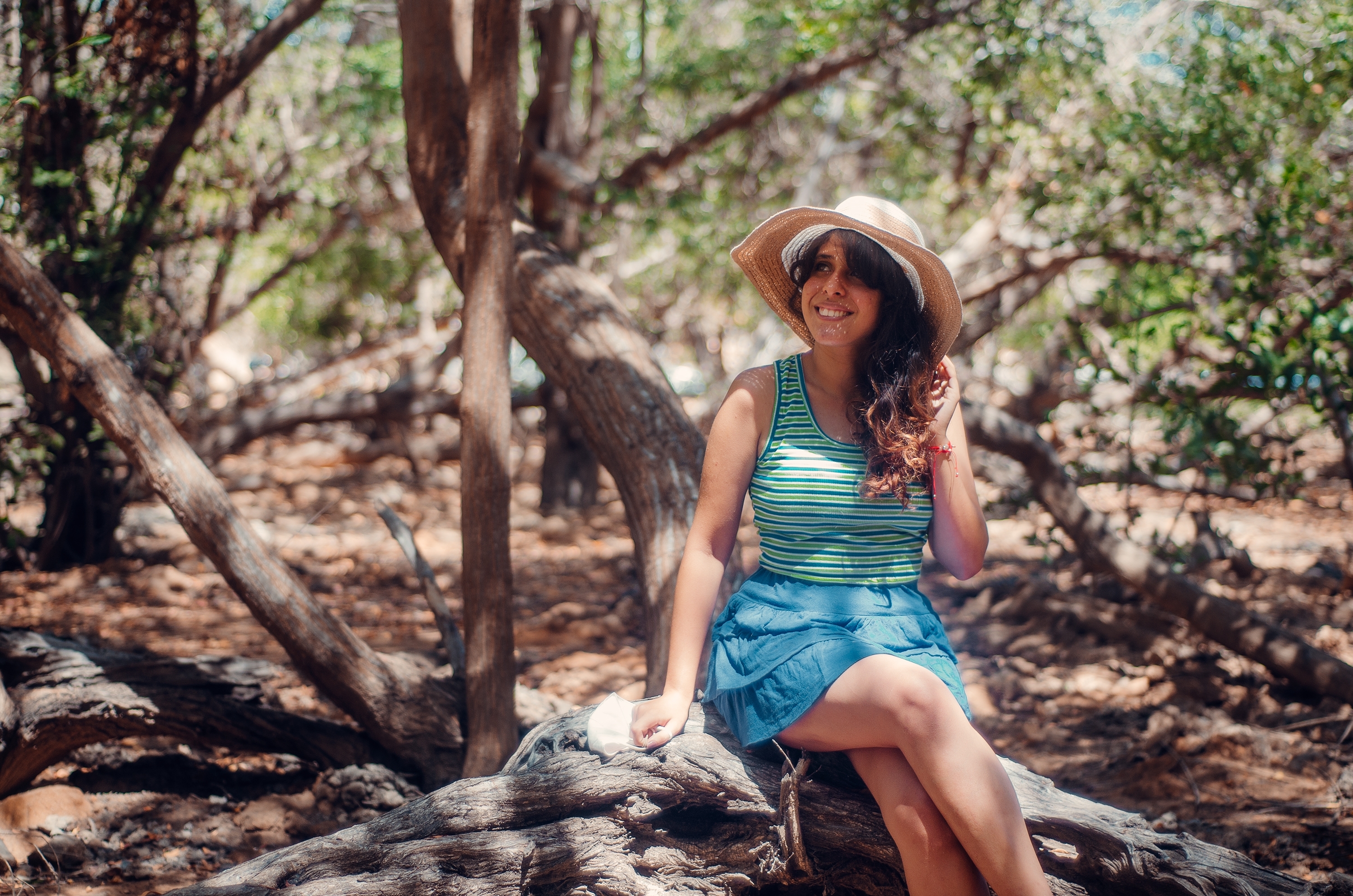 Bye bye // adiós❤️👋

---
---