love immortalized in photo // Sesión de fotos a mis abuelitos por su aniversario de boda 📸❤️ By: @sarayscristina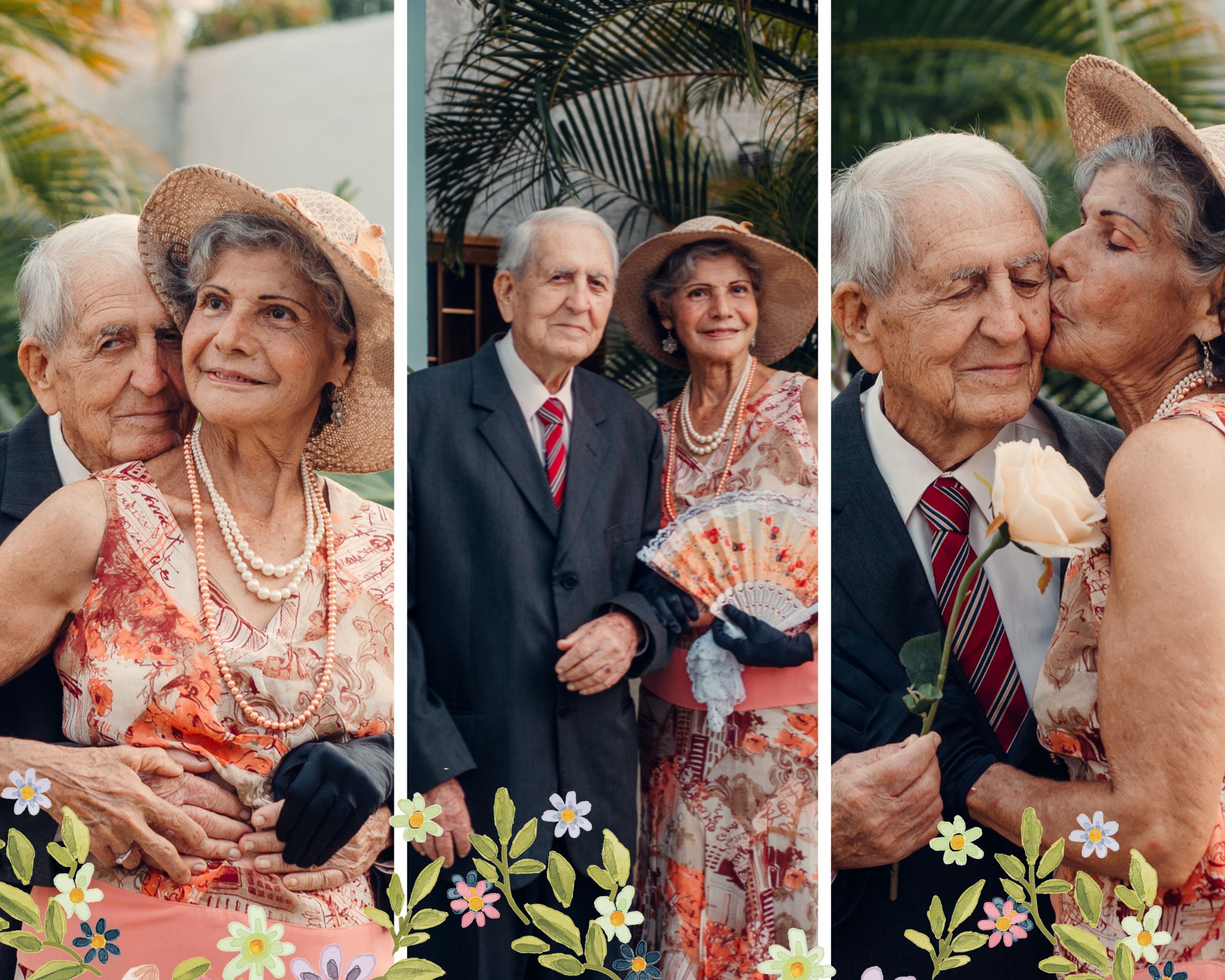 Hello dear friends of Hive blog, especially from the photography community, I hope you are well; this is my first time posting content in this community, I hope you like it. Today I want to share with you a little about the beautiful experience I had when recreating the renovation of my grandparents' boots ❤️, who have been married for 57 years, through a photographic assignment that I made together with my boyfrienddiv>
Hola queridos amigos de Hive blog, especialmente de la comunidad fotografía, espero que estén bien; esta es mi primera vez publicando contenido en esta comunidad, deseo que les guste. Hoy quiero compartir con ustedes un poco sobre la hermosa experiencia que viví al recrear la renovación de botos de mis abuelito ❤️, quienes llevan 57 años de casados, mediante una sesión fotográfica que realice en conjunto con mi novio.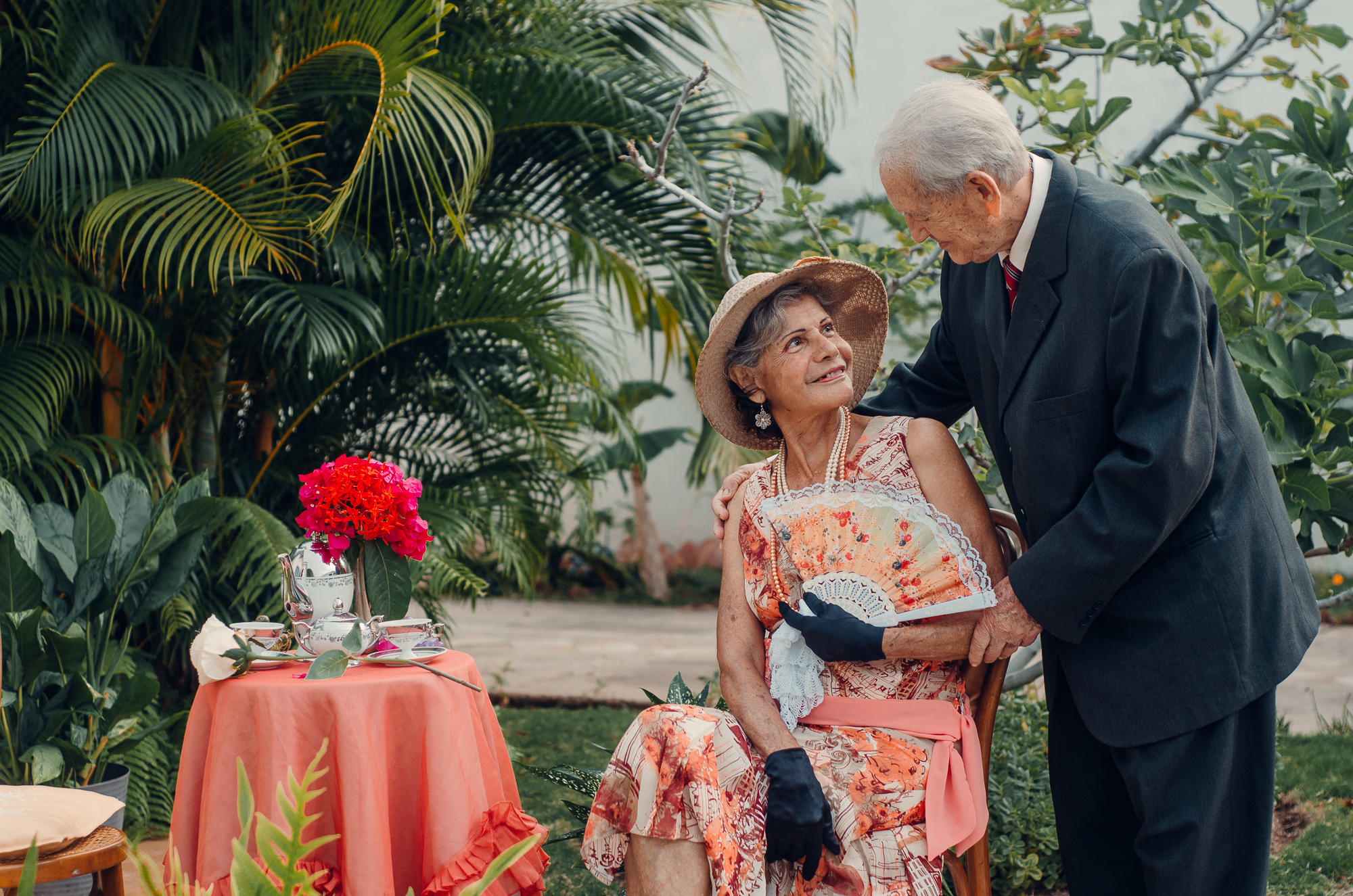 A few months ago, my boyfriend and I planned a photographic assignment together with my grandparents with the purpose of immortalizing this great moment ❤️ and for this we organized and planned the place, the day, how this magnificent gift would be carried out, the clothing and the others. details necessary to develop the photographic assignment.div>
Hace unos meses atrás mi novio y yo planificamos junto con mis abuelos una sesión fotográfica con el propósito de inmortalizar este gran momento❤️ y para esto organizamos y planteamos el lugar, el día, cómo se llevaría acabo este magnifico regalo, la vestimenta y los otros detalles necesarios para desarrollar la sesión fotográfica.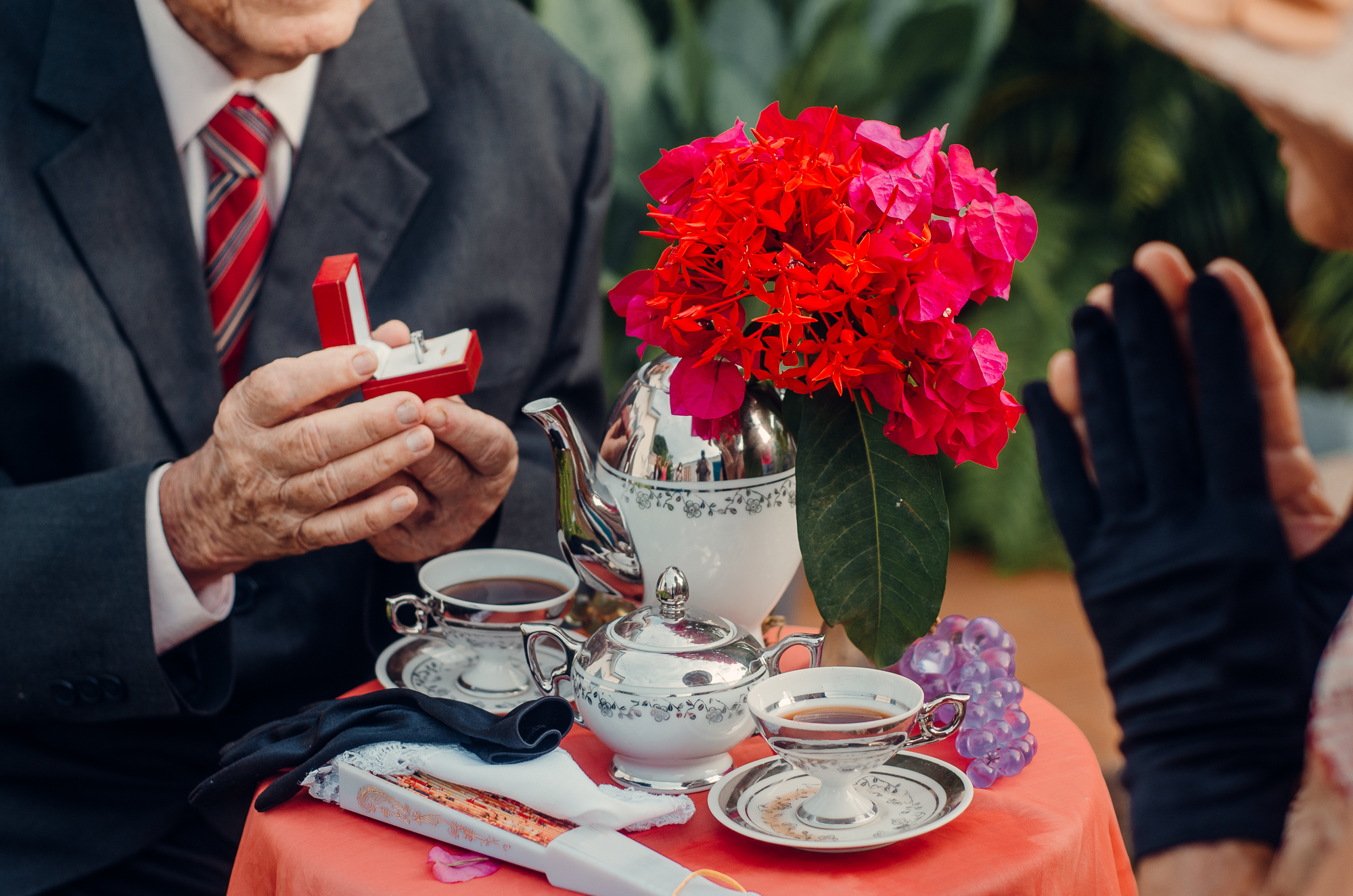 After so much planning, the day arrived, to say that my emotion was great, it is little, hahaha 🤣 I was between jumping on one foot and dying of nerves, as we say in my country, because I wanted everything to go well, so, while My grandmother dressed and tidied up, I was in charge of arranging the flabby set and setting it up in an outdoor cafeteria style, taking advantage of the natural light, then I set out to do my grandmother's makeup, a little retouching here and there, and she looked super cute and beautiful and my grandfather looked like a movie heartthrob hahaha ❤️🤣.
Después de tanta planificación el día llego, decir que mi emoción era mucha, es poco, jajaj 🤣 yo esta entre saltar en un pie y moría de los nervios , como decimos en mi país, porque deseaba que todo saliera bien, así que, mientras mi abuela se vestía y arreglaba yo me encargue de acomodar el set de foto y lo ambiente al estilo cafetería al aire libre aprovechando la luz natural, después me dispuse a maquillar a mi abuelita, un pequeño retoque por aquí y por haca y quedo super linda y guapa y mi abuelo parecía un galán de película jajaja ❤️🤣.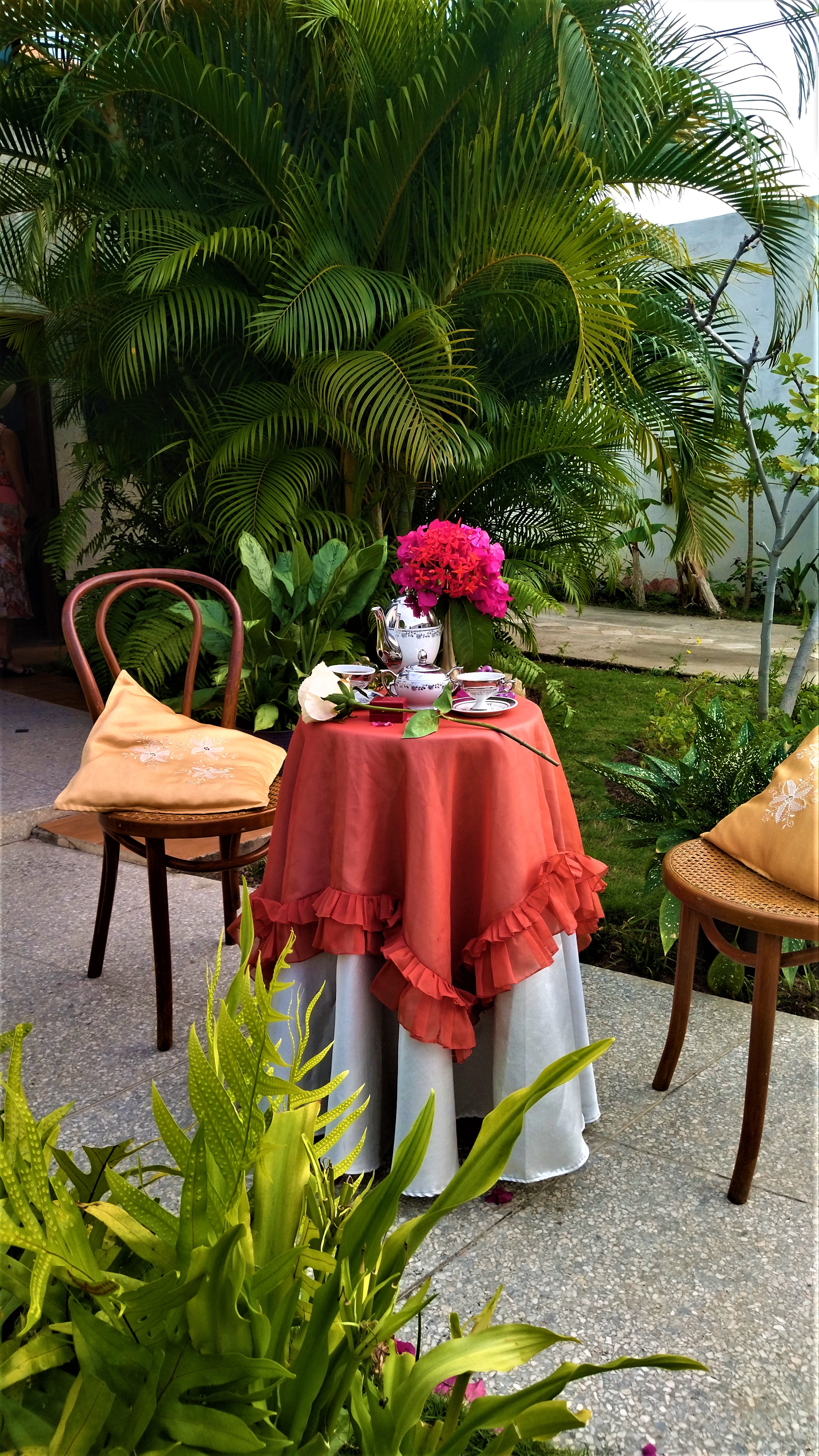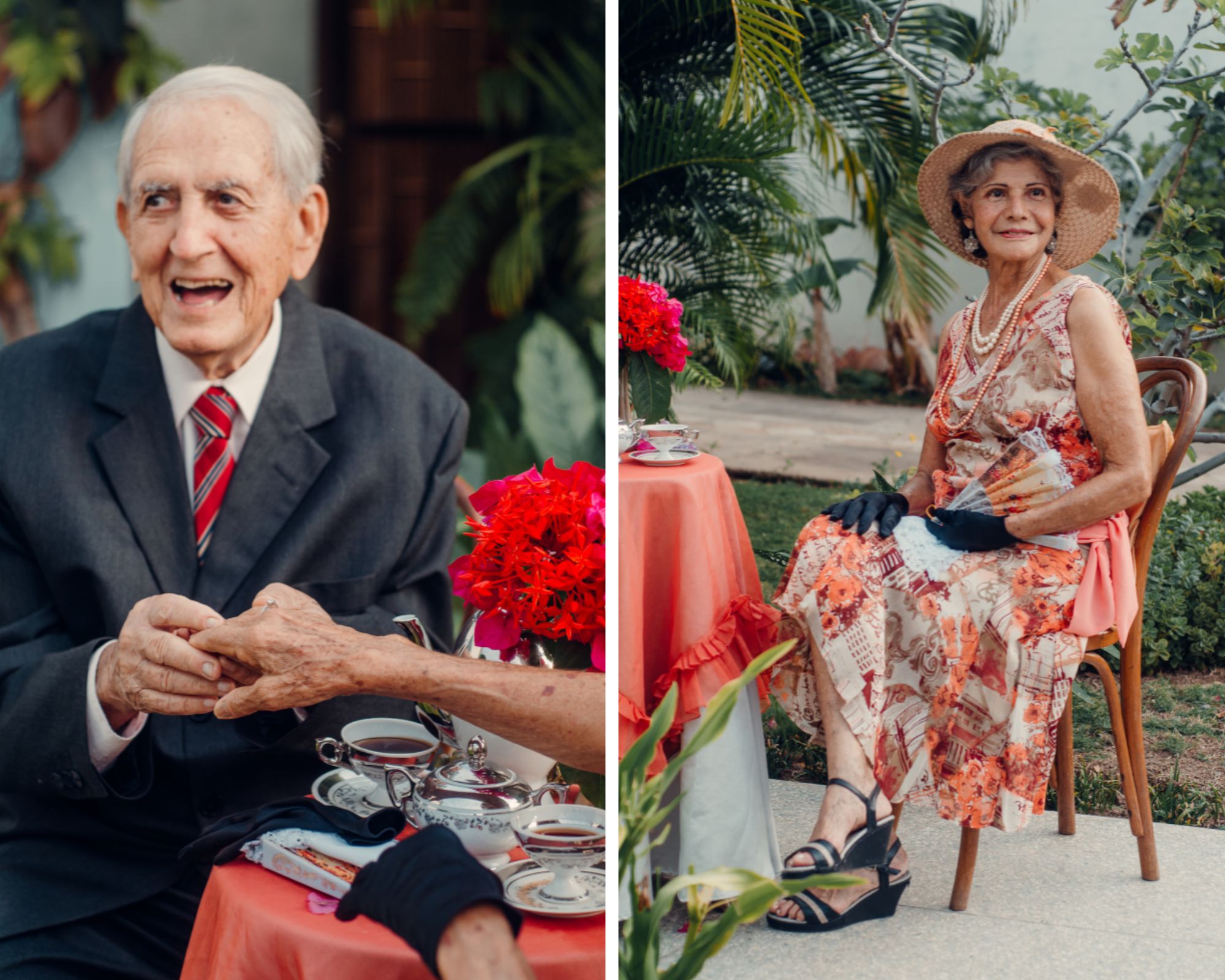 After the preparations, the photo shoot began 📸, which was done by my very talented boyfriend who captured every moment on camera and I was in charge of guiding them and telling them what to do ❤️ anyway, among many laughs, moments of embarrassment and one or another stumble, the experience turned into a whole romantic scene between the two of them, just a couple of lovebirds showing that they love each other and culminated in a great dance ❤️.div>
Luego de los preparativos comenzó la sesión fotográfica 📸, que fue realizada por mi muy talentoso novio quien capturo cada momento en cámara y yo me encargaba de guiarlos y decirles que posees hacer ❤️ en fin, entre muchas risas, momentos de vergüenza y uno que otro tropiezo, la experiencia se convirtió en toda una escena romántica entre ellos dos, solo una pareja de tortolos demostrando que se aman y culminado en un gran baile❤️.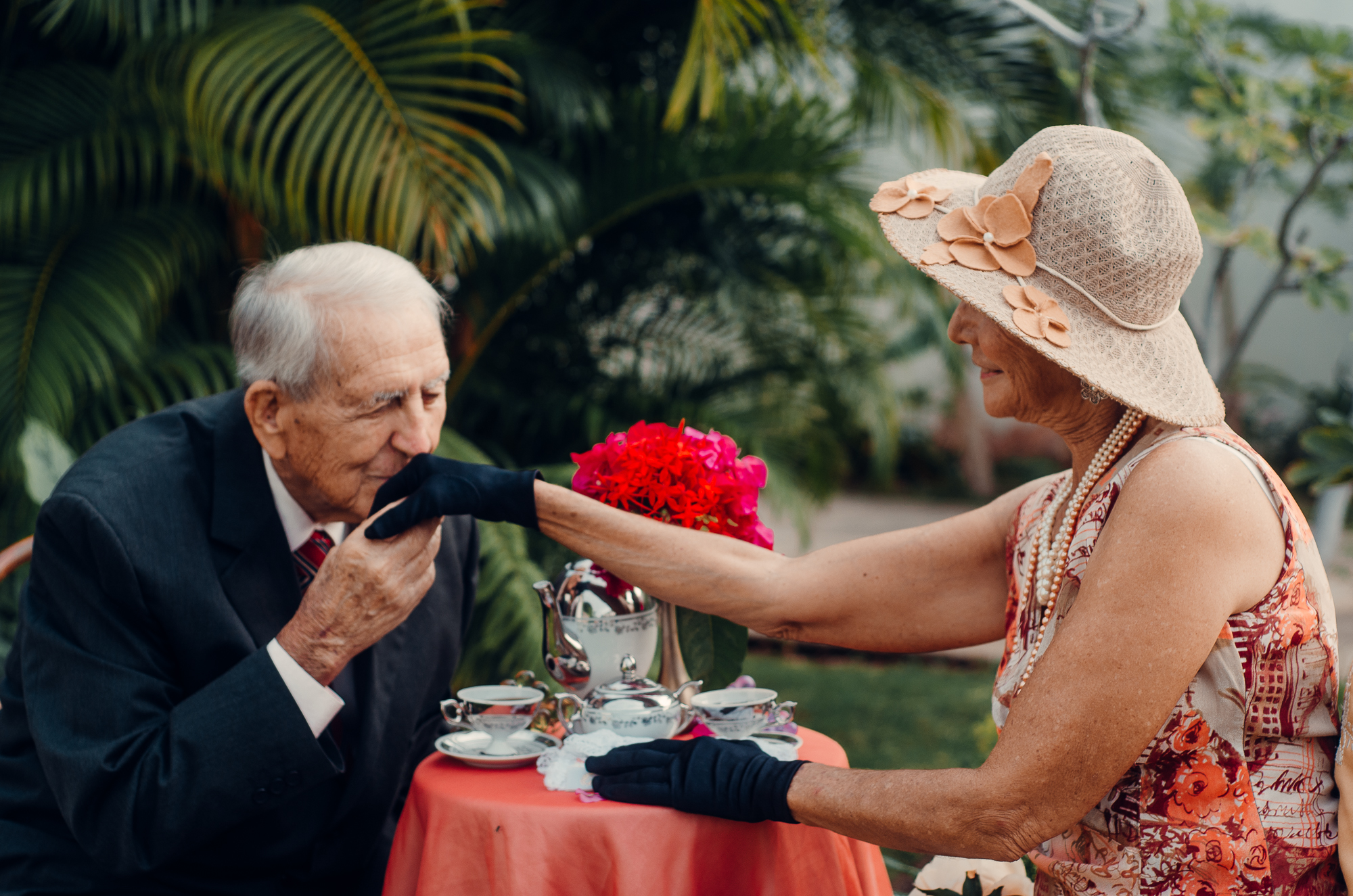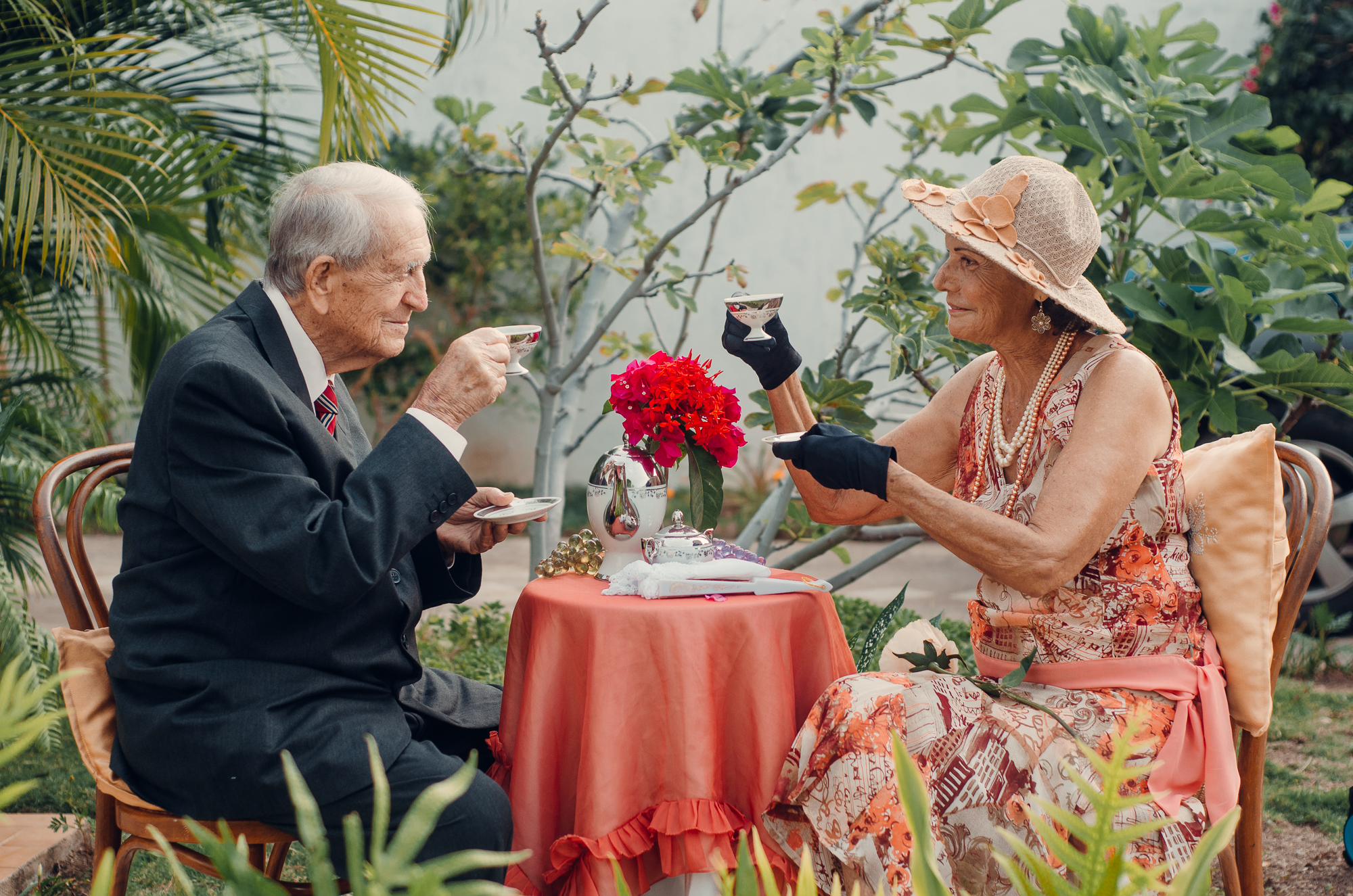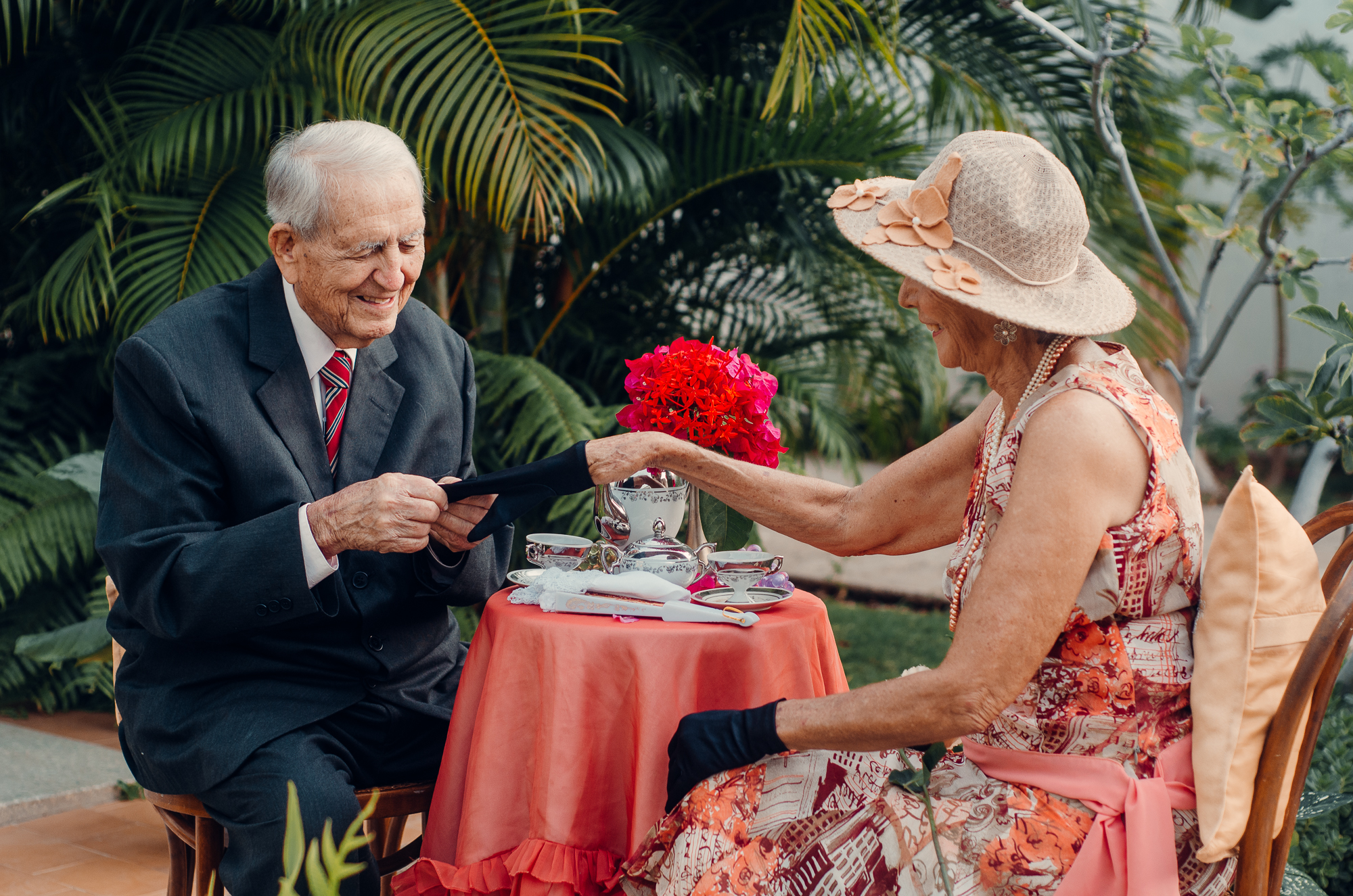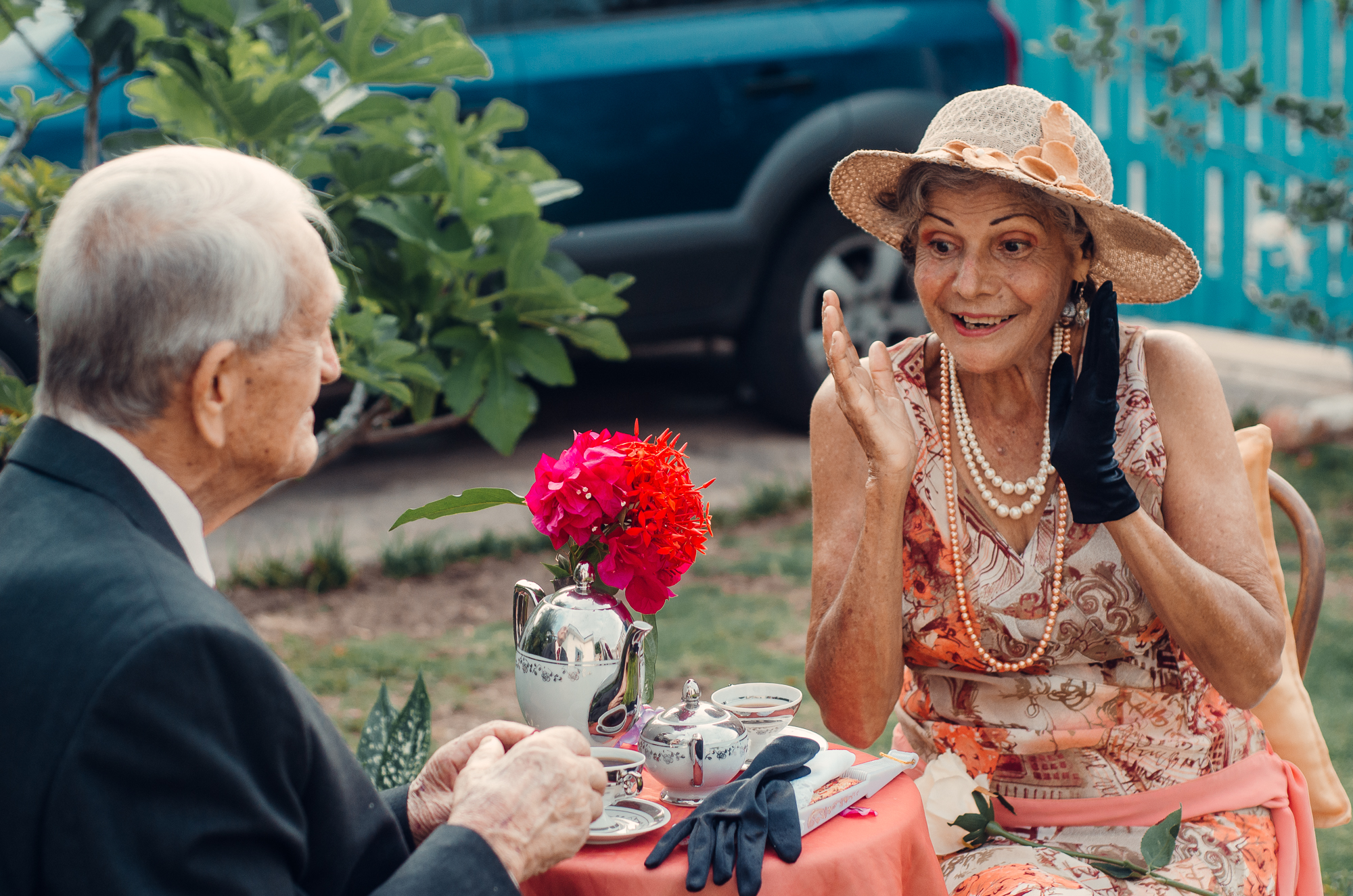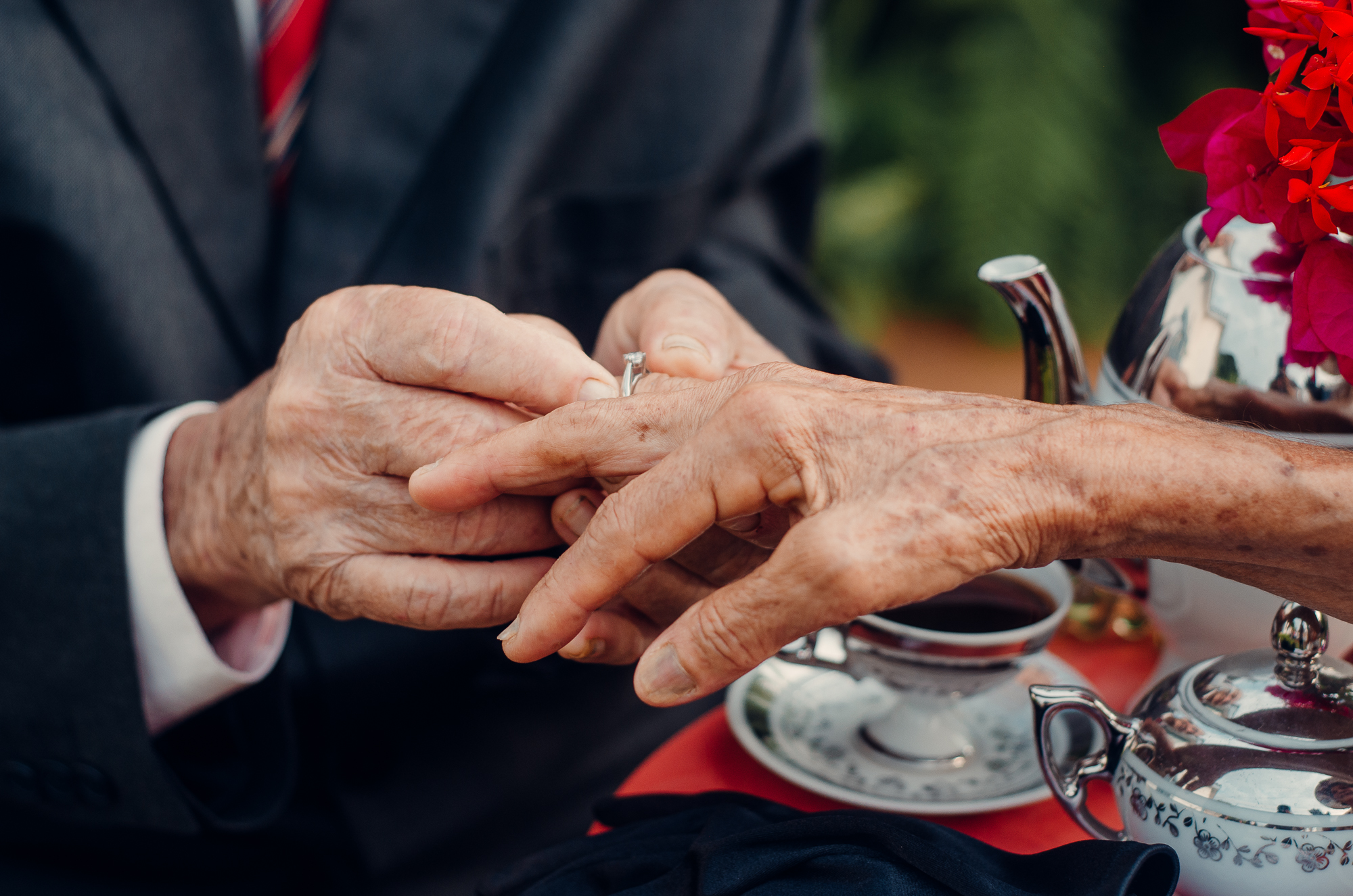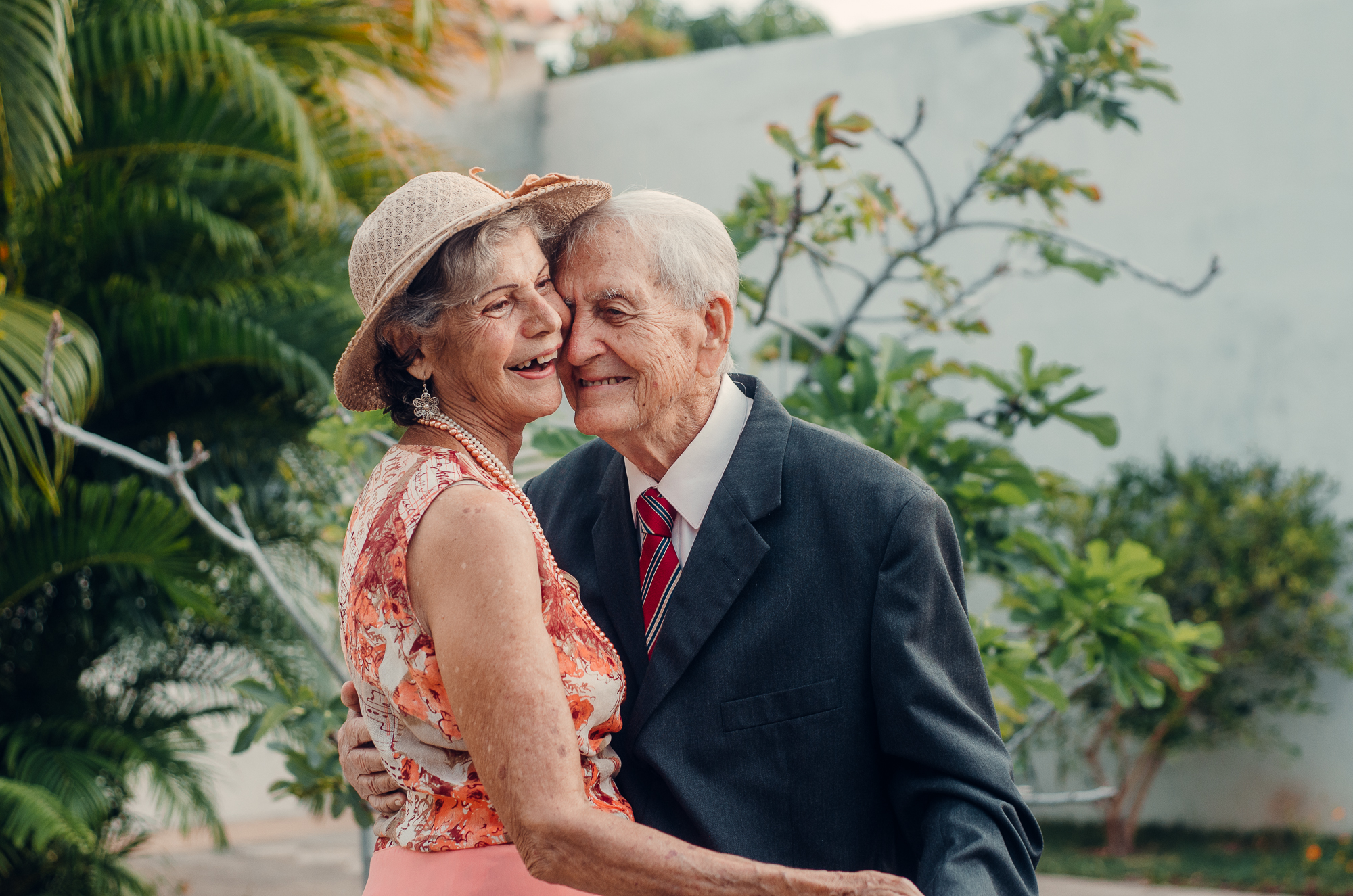 Really, I'm super happy with the results of this assignment ❤️❤️❤️, in each photo you can see the love that both have for each other and they really show that if you love a person or the defects, it differentiates them and much less the Time will be able to separate them. well friends this has been the whole story, I hope you liked it, until another post, bye 😁👋.
De verdad que yo estoy super contenta con los resultados de este sesión❤️❤️❤️, en cada foto se puede ver el amor que ambos se tiene y ellos de verdad demuestra que si amas a una persona ni los defectos, las diferencia y mucho menos el tiempo podrán separarlos. bueno amigos esto ha sido todo la historia , espero que les haya gustado, hasta uno próximo post, chaoo. 😁👋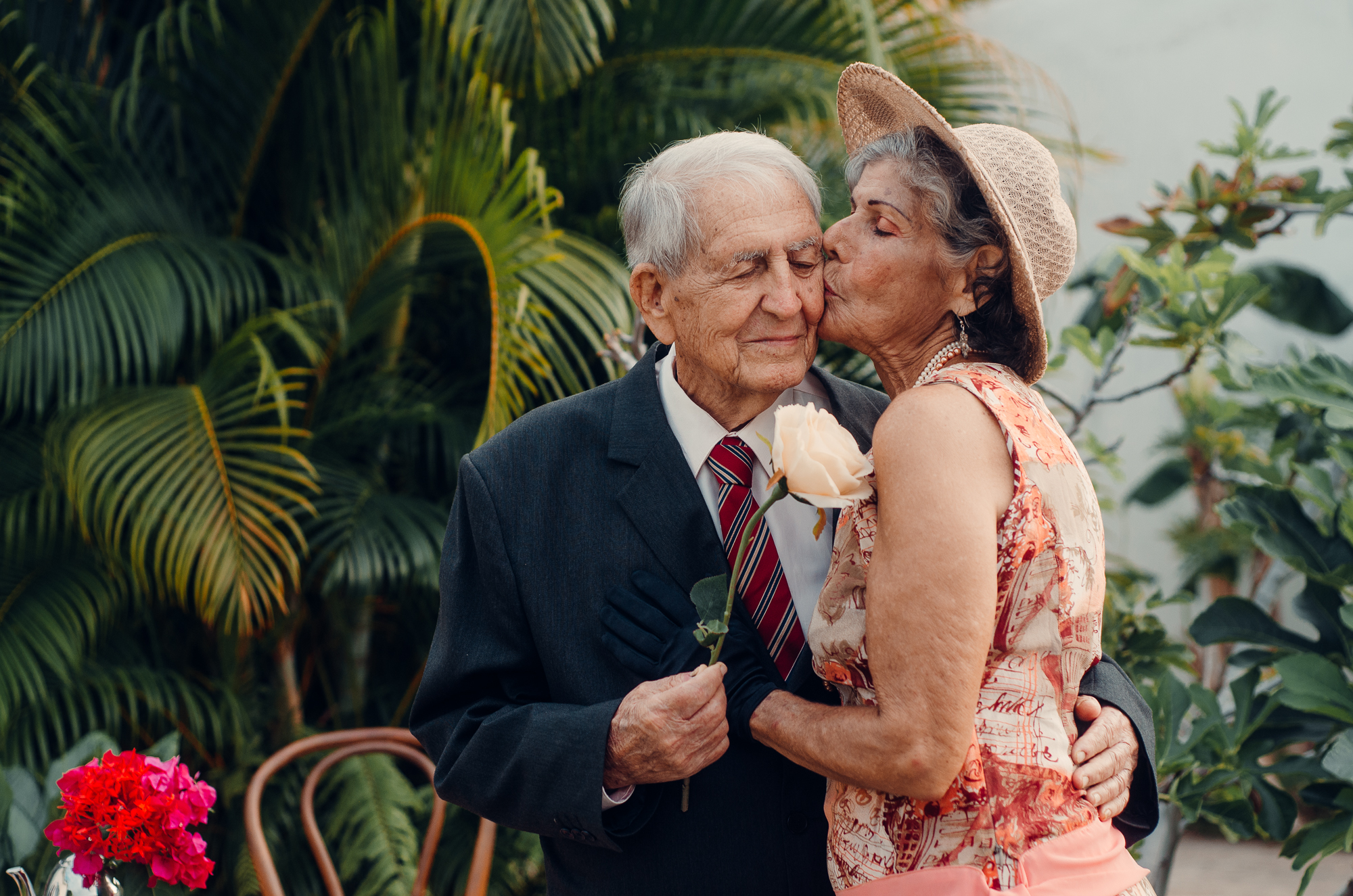 ❤️💏❤️

---
---