Coffee and wet soil (Eng//Esp) Contest # 102. Ladies of hive.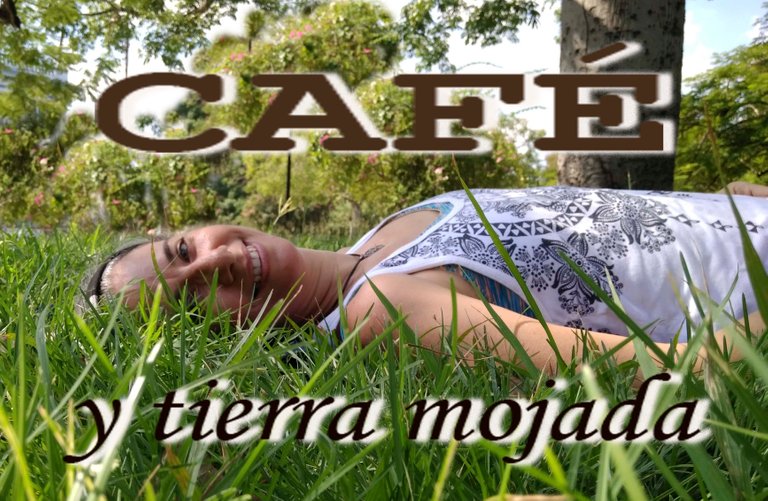 For as long as I can remember, there is an aroma that whatever the circumstance I am living in, it commands me to feel it. It is the smell of the earth after the rain. The sensations that the smell of the wet earth provokes in me is that nature is happy. That the mother is nourished, that she can give birth by copulating with the sun, making the seed explode in the prosperity of the birth of all the life that is latent in that instant.
When I was 18 years old, my paternal grandmother invited me to take a walk in the Escambray Mountains. It was her last visit to the farm where her family lived when they emigrated from the Canary Islands at the beginning of the 20th century. A coffee farm, more than a century old, full of well-kept coffee trees. It was mid-afternoon when we arrived and like a good tropical summer, it was pouring with rain. The smell of soaked mother earth filled my lungs leading me to an indescribable joy.
Entering through the door of the old stone house, after welcomes, kisses, hugs and change of clothes, a big bowl of coffee was waiting for me. Sown, harvested, roasted and ground right there. The smell of the drink mixed with the smell of the rain, along with the laughter and stories of my grandmother's and her cousins' childhood memories, marked a before and after in my life. I could never again live without coffee.
My grandmother is no longer here. She lives in every cup of coffee I drink to wake up in the mornings and in the afternoons after siesta. She preferred a small cup, very strong and with brown sugar. I learned to drink it softer and in larger quantities in a large cup, but also with brown sugar.
It can become a philosophical category to share a cup of coffee surrounded by dear people and feeling the same as our great intellectual José Martí appreciated when he wrote: -Coffee is rich juice, soft fire, without flame and without burning, it enlivens and accelerates all the agile blood in my veins. Coffee has a mysterious commerce with the soul; it disposes the limbs to battle and to the race; it cleanses the spirit of humanity; it sharpens and seasons the powers; it illuminates the inner depths and sends them to fiery and precious concepts to the lips. It disposes the soul to the reception of mysterious visitors and to boldness, grandeur and wonder-.
---
(All images are my property, edited by me in Photoshop)
Translated with www.DeepL.com/Translator (free version)
---

Café y tierra mojada

Desde que tengo uso de razón hay un aroma que cualquiera sea la circunstancia que este viviendo, se me ordena todo al sentirlo. Es el olor de la tierra después de la lluvia. Las sensaciones que me provoca sentir a través del olfato la tierra mojada, es que la naturaleza toda es feliz. Que la madre está nutrida, que puede parir al copular con el Sol haciendo explotar la simiente en la prosperidad del nacimiento de cuanta vida esté latente en ese instante.
A mis 18 años, mi abuela paterna me invita a dar un paseo por las montañas del Escambray. En lo que fue su última visita a la finca donde vivió su familia al llegar emigrados de las Islas Canarias a principios del siglo XX. Una finca cafetalera, de mas de un siglo de fundada, llena de cafetos bien cuidados. Era media tarde cuando llegamos y como buen verano tropical, llovía a cántaros. El olor de madre tierra empapada llenaba mis pulmones llevándome a una alegría indescriptible.
Entrando por la puerta de la vieja casona de piedra, después de bienvenidas, besos, abrazos y cambio de ropa, nos estaba esperando un gran tazón de café. Sembrado, cosechado, tostado y molido ahí mismo. El olor de la bebida mezclado al de la lluvia junto a las risas y las historias de los recuerdos de la niñez de mi abuela y sus primas, marcaron un antes y un después en mi vida. Nunca más pude vivir sin café.
Ya mi abuela no está. Vive en cada taza de café que bebo para despertar en las mañanas y en las tardes después de la siesta. Ella prefería una taza pequeña, bien fuerte y con azúcar morena. Yo aprendí a beberlo más suave y más cantidad en taza grande pero también con azúcar prieta.
Puede convertirse en toda una categoría filosófica compartir una taza de café rodeados de gente querida y sintiendo lo mismo que apreció nuestro gran intelectual José Martí cuando escribió: -El café es jugo rico, fuego suave, sin llama y sin ardor, aviva y acelera toda la ágil sangre de mis venas. El café tiene un misterioso comercio con el alma; dispone los miembros a la batalla y a la carrera; limpia de humanidad el espíritu; aguza y adereza las potencias; ilumina las profundidades interiores y las envía a fogosos y preciosos conceptos a los labios. Dispone el alma a la recepción de misteriosos visitantes y a la audacia, grandeza y maravilla-.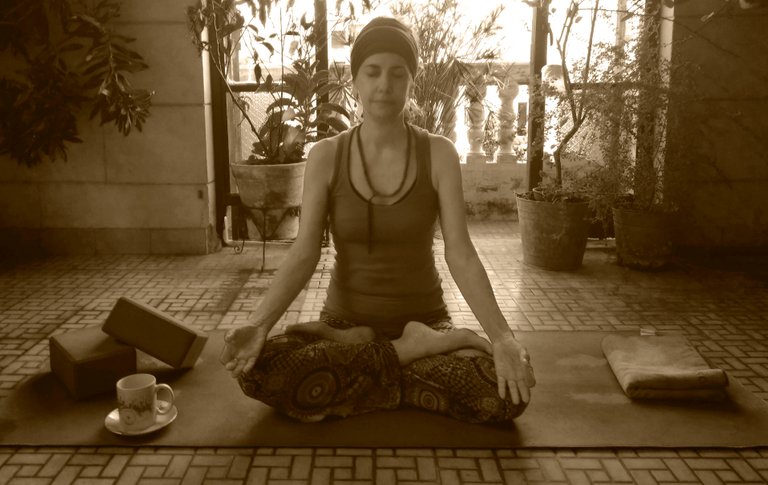 ---
(Todas la imagenes son de mi propiedad, editadas por mi en Photoshop)
(Agradezco a @nanixxx por la invitación al concurso y animo a la amiga @gpanda911 a sumarse al concurso)
---
---
---