The Upside Down (Stranger Things art)
Hi guys!
Here's another Stranger Things art. This time the theme is Upside Down.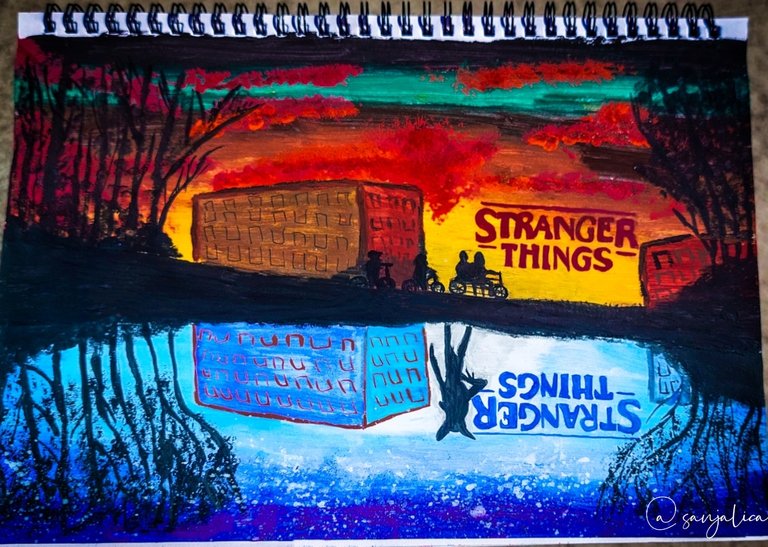 What is the Upside Down?
You have to watch Stranger Things to understand. But it is a dimension parallel to the real world. There are terrible creatures in it.
Vecna ​​​​(Henry/001 whatever you want to call him😅) manages the upside down.
Since, during the period when I painted this picture, I changed my phone and the process remained on the old phone. I was only able to find these two pictures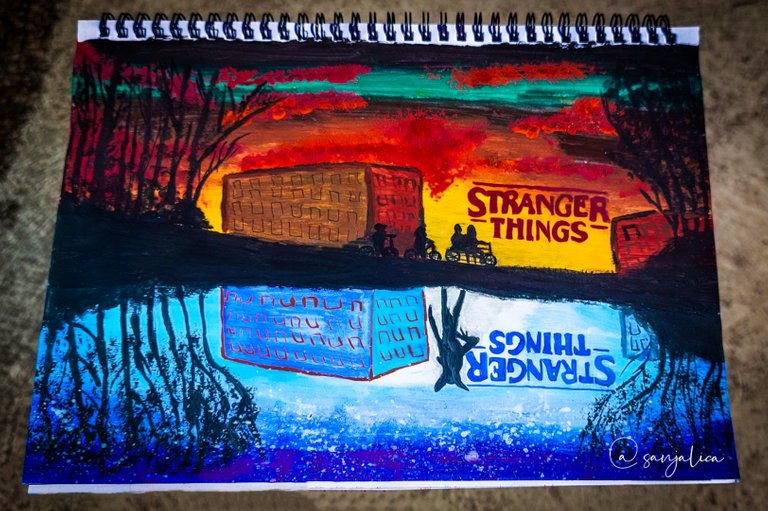 But here is the final result and I hope you like it.
Which world do you prefer? Real Hawkins or upside down? And what do you think of the series Stranger Things? 🙃

---
---