Snoopy and Charlie Brown
Hello everyone!
Although the holidays haven't officially started yet, I'm already excited and looking forward to them. 😀
Did this year just go by quickly for me or does it seem like that to you too? In my head it was almost summer, 😂 but look now, it's December and winter is coming and I'm very excited. 🤗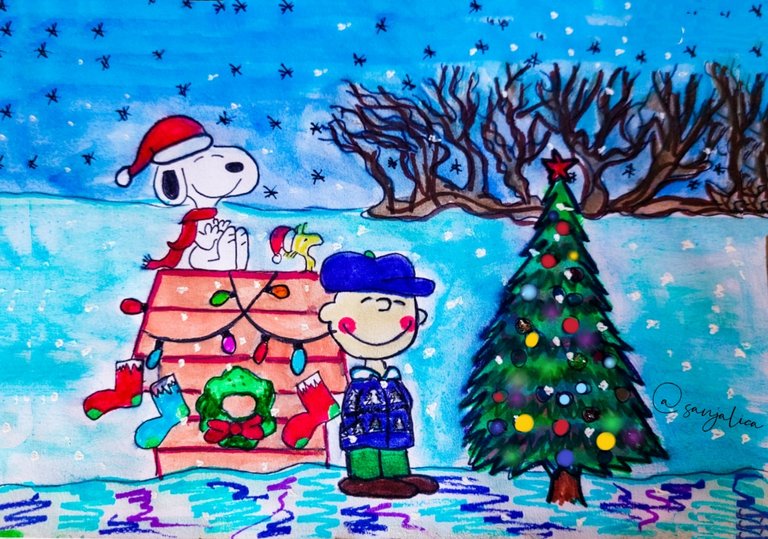 I hope there will be plenty of snow to enjoy this winter.
As soon as it snows, I make my own snowman, give him a name and take a picture of him.⛄️:)
But to return to the topic, today I show you a drawing with Snoopy, Charlie Brown and Woodstock. It seems to me that they have already decorated their Christmas tree and are waiting for midnight to welcome the new year. 😊
The snow was quite heavy with them, so they dressed well.
I hope you like it!! ⛄️🤗😊😊

---
---