Moomin and Snufkin (Welcome autumn!)
Hi guys!
Autumn has arrived!
The leaves are falling, the birds are going south, the animals are gathering supplies for the winter, some are getting ready for hibernation... yes, it's autumn.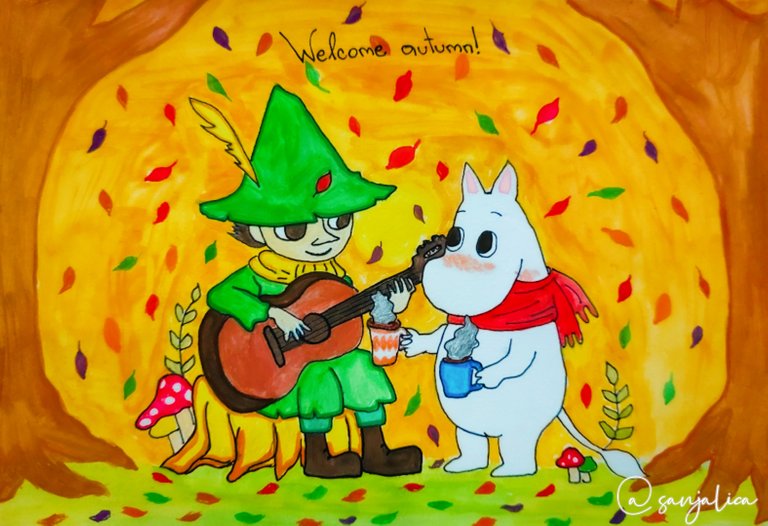 I'm saying goodbye to lying on the beach until next summer (you're lucky to live in areas where you can still swim in the sea and enjoy the sun, that's not the case with me 😂), but I also love autumn because it certainly has its charms. 🥰
I like to walk in nature and watch it change. But when it's raining and I can't leave the house, that's the right time to wrap up in a blanket, a cup of tea and a good book or movie. I might re-watch Gilmore girls, Harry Potter or even Moomins... And they are the subject of today's post. 😊
Namely, this is another work about my favorite cartoon characters. When I draw, I love to come up with a story about my drawing. 🤔
In this drawing, Snufkin will soon go to warmer regions and Moomin will hibernate.
They spend the last autumn days together before parting until they meet again in the spring. This time they sat down on a tree stump in the forest. Snuffkin plays Moomin's favorite melody, while Moomin holds cups of coffee or tea (whatever you prefer to imagine). 😊😊
"You can lie on a bridge and watch the water flowing past. Or run, or wade through a swamp in your red boots. Or roll yourself up and listen to the rain falling on the roof. It's very easy to enjoy yourself. "
(from Moominvalley in November)
Process: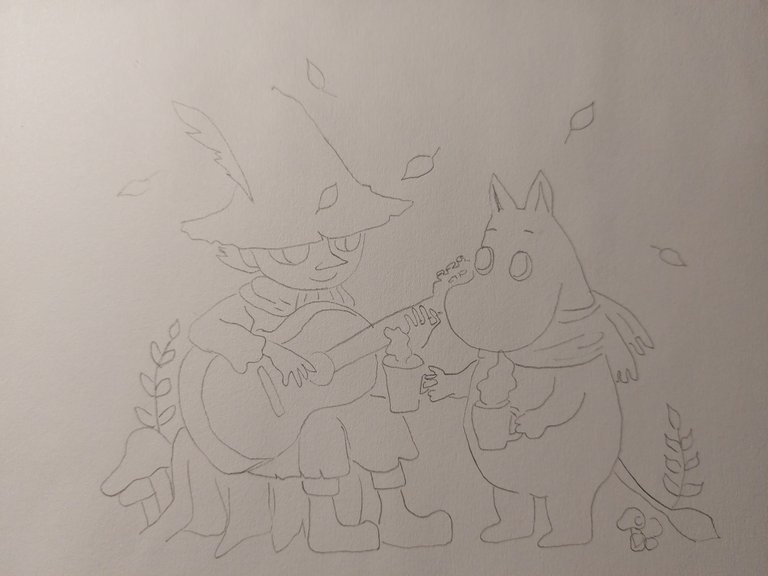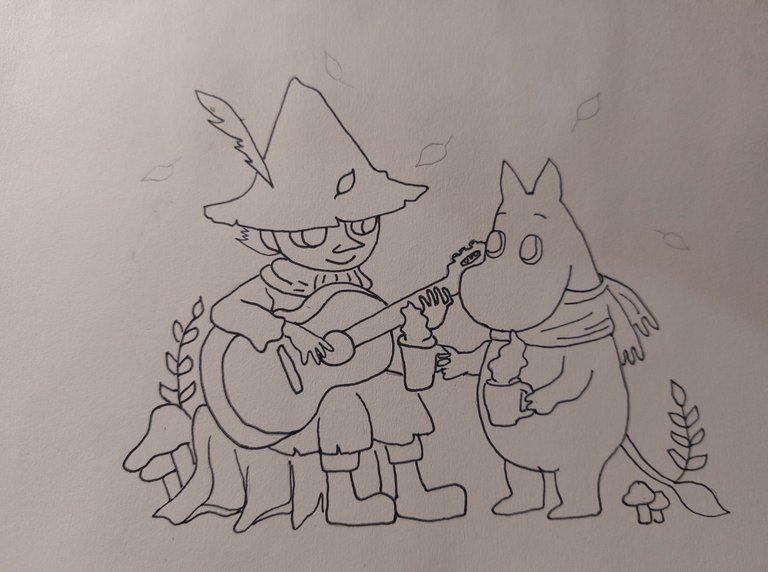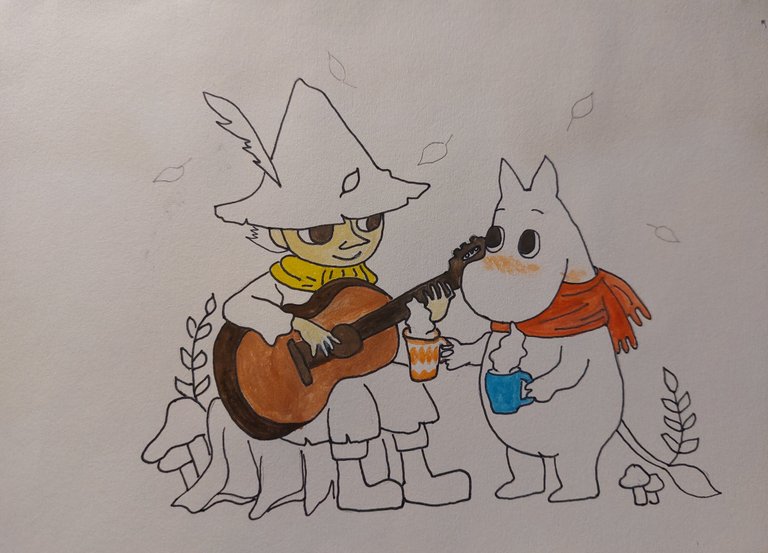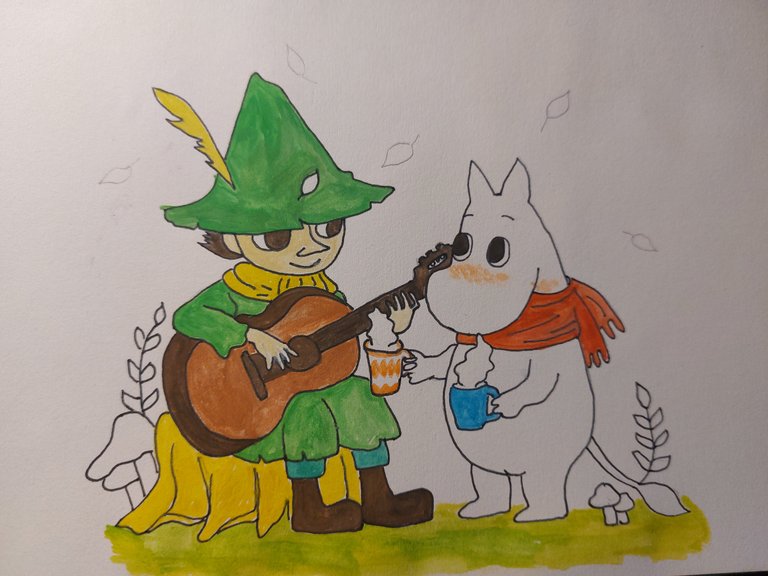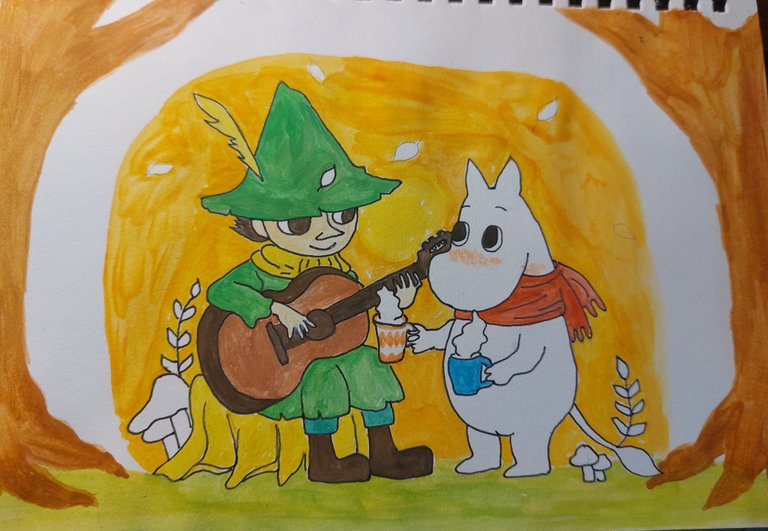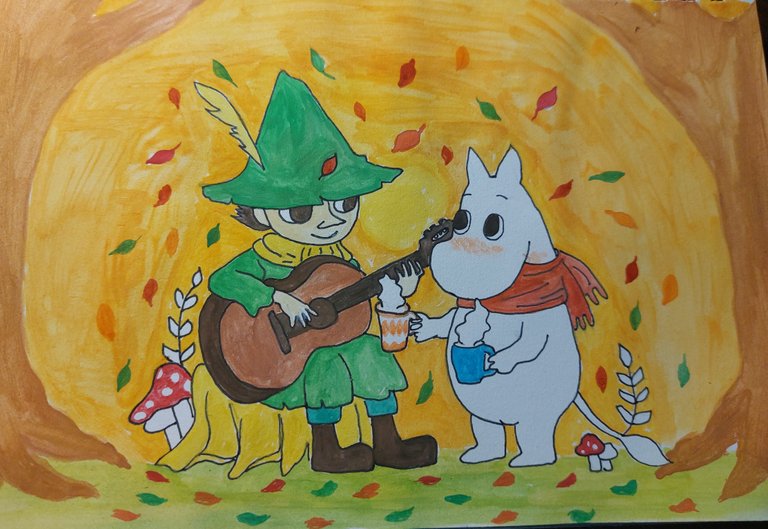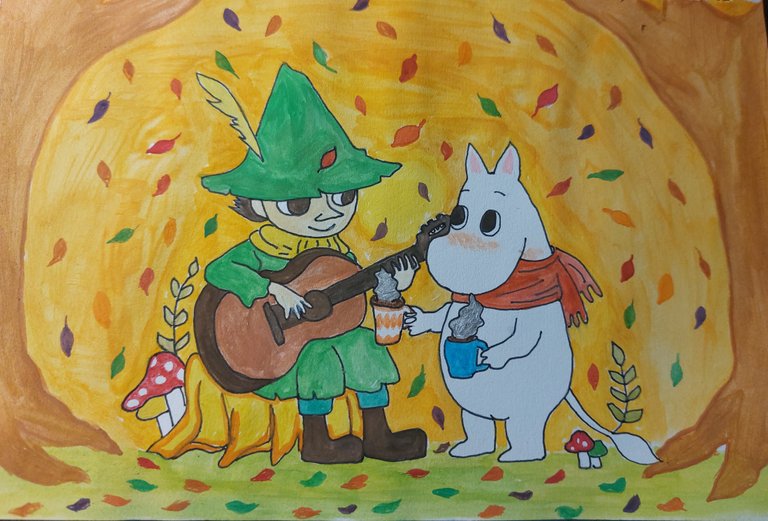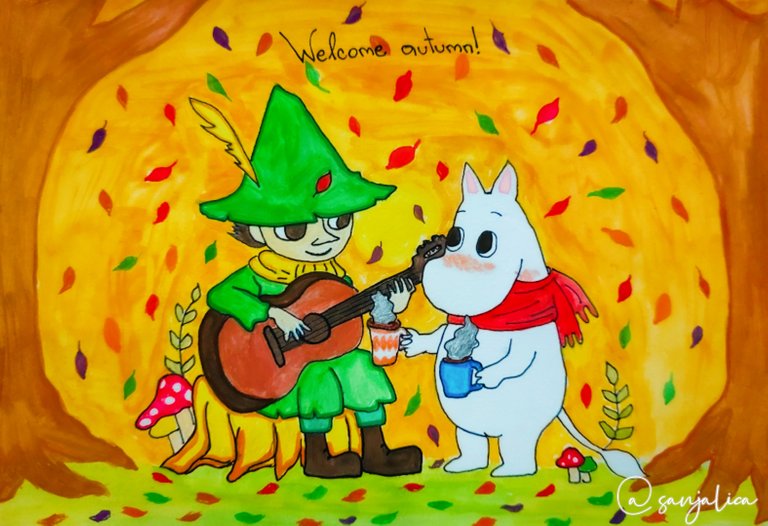 I hope you like it! 🧡🥰


---
---