Game of Thrones/ House of the Dragon stickers (process)

Hello everyone!
I drew stickers today, and I think these are the first ones I'm posting. 😄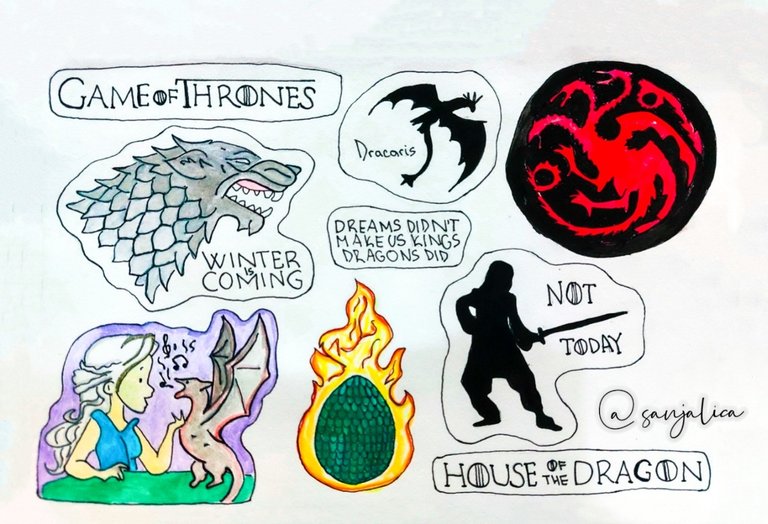 The motive for me was one of the best series for me, which are of course Game of Thrones and the new series House of the Dragon that came out this year. 😊
It follows the plot of Game of Thrones several years back, most notably the House of Targaryen. I really love both series and I'm impatiently waiting for season 2.
I drew the stickers first on a block sheet, and then I can cut them out.
First I sketched them with a pencil..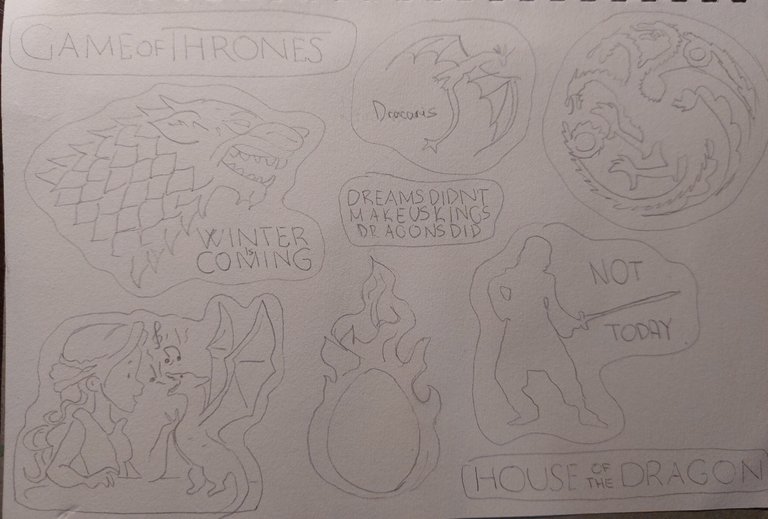 First I bolded the logos with a black marker.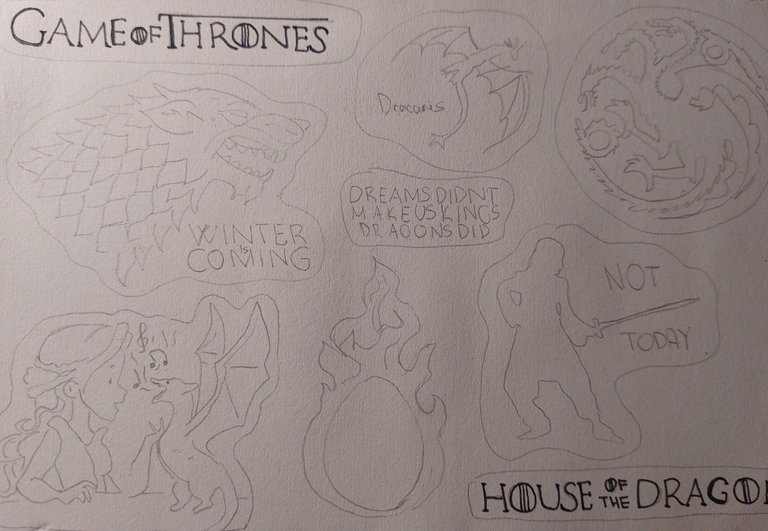 And then all the other stickers.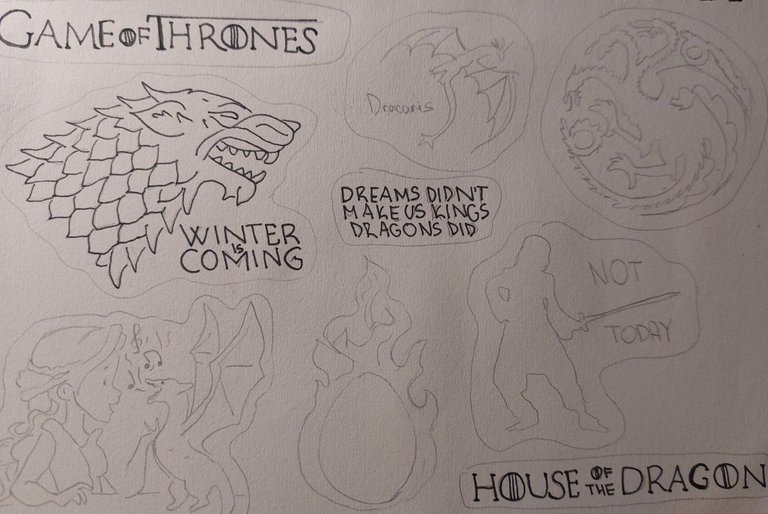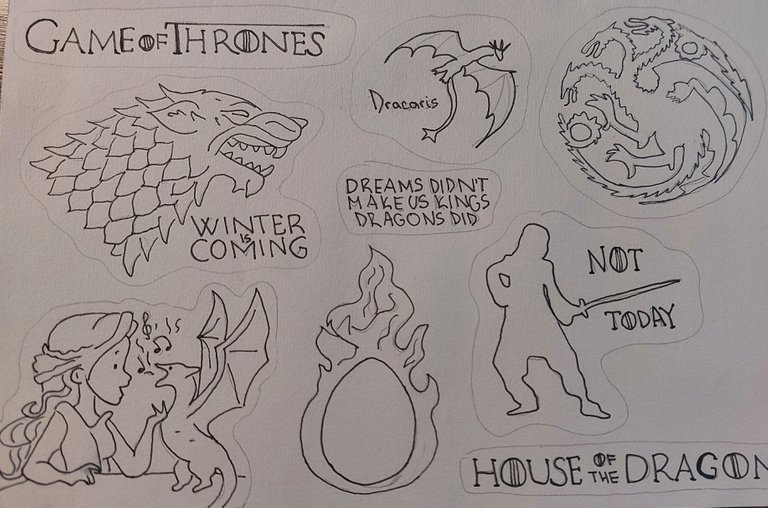 .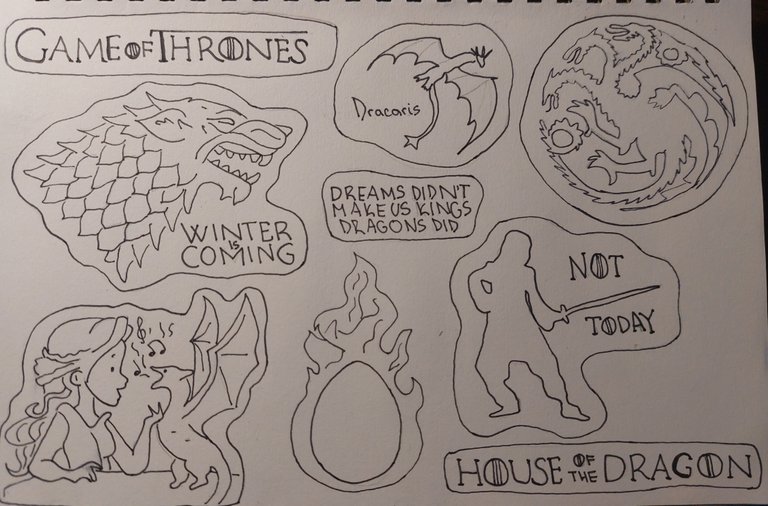 First I focused on the sticker with Daenerys and her dragon.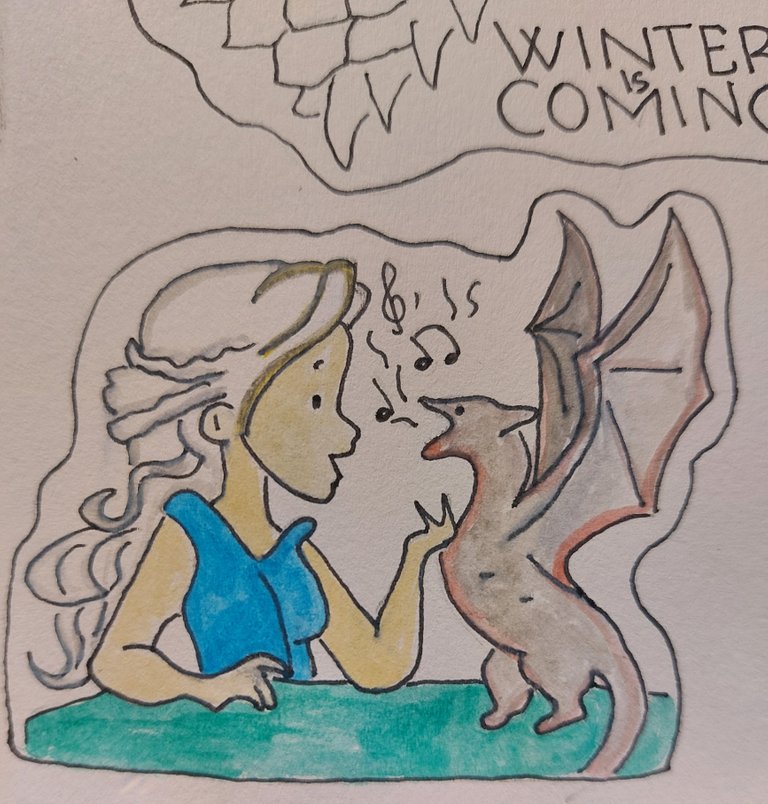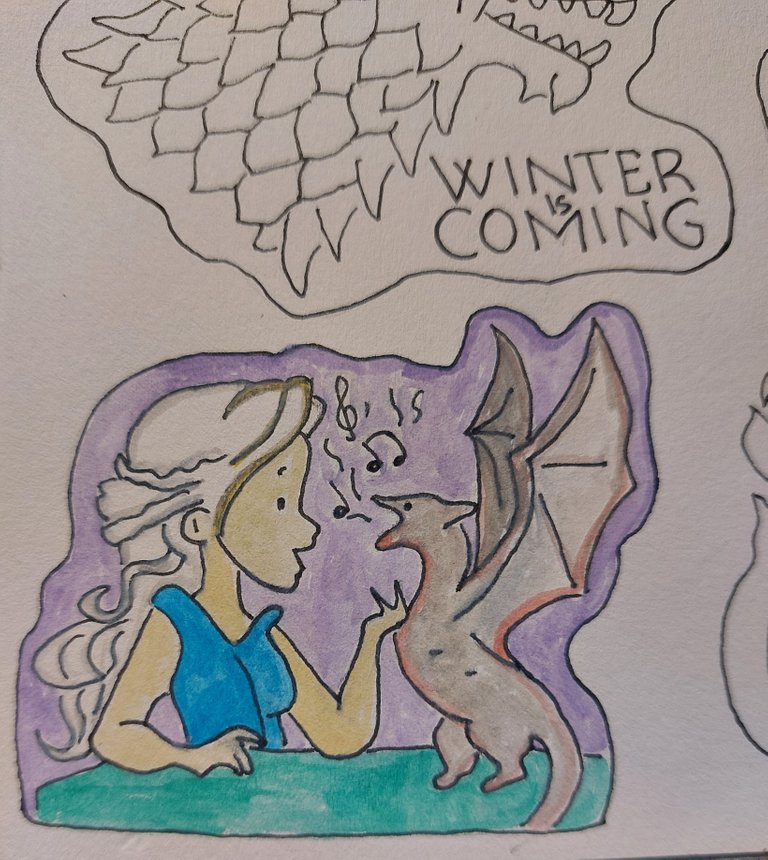 So on to the House Stark logo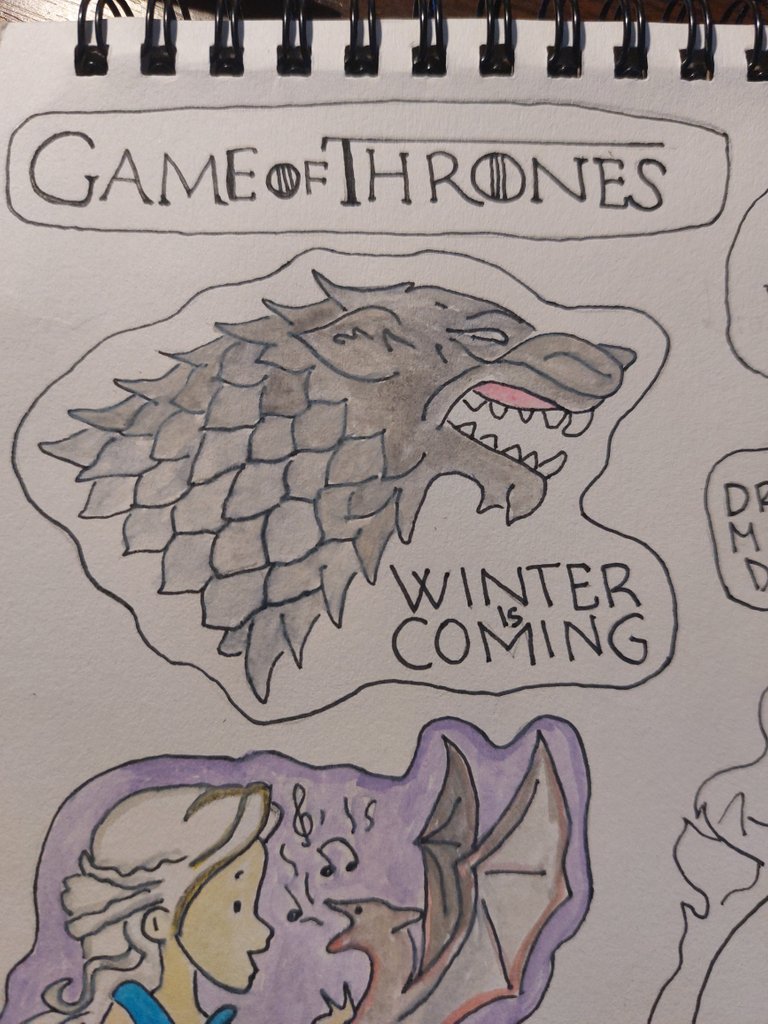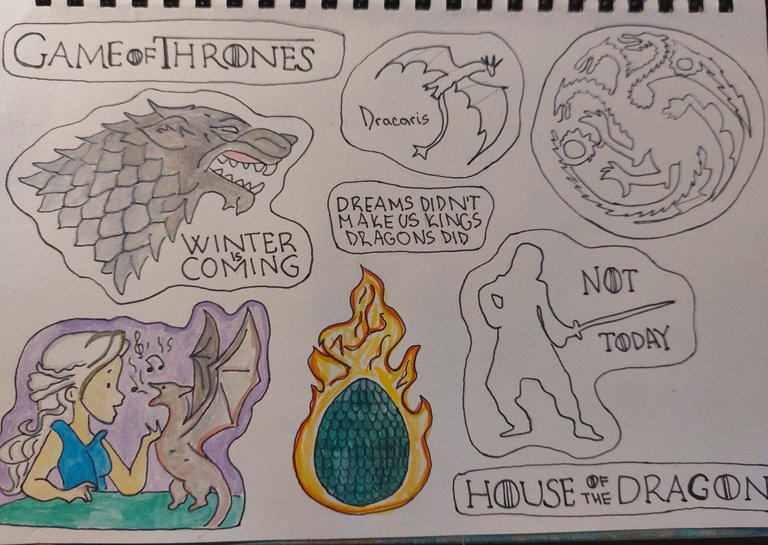 And later I finished the other stickers as well....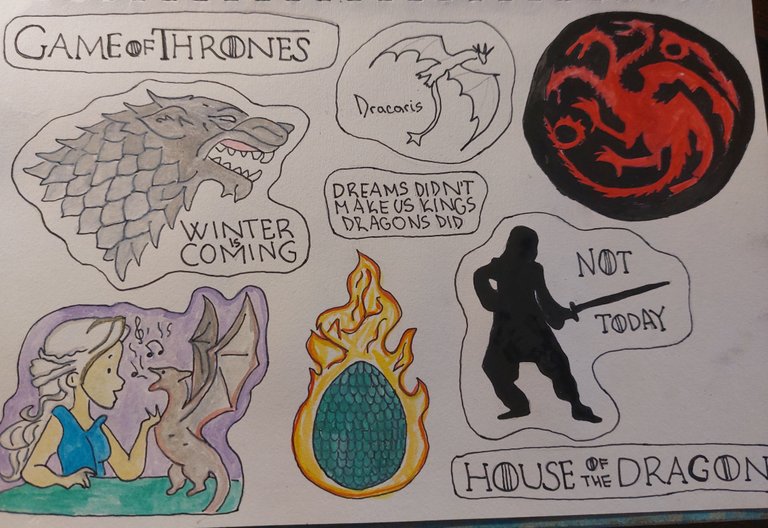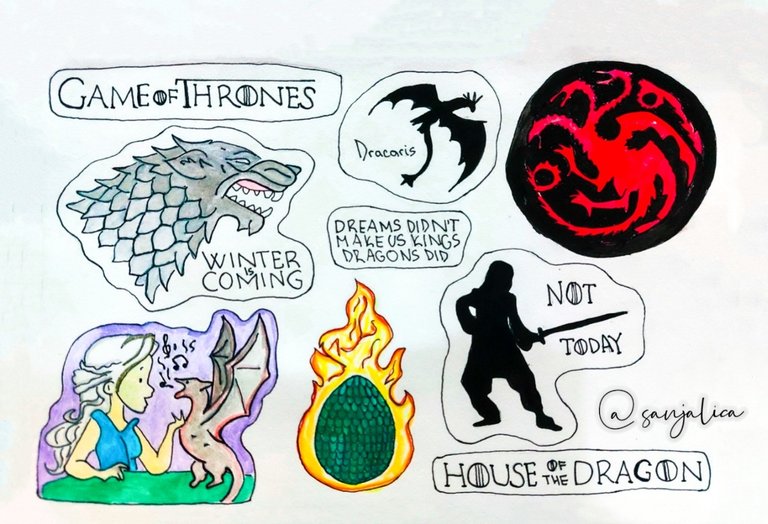 I hope you like it 🐉😊


---
---