Viruses are not contagious 😅

(Unsupported https://odysee.com/$/embed/Viruses%2C-Contagion%2C---Butterscotch-Pudding---the-Motherload-of-all-lies/7170afe0602b288ac800d40f43b83e2a405b554d?r=3K332KHRWAcityT3pFBmfznnFh1VoW5d)
This info is nothing new but I thought you might find it interesting & potentially even a little bit funny, especially in light of the recent NWO takeover which was justified by a supposedly contagious virus. For those of you who are unable to view this Odysee film due to the front-end you are using please click here for video source.
No my friends, this entire circus is built on a lie and the truth of the matter is that our rulers figured out a long time ago that the best way to divide us & keep us distracted (while they change the rules of our playground & reduce the population a little) is to make one half of us afraid of the other.
California, 1918 'Spanish Flu' pandemic
It is said that more than 50 million people died during Spanish Flu but what they don't tell you is that it was in fact the vaccine which killed these people.
And viruses are not contagious.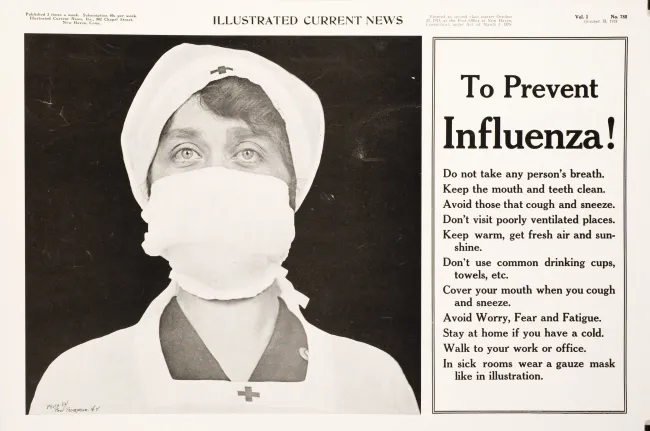 Over on Wiki they call it Germ Theory Denialism.
Germ theory denialism is the pseudoscientific belief that germs do not cause infectious disease, and that the germ theory of disease is wrong.[1] It usually involves arguing that Louis Pasteur's model of infectious disease was wrong, and that Antoine Béchamp's was right. In fact, its origins are rooted in Béchamp's empirically disproven (in the context of disease) theory of pleomorphism.[2] Another obsolete variation is known as terrain theory and postulates that the state of the internal environment determines if germs cause disease rather than germs being the sole cause of it.[3]
I happen to be a big fan of terrain theory and encourage you to consider which of these two ideas seems more plausible:
We are always ingesting germs and it is the state of our body which determines if they go on to cause disease. People who eat quality food & look after themselves physically & spiritually remain healthy.

Certain germs always cause disease regardless of the state of the body and these diseases can jump from person to person. No one is safe. Medicine is the only answer.
At the very least you can tell straight away which one of these ideas makes more money for the producers of 'medicine'. And so, germ theory was adopted as truth and taught in medical school as fact. Pasteur himself acknowledged his germ theory was incorrect towards the end of his life, but inconvenient truths like this have quite obviously been omitted from the history books.
Dr Sam Bailey is one of the few who has been able to break away from the confines of her medical training and does a great job at breaking it down for us in a polite & unoffensive manner.
(Unsupported https://odysee.com/$/embed/germ-theory-vs-terrain-theory/0adfa579c4721ea323c28a3aa26d6ddfaf38012a?r=3K332KHRWAcityT3pFBmfznnFh1VoW5d)
film source here
If you are more into reading I recommend The Contagion Myth by Dr Tomas Cowan, which asks "are there really such things as viruses? Or are electro smog, toxic living conditions, and 5G actually to blame for COVID-19?"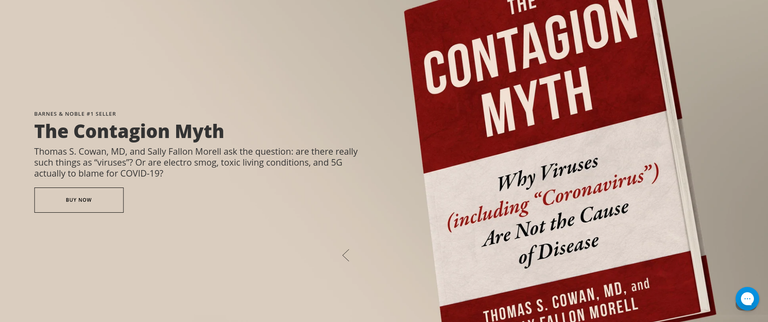 Just click on the above image to get to his website.
---
The hope carrot
For those of you who feel like the tide has turned due to your government's recent easing of restrictions, I encourage you to embrace your freedoms but please do so with an air of scepticism. In case you hadn't noticed, governments & trusted officials lie through their teeth to achieve desired goals. We are at war and pretending to be defeated is a tactic.
If you are in need of a lighthearted reminder of how the narrative changes over time I recommend this film in which you can see the covid 'vaccines' go from "virtually 100% efficacious" to totally ineffective in just over two minutes.
(Unsupported https://odysee.com/$/embed/Fauci-Highly-Effective/0a58cb51364ab6387eacb46d5b842c68f272e112?r=3K332KHRWAcityT3pFBmfznnFh1VoW5d)
film source here
While embracing your freedoms you may also wish to consider stocking up on food and making connections with local producers. Supply chains around the world continue to break down and food shortages are more assured than ever. Getting independent with your food supply is the key to remaining free in the future.
---
Hive problems?
On another subject altogether I am very interested to see if this post gets a $20 downvote from my recent haters (just prior to payout). It would appear they do not approve of me talking about certain things (bit like how it is on mainstream social media) so from my current perspective the future of hive is looking uncertain. I currently get downvotes on everything I post and we cannot very well call this place the home of free speech if people are having a portion of their rewards removed as punishment for talking about things which go against the mainstream narrative.
If the problem cannot be fixed here on hive alternative platforms will ultimately flourish.
Love & Light everyone 🌱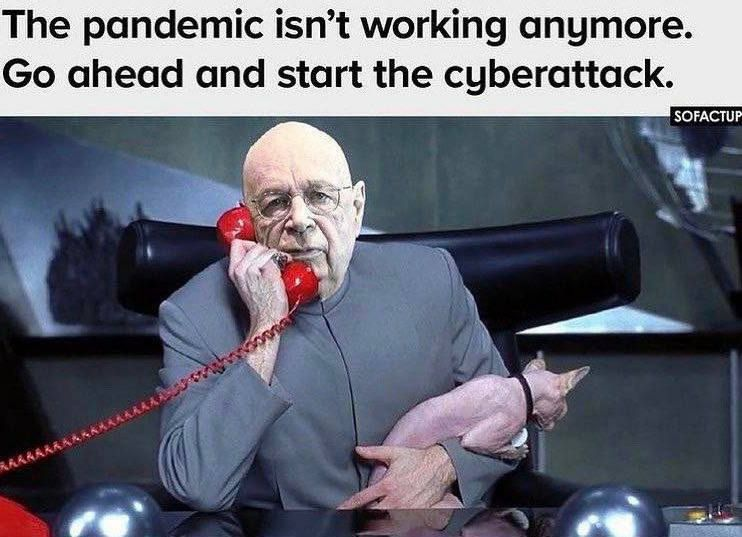 ---
---