Two young creators planting seeds for the future 🌱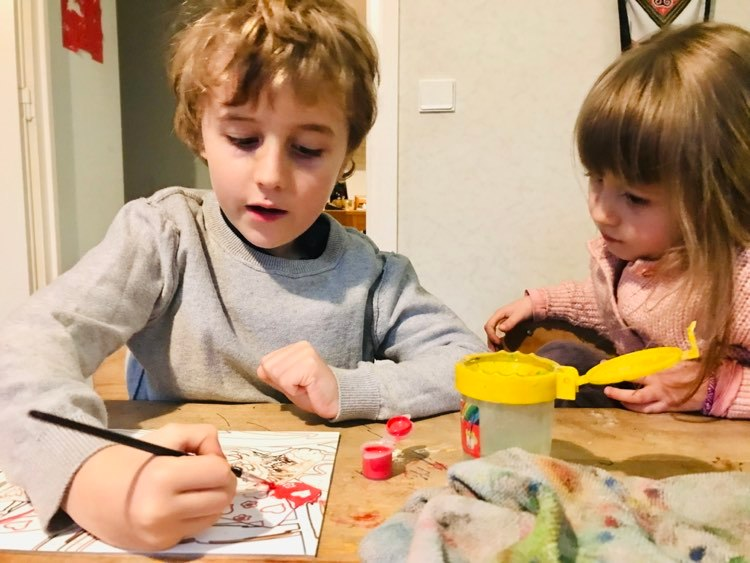 After a little art in the morning our family trooped off to the garden specifically to plant peas today. On this occasion Luna was keen to do the planting.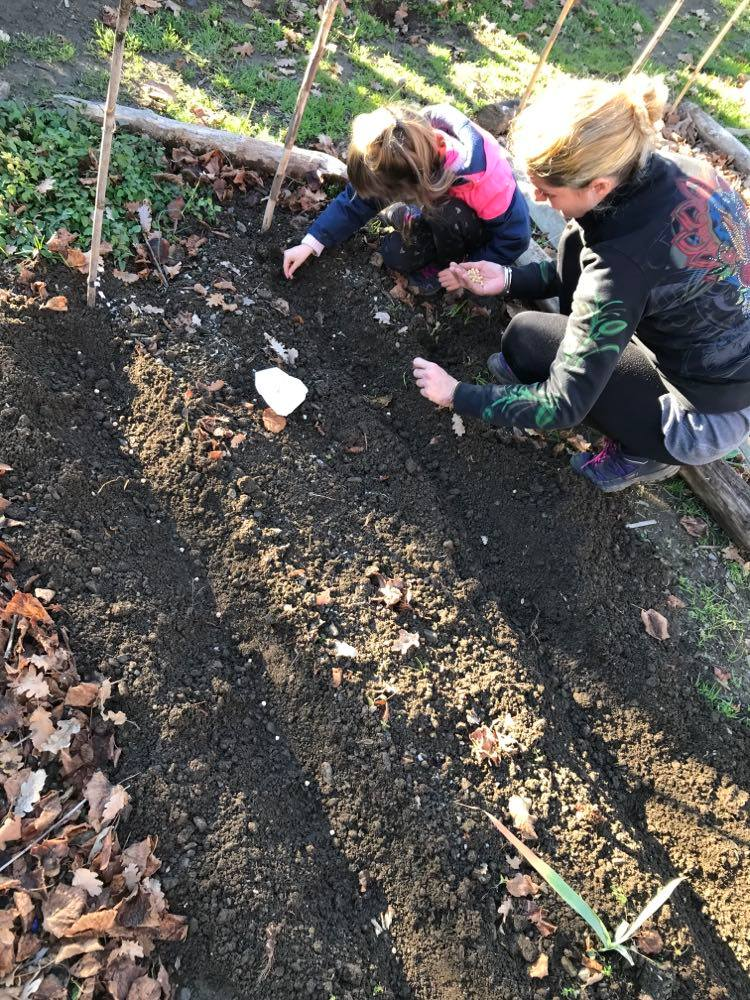 In front of them you can see the peas we planted two months ago, getting ready to fill that frame.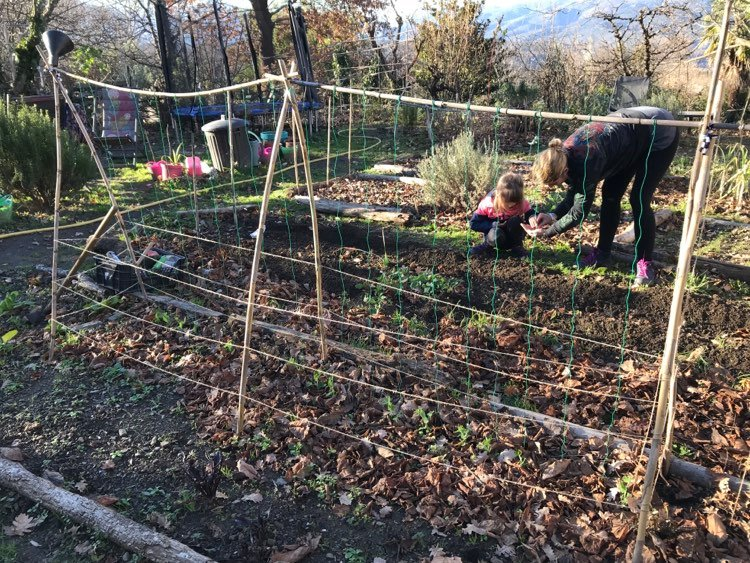 Luna gently covering over the soil here :)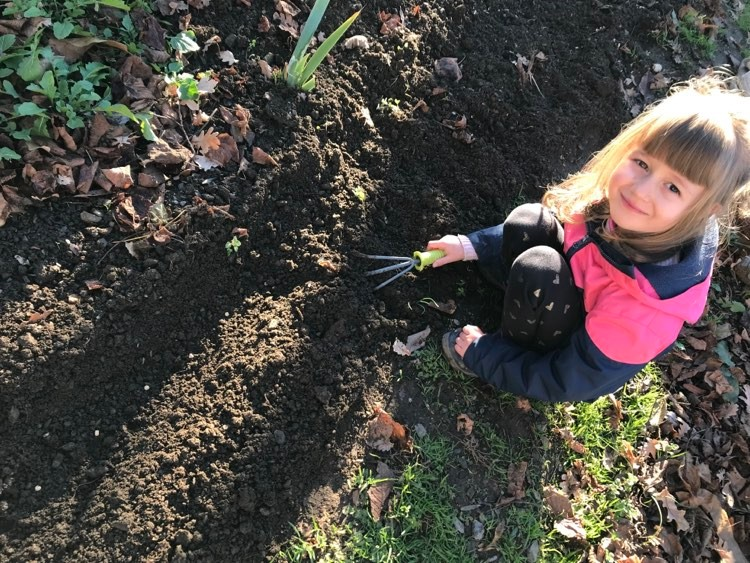 Esteban has this area as his own personal garden now.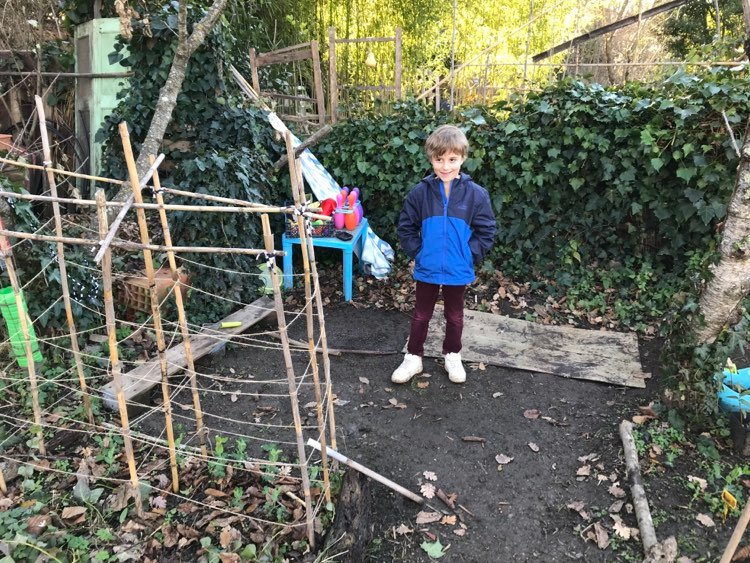 He doesn't even ask any more. He just grabs the seeds and plants them. Today he planted some peas in this little square.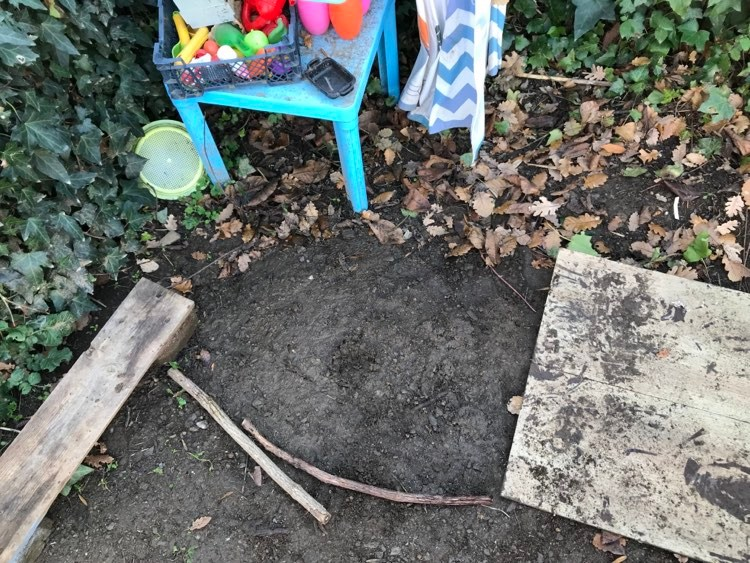 Here are the ones he planted two months ago.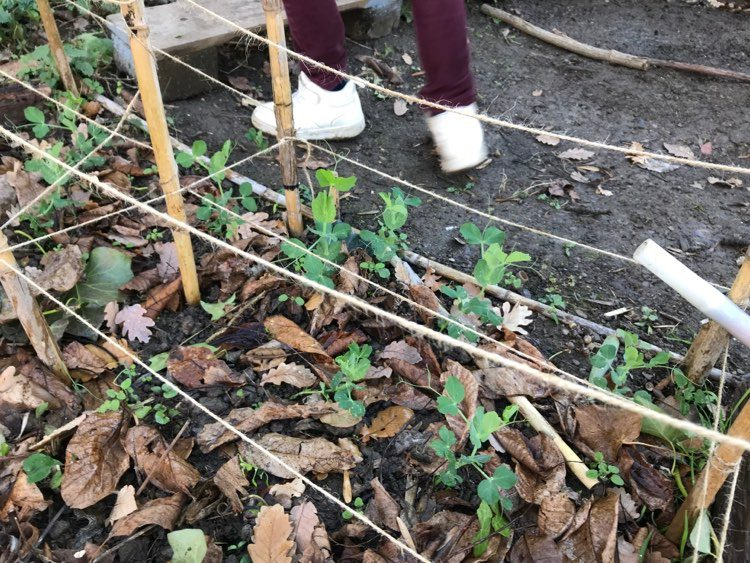 Already holding on to the frame I built with their little tentrils.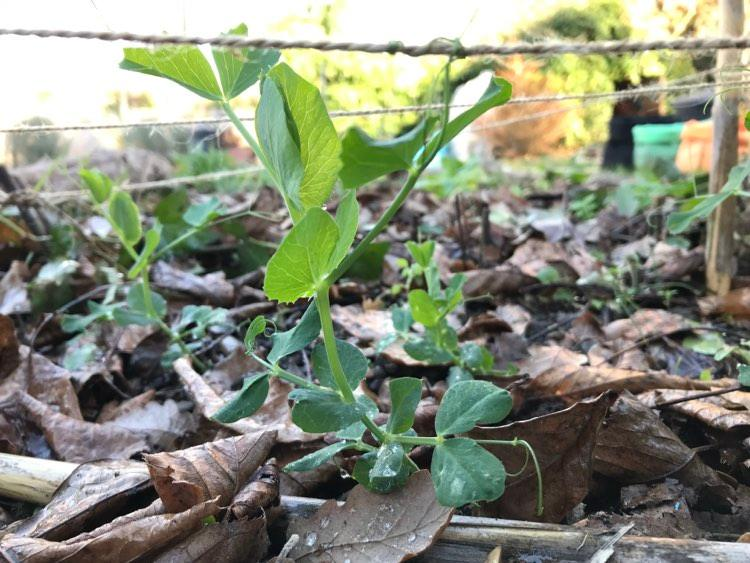 Esteban said he wanted to plant something else in his garden so I dug up this bit of mint which also has some wild onions in it!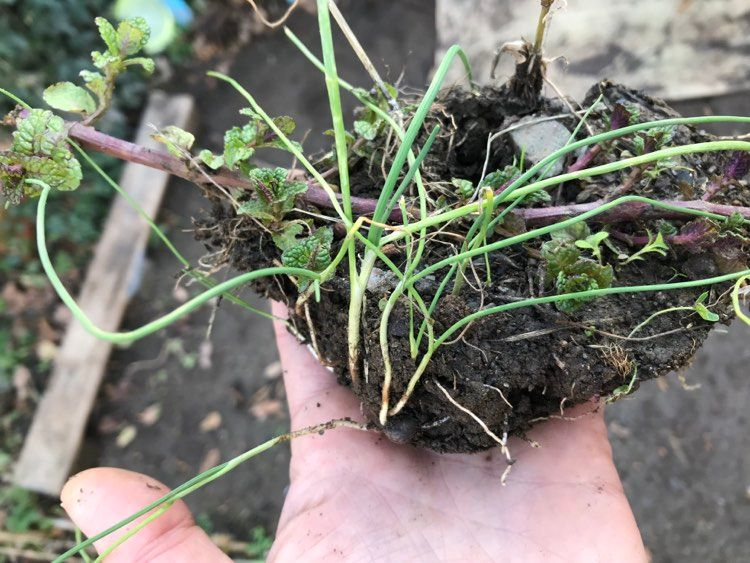 We planted it here in this hole, in his second bed along with some beans & peas.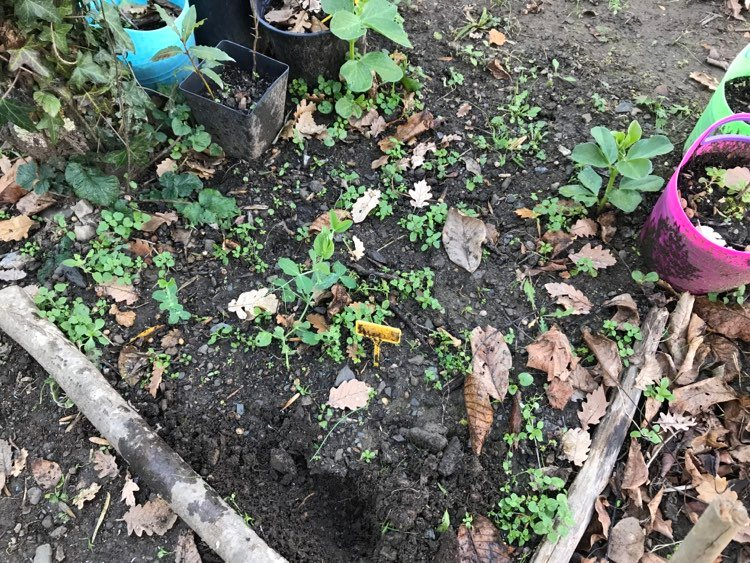 Here's Luna & I catching some sun. Too bright for her to open her eyes.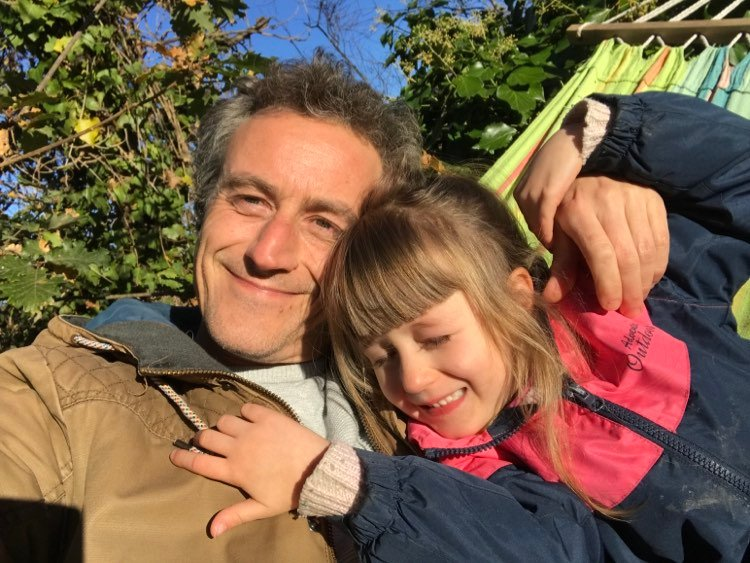 Fifi also joined us on the hammock for a while. All animals need sunshine!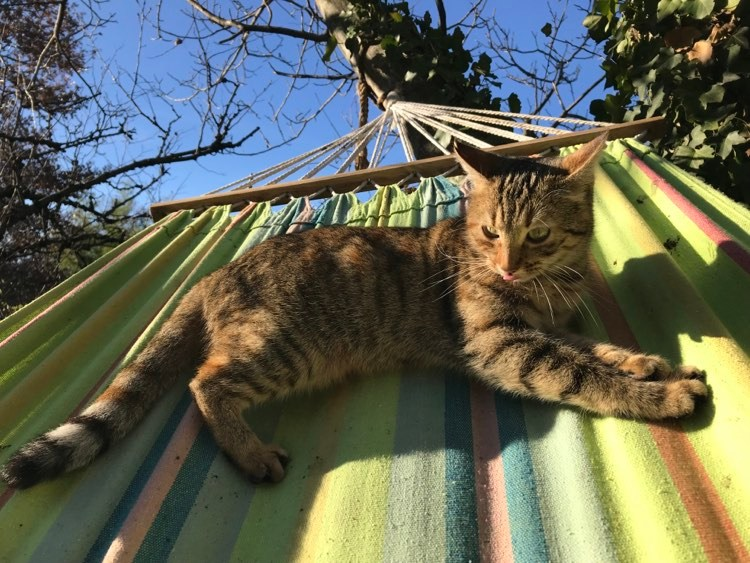 Finally, just wanted to show you these amazing grapefruit I picked from a tree which is growing no more than 20m from our house.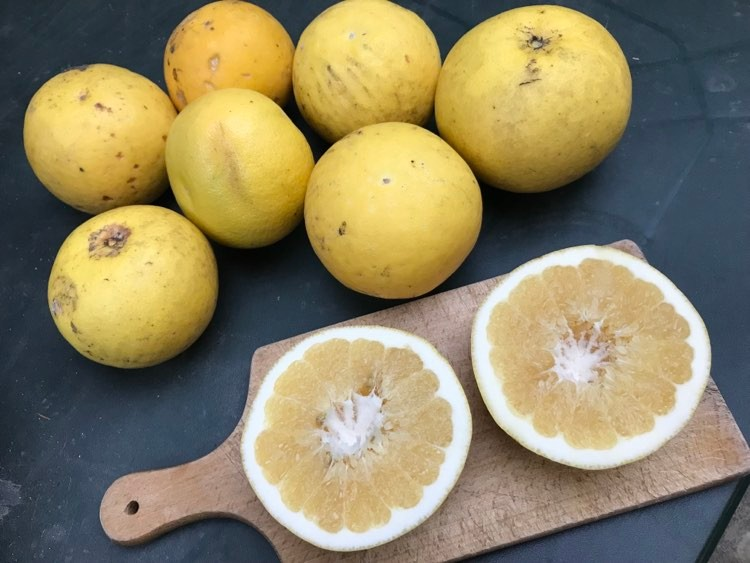 Don't know who owns the tree. Apparently no one. So, I picked a bunch. And they are ridiculously yummy!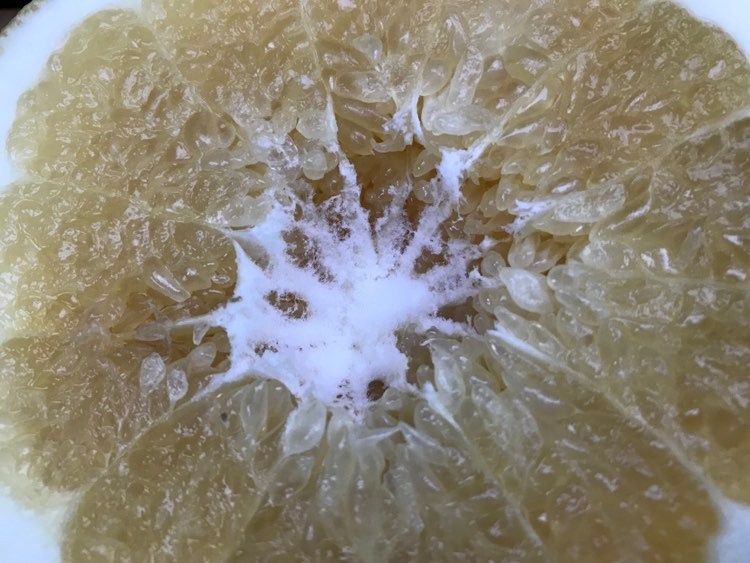 No need even to add sugar and the flesh of the fruit falls away so easily with a spoon.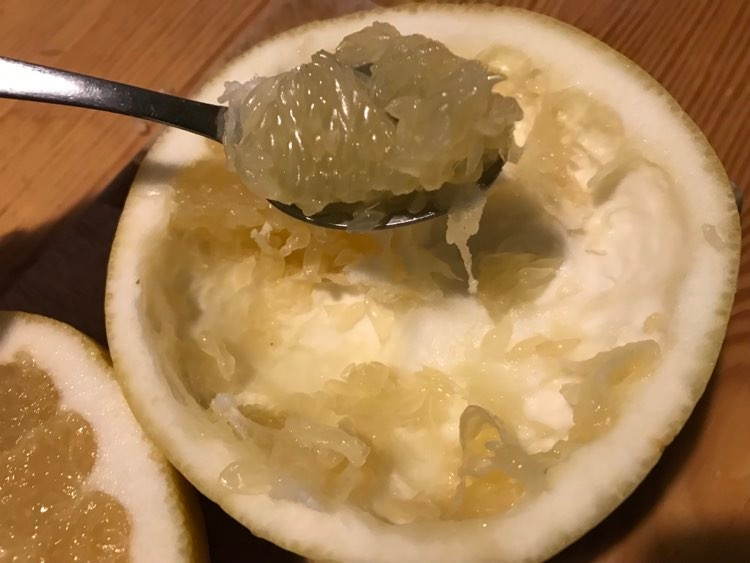 They are so sweet the kids will drink them in place of orange juice!
Love how nature provides exactly what we need exactly when we need it. In this case vitamin C during the winter.
In other news I am trading almost all of the time now, getting better and better...
But there is no moderation in my life at the moment and I feel my arms and legs cramping from my position. I know the answer is movement but am lacking a routine which works in the winter. In the summer I would just go sungazing with my fire-staff in the mornings which provides an excellent moment for vitamin D collection, inner reflection and exercise. Too cold out there at this time of year!
What I really want to adjust is my morning routine. As much as I love diving straight in to my work I know a period of silent meditation would better prepare me for the day. It is possible once a person understands what they are doing with trading, to set alarms (on the mobile Trading View app) at the levels one is interested to trade and walk away from the computer knowing that until an alarm is heard there is nothing which needs to be done.
Yes, I believe this is the way forward. This and a daily movement routine! Feel like yoga would probably help a lot, stretching out my body after all these hours of sitting.
I leave you with a shot of Esteban making the daily smoothie, alongside me making the bread!
It is the first time I've seen him so keen to be the smoothie maker and there is no question in my mind, those seeds we have been planting in him & his sister over the last few years, now they are sprouting ;)
Love & Light everyone 🌱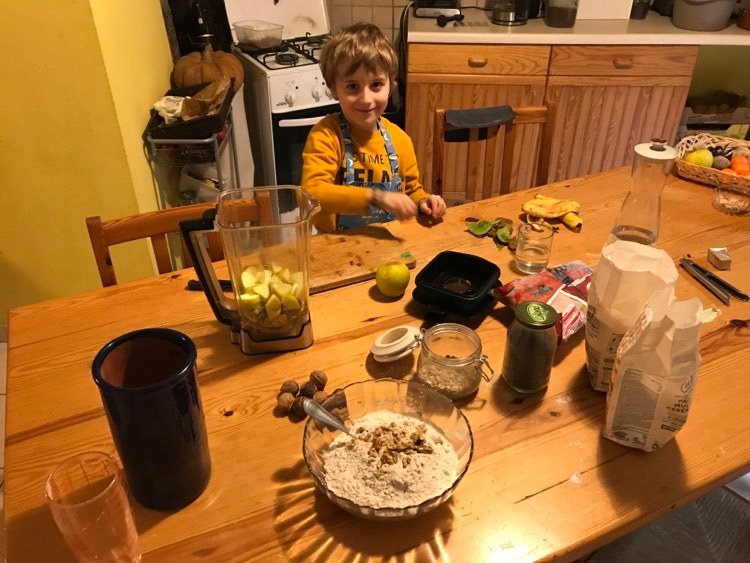 ---
---