Skill Development - A Prerequisite To Success

Introduction.
I have always believed somewhere among the tools required for success is in the ability to develop your "skills" . I like to define a skill as something you learn for a greater good.
According to Wikipedia ,
A skill is the learned ability to perform an action with determined results with good execution often within a given amount of time, energy, or both.
It takes alot to find the right skill to learn,but if you have the success mindset, Skill development is something you should be looking at excelling in.Skills development would help you stay ahead,give you promotions and take you higher in the ladder of success.
Here is a success story by @jamirul, who wrote about his promotion talking about the importance of skill development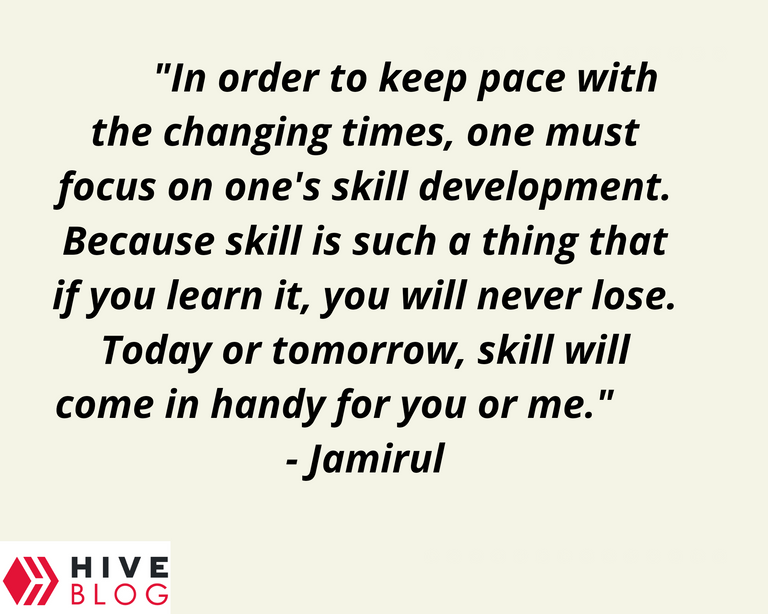 It's been a quite sad week for me but I have decided to write about #success and the role of skill development.In this article, I would be talking about which skill you need to work on and also the ones i am working on.
Which Skill Do You Need To Work on?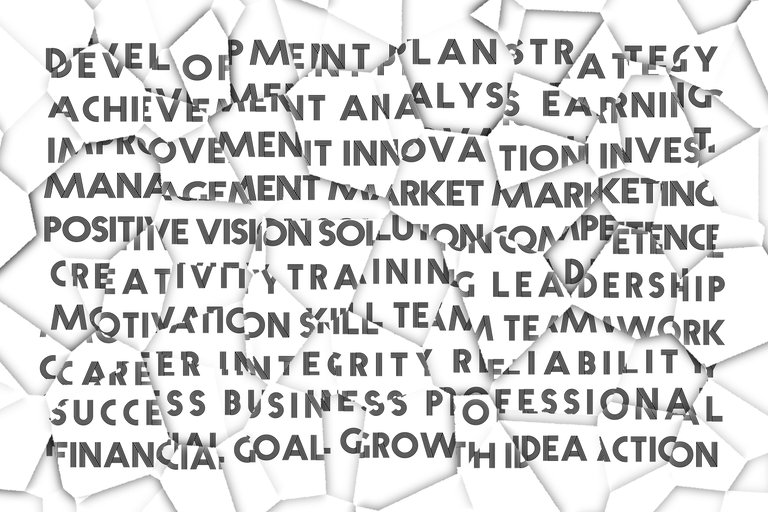 Image by Geralt From Pixabay
There is alot of skills out there you can learn, but i would say, you have to learn something that would be useful to both you and the society because once the skill is mastered which you will definitely if you put more time and focus to it,you will instantly have something that everyone will be looking out for. However, if your skill can't help you ,it would be a waste.
Another thing in considering which skill you need to learn is PASSION because you have to be passionate about that skill because only that way you will be able to stay happy and and also reap the fruit of your hardwork at the Same time. Don't develop a skill because everyone's is!. It is okay to build your knowledge by getting to know some things.but don't spend too much time learning something you are not passionate about because THERE ARE OTHER THNIGS YOU LOVE THAT NEEDS YOUR TIME.
There are general skills and there are job skills, so you have to categorize and also look at which is rewarding to spend more time learning. Job skills such as marketing, web designing, public speaking, coding and even blogging can increase your chances of getting a successful job. Even general skills such as Learning a new language, photography and basic car repairs can also help you too. So basically there are lot. Just develop a skill today!


Skills I Am Working on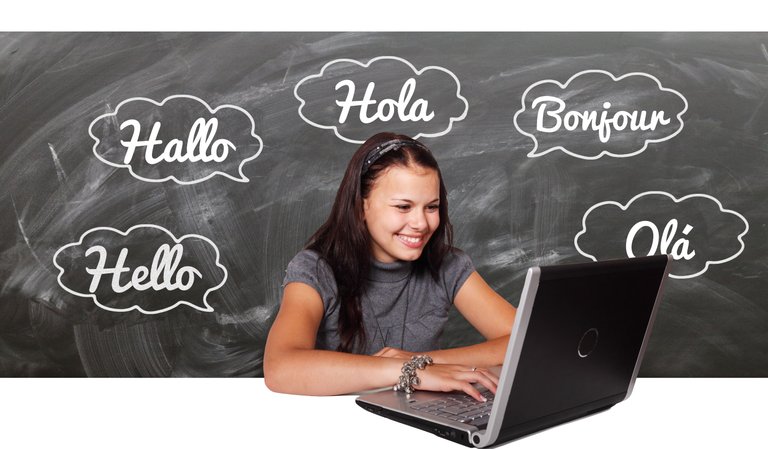 Image by Geralt From Pixabay
1. Speaking A New Language.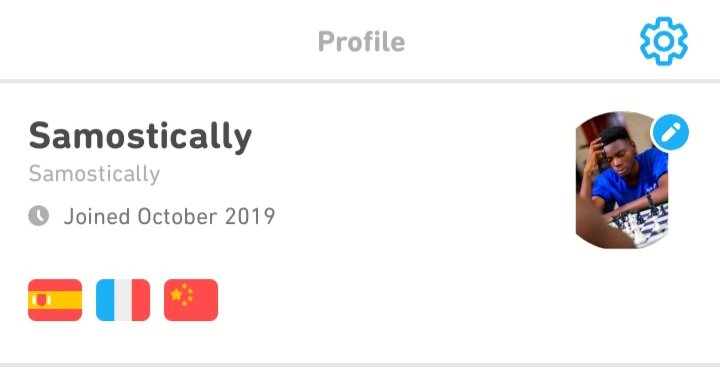 screenshot from a language app
Since 2019, I have been learning new languages but my focus has been on Spanish. My purpose of improving my language skill is because I love engaging and I hope to go around the world someday.Many people learn other languages because of it's financial aspect as your understanding of more than one language could be used at any given time. There are also lot of job opportunities for bilinguals.
My focus has been on Spanish because I love their culture and way of life. Like I said,you learn a skill you love,I love Spanish and it's the main reason why I spend lot of hours learning it. French? I was taught a bit of french in school while growing up but I'm still pretty bad at it but am quite satisfied in the basics anyway,at least for now.
2. Photography

Image by naobim from pixababy
I lived with a photographer for 2years while in junior school in 2011 and ever since then I have loved photography. I learnt alot and even took pictures at that time. It is a skill I love so much especially because I play chess .taking pictures of chess players makes me happy. And chess pictures in general.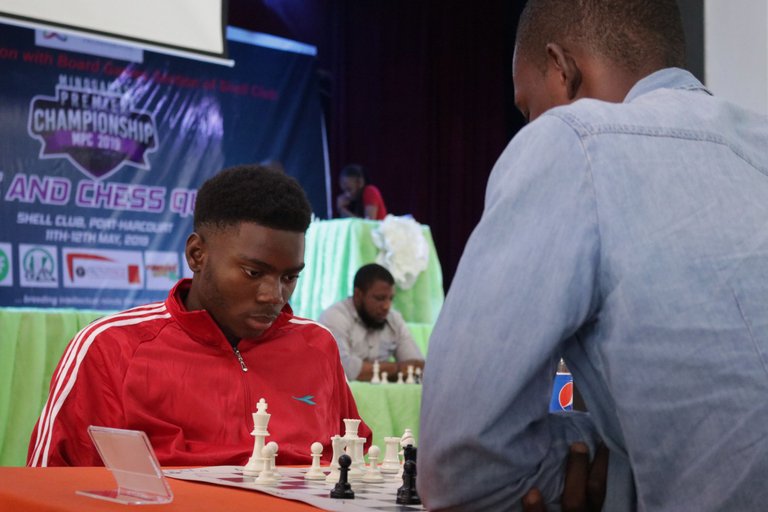 A picture of me in Red playing a very strong International master
My photography skill Is something that has helped me earn too. sometimes when I can't make an event due to not enough preparation, I apply to take pictures which helps me in getting some income,but am not top notch yet, so It still a work in progress.
In Conclusion....
I think to be successful, one needs to develop his/her skills.It is an important factor and in doing so it also pave ways for purpose fulfilling life.
I have made a lot of mistakes on my return to hive and I wish not to make them again.
The images used in this article are from Pixabay, Images there are free to use for commercial purposes. The designs also were created using canva. When source is missing, please do let me know because am only human and I can make mistakes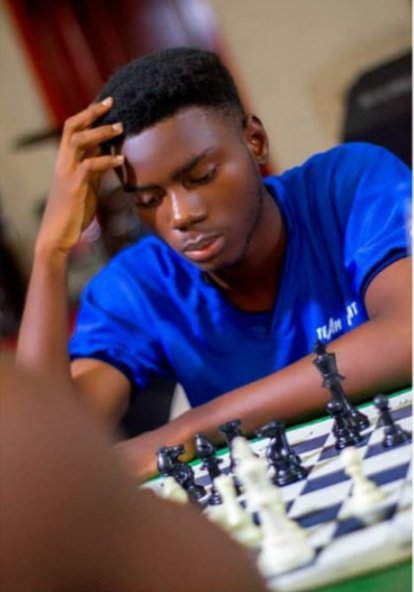 I am @samostically,I love to talk and write about chess because i benefited alot from playing chess.sometimes i share my thoughts on life in general.I love to engage with others and i love communication.I believe life is all about staying happy and maintaining peace.
---
---