Is Playing Chess The Ultimate Proof Of Brain?

"Chess holds its master in its own hand, shackling the mind and brain so that the inner freedom of the very strongest must suffer."
• Albert Einstein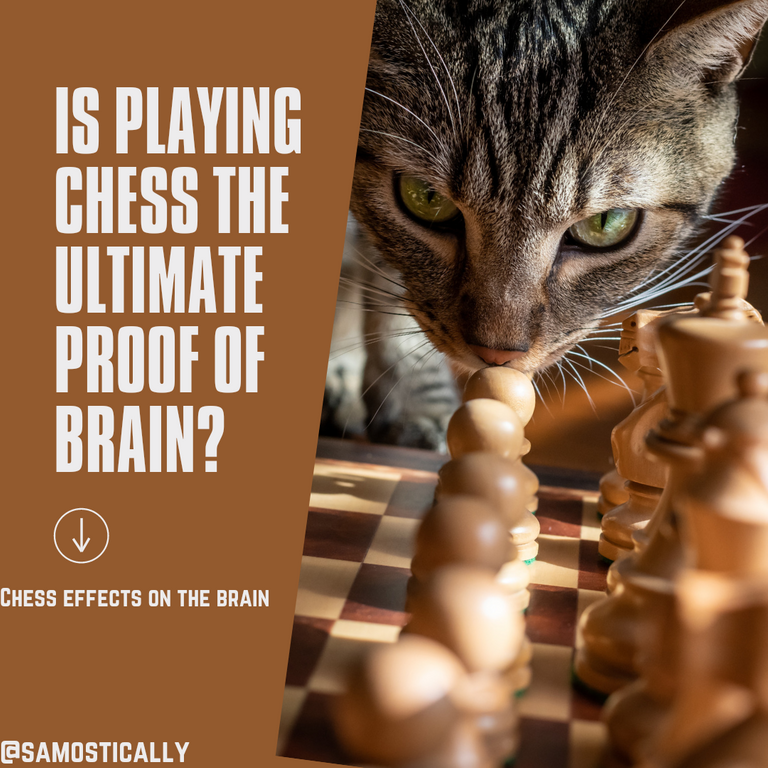 Image by Rickjbrown From Pixabay, designed using canva

I use to get many questions like "How do you think for 4-5 hours while playing chess? , "How does it hurts afterwards?" and many other similar questions. These questions are mostly asked out of concern because an average lover of chess spends alot of hours thinking of his best move almost everytime which could be quite disturbing for a non-Chess player. In tournament play with classical time control,a time limit of 40 moves in 2 hours, followed by 20 moves in 1 hour, and then 30 minutes of sudden death is usually given,So a game can last up to 7 hours!.
NOW, LET'S ANALYSE
If i travelled for a chess competition which has 9 rounds, and I spend an average of 4 hours per game! It means I have spent roughly 36 hours in front of a chessboard doing what to my brain? Proofing it exists?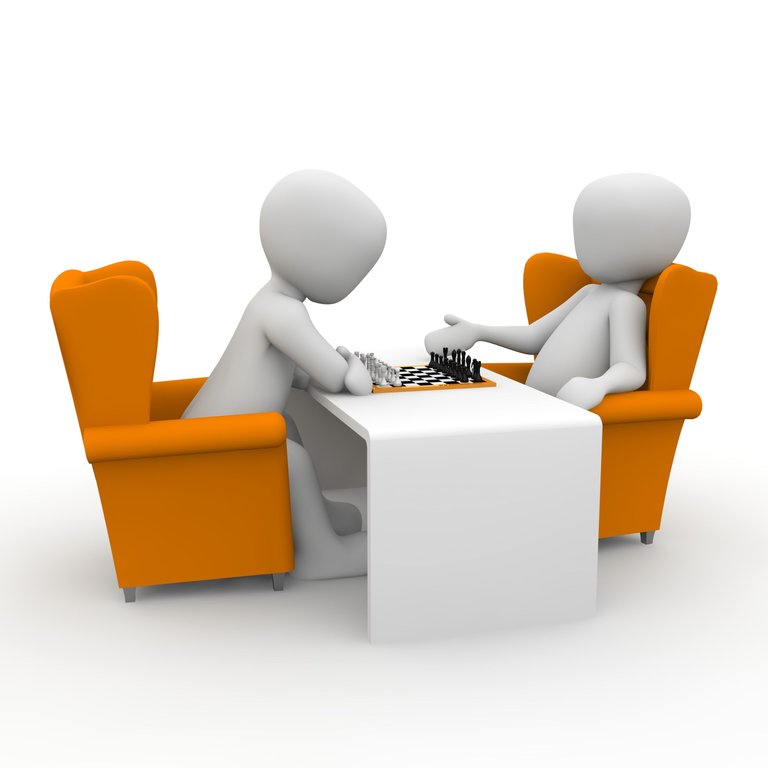 Image by peggy_Marco from Pixabay
The feeling of a stressed brain goes away with the joy of winning,but what about when you lose?
Bobby Fischer a former world champion once said,
Don't even mention losing to me. I can't stand to think of it"
Now this words came when he was asked about his upcoming world championship match.Although no one wants to lose,but it goes beyond that,the psychology the game brings,the effect of the game on the brain. I once lost a classical game I played for 6 hours, in that game,I was losing initially, then a spark of hope came in the middle game which I held on to and then i had a winning position, after the 5th hour when fatigue set in,I blundered and lost. Tears were not able to describe how I felt, I was tired,sad and demoralised. Funniest thing is,I had to pick up myself because I was to play again the next day!

There are many benefits of playing chess,some which I talked about in my article "Why Mom's and Dad on Hive needs to teach their kids chess" but today I will share some thoughts on the aspects that affects the brain plus some misconceptions too.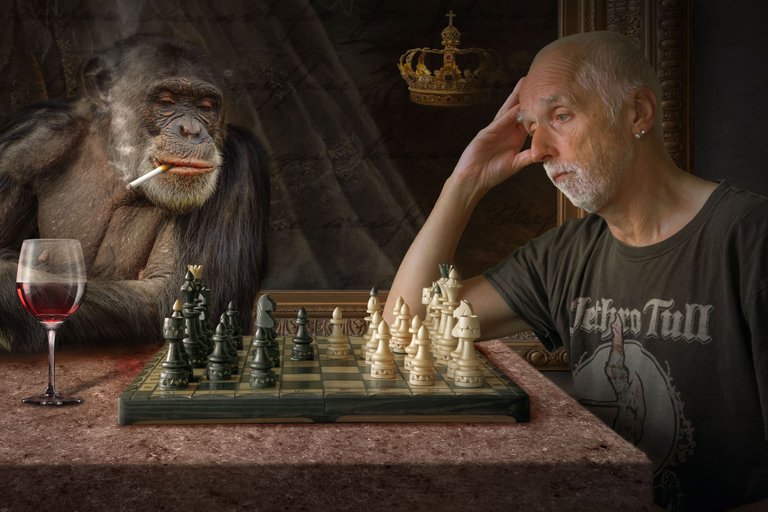 Image by Tabor from pixabay
CHESS CAN HELP PREVENT ALZHEIMER'S AND OTHER MENTAL ILLNESSES
These mental illnesses that affects the brain such as the popular alzheimer's disease where the memory is being destroyed can be prevented with being active with the brain, boardgames such as chess can help. Research has been carried out and has proven that people who get involved in chess would likely be free from Alzheimer.
You can read Chess Practice as a Protective Factor in Dementia for more medical facts and observations.
CHESS HELPS YOUR BRAIN TO BE MORE CREATIVE
Most times in life, we are trying to do things in the most unique form just to stand out. Chess helps to be be more creative as on the chessboard we are often looking for repeated patterns,trying to create a winning plan. Chess creativity is something I really love about the game,as you need to picture your plan,look for reasons why it will or will not work.
when you play chess, it means you know the basic rules of the game so does your opponent too. So how do you end up on the winning side? Well your brain has to be really creative!
One of the misconceptions about chess is that it causes brain damage due to the high level of concentration needed. This is wrong as there are no scientific proof whatsoever. I was also told once that chess is evil and the pieces could haunt me and my brain. It might sound funny but it was told to me by someone who doesn't laugh much. That also i don't agree with as it's just a myth which should be debunked quickly.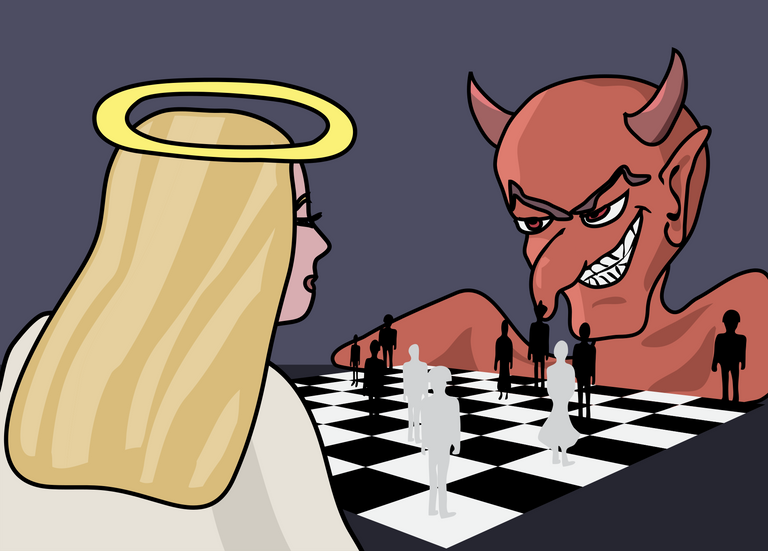 Image by Openclipart from Pixabay
Chess does not cause any harm,I can say that as I have been playing for more than a decade,Plus I haven't had any cause for a bad brain check.
In Conclusion...
Chess can be regarded to as the ultimate proof of brain as it is one in which takes the brain to the extreme and still helps keep the brain in check. There are many more effects of chess to the brain which I would talk about in another article.

Do You Love Chess And Can Play?
Join us in the Chess Community, We play via https://lichess.org on fridays hosted by @stayoutoftherz and on Saturdays a themed opening by @schamangerbert and conclude the weekend with Sunday's @chessbrotherspro event.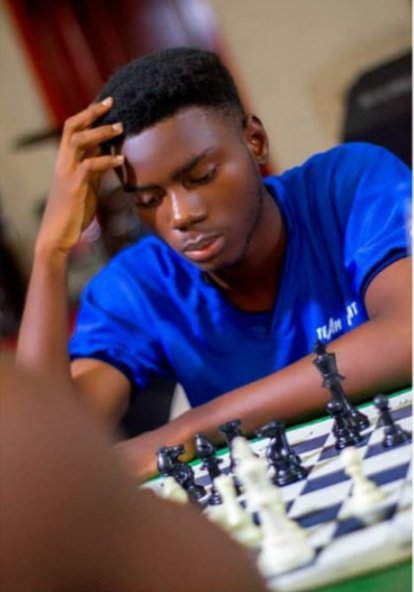 I am @samostically,I love to talk and write about chess because i benefited alot from playing chess.sometimes i share my thoughts on life in general.I love to engage with others and i love communication.I believe life is all about staying happy and maintaining peace.
♟♟♟♟♟♟♟♟♟

I have made a lot of mistakes on my return to hive and I wish not to make them again.
The images used in this article are from Pixabay, Images there are free to use for commercial purposes. The designs also were created using canva.
When source is missing, please do let me know because am only human and I can make mistakes

Thanks For Reading!
---
Posted via proofofbrain.io
---
---